Crab Cucumber Appetizer Cups
I came up with these little Crab Cucumber Appetizer Cups when I was making sushi one day. No, I am not a sushi artist at all but in the process of reviewing a sushi and sashimi cookbook. I kind of failed at my cucumber crab rolls so they morfed into these wonderfully simple appetizer. I had these whipped up in no time and they will make refreshing and cooling spring/summer hor d'oeuvres. You can jazz up the crab more but I kept it simple with just mayonnaise. A squirt of lemon, pinch of cayenne, a few fresh herbs would all be welcome additions. I just wanted the crab to be with the ginger and avocado and it was simply divine.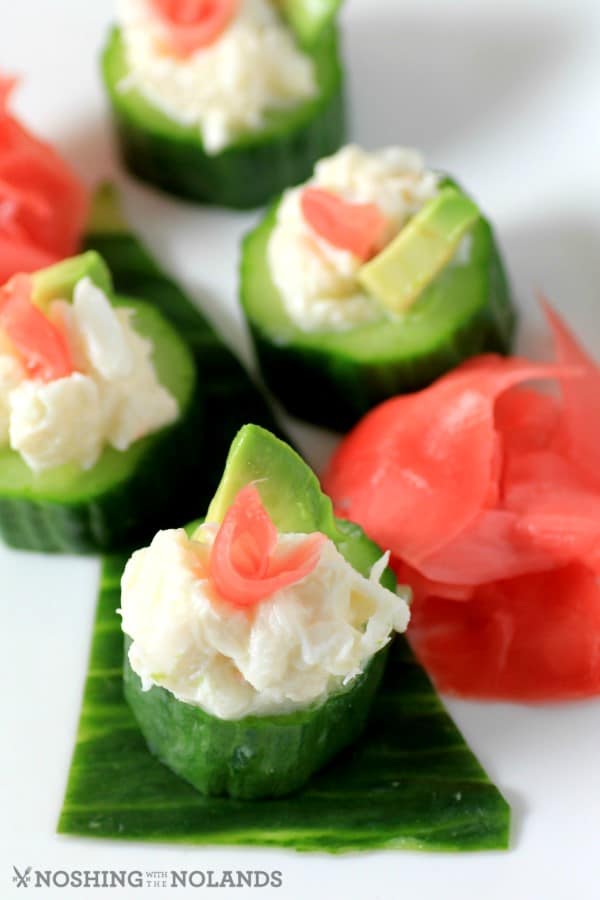 The little cucumber cups can be made ahead of time and covered and refrigerated. The crab can also be mixed up ahead. Then a quick stuff and some ginger and avocado and you have an attractive and simple appetizer that everyone will oggle over.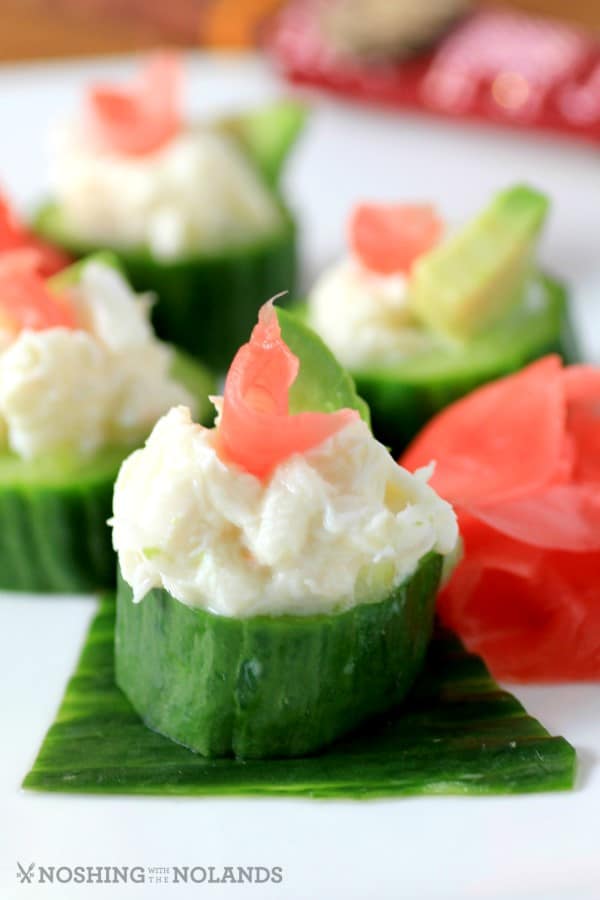 These would make a perfect Easter or hot afternoon appetizer that will disappear on the first round of serving them. Creamy crab, refreshing cucumber with a burst of flavor from the ginger and avocado. A delighful combination of flavors!!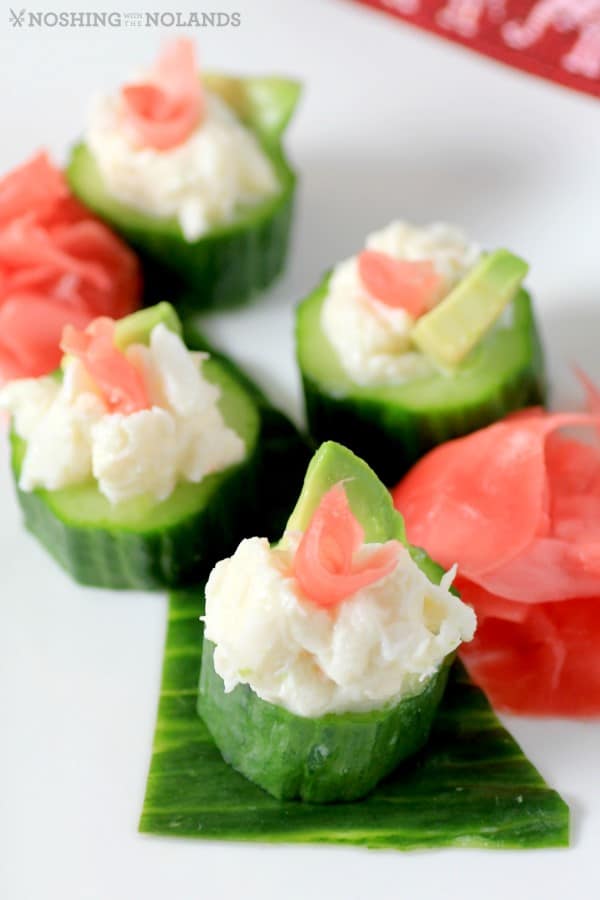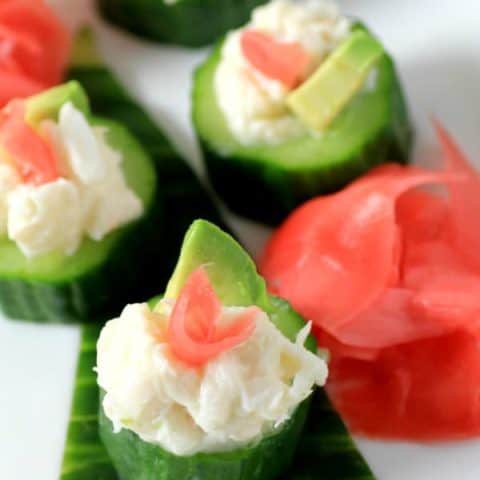 Crab Cucumber Appetizer Cups
Prep Time: 15 minutes
Total Time: 15 minutes
A simple crab and cucumber appetizer that is easy and yet elegant.
Ingredients
1-2 English cucumbers
1 can (120gm.) crab meat, drained
Mayonnaise to desired consistency
Salt to taste
Pickled ginger, cut into small strips and forms into a rose by rolling
Avocado cut into small triangles
Instructions
Take a wide strip from one of the cucumbers, peeling it very thinly like you would an apple, going around the vegetable. Slice into a triangle and lay on a plate. Mix the crab and mayonnaise lightly in a small bowl, season with salt and then set aside. Cut cucumber into 3/4" slices and scoop out some of the seeds with a spoon (a grapefruit spoon works really well for this). Add a dollop of the crab and garnish with the avocado and a small rose of ginger. Serve immediately.