Easy Light Singapore Noodles
I am working with Shirtaki Noodles from House Foods for this recipe today. These noodles are a pure delight to work with. Fast, easy, delicious and amazingly zero calories!! What has zero calories beside air and water and bad for you soft drinks?? I have had a hankering for Easy Light Singapore Noodles for a long time. I have had the Shirataki Noodles dancing around in my head as I thought about one of my favorite Asian dishes. This is something that I ate many, many nights when nursing. We would almost always order in but alas, once you take away the little veggies that they put in it, you are left with noodles, oils, fatty pork and shrimp. Probably not so healthy, right? So, I wanted to change this traditional dish into something that we are all still craving so soon into the New Year. A healthier, full of veggies, little fat, still some shrimpy goodness, and with these amazing zero calorie noodles!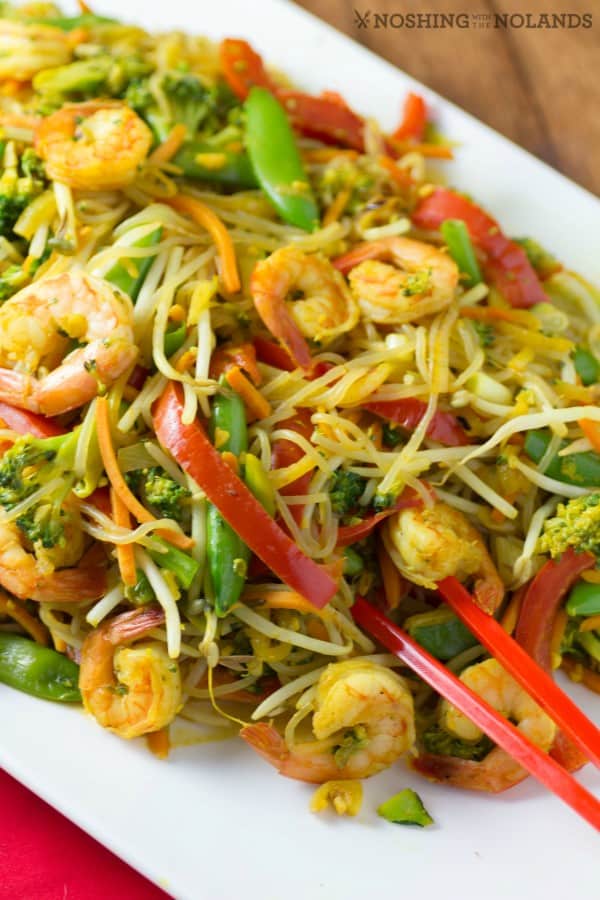 Doesn't that look amazing and it really was. My family was raving!! The colour I found was spot on with using lots of wonderful tumeric. The oh so good flavor was there from what I remembered but the fat and calories weren't. If you would like to make this a vegetarian or vegan dish, just simply omit the shrimp. I bought little ones for this dish, they were the 51-60 count and were the perfect size. My daughter is not a big shrimp fan so she just omitted them in her dish. Easy as pie and completely, deliciously, healthy.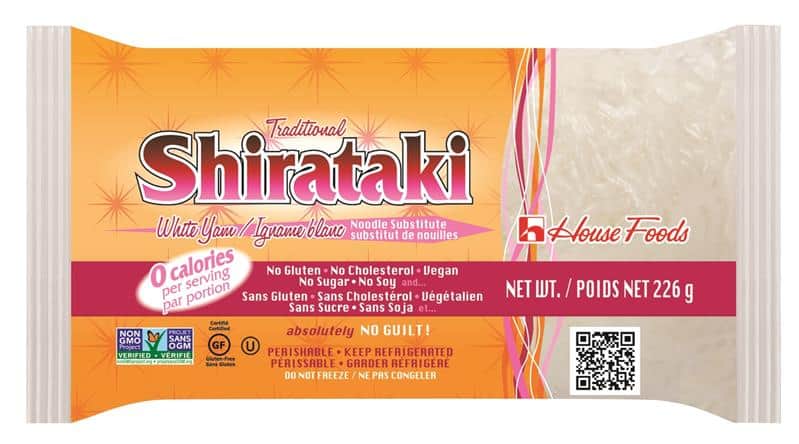 Shirataki noodles are super easy to work with. They come packaged in a liquid, all you have to do it rinse and then boil for 2-3 min. They are amazing, my hubby raves and raves about them everytime I use them. He actually asks me to create more dishes so he can have them more often. They stand up better than any other noodle I have worked with, not going soggy or mushy. In the grocery you can find them usually in the produce area, as they need refrigeration. They are, as you can see, gluten free, no cholesterol, vegan, no sugar and no soy. They just suck up the flavors that you add to them so nicely. In this dish all the garlic, tumeric, curry and soy sauce.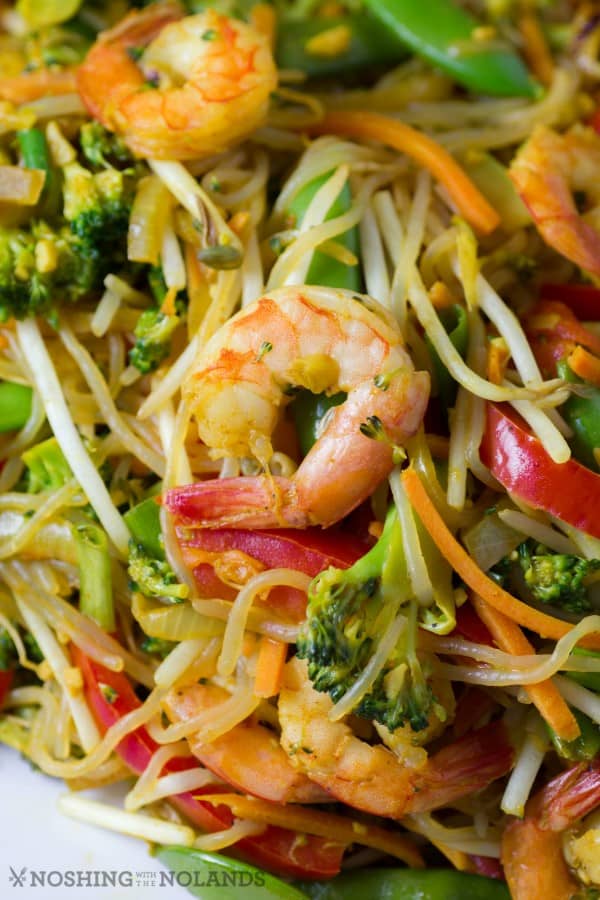 For my Easy Light Singapore Noodles I upped the veg big time! Collect up the veggies you like to add them to this dish. I added, onion, red bell pepper, broccoli, shredded carrots (buy them already shredded, they are easy and quick to work with), snap peas (you could use snow peas too), garlic, green onions and bean sprouts.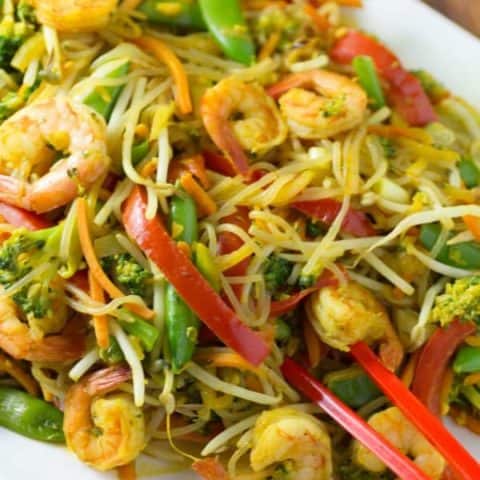 Easy Light Singapore Noodles
Yield: 4-6 servings
Prep Time: 15 minutes
Cook Time: 12 minutes
Total Time: 27 minutes
A quick and easy Singapore Noodle dish that is super healthy with zero calorie Shiratki Noodles but all the flavor you are longing for.
Ingredients
2-226 gm. pkg. Shirataki White Yam noodles, rinsed and boiled per package
2 tsp. canola oil
340 gm. (51-60 count) peeled and deveined shrimp
Pinch of red crushed chili peppers
Salt and pepper to taste
1 medium onion, sliced
1 red bell pepper, sliced
2 tsp. garlic
1 medium head broccoli, sliced
1 cup shredded carrots
1 cup snap peas
4 green onion, sliced
2 tsp. curry powder
2 tsp. tumeric
1 tsp. sugar
1/2 tsp. salt
2 Tbsp. soy sauce, low sodium
2 cups bean sprouts
Instructions
In a large non-stick skillet or wok add one tsp. of the canola oil over medium high heat. Add the shrimp and season with salt and pepper and a pinch of red crushed chili peppers. Stir until cooked through for about 2 min. Remove from pan.
Add the other tsp. of canola oil. Toss in the red peppers, onion and garlic, stir-fry for 1-2 min. Then add the broccoli and carrots and continue to cook. Add in the curry, tumeric, sugar, salt and soy sauce. Cook for about 3-4 min. Add the green onion and snap peas along with the shrimp and continue to cook until the are heated through about 2 min. Add the bean sprouts, noodles and toss for 1-2 min. Serve immediately.