Crab Stuffed Mushroom Caps
Disclosure: I was compensated for this post. All opinions and experiences are my own.
Are you looking for the perfect little make-ahead hot appetizer? These Crab Stuffed Mushroom Caps are the best holiday hor d'oeuvre. Do you have a big bird or roast in the oven yet still need to bake something? I personally could not live without my Hamilton Beach Easy Reach™ Digital Convection Oven. It's an appliance that lives on my counter and is in daily use.
We have always had a toaster oven/convection oven but never one that works this fast and easy. Come and see it in action while I cook you up these divine mushroom caps, a recipe we now have made many times and are loving!!
How to Make Crab Stuffed Mushroom Caps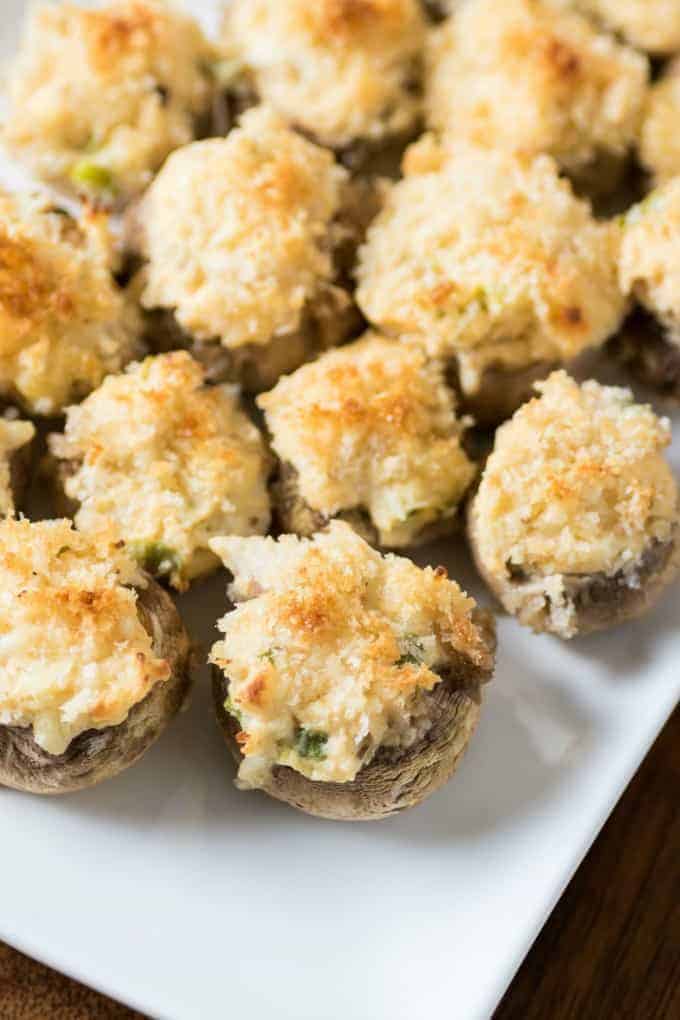 See how so deliciously simple those are to make? I have some extra topping and crab stuffing in the freezer ready to make another batch.
The filling is a mixture of cream cheese, mayonnaise, Swiss cheese, Parmesan cheese, salt, and pepper, hot sauce, Old Bay Seasoning, green onions and, of course, crab meat. The crab can be canned or you can use fresh crab if you have access to that.
Once you clean and remove the stems from the mushrooms you can fill the mushrooms. I adore the crispy little panko bread crumbs, only three ingredients to making this. Panko crumbs, melted butter, and Parmesan cheese!
You can now put these into the refrigerator to be heated later or pop them into your preheated Hamilton Beach Convection Oven. Cooking times may vary but it will be around 20 minutes to get them cooked through and piping hot.
These will be the star of all your appetizers this holiday season!! The ease of using your countertop oven is the best. Pop it on the convection setting and they will be done even quicker.
The tray is a perfect fit for about 30ish mushroom caps, approx. half this recipe. These are best hot and wonderful out of the oven so you can pop in another batch when these are done. A simple holiday entertaining is key!
Easy Reach™ Digital Convection Oven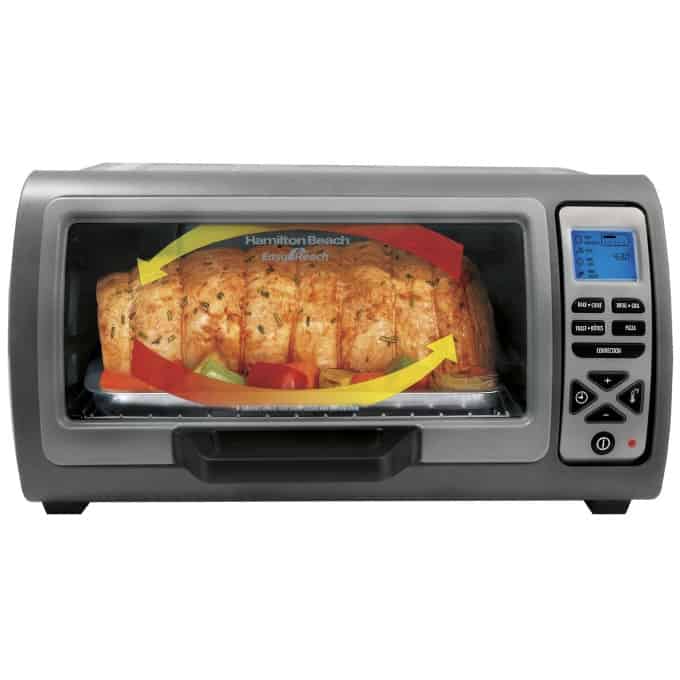 I think one of my favorite things about this oven is that the window opens upwards, giving you easy access to your food and, therefore, no spilling on the window either. This little oven got a great test as my double wall ovens were out for a week and a half. I made everything in here!!
Besides making many batches of these wonderful mushrooms, I baked up meatballs, pizzas, toast, heated scones, baked chicken and so much more! It is very energy efficient too as compared to heating up your large oven. Our convection oven is in constant use!
It has all these fantastic features:
Easy access to food and countertop
Easy to keep clean – Food can't spill on door
Digital control panel
5 settings: Convection, Toast, Bake, Broil & Pizza
Convection circulates air around food for faster, even cooking
60-minute timer with ready bell and auto-shutoff
Fits a 9″ x 11″ bake pan, 12″ pizza, or 6 slices of toast
Includes bake pan, oven rack, and removable crumb tray
2 rack positions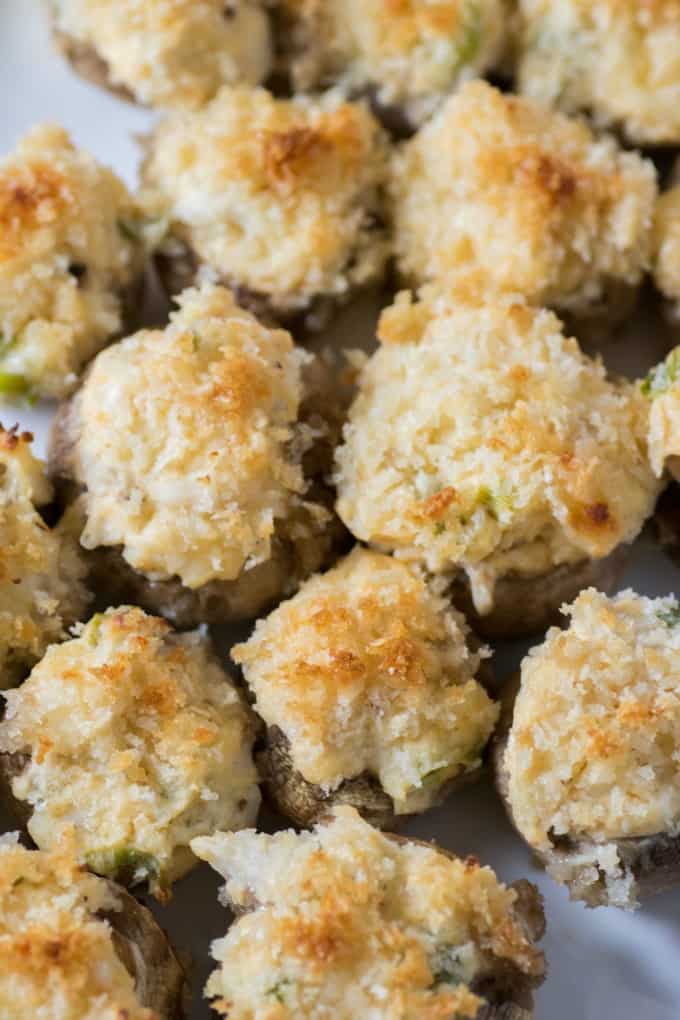 Crispy, crunchy, creamy and delicious, you will be making these mushrooms as much as I have. They have been a sure-fire hit not only with adults but my daughter and teenage friends just couldn't get enough!!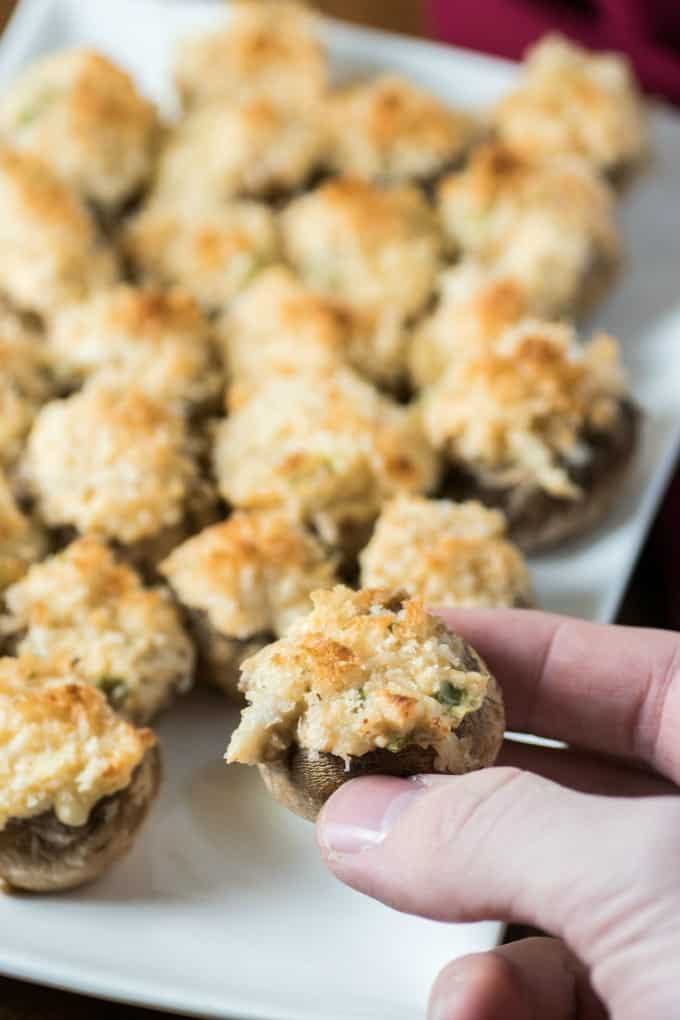 They are the perfect little popper, so easy to serve and to eat with a drink in hand! I love that they are an appetizer that can be made all year round too. Using your Hamilton Beach convection oven won't heat up the kitchen either in the hotter months like a big oven will.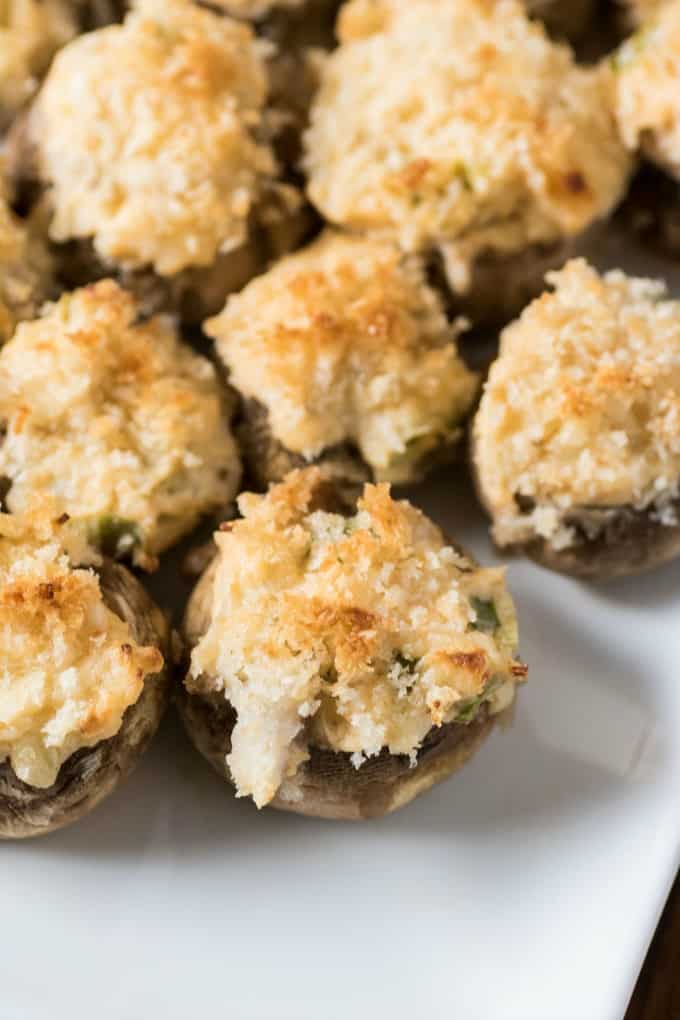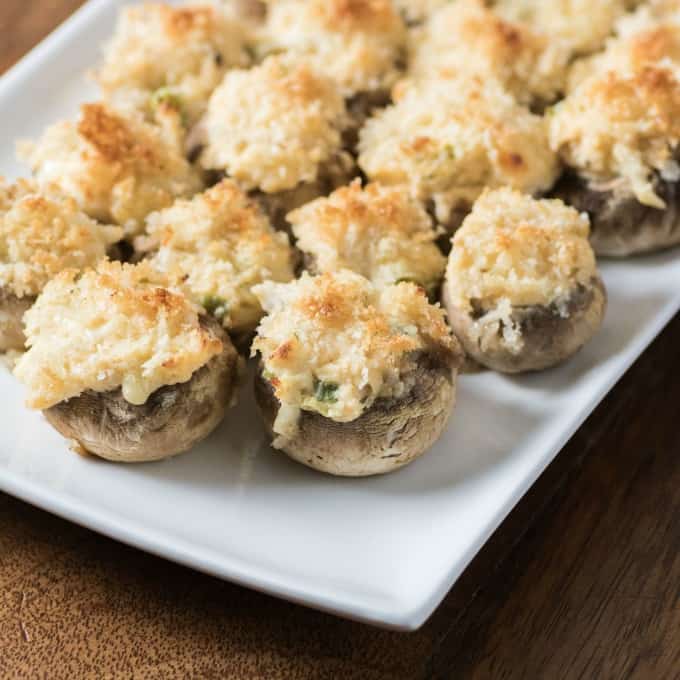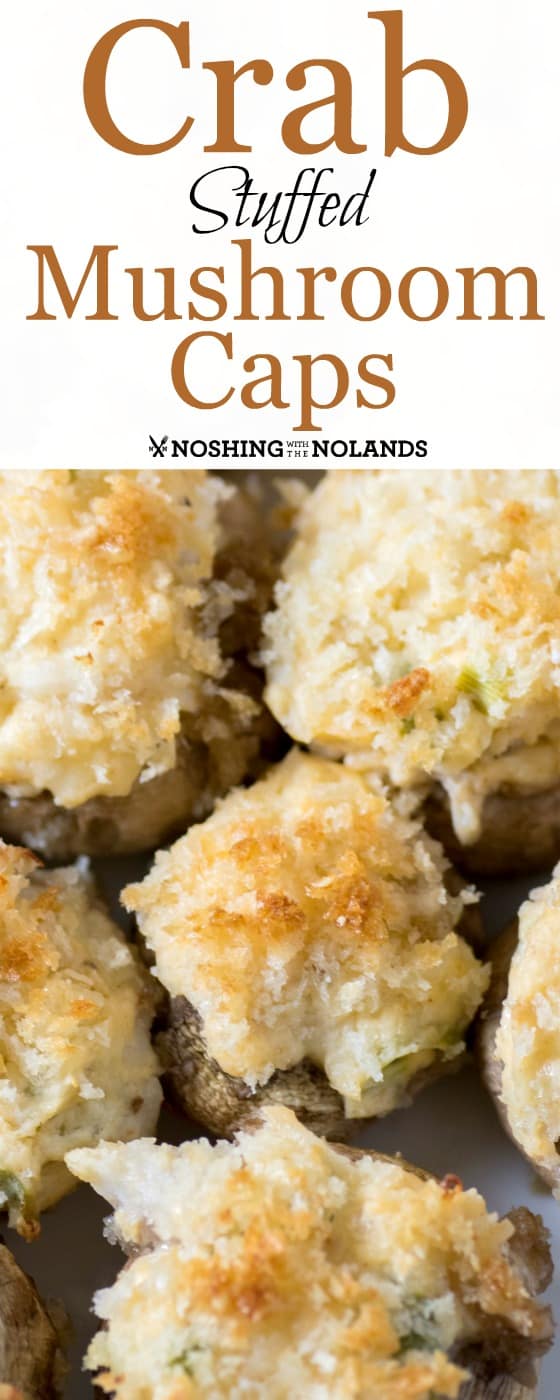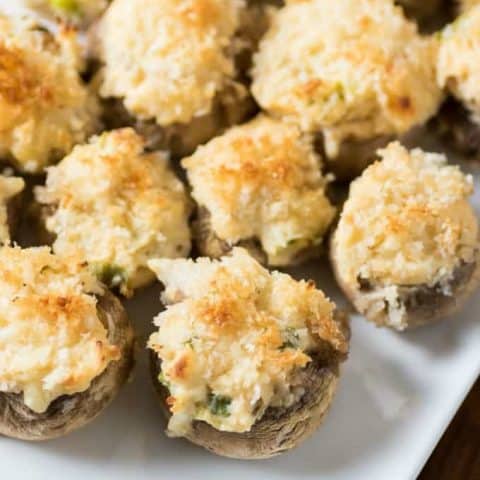 Crab Stuffed Mushroom Caps
Yield: 60 mushrooms
Prep Time: 20 minutes
Cook Time: 20 minutes
Total Time: 40 minutes
Crab Stuffed Mushroom Caps are a great make ahead recipe that can be popped into your Hamilton Beach Counter Top Oven when company comes in the door and be ready in no time flat.
Ingredients
60 small to medium mushrooms, washed and stems removed
1-8 oz. package light cream cheese
1/4 cup light mayonnaise
1/2 cup Swiss cheese, grated
1/4 cup Parmesan cheese, finely grated
Salt and pepper to taste
2 tsp. hot sauce
1 tsp. Old Bay seasoning
1 (120 gm.) can of crab meat
3 green onions, chopped
Panko Crumb Topping
1/2 cup Panko Crumbs
2 Tbsp. butter, melted
1/4 cup Parmesan
Instructions
Preheat the Hamilton Beach Easy Reach™ Digital Convection Oven to 400F. I used the regular setting not convection for this but you can for sure use that setting.
Mix together the cream cheese, mayonnaise, Swiss cheese and Parmesan with an electric mixer. Then add the salt, pepper, Old Bay Seasoning, hot sauce, crab and green onions and fold in ingredients lightly. Mix the panko crumbs ingredients together and set aside.
Place mushrooms on the provided tray lined with foil and fill each with some of the crab filling. Top with the panko crumb mixture. Place in the Hamilton Beach oven and bake for 15-20 min. or until heated through and slightly browned on top. Serve hot.