I have loved this Chutney, Pine Nut and Cranberry Dip for many years. My girlfriend Tammy, who we lost this past year used to make this quite often and I always enjoyed it. So I am sharing this with you as she would be very pleased to have everyone try it. She was a foodie through and through and a big fan of Noshing With The Nolands. I miss her dearly but I am happy to share this with you also and to remember her smiling face serving it to myself and friends.
The combination of flavors is unique but oh so good! The colours are perfect for the holidays but can be served up anytime. If you don't like pine nuts or have an adversion to them just use your favorite nut, almonds, walnuts, pecans and cashews would all work in this recipe too!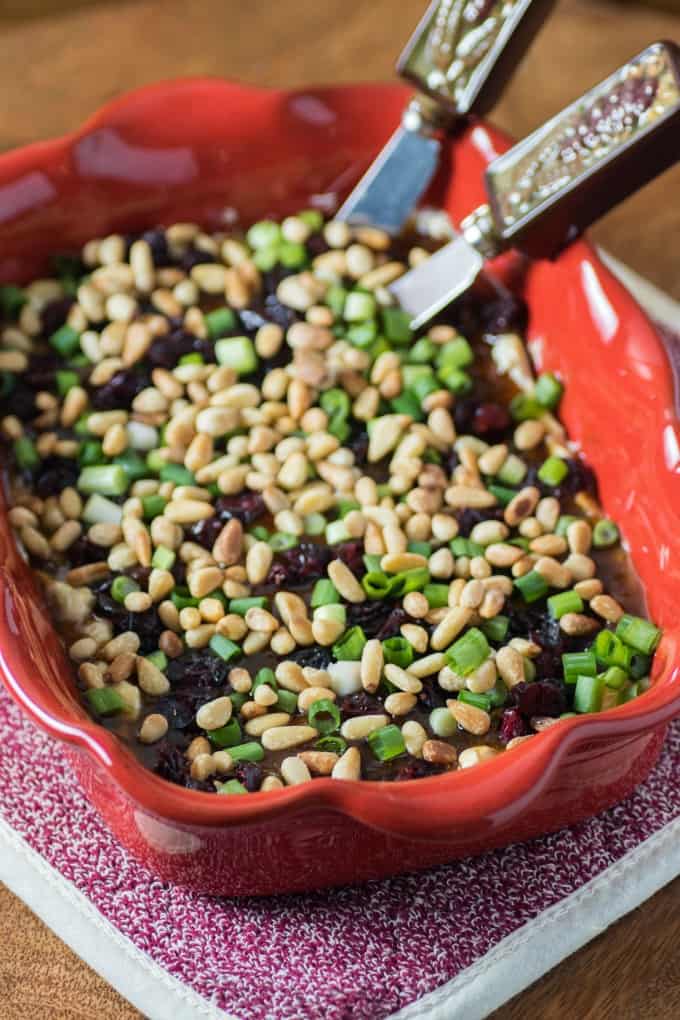 You have to get a really good chutney for this to be as delicious as it can be! For me that is Mrs. Ball's Chutney. I like the original recipe from Mrs. Ball's but if that can't be found use your favorite chutney. It is also lovely and portable as it doesn't need to be heated!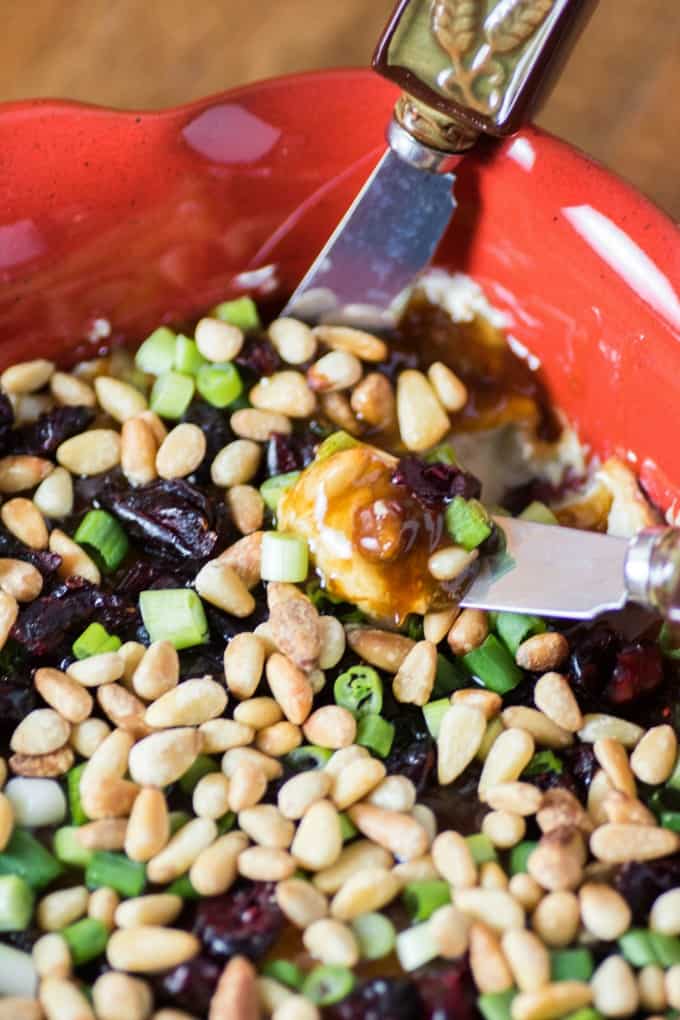 The cream cheese has a delightful curry flavor that marries so well with the chutney. The toppings are plentiful so you can get some of everything on each cracker!! You can make this dish ahead of time and pop it into the refrigerator until company arrives.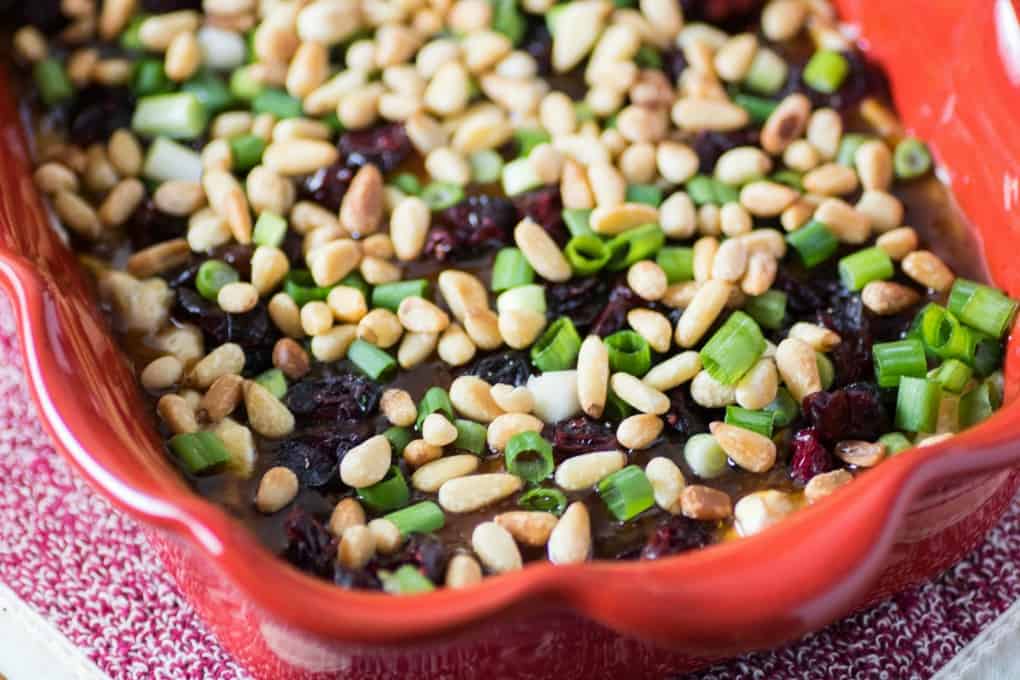 The Recipe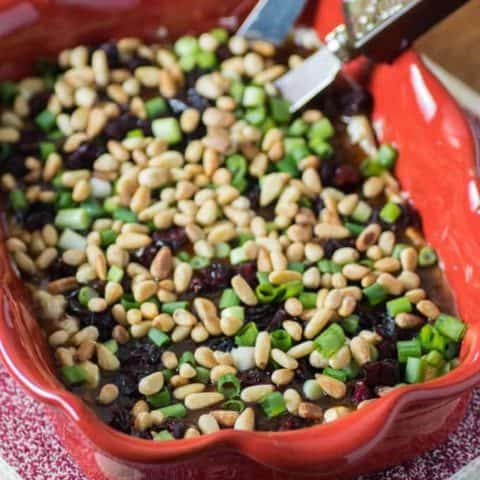 Chutney, Pine Nut and Cranberry Dip
Yield: Serves 8-10
Prep Time: 10 minutes
Total Time: 10 minutes
This Chutney, Pine Nut and Cranberry Dip is bursting with flavors that blend so nicely together. This is perfect for the holidays or any time of the year!
Ingredients
8 oz. light cream cheese, softened
3 Tbsp. light mayonnaise
1 tsp. curry powder
1/2 tsp. cumin
1/2 cup Mrs. Ball's or other fine chutney
1/3 cup dried cranberries
1/4 pine nuts, toasted
2 green onion, chopped
Instructions
Using an electric mixer blend the cream cheese, mayonnaise, curry powder, and cumin together. Spread into a shallow dish approx. 5x7". Spread on the chutney followed by the cranberries, pine nuts and green onions. Serve with rice crackers, plain crackers or crostinis.