Cranberry Port Goat Cheese Log
The festive season is soon upon us and with that, lots of family and friend get togethers. For the holiday season you will want easy yet elegant entertaining and Nairn's crackers and cookies are the perfect little add-ons to your table. With wonderful varieties for crackers like cheese, organic and roughly milled oat crackers you are set for any charcuterie, cheese platter or appetizer like this Cranberry Port Goat Cheese Log I have for you today.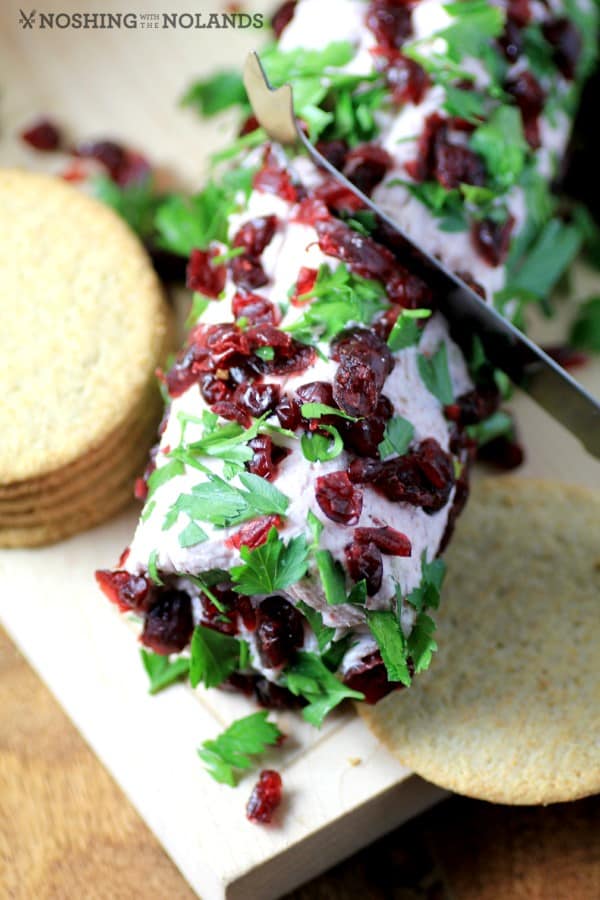 This is a very easy appetizer for the holidays and can be served at Thanksgiving, Christmas and New Year's. It is made ahead and waiting for you in the refrigerator. A quick roll in chopped cranberries and parsley and you are ready to serve!
Nairn's crackers are full of naturally energizing goodness, they are made with whole grain oats, wheat free and high in fiber but best of all they taste great!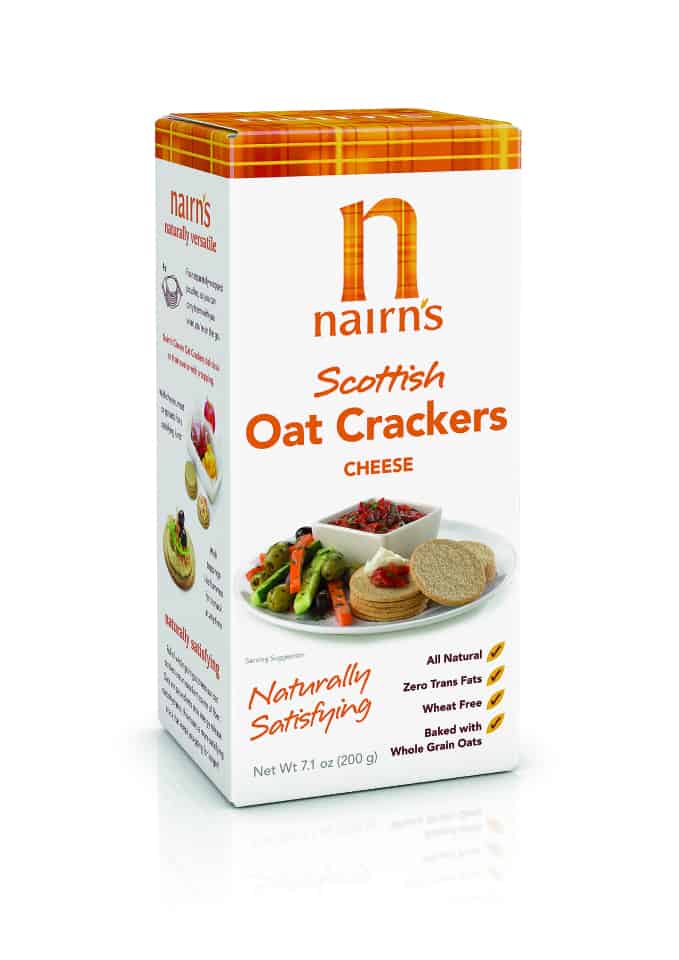 Nothing worse than a wimpy little cracker served with a cheese log. I love the size of these crackers, there is plenty of room for yummy toppings.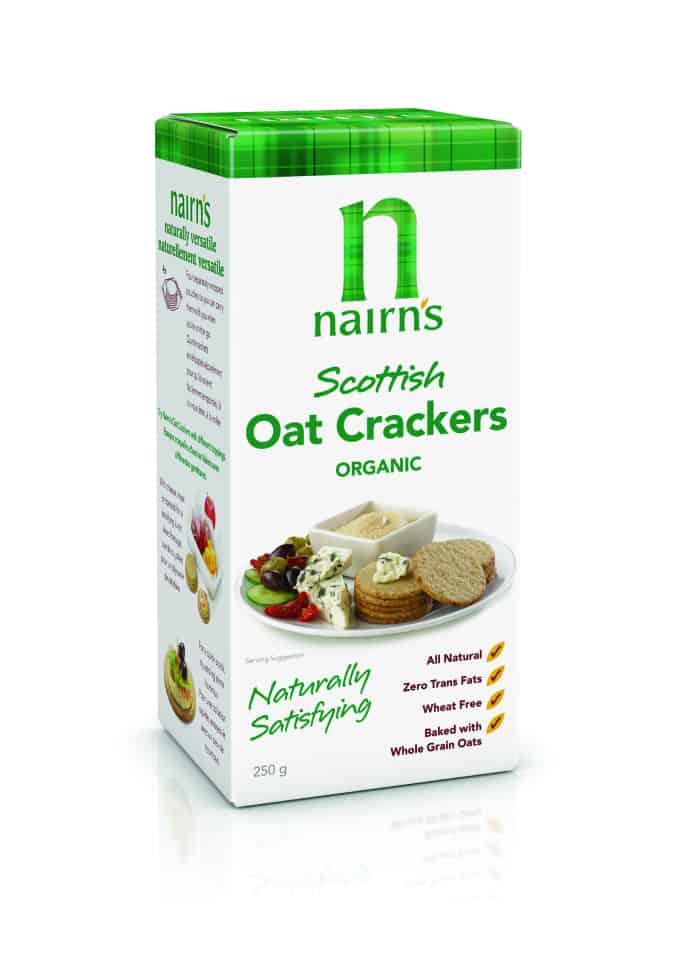 I love that they are all natural, have zero trans fats and are baked with whole grain oats.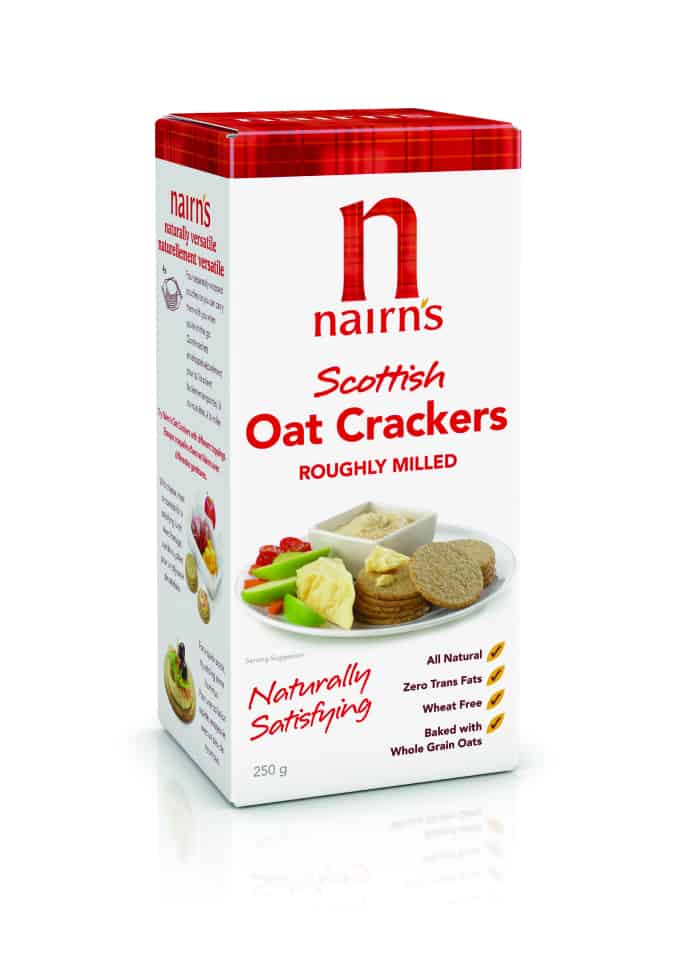 One of my favorite things for lunch is cheese and crackers and with these being so healthy and wholesome, they will be my pick every time.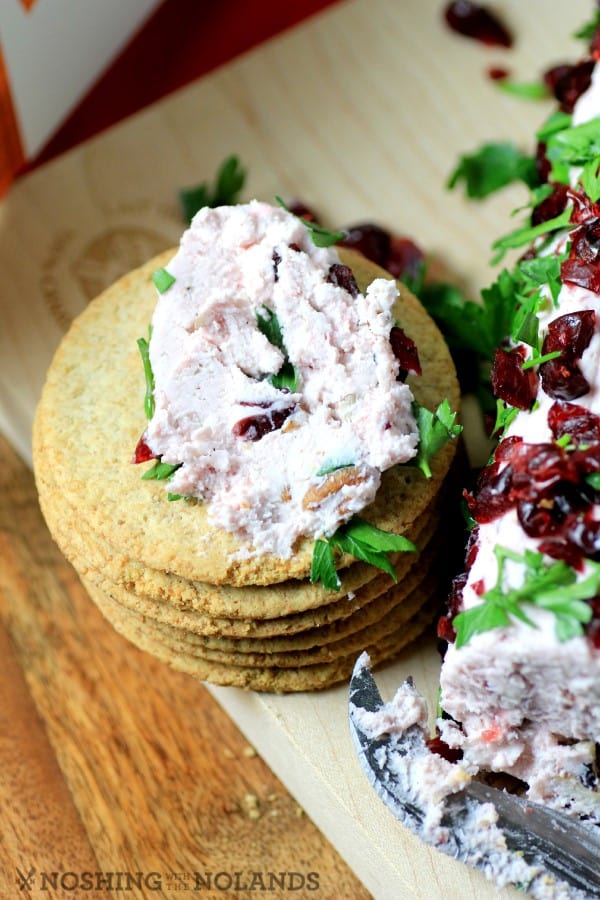 Their crackers contain no added sugar, GM ingredients, artificial colourings, flavourings or preservatives. My daughter could not stop eating them and you will have that same moreish wanting as you can't just stop at one.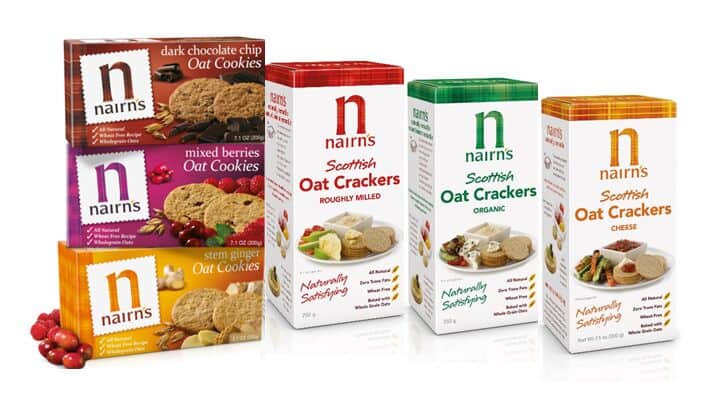 Not only do they have fantastic crackers but their cookies are the perfect accompaniment to a hot cup of tea in the afternoon. The cookies come in three flavors, dark chocolate chip, mixed berries and my favorite stem ginger!! They are a perfectly healthy cookie to go into a lunchbox and have been disappearing quickly that way also. For more details and other great ideas for their amazing crackers and cookies, come and visit Nairn's Canada and follow along.
Here in Canada you can find these delicious crackers and cookies at:
Loblaws
London Drugs
Sobeys
Metro
Foodland
Longos
Highland Farms
Whole Foods Market
Overwaitea
Independent Health Food Stores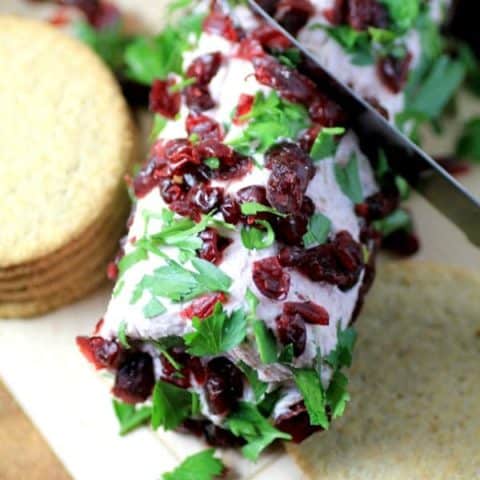 Cranberry Port Goat Cheese Log
Yield: 1 log
Prep Time: 20 minutes
Total Time: 20 minutes
Cranberry Port Goat Cheese Log is festive for the holidays and a great make ahead appetizer.
Ingredients
300 gms. (10 oz.) goat cheese
1/4 cup cranberry sauce (I used one with pecans and port in it)
1/2 Tbsp. port
1/4 cup chopped pecans
Parsley, chopped
Dried cranberries, chopped
Instructions
Mix the first four ingredients together in a small bowl. Place in plastic wrap and form back into a log. Wrap in plastic wrap and tighten ends, refrigerate until ready to use up to 8 hours. Roll in chopped parsley and dried cranberries and serve.