DIY Cough Candies
I came across a pin in Pinterest for DIY Cough Candies and I tried the recipe. It didn't work for me but that didn't stop me from making my own. His were good but they weren't cooked long enough and didn't actually turn to candy. With flu and cold season upon us now, we all need a good supply of cough candies around. Also, are you afraid of all the ingredients that goes into some products, things that you can't even pronounce or even begin to know what they are.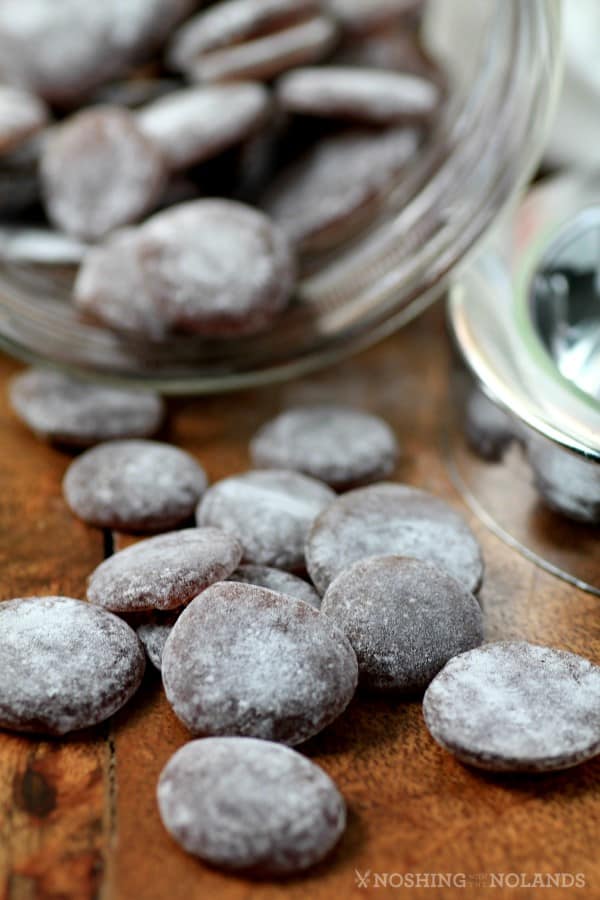 Making your own, you know exactly what goes into them and you feel good making something that will make you or your family feel better. You can flavor them also how you like, more cinnamon, or less etc.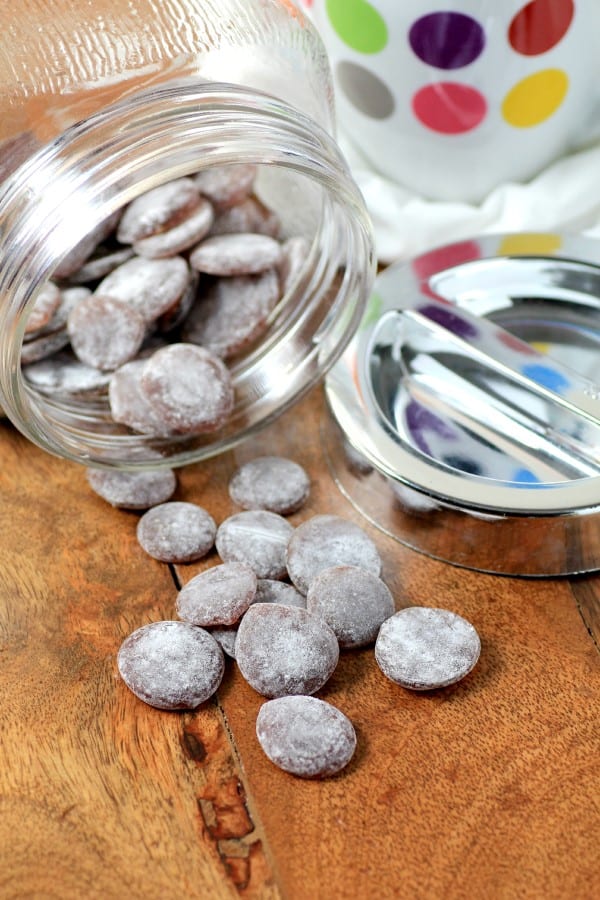 Make sure you get the candies firmly to the hard crack stage, after cooling, they are then dusted with powdered sugar and should be wrapped individuallly if stored for more than a day or two.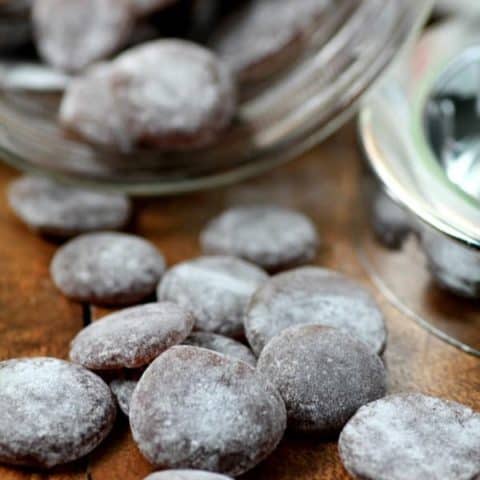 DIY Cough Candies
Prep Time: 2 minutes
Cook Time: 20 minutes
Total Time: 22 minutes
A homemade soothing cough candy that you will feel good giving to your family.
Ingredients
1 cup sugar
1/2 cup water
1 Tbsp. lemon juice (optional)
1 Tbsp. honey
1/2 tsp. ginger
1/4 tsp. cloves
1/2 tsp. cinnamon
Dusting
Icing or confectioner's powdered sugar
Instructions
Place all the ingredients into a small pan and stir, bring to simmer on medium heat. Cook for 15-20 min. until hard crack stage has been reached and the candy is thick, dark and syrupy. Quickly drop my teaspoon onto parchment paper (this job works best if you have two people). Let cool completely and place in a small bag with the icing sugar, shake to cover completely. Individually wrap for best results.