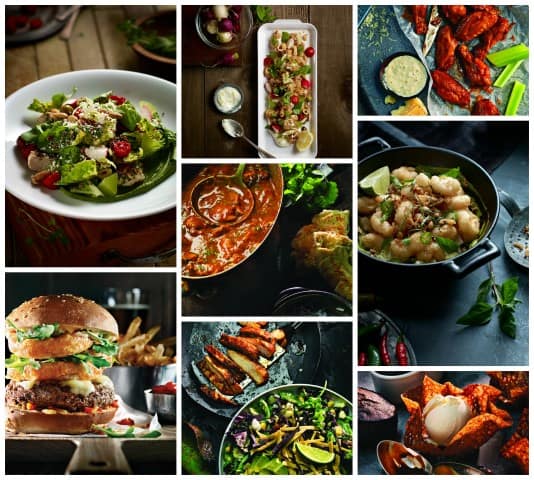 Earls Kitchen and Bar – Fall Menu
If you are a follower here at Noshing With The Nolands you know I am a huge fan of Earls Kitchen and Bar. I was kindly invited again to try their new Fall Menu. Well, I jumped at the chance. Wonderful food, inventive cocktails, fantastic fun atmosphere, perfect service. Hubs and myself had an amazing evening!!
I took pictures for you all but the restaurant is dark as it should be and my photos are nothing compared to the exquisite photography that Earls has kindly shared with me. Today I will be using their photos.
Earls is innovative and striving to be always at the front of the pack, changing up their initial burger and beer joint philosophy of 30 years ago into a whole new worldly concept. About a year or so ago, Mo Jessa, president of Earls Restaurants came up with an idea to convert their second-floor space of Earls' 244-seat Hornby Street location in Vancouver into a $1.2 million test kitchen. With this he wanted to hire a team of chefs that is referred to as their "chef collective". Here is a picture of their test kitchen.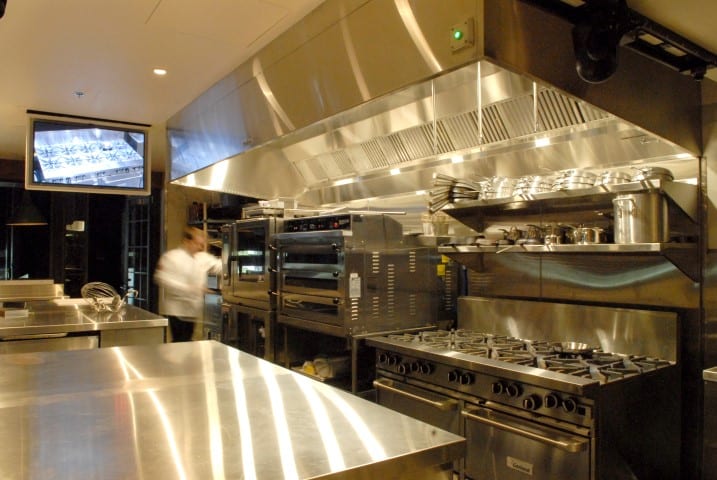 The "chef collective" includes Andrew Hounslow, David Wong, Jeffrey McInnis, Tina Feneza, Hamid Salimian and Dawn Doucette. Each of them bringing years of expertise to the table.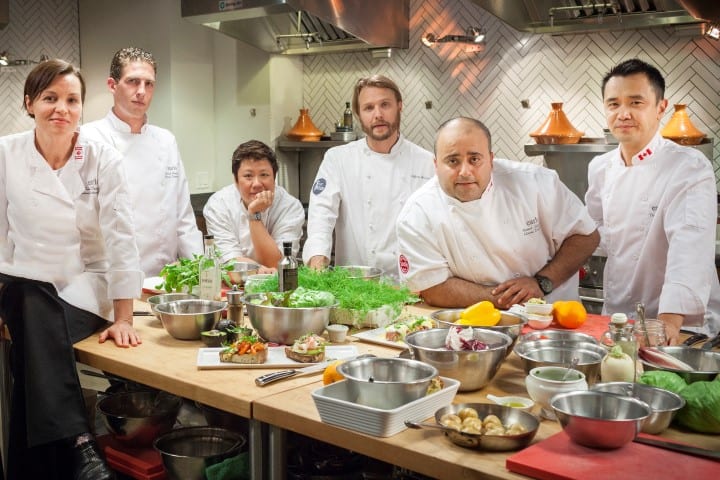 With over 60 restaurants now in place including new locations in the US in Miami and Boston and more to open in Chicago and Washington. Earls wants to bring tastier more innovative food to their menus but to keep the traditional burger and beer still available.
What impresses me is their always creative cocktails that I get to enjoy even before the food arrives.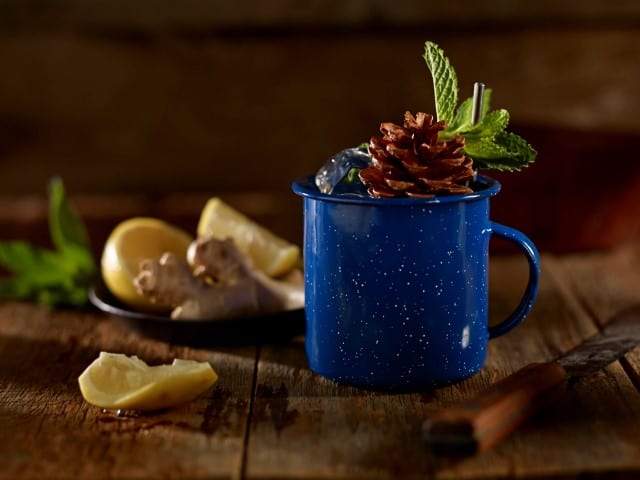 Here is their cocktail called the Cabin Fever, crown royal, tawny port, ginger, pineapple, fresh lemon and moondog bitters. A delicious combination of flavors that is perfect for fall. You do really get a pine cone in your cocktail!!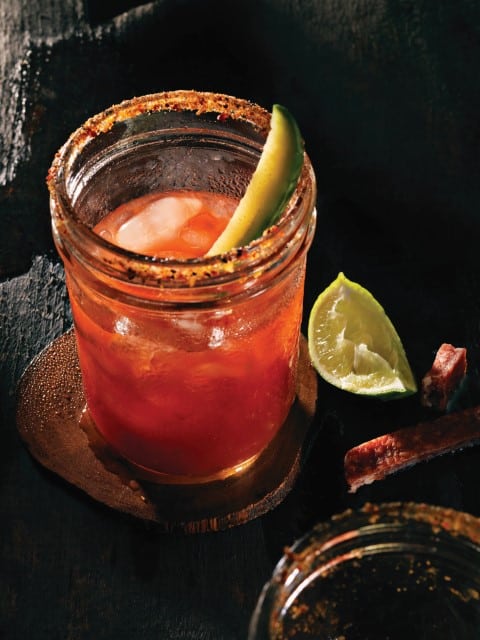 Earls Signature Caesar is one of the best I have ever had. A veritable meal in a cocktail as it is served up with all kinds of goodies like pickles and jerky!
The staff at Earls Tim Palace where we enjoyed our meal are nothing but fabulous. Bringing out one dish after another of amazing food.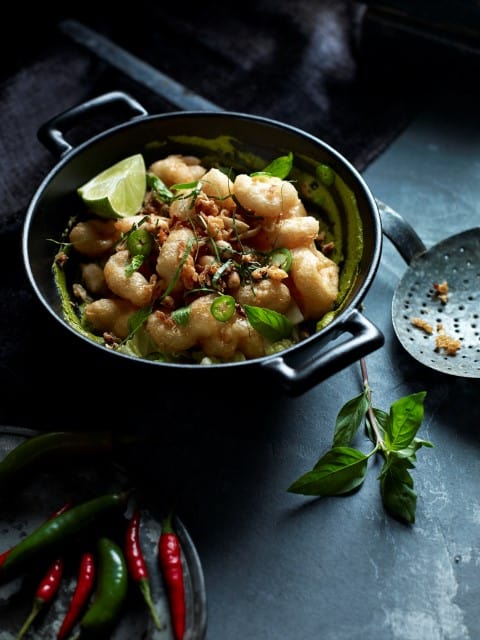 This big bowl of scrumptious is called Crispy Thai Prawns, and besides the prawns it consists of thai basil, napa cabbage, cilantro paint, sweet and sour glaze, and roasted peanuts. It is crunchy, crispy, salty, sweet, spicy and we enjoyed it right down to the last drop. I actually had to take hubs to Earls to taste this before this evening. It really is fantastic!!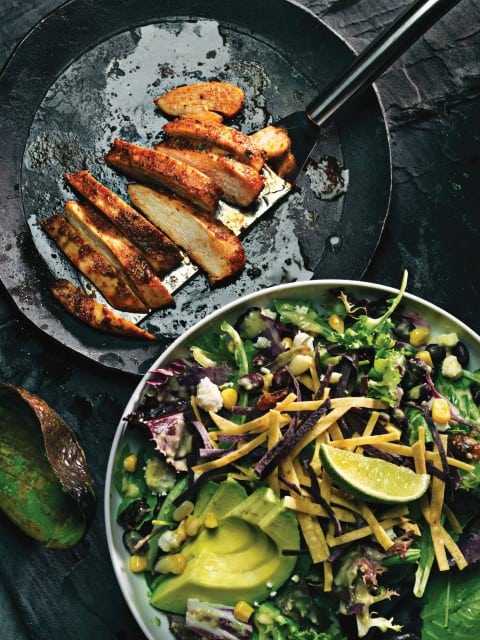 Earls salads are super satisfying, loaded with wonderful ingredients like in this Santa Fe Chicken Salad. It is filled with avocado, black beans, corn, dates, feta and field greens, peanut lime vinaigrette, crispy tortillas, cajun spiced chicken. Innovative and delicious!!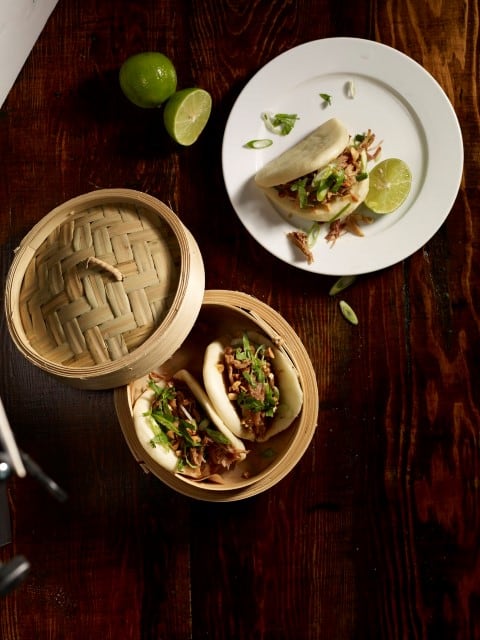 BBQ Pork Buns are served up in these cute little baskets. Sticky buns are stuffed full of pulled pork with hoisin hot sauce, cilantro, and roasted peanuts. One of my favorites!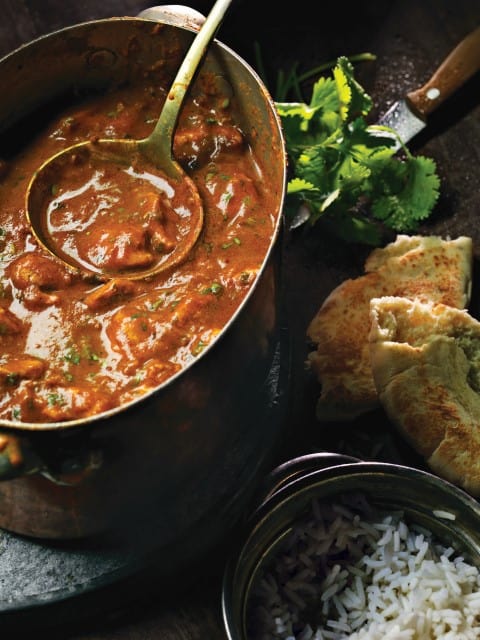 I have yet to try this, but my goodness does it look good! Nothing beats a great curry and this Jeera Chicken Curry looks stupendous!! Filled with authentic spicy indian curry, and accompanied by coconut jasmine rice and naan.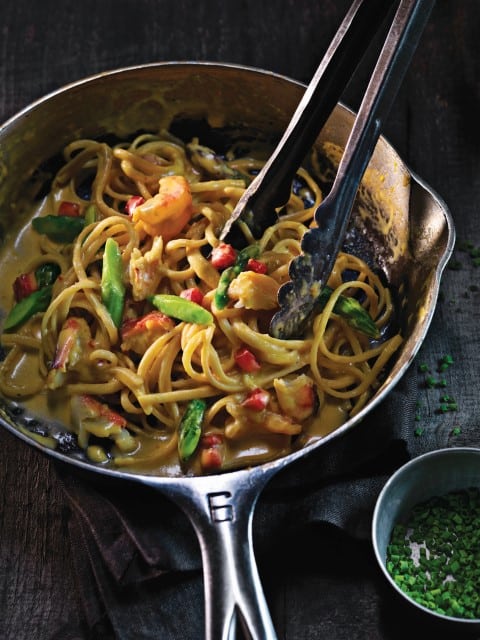 They are other wok dishes to try plus pastas, steaks, ribs, burgers, fish and so much more!! I have not had a mouthful of food that wasn't fantastic!!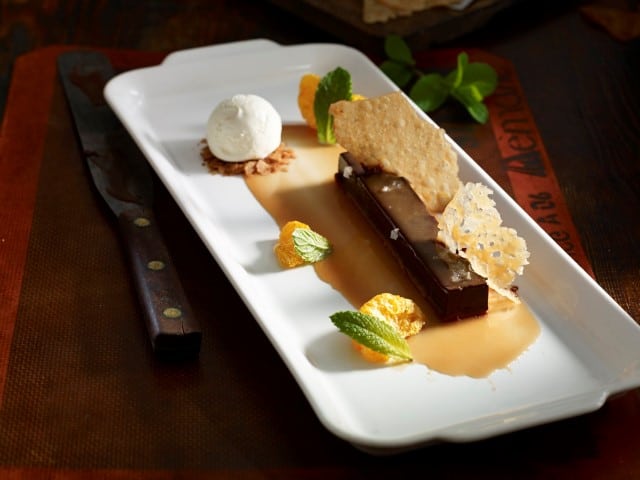 Nothing finishes a great meal than a fabulous dessert. This little Earls Chocolate Bar gives you a delicious punch of rich chocolate, enough to share or enough to indulge in yourself. There are many other scrumptious desserts that I have had the privilege to try. Come and see their whole MENU in person and pick out one of your favorites that will have you coming back for more.
I would like to thank the wonderful Cate Simpson for again inviting us and for her always wonderful warm enthusiasm of making us feel so welcome.