Edo Japan Celebrates New Bento Box Offerings

Disclosure: I was compensated for this post. All opinions and experiences are my own.
It's Bento Box season at Edo Japan!! I love getting a Bento Box as I can mix and match the dishes that go in to my choosing. But this year Edo Japan Celebrates New Bento Box Offerings which is even more exciting!!
Not only do they have wonderful Teriyaki meals but they also offer new menu favourites, the Noodlefull Bowl and Chop Chop Bowl. These two new dishes are available to incorporate as the base of any Bento Box! Scroll down to our giveaway so you can enter to win a $25 gift card to try out these new Bento Boxes yourself!!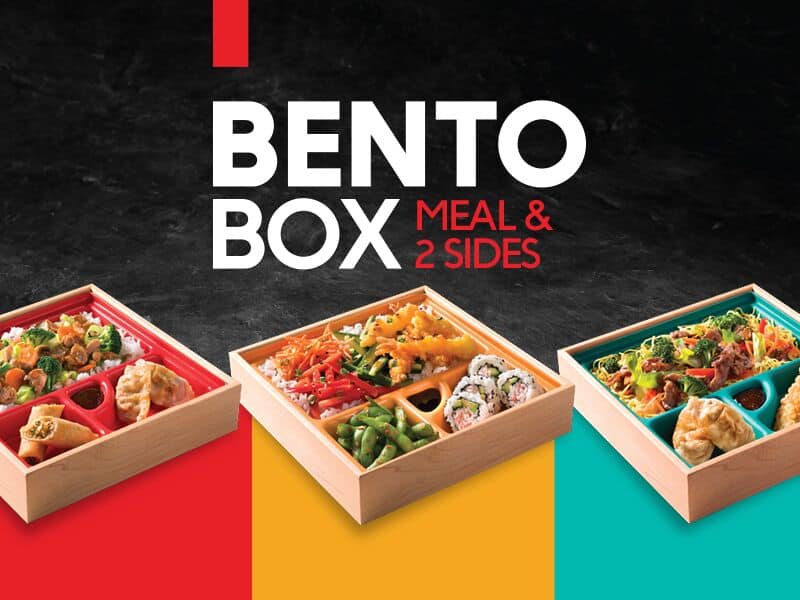 Tasty sides to add to any Bento also include Spring Rolls, Gyoza, California Rolls or Edamame (seas salt or sesame chili). That does make is tough to decide as they are all wonderful!
Bento Box Offerings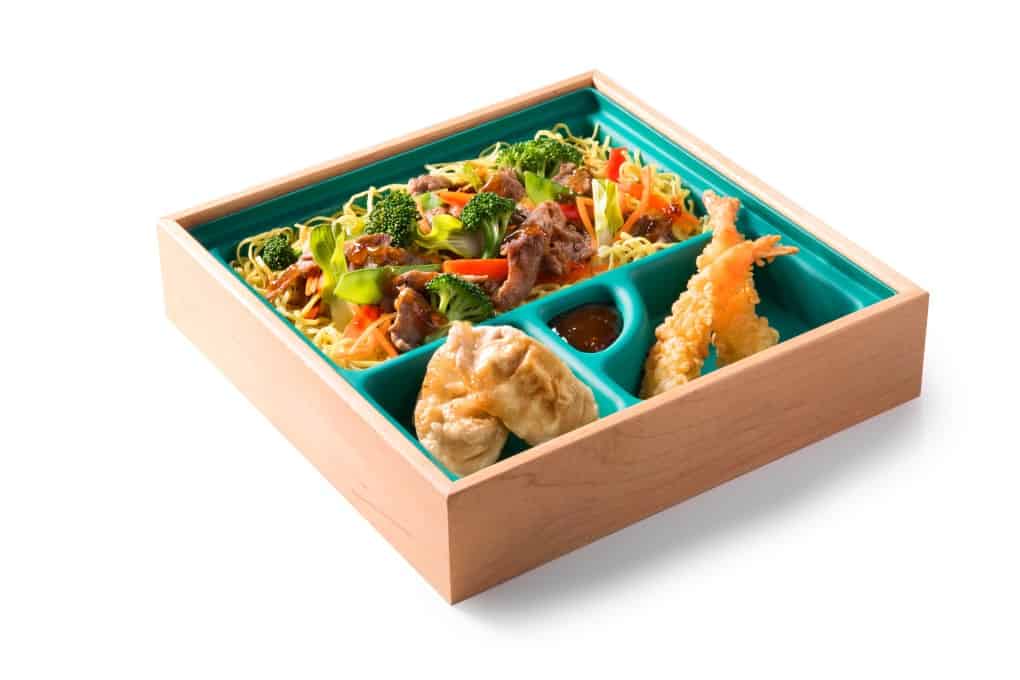 Recently I tried their new delicious Chop Chop Bowl and now I can't wait to dive into this Beef Noodlefull Bento Box. Mmmm gyozas and tempura shrimp too! With Edo's new fresh take concept and great new dishes there is lots going on at this Alberta based franchise.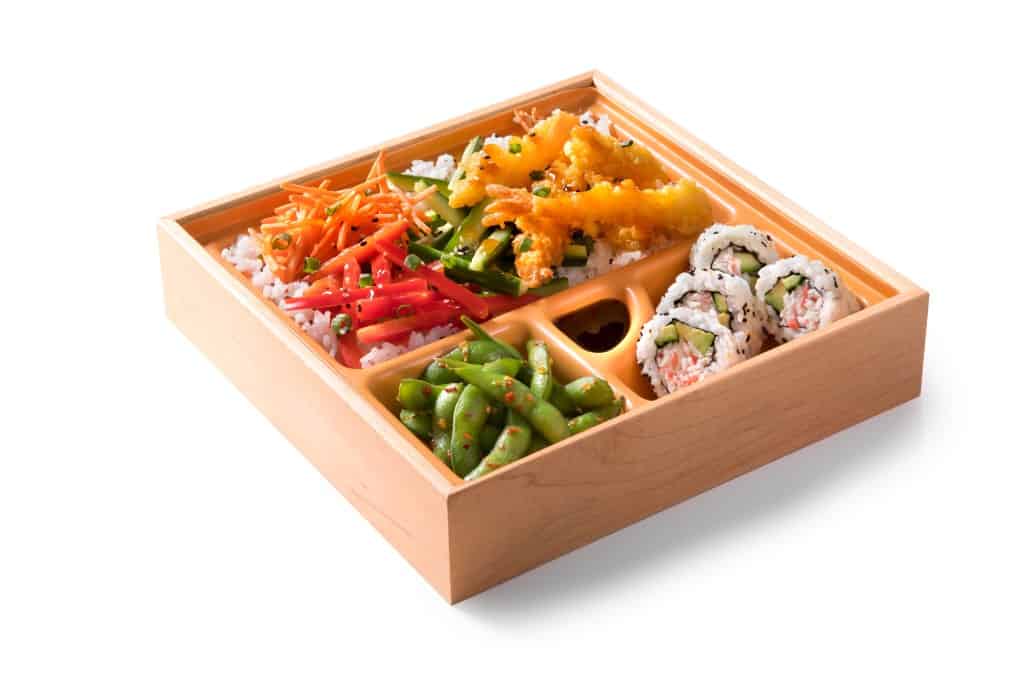 Not only do they offer Tempura Shrimp as a side but you can get it as a main in their Tempura Shrimp Chop Chop Bento. Then this Bento can be mixed and matched with Edamame and California Rolls and it makes up the perfect combination!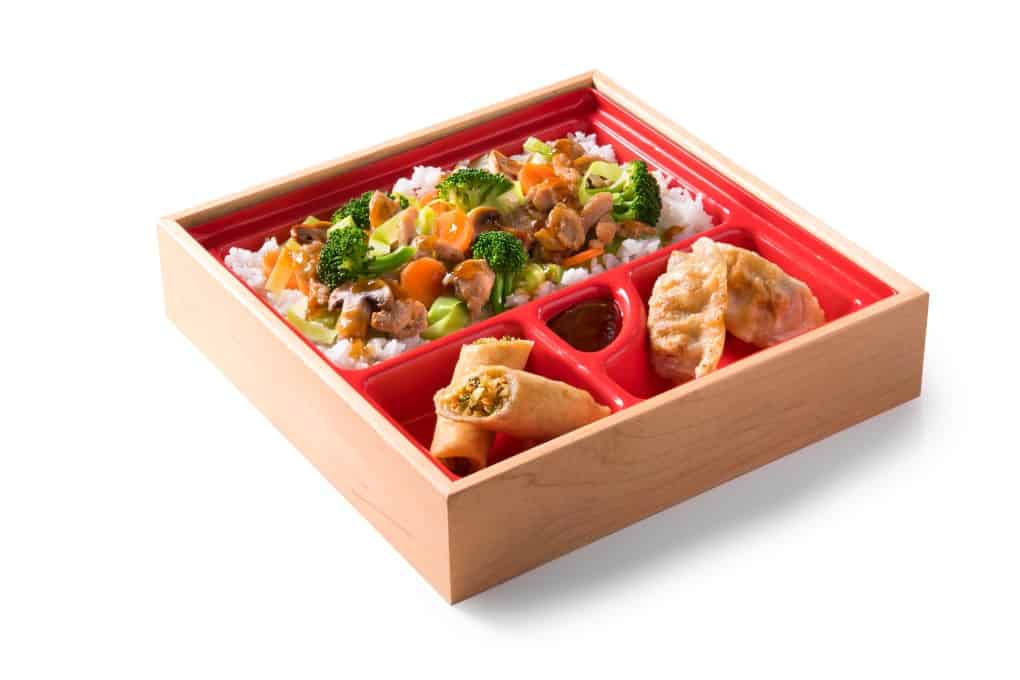 Want to stay with something you know and love? This is Amber's absolute favorite and I can't disway her from it. She loves the Teriyaki Chicken with three servings of teriyaki sauce. She orders it everytime and is in heaven. She had it again this past weekend for her dinner and a movie night.
Edo is a perfect restaurant for young and old. Lots of veggies make it a healthy choice for a quick meal for lunch or dinner.
And for you I have a $25 gift card for Edo Japan, how exciting!! This is a quick giveaway so enter today. A winner will be chosen on April 23! Canadian residents only! Good luck everyone!