Fern's Curry Paste
I was sent some curry paste for review. Never tried anything like this before!! What a magnificent dinner in no time flat.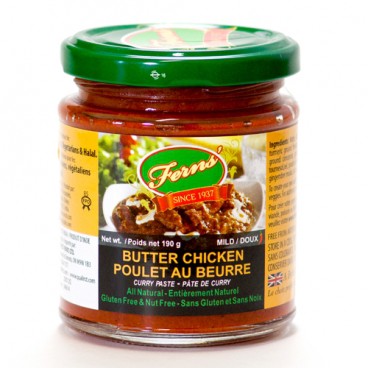 Butter Chicken Curry Paste is so easy to use, here is the simple no fuss recipe I used. You of course can get a lot more elaborate than I did but for a fast weeknight meal that is on the table in less than 20 min., this is all you need!!
I lb. chicken breasts, cubed
1 Tbsp. olive oil
2-3 tsp. Fern's curry paste
28 oz. diced tomatoes
Cilantro for garnish
Rice to serve
Saute the chicken breasts in the olive oil until browned. Stir in the curry paste and saute for 1 min. Add the diced tomatoes and cook for 10 min. or until chicken is cooked through. Serve over rice. Garnish with cilantro.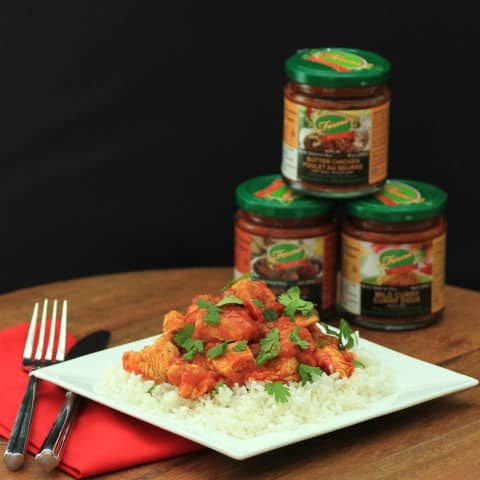 You can add cream and butter also but to keep it low cal this was perfect. Add a quick onion and tomato salad on the side and this is all you need. You will love this, ENJOY!!!
Now to try the Vindaloo Curry Paste and the Mild Curry Paste.
You can follow along with Qualifirst who carry all of Fern's products on Twitter too!!