Football Brownie
Football season is in full swing in the CFL and NFL and the big games are a perfect time to throw a party!! This easy Football Brownie is a sure game day winner!! The perfect finish to a snacking meal! This is simple to make in a 9×13″ pan and then cut into a football shape. Ice and decorate quickly, it will be a touchdown of a dessert with everyone!!
I initially served this for a Super Bowl party and it was a hit!! You always need something sweet at the end of the night when having a party. Not everyone has the time or the patience for making a big elaborate cake especially when it is for a casual party. The Football Brownie is the perfect choice.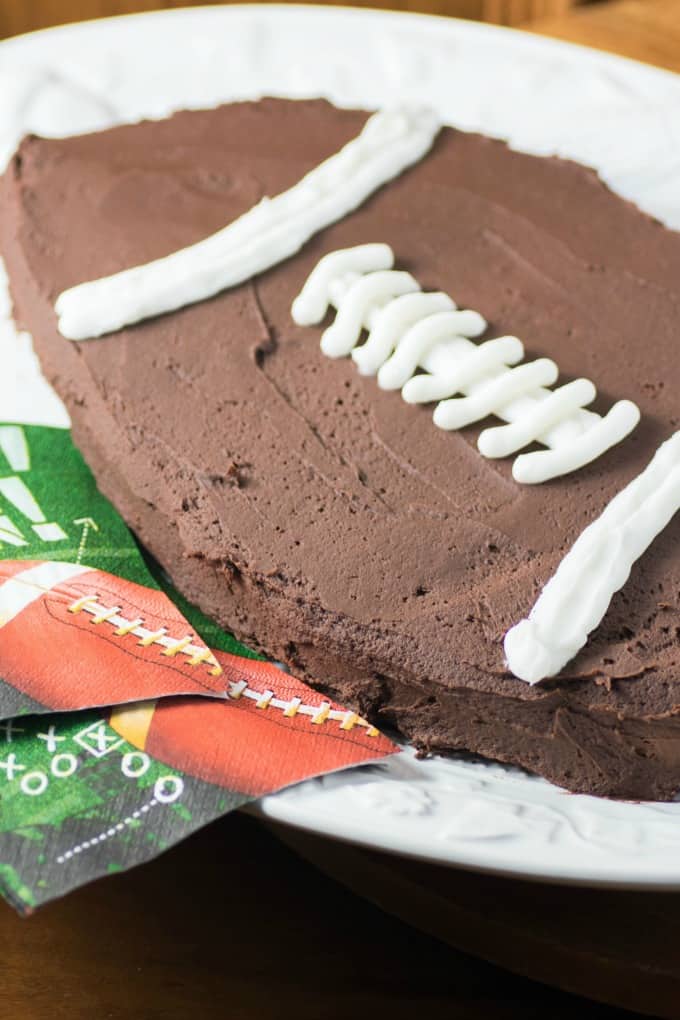 Invite the gang over for a day of football and bake up this delicious brownie to serve! You would also get major "brownie" points if you brought this to a football party!!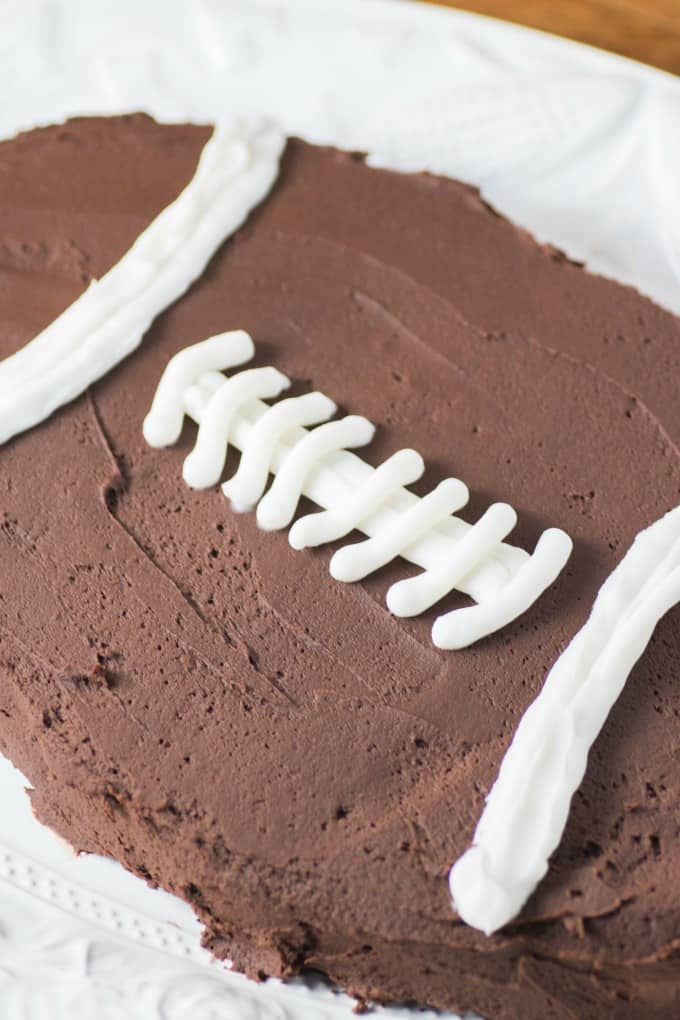 Beyond the game itself the food is the number one priority or for some the only reason to be there!! For me I like it all, have always enjoyed a great football game in the season and for the end game!! Make everyone happy with this inspired dessert. Perfect for when the gang is coming over.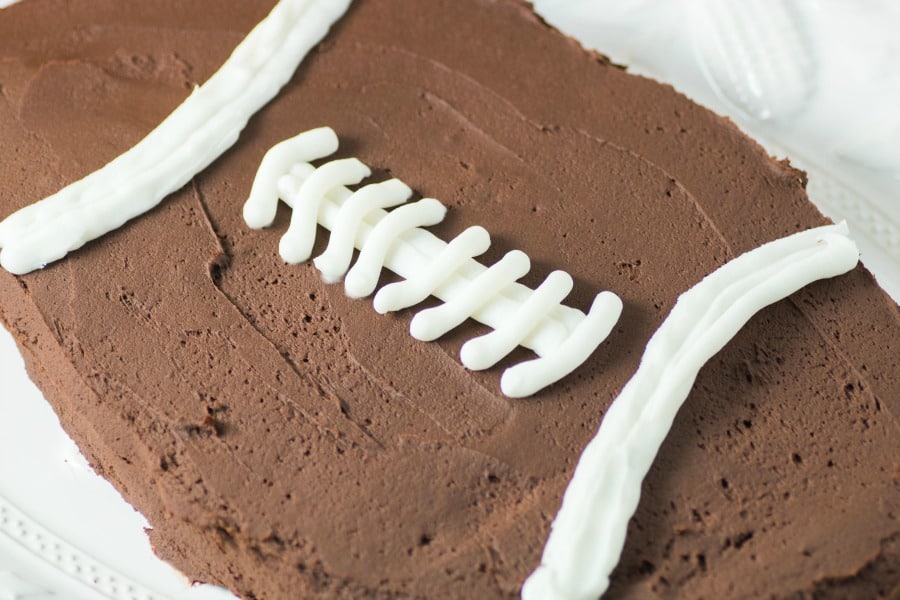 The Recipe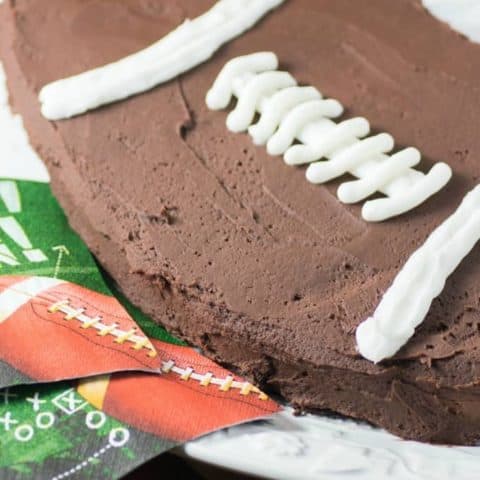 Football Brownie
Prep Time: 30 minutes
Cook Time: 30 minutes
Total Time: 1 hour
This Football Brownie will make game day fun!! Everyone will love a slice of this dessert if your team loses or wins!!
Ingredients
4 large eggs
1 1/4 cup dark cocoa
1/2 tsp. salt
1 tsp. baking powder
1 Tbsp. vanilla
1 cup butter, melted
2 1/4 cups sugar
1 1/2 cups flour
2 cups chocolate chips
Buttercream Frosting
1 cup butter, softened
3 cups icing sugar
2/3 cup cocoa
4-5 Tbsp. whipping cream
2 tsp. vanilla
Tube icing, white
Instructions
Preheat oven to 350F. Lightly grease a 9x13" pan and line with parchment paper, let the sides overhang on the short ends. Set aside.
In a standup mixer add the eggs, cocoa, salt, baking powder and vanilla and mix for about 4 min.
Meanwhile mix together the melted butter and sugar and add it to the egg mixture, stir until smooth.
Add the flour in and mix until incorporated. Add in the chocolate chips.
Spoon the batter into the prepared pan.
Bake for 30 min., the edges should be set and the middle very moist but not uncooked. Don't over bake. Cool on a rack.
When cooled, lift the brownie out using the parchment paper. Slice off the end edges to shape a football.
Make the icing in a standup mixer incorporating the icing sugar into the butter slowly. Then adding in the cocoa, vanilla and whipping cream to desired thickness.
Ice the brownie and decorate with laces etc. to look like a football. Refrigerate but bring back to room temperature before serving.