French Brie Grilled Cheese Sandwich
After a long pause with Mother's Day interrupting I bring you the final sandwich, Day 5 of 5 Days of sandwiches. Here is my take on a grilled cheese sandwich, the French Brie Grilled Cheese Sandwich. This is a delicious and easy sandwich to make that has all the tastes of France.
Who doesn't love a grilled cheese sandwich but sometimes it is nice to change things up. To get creative, to gain a whole new avenue of flavors. This is what this sandwich is all about. ENJOY!!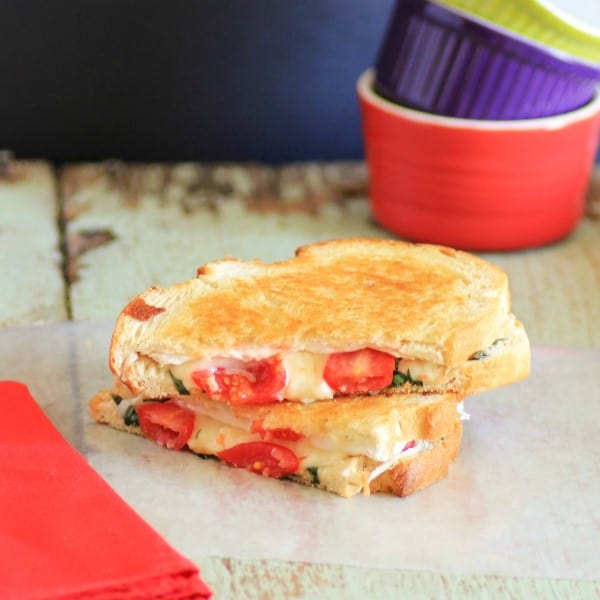 Crispy exterior with ooey gooey cheese, tomatoes and the wonderful flavor of tarragon. I love fresh tarragon and it is one herb that seems to get forgotten. Add some in your sandwich for extra flavor. In fact grow some in your yard this summer, it is a pretty hardy herb. I have had lots of success with it.

Yield: 1
French Brie Grilled Cheese Sandwich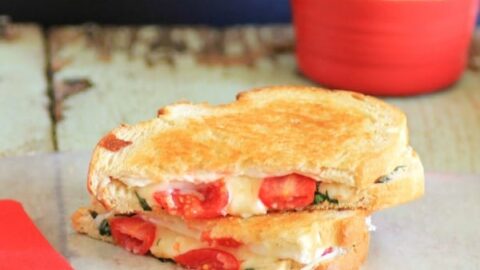 Ingredients
2 slices good quality panini bread
4 slices brie
1/3 cup shredded mozzarella
6 grape tomatoes, halved
1 tsp. torn tarragon
Butter
Instructions
Butter the outside of the bread and then place all the ingredients evenly on one slice. Top with the second slice and toast in a non stick fry pan until golden on both sides and cheese is melted.