You don't get much more Southern than Fried Green Tomatoes. What a treat these are!! If you have a bunch of tomatoes that haven't ripened make yourself up a big batch of these. Even if you don't eat them right away they can be crisped back up in a toaster oven or conventional oven for a treat on another day.
I didn't have loads of green tomatoes leftover but definitely enough to enjoy this recipe. I have made these before but this recipe is the best I have made so I had to share it with you.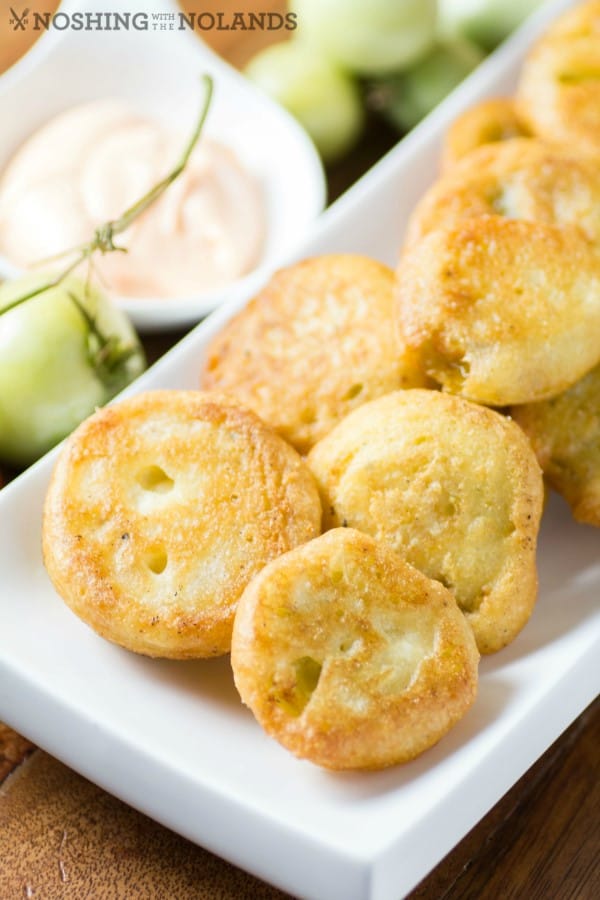 These I think are best done with smaller tomatoes. The larger ones would be too hard to handle but towards the end of the season, the tomatoes start to get smaller anyway. They are wonderfully crispy on the outside when fried to a golden brown.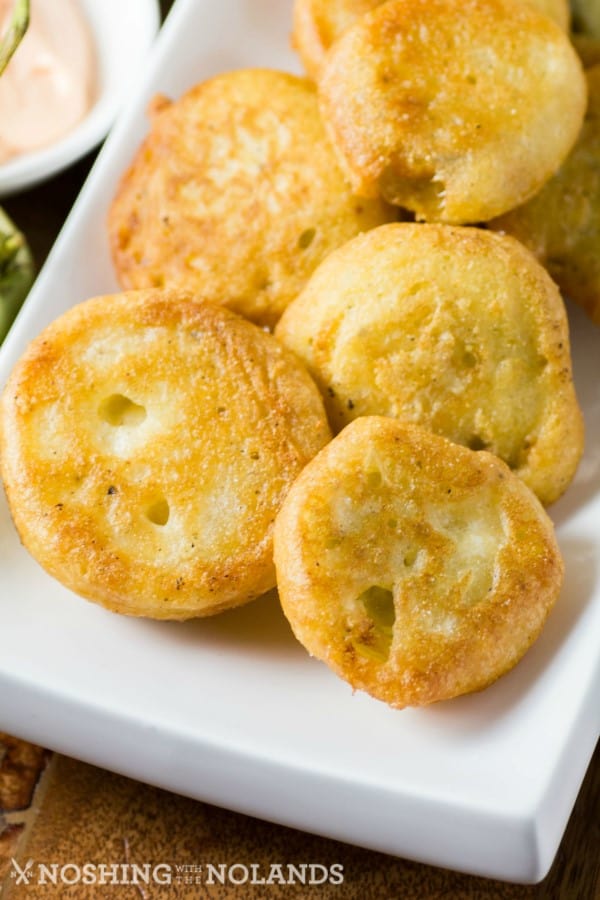 The added cornmeal lends itself to the crispy texture. The tomatoes stand up very well as they aren't ripe yet, so they can easily be sliced, dredged and fried. Serve this with a gorgeous slightly spicy mayonnaise or you can also serve Fried Green Tomatoes with goat cheese or brie, mmmm, either would be great.
Enjoy these for breakfast with sausage, for a snack, for lunch, or even as a side for dinner with pork chops. They are easy to make and fry up gorgeously in a cast iron pan. Put a little south in your mouth with this amazing treat!!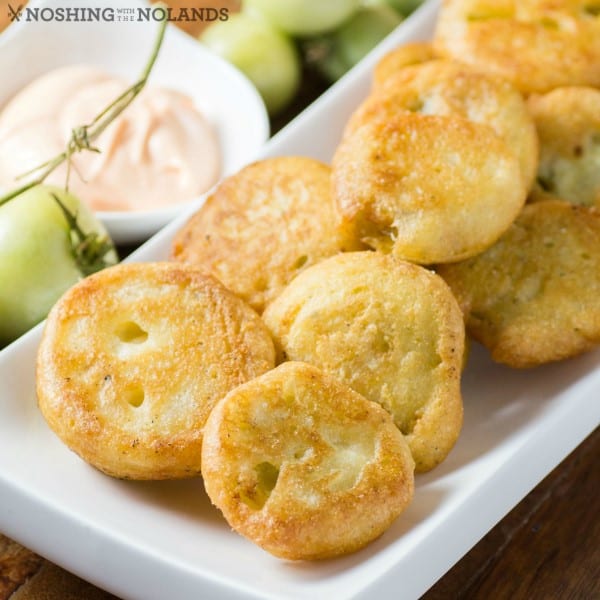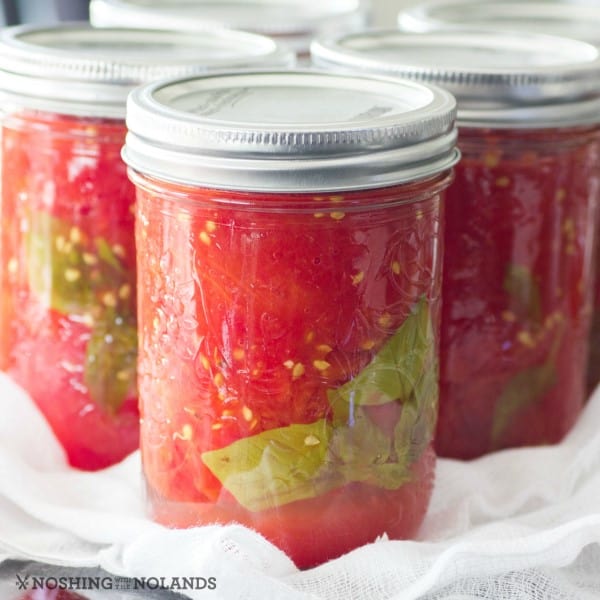 Do you love tomatoes? We sure do and we love canning them also. Check out our recipe for Simple Easy Homemade Canned Tomatoes and I hope you love them as much as we do. We make them almost every year!!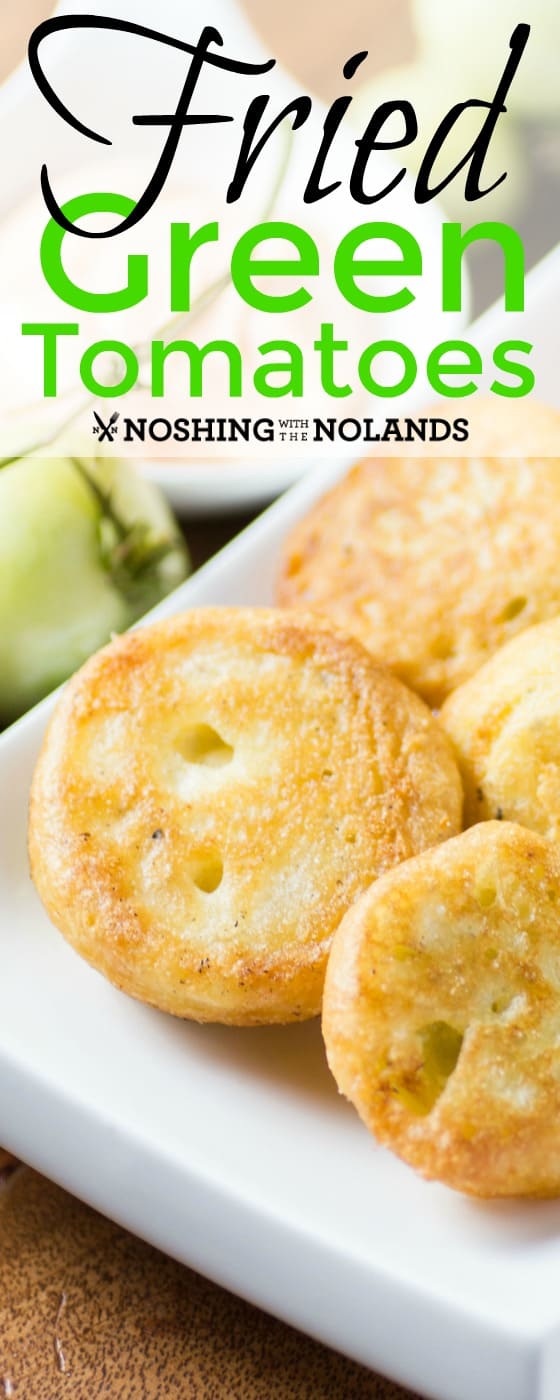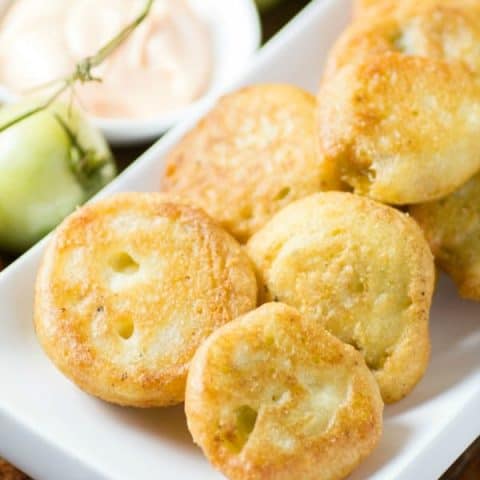 Fried Green Tomatoes
Yield: 5-6 servings
Prep Time: 10 minutes
Cook Time: 6 minutes
Total Time: 16 minutes
Fried Green Tomatoes are the quintessential Southern dish but anyone can enjoy them. Green tomatoes can be found mainly in farmers markets in the fall.
Ingredients
3/4 cup flour
1 tsp. baking powder
1/2 tsp. salt
Freshly grated black pepper
1/4 cup cornmeal
3/4 cup 2% milk
5-6 small green tomatoes or 3-4 medium green tomatoes, 1/4" slices
Canola oil for frying
Spicy Mayonnaise
1/3 cup mayonnaise
2 tsp. hot sauce (I used Frank's)
Instructions
Combine mayonnaise and hot sauce and set aside.
In a medium bowl whisk the flour, baking powder, salt, black pepper and cornmeal with a fork. Continue to blend in the milk with the fork until a batter is formed.
Heat about 1 1/2" of canola oil in a cast iron pan on medium to medium high. Dip the tomato slices in the batter and let the excess drip back into the bowl. I used a fork like a spatula to ease them from the batter to the oil. I then used another fork to flip when golden brown on the one side. Work the tomatoes in batches. When golden brown on both sides, remove to a paper towel lined plate and salt immediately when removed. Serve with the mayonnaise. They do become soggy but can be crisped up nicely again in a toaster oven or conventional oven. For the toaster oven I put them right on the rack and placed them on toast setting. Make sure the bottom of your toaster oven is lined with foil as they will drip oil.