Ham Cheese Spinach Loaf
Ham Cheese Spinach Loaf is a unique quick bread that is loaded with goodness. This is a perfect brunch item for spring to go along with any Easter or Mother's Day meal. Pretty colours liven up this loaf and make it a perfect center piece that everyone will think you slaved over but it is really easy to pull together.
Common ingredients meld together to make something distinctively different. Hot out of the oven is best for this loaf but it also slices great and heats back up lovely in a toaster oven or toaster. A quick slather of butter and you are off to the races.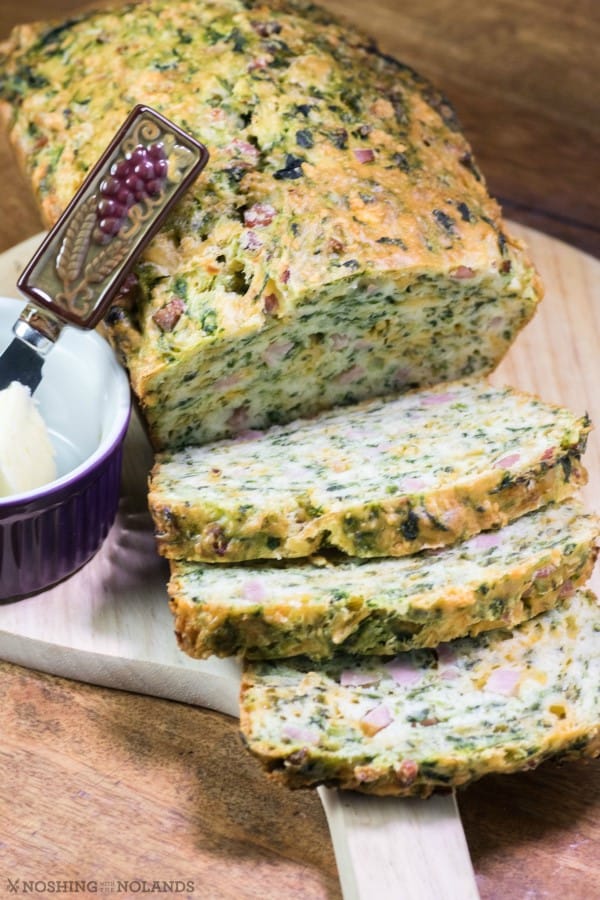 I love a quick bread, no need to let this rise, just add the ingredients and place it in a loaf pan and off it goes into the oven. The only tip I would say is to make sure that the spinach is really dried out as you don't want a soggy bread. Ours turned out perfect, not soggy at all even days later.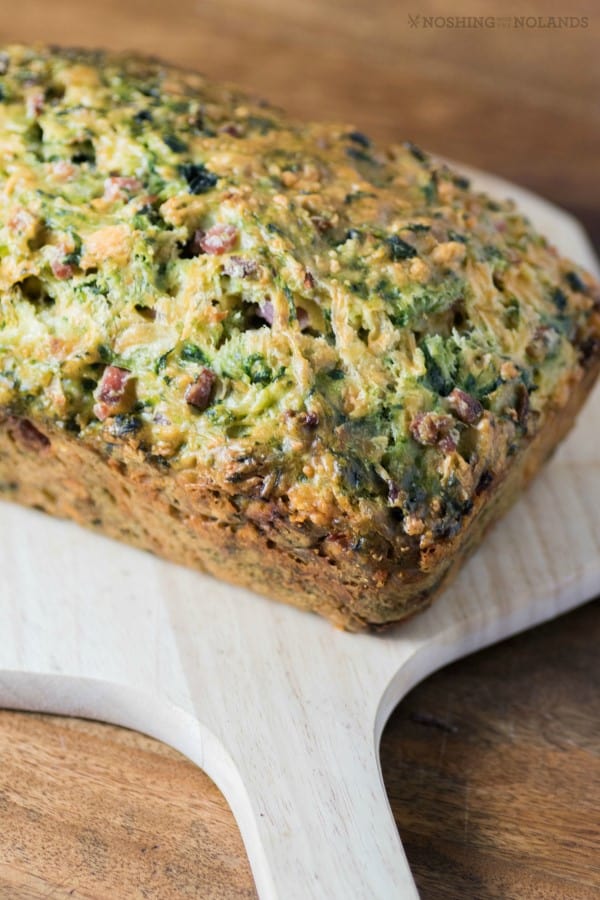 You also don't need a special occasion to make this bread, it will make any day just a little better. Healthy and nutritious, a slice of this served up in the morning will get your engines revved for a productive day. This would also make a great after school snack when the kids are coming home hungry.
This will be a recipe that you go back to again and again as it is a hearty filler and has in it all you love for breakfast or brunch.
The Recipe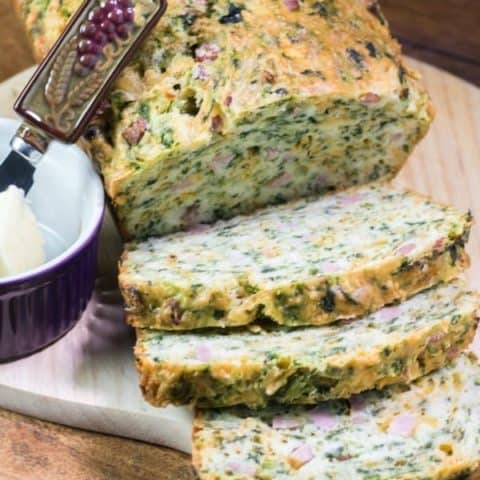 Ham Cheese Spinach Loaf
Yield: 1 loaf
Prep Time: 20 minutes
Cook Time: 1 hour 5 minutes
Total Time: 1 hour 25 minutes
Ham Cheese Spinach Loaf is a hearty way to start your day. It will be gobbled down anytime but is perfect for Easter and Mother's Day!
Ingredients
5 oz. whole milk
1/3 cup olive oil + 1 tsp.
4 eggs
1/2 tsp. salt
2 1/2 cups flour
2 tsp. baking powder
5 oz. cheddar cheese, grated
1 medium onion, chopped
6 oz. cooked ham, cut into small dice
1 (8 oz.) pkg. frozen spinach, defrosted
Instructions
Butter a 9x5" loaf pan and preheat oven to 350F.
In a large bowl whisk together the milk, 1/3 cup olive oil, eggs and salt.
In another bowl mix the flour and baking powder together, and stir into the wet ingredients.
Thoroughly squeeze all the moisture from the spinach and set aside.
Saute the onion in a non-stick fry pan with 1 tsp. olive oil until translucent. Add the onion to the spinach and mix well.
Add the spinach/onion mixture, ham and cheese to the dough and mix well. Pour into the prepared dish. Bake for 1 hour or until a tester comes out clean.