I am over at Real Housemoms again today with these delicious and easy Holiday Chocolate Dipped Shortbread. This is my third post as a contributor and I couldn't be more happy!! I love their site and am a huge fan. As they say it is Real Ideas for Real Life. Real Housemoms. Well I fit perfectly into that category!! I am here living it. I bring you my own real recipes all the time and today is not any different.
I loved making these Holiday Chocolate Dipped Shortbread with my daughter. We happily dunked and sprinkled together as we listening to Christmas carols. Such a fun time!! Makes you feel so festive. Take some time out to really be with your family. Life is so crazy busy we have to stop and enjoy ourselves and I try for every second I can get. The holidays are so important, so many memories are created around them. Come on over to Real Housemoms and make these cookies and evoke your own memories while dunking and sprinkling with your family. ENJOY!!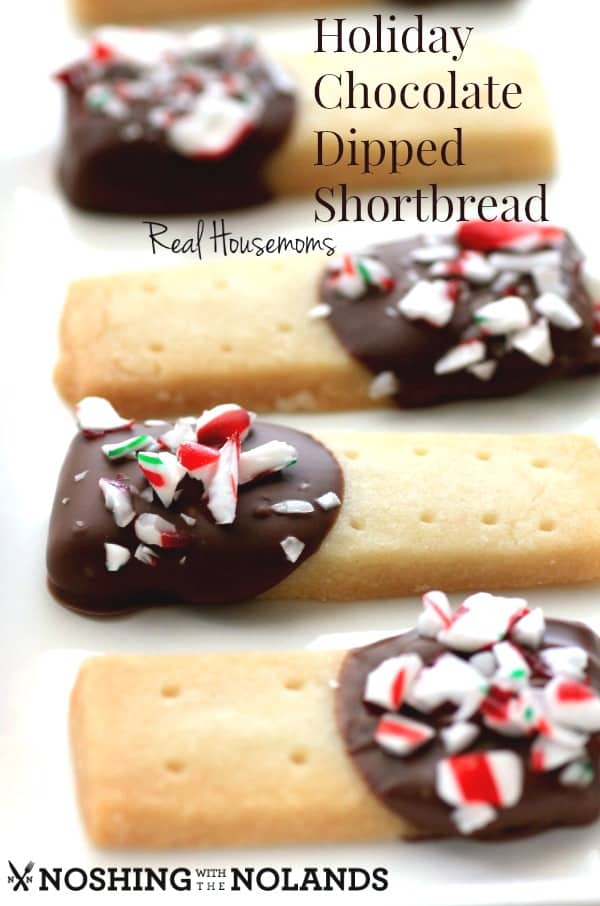 Click HERE for the recipe.