How to Care For and Use Copper Pans
Many people love copper pans for their ability to evenly distribute heat and warm quickly. Copper is considered one of the costliest materials for pans, but they are worth the investment. Especially for those that love to cook. So learn today How to Care for and Use Copper Pans.
Learning how to care for and use copper pans is extremely beneficial to anyone who enjoys cooking.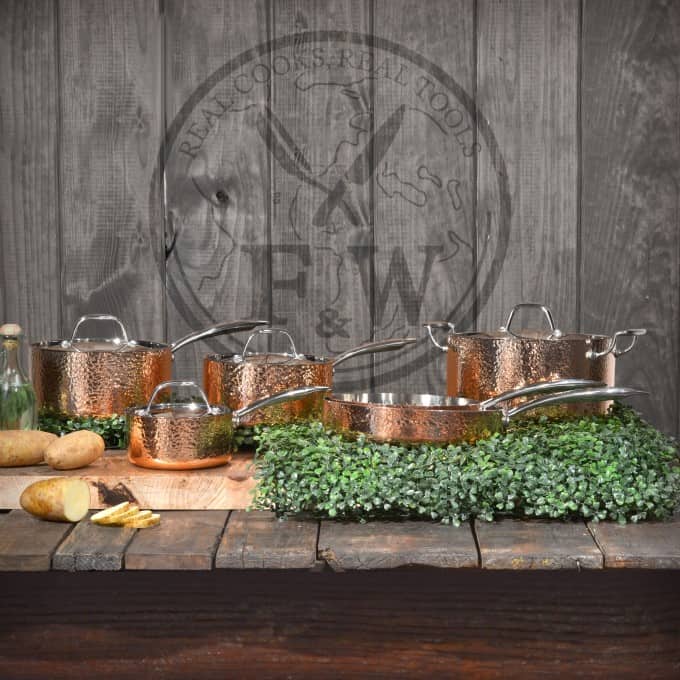 Despite what many seem to believe, not only is copper great for almost all cooking but it isn't difficult to take care of. Much like cast iron the key to keeping them clean is understanding the materials they are comprised of, what its weaknesses are and why it works.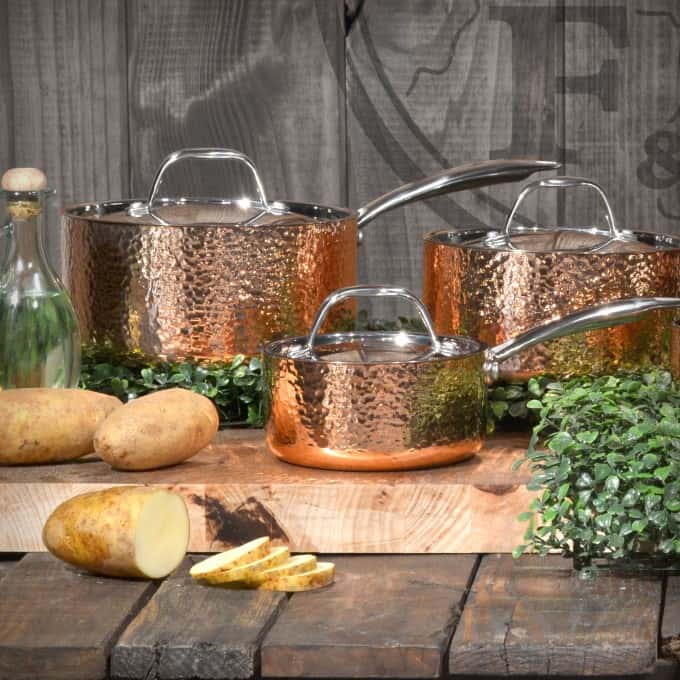 Copper is a soft metal, and because of that, it conducts heat extremely well. On its own, copper isn't considered food safe but when it is lined with a non-reactive metal like Stainless steel, it is safe to cook in. Always make sure that the lining is properly intact with no verdigris or pitting. In fact, most of the care that comes along with maintaining copper pans is about making sure that the lining is kept up. A pan that is naturally patinaed on the outside and worn is perfectly safe to cook with.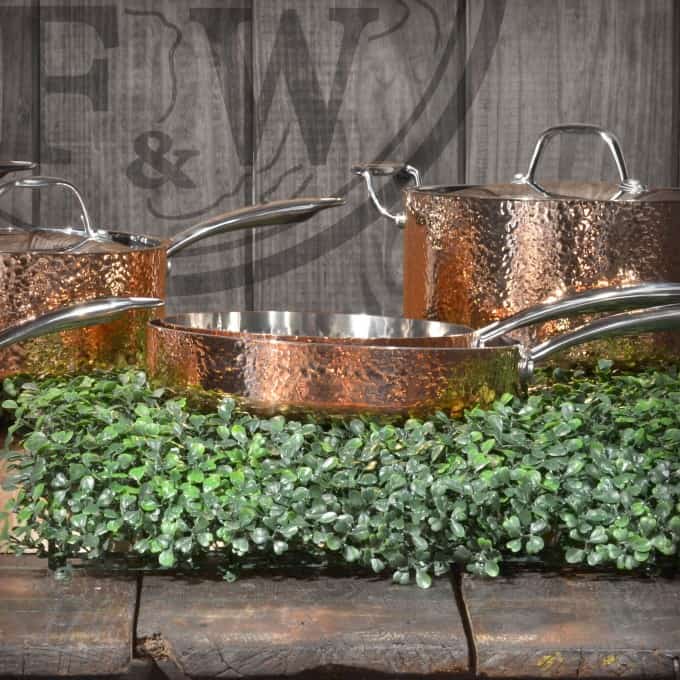 When cooking with copper, it is ideal to use half the heat that you would for any pans that aren't copper. Don't ever heat an empty pot or pan. Doing this will ensure that you don't melt the lining or burn the food. It is also a good idea to avoid cooking very salty or acidic food items as this can corrode your pan after extended contact.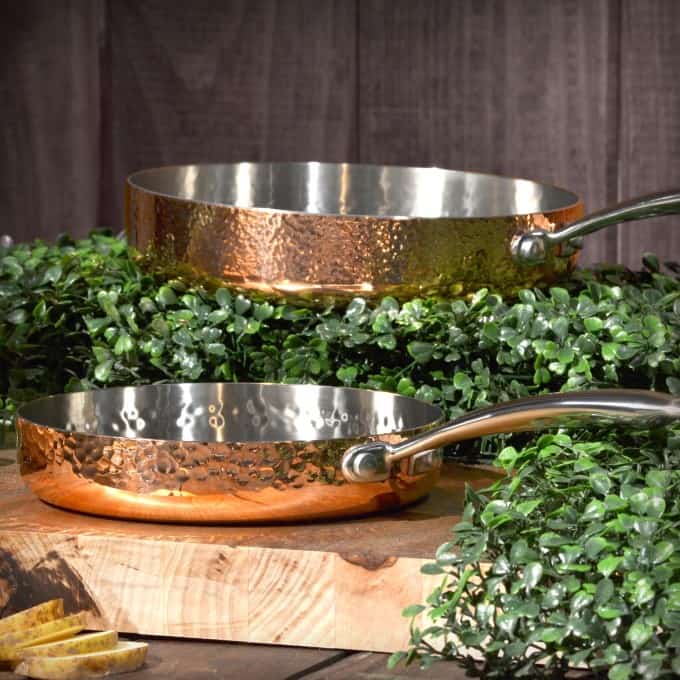 Cleaning Your Copper Pans
When it comes to cleaning or polishing your copper, it's more up to personal preference than anything else. To properly polish your copper, you can use anything lightly acidic like vinegar, lemon or ketchup. If you would prefer to use copper polish you can do that as well. The key is to ensure that you clean the pan afterwards with soap and water.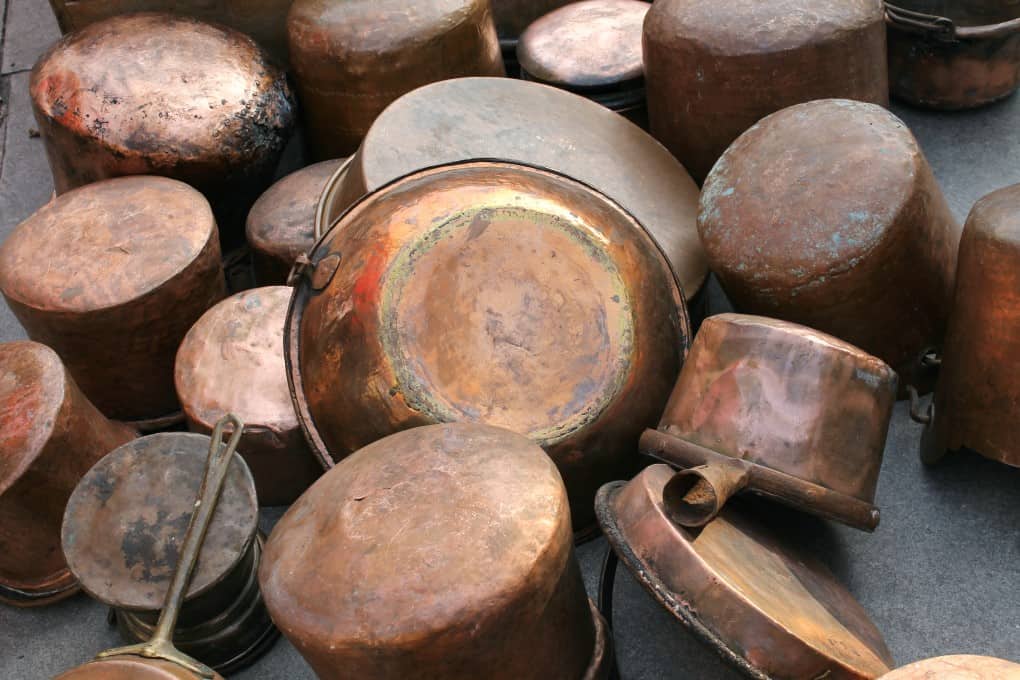 The truth is, you don't have to choose to polish your copper pans at all. The tarnish or patina on the pan or pot can actually help to protect the copper from wear and tear. The inside will natural darken when used, so don't worry about polishing that part, there isn't much you can do to prevent the natural darkening.
When your copper has hard stuck on food items, always remember that soaking rather than scrubbing, works best. Avoid using highly abrasive cleaning methods like salt as you don't want to scratch the thin, soft metal layers. Always make sure you use the soft side of a sponge when wiping the copper pans down.
Cooking with copper has many benefits and the clean up isn't as difficult as some may think. Try it for yourself today and chances are you will never want to cook with anything else.
You can now order these gorgeous copper pots right from our store on this site. Enjoy all the benefits these great pans have to offer!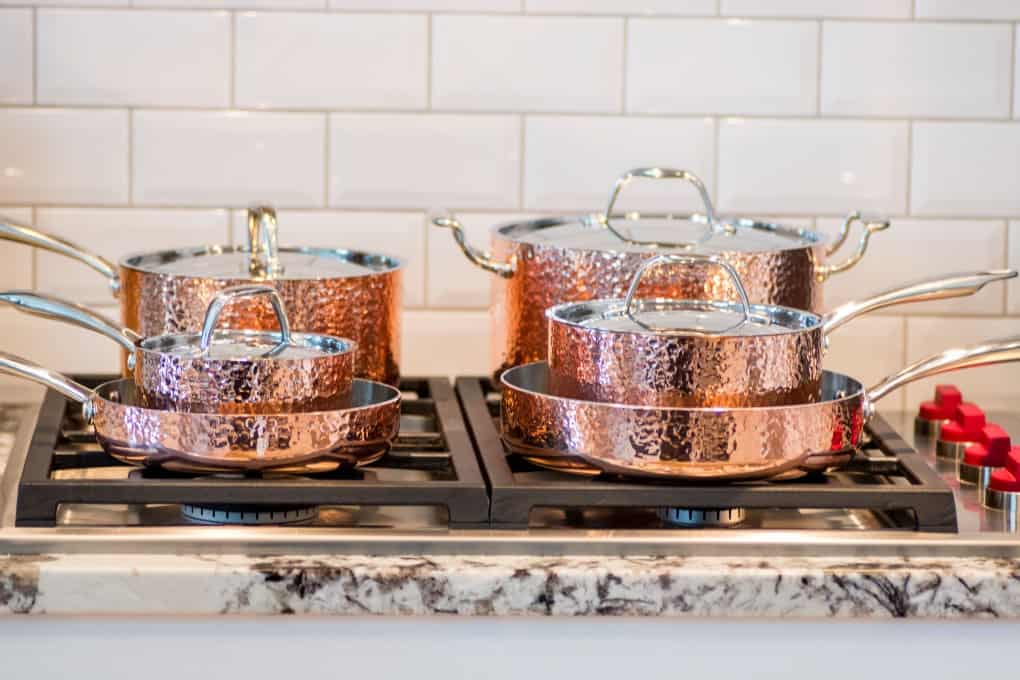 [rs_product id="195″]