How to Entertain with Cheese, Wine and Charcuterie
Disclosure: I was compensated for this post. All opinions and experiences are my own. Please enjoy wine responsibly.
How to Entertain with Cheese, Wine and Charcuterie is one of the simplest ways to make a lasting impression for a party. Plus the secret is to sourcing out great products to make your charcuterie or cheese board look amazing. Maybe even adding in a little personal touch like a red pesto spread. Also, choosing Woodbridge by Robert Mondavi Wines will have you set for the perfect food/wine pairings.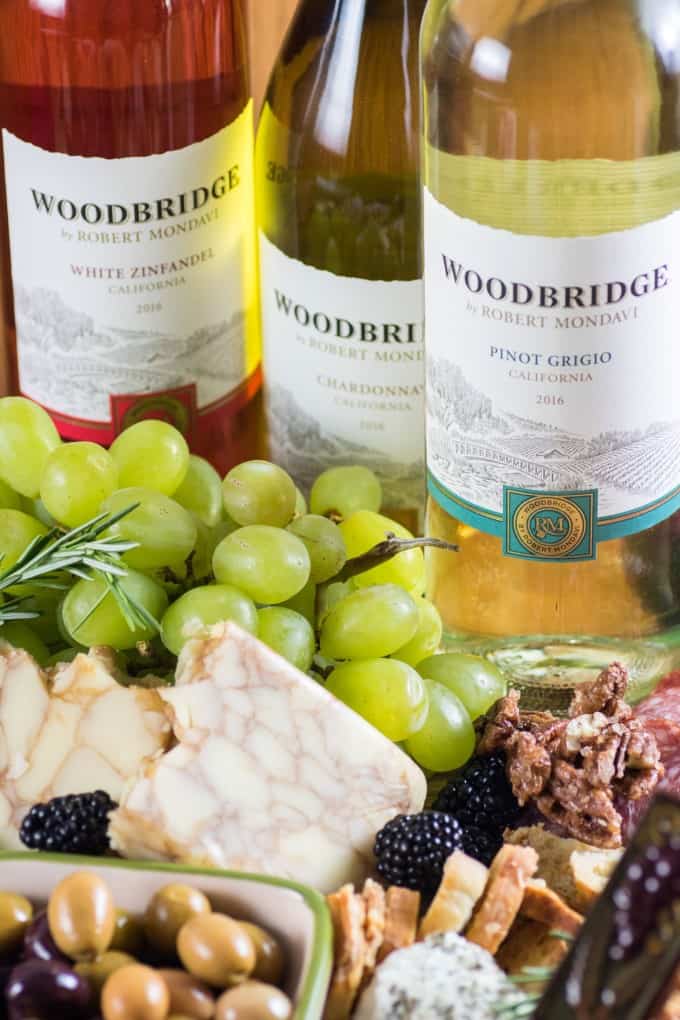 White wines from Woodbridge by Robert Mondavi Wines go gorgeously for spring/summer entertaining and choosing a Pinot Grigio with a fresh peach-citrus finish goes great with a rich brie.
While a Chardonnay, which is smooth and flavorful pairs gorgeous with a goat's cheese.
Their White Zinfandel which is a versatile wine is bright and crisp with hints of juicy red fruit and citrus, this wine pairs with a great aged cheese.
So having a nice selection of Woodbridge by Robert Mondavi Wines available will have all your guests thrilled. Try them all to find the one you like the best!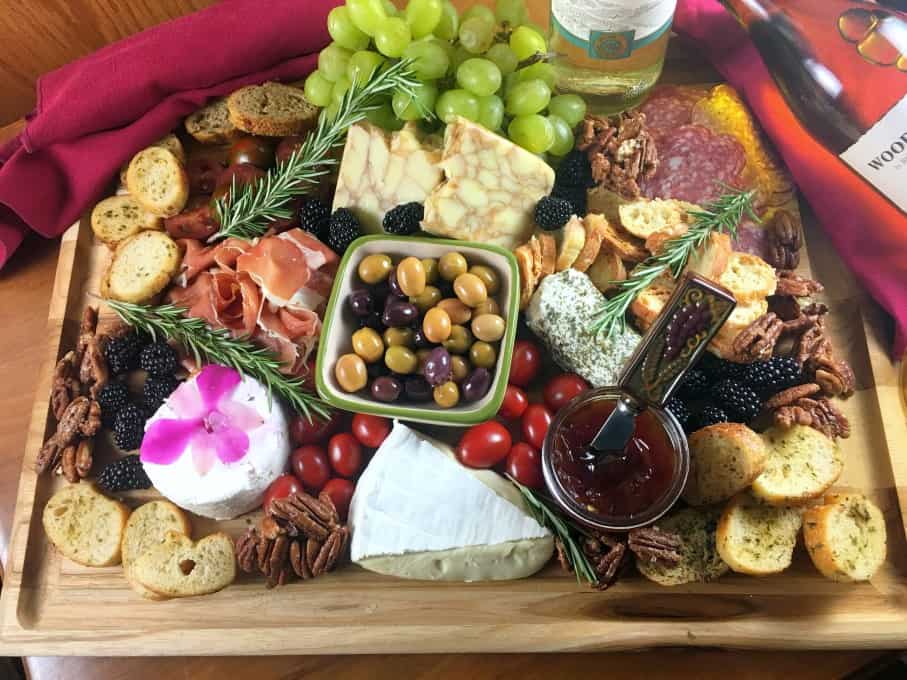 Also having a great selection of meats and cheese that pair with the different wines is a must. Another key point is to always have great fresh wonderful ingredients for your charcuterie boards.
Then adding in some wonderful delicacies like candied nuts, fresh berries, ripe tomatoes, grapes, olives, crackers, and crostinis compliments all that you are offering.
A lovely touch is jelly of some sort that pairs with the cheese! Here I have served a Habanero Apricot Jelly but if you want to add your own touch to a charcuterie board you can make an easy Wine Jelly. They really are simple and add so much to your already glamorous board.
I would suggest omitting the vanilla bean and adding in a fresh herb like a sprig of thyme or rosemary. That would make the most delightful of jellies.
Here is a fantastic 30 sec. video on The Four Cs of Wine Tasting!! Chardonnay, Cheeses, Charcuterie, and Company. That is all you need!!
You can also visit
Woodbridgewines.com
for more recipes, serving tips, and check out the wine pairing app that provides recommendations of what wine to serve with your food.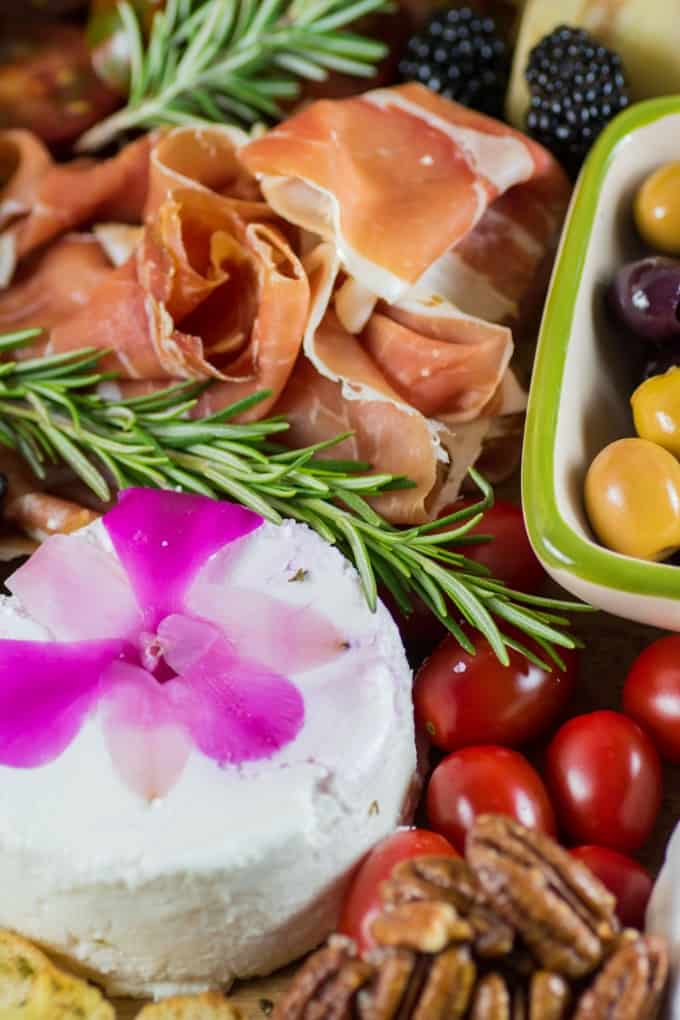 Look for some stand out a product like this stunning goat cheese with a gorgeous flower on top! I also have changed things up and am loving Serrano ham as an alternative to prosciutto.
Try a gorgeous
sangria
for your spring and summer entertaining. They are always fun and pretty to serve!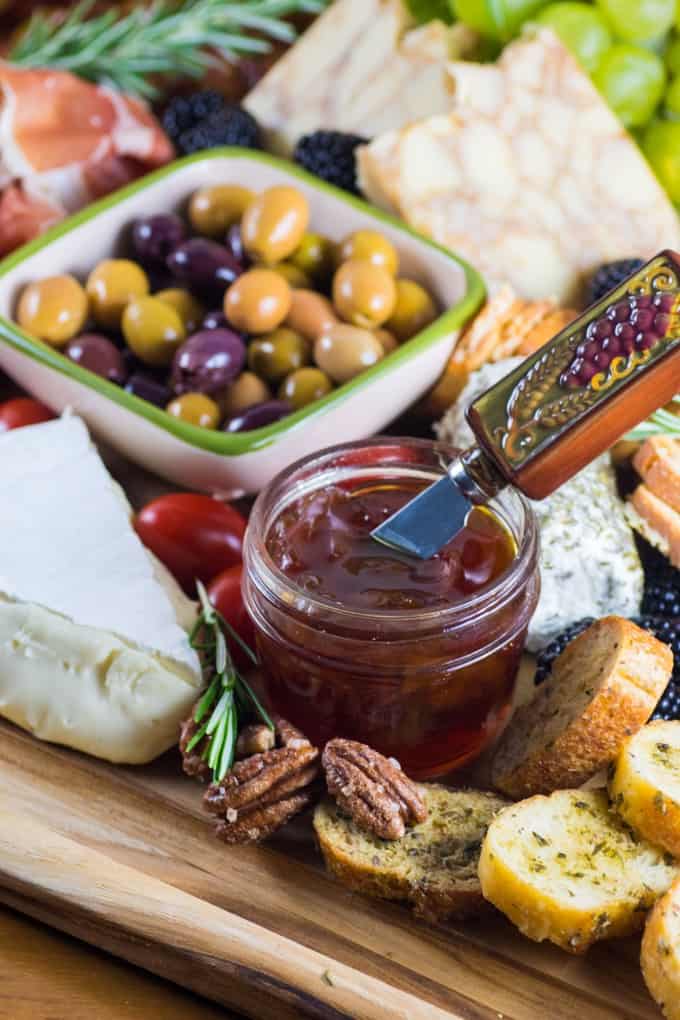 Hunt down some fantastic items for your charcuterie at your local delis and look for Woodbridge Wines by Robert Mondavi in the California section of your local liquor store.