Italian Spinach Beef Pie
This Italian Spinach Beef Pie I have been making for years and I am very excited to share this with you today!! It is like a lasagna but much easier. It is a recipe that the whole family will love and includes lots of delicious vegetables too!
I am thrilled to be showing you how to make this scrumptious pie on video too! Have a look, I am sure you will love making it as well as love eating it. 
There is lots of protein in here too with beef, chicken and cheese. A complete meal but we always have it with a nice large Italian salad.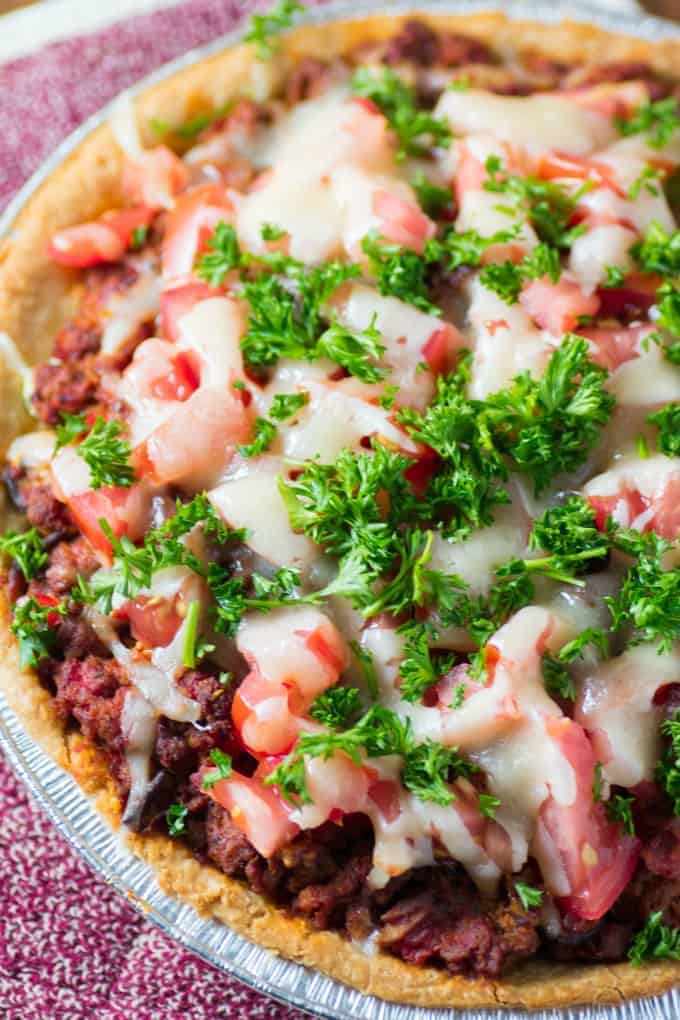 Doesn't that look amazing!! And the flavor is even better!! Easy!! Delicious!! Flavorful!!
This dish has it all!! I know you will be running out to get the ingredients today!! Don't fuss with making a crust for this, that will gobble up all your time. A store bought crust is what I have always used and it works great!!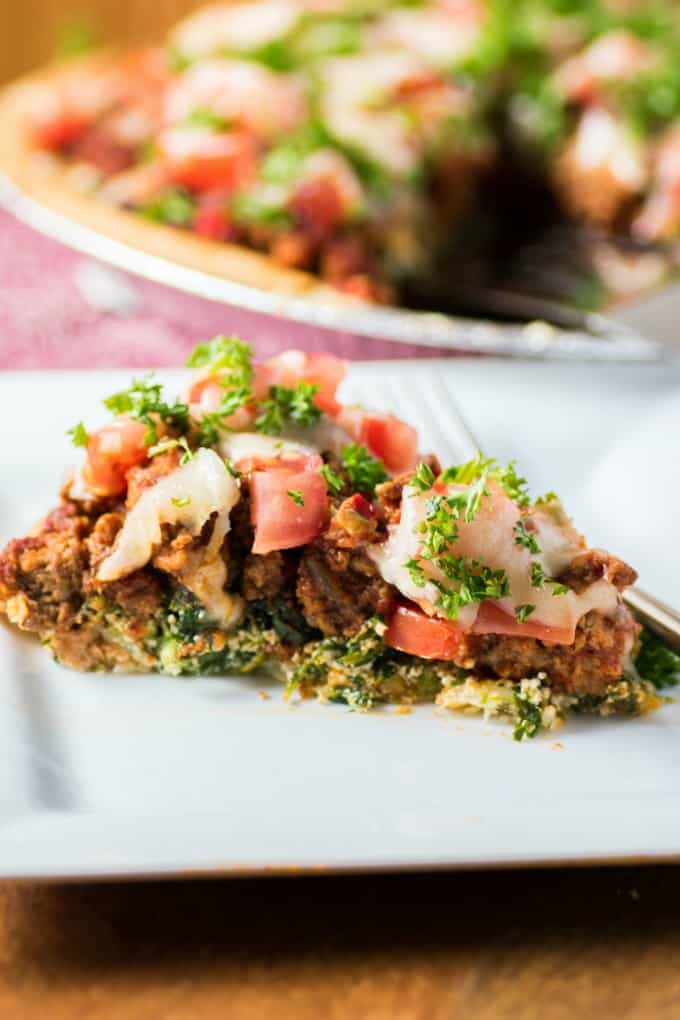 This has layers of scrumptiousness but it all comes together in one bite!! After a quick bake of the pie crust the spinach and ricotta layer is added and then followed by a simple meat sauce.
After baking again for about 40 min. the last layer of fresh tomatoes and mozzarella are added and a final 5 min. bake and it is done!!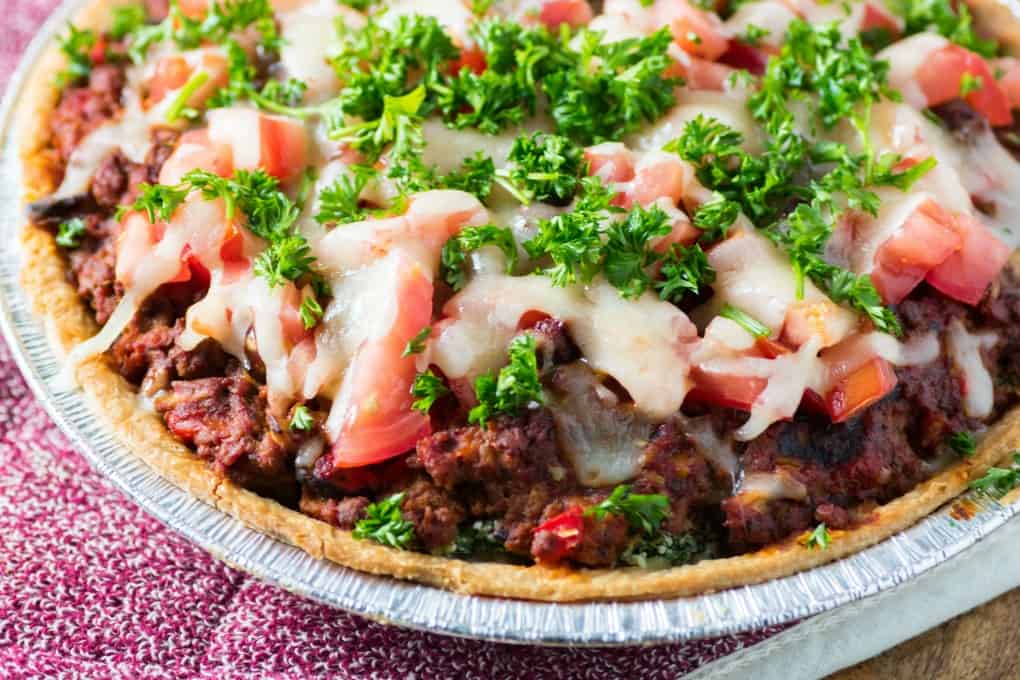 This is a great dish for the kids to get their veggies in and it is so amazing that mom and dad will love it too! This recipe is different than any other one I have come across.
A traditional Italian Pie is made with prosciutto, ham and cheese and has a creamy filling. That is usually called an Italian Easter Pie and has a top and bottom crust.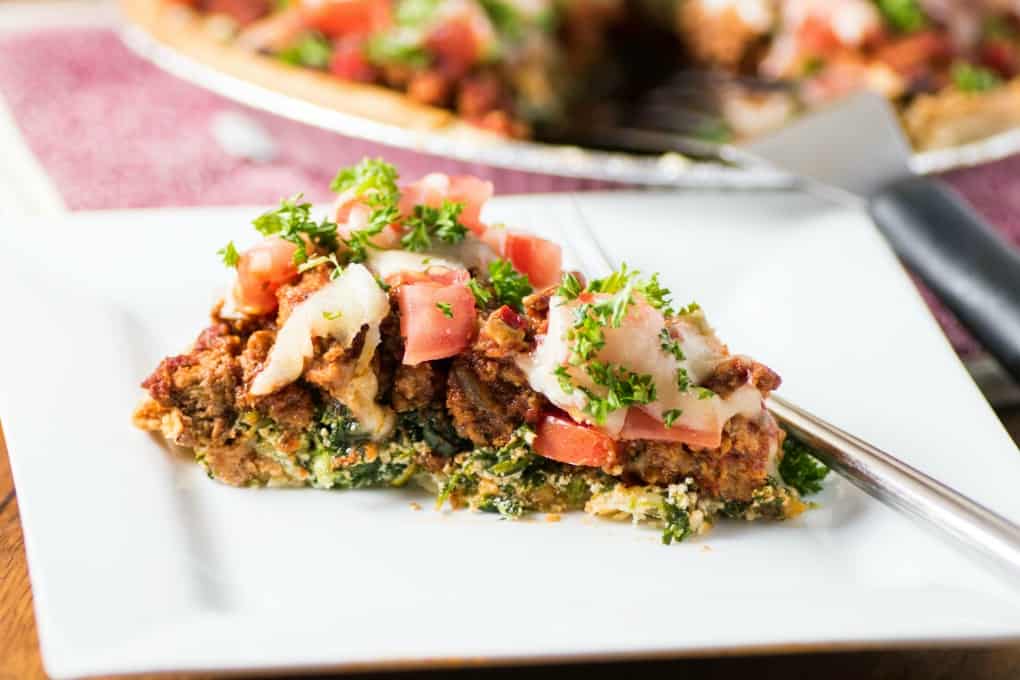 This is a hearty dish yet lighter than a lasagna without all that pasta! It is nice to make in the spring time! It has just the right spice to make it interesting but you can always adjust that if you don't like the spicy sausage in there.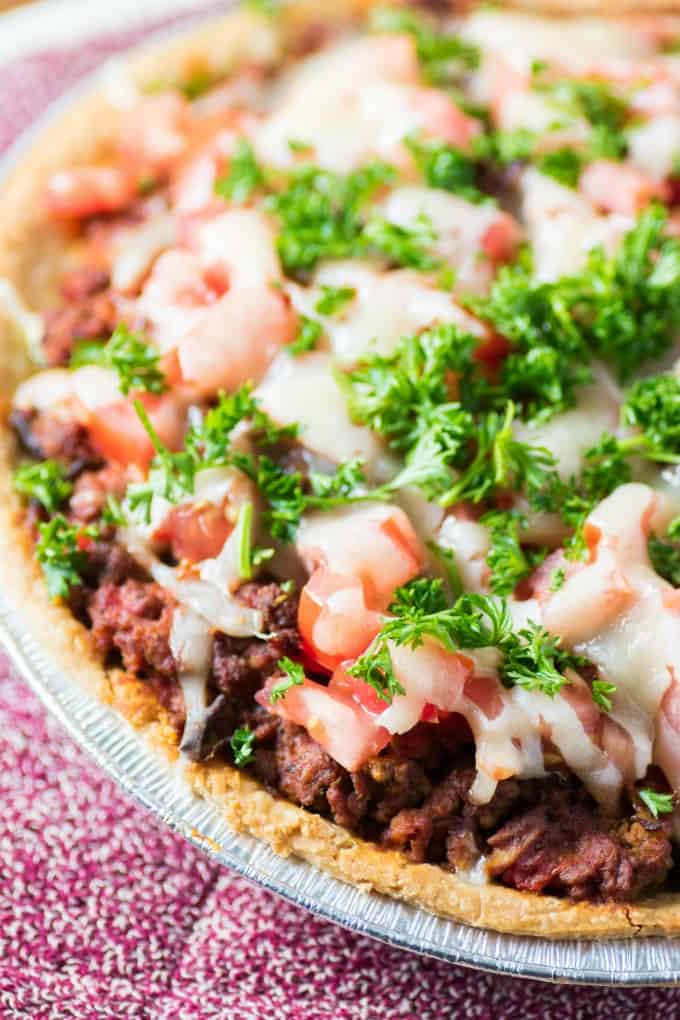 Enjoy this pie with all its wonderful ingredients!! Happy Baking!!
The Recipe
Italian Spinach Beef Pie
This Italian Spinach Beef Pie I have made for years! It is easier than a lasagna and tastes just like one!
Ingredients
1 unbaked 9" pie shell
1 Tbsp. olive oil
½ lb. extra lean beef
1 spicy chicken sausage
½ large red bell pepper, chopped
½ cup white or brown mushrooms, sliced
1 tsp. garlic, minced
½ cup tomato paste
1 cup water
1½ tsp. dried Italian seasoning
½ tsp. salt
1 - 10 oz. pkg. frozen chopped spinach, thawed and squeezed dry
⅔ cup ricotta cheese, drained if necessary
¾ cup mozzarella, grated
½ large tomato, diced
Parsley for garnish
Instructions
Preheat oven to 450F. Line pie shell with a double thickness of foil. Bake for 8 min. remove foil and bake for 4 min. more or until set and dry and golden brown. Set aside. Reduce heat to 350F.
In a large skillet add the olive oil and heat over medium high heat. Then add the beef, sausage meat from the casing, red pepper, mushrooms and garlic. Cook until meat is browned and vegetables are tender.
Add in the tomato paste making room in the center and let cook for 1-2 min. Then add in the water and stir. Add in the Italian seasoning and salt. Heat to boiling and then reduce to simmer and cover and cook for 10 min. The sauce should be nice and thick.
While the sauce is cooking, add the spinach, ricotta and a ¼ cup of mozzarella to a small bowl and mix well. Spoon this filling into the bottom of the pie shell. Top with the meat sauce.
Cover the edges with strips of foil that you previously used and bake at 350F. for 40 min. Remove foil and top with tomatoes and ½ cup mozzarella. Bake for 2-3 min. or until cheese is melted.
Let stand for 10 min. Garnish with parsley and serve.