I love making potato salad for the summer months, it goes great with so many other dishes and entrees. I had a gorgeous bunch of green beans in the fridge, another summer favorite when they are fresh and delicious from the farmers market or grocery store. This is when I thought of doing a Little Potato Green Bean Salad. So easy and so scrumptious with little Creamer potatoes from The Little Potato Company. Then I jazzed it up with stunning purple chive flowers from the garden. They are something that grows so easily here and I love using chives instead of green onions throughout the summer months also. Their pretty purple flowers add so much to a dish and it couldn't be simpler to add colour, texture and flavor.
The Little Potato Company is celebrating their 20th anniversary this year, WOW, it is a commemorative year for sure!! Come and have a read and meet Angela Santiago of The Little Potato Company and see what the last 20 years has meant to her!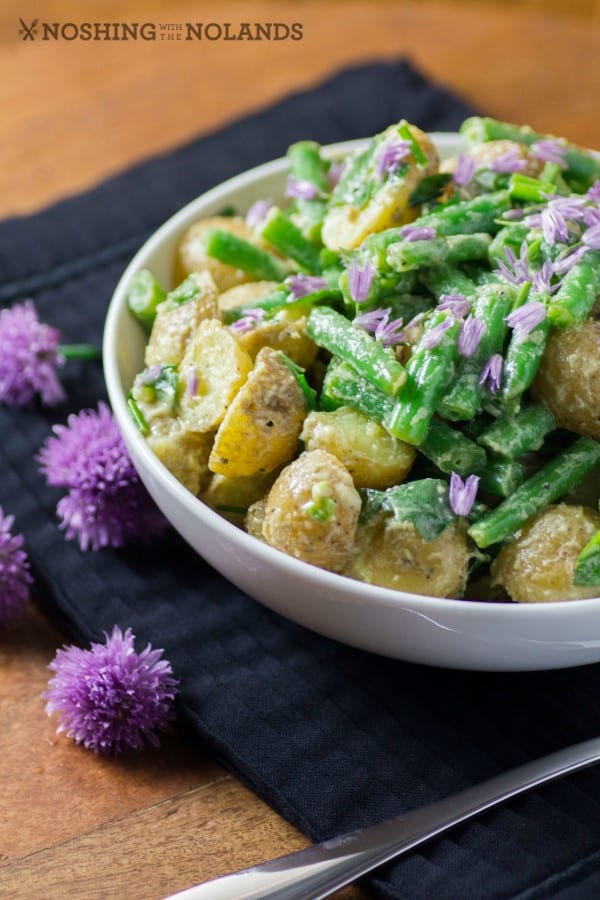 This recipe doesn't have your typical mayonnaise dressing but a perkier one using olive oil, mustard and lemon juice. Then to boost it up even more in flavor I added basil, chopped chives and the flowers.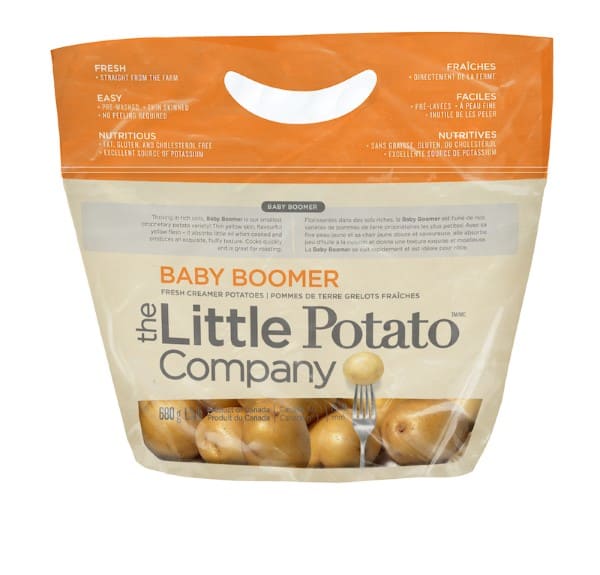 I used Baby Boomers for this dish, they are the littlest of the little potato family. They have a yellow skin and a light yellow flesh also. The flavor of these little Netherland potatoes is really buttery and perfect for so many dishes. A great potato salad "potato" for sure!!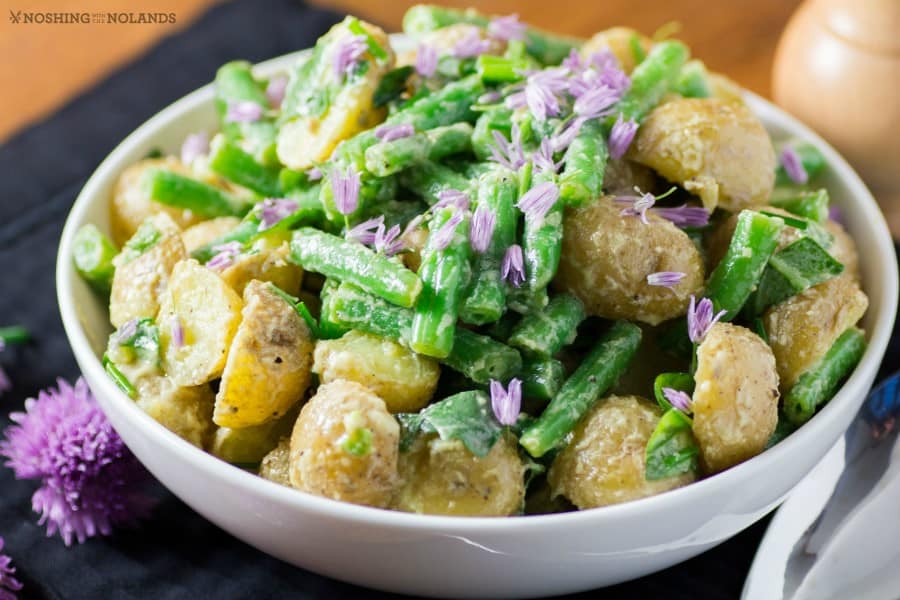 Little potatoes are full of nutrients and have a great buttery taste on their own. They are versatile and so easy to use as they come pre-washed, no scrubbing required. Also no peeling required, they are ready to roll when you are. Come and enjoy this salad, the recipe is simple, the ingredients are simple, but the taste is nothing but extraordinary!! ENJOY!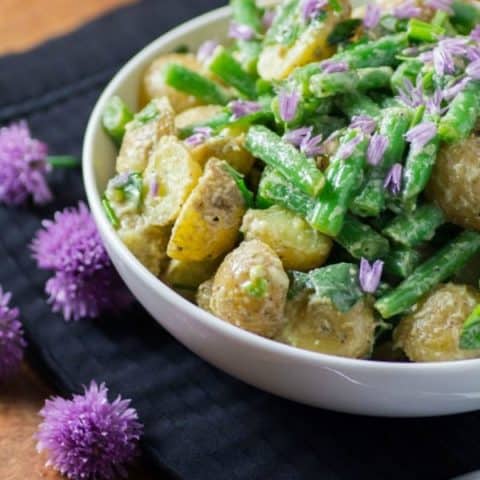 Little Potato Green Bean Salad
Yield: 4 servings
Prep Time: 10 minutes
Cook Time: 18 minutes
Total Time: 28 minutes
This Little Potato Green Bean Salad is easy to make and can be enjoyed with many BBQ meats and other veggie dishes all summer long!!
Ingredients
1 1/2 lbs. Little Potato Company Baby Boomers
8 oz. green bean, snipped of ends and cut to 1 1/2" lengths
1/4 cup olive oil
1 Tbsp. lemon juice
1 Tbsp. Dijon mustard
Kosher salt and freshly ground pepper
1 Tbsp. fresh basil, chopped
1 Tbsp. fresh chives, chopped
Chive flowers for garnish, optional
Instructions
Simmer potatoes for about 15 min. in salted water. Remove the potatoes. Drain some of the water off then quickly simmer the green beans in the same water until barely tender, about 2-3 min. Immerse the beans in an ice bath until cool and drain.
Cut the potatoes in half and add them to a bowl with the green beans. Whisk together the olive oil, lemon juice, mustard, salt and pepper. Toss with the potatoes and green beans. Add in the basil and chives and toss gently again. Let cool in the fridge and to let the flavors meld. Garish with chive flowers and serve.