The sun is shining bright today and what better way to celebrate the sun than with a gorgeous iced tea, a Mandarin Chai Iced Tea with Truvia!! I love iced teas and drink them all summer long. With a stronger tea like a chai, I like to take the edge off with a little sweetener but not having to add a bunch of calories. Truvia is a great choice for this.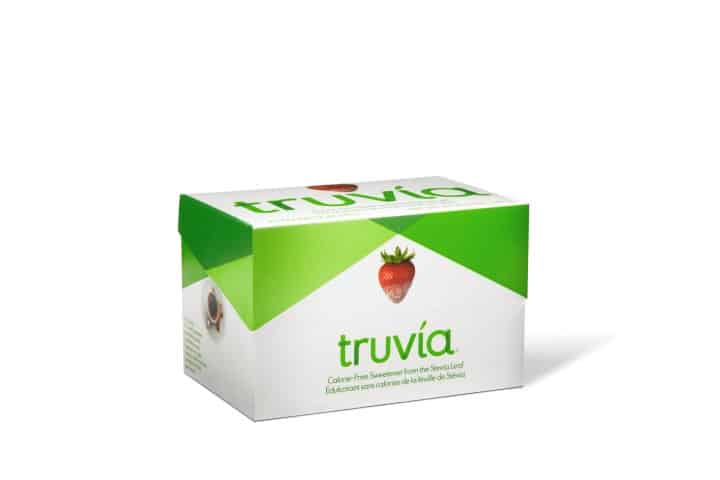 There are a lot of sweeteners on the market now. Is this good? You bet!!! For the consumer there is nothing better than choices, plus it keeps prices down. Sweeteners can totally replace sugar and this is a great alternative for diabetics and people watching their calorie intake.
Truvia is a calorie-free sweetener from the Stevia Leaf. This is a plant that originates from South America, a natural sweetener with no caloric intake. Pretty much a miracle plant??? I am slowly introducing Stevia into my recipes, seeing where the best fit for it is. It does have a slightly different taste than sugar but in most recipes you would never know. Certainly in something like an iced tea I prefer it. So today I give you a gorgeous and super easy iced tea that you can have made in a matter of minutes. The longest time will be to boil the kettle. ENJOY!!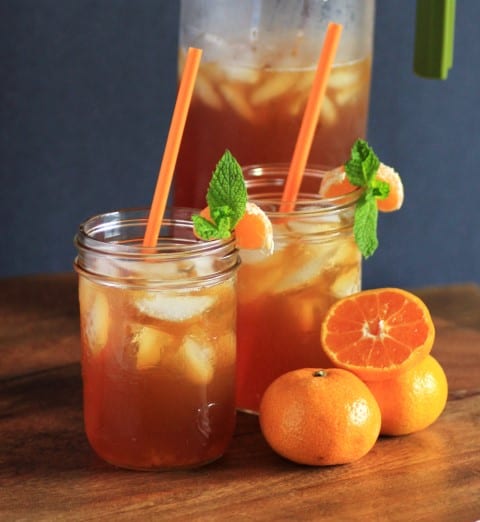 Mandarin Chai Iced Tea with Truvia
A refreshing tasting summer iced tea!!
Ingredients
½ cup fresh mandarin juice
8 tsp. Epicure Decaf Loose leaf Chai tea, brewed in 3½ cups boiling water
2-3 packages Truvia sweetner
Pitcher of ice
Mandarin segments
Mint leaf
Instructions
Brew your tea to desired strength and dissolve Truvia in the hot tea. Pour the hot tea into the pitcher of ice. Add the mandarin juice, top up with more water to desired strength. Stir and serve with a segment of mandarin and a mint sprig.
Add a splash of vodka to make this a great cocktail!!
Come and try the whole family of Truvia products.