When January hits I want to make muffins. Muffins with fruit, Blueberry Muffins!! So for Mouth Watering Mondays – Blueberry Muffins are up today. Makes me think of summer. We actually have a large container of blueberries from the end of the season in the freezer just waiting to go into a recipe like this. Blueberries that burst with flavor. They have to be one of my favorites!!
Amber's favorite muffin is blueberry, so I have made these for her lots. To bring out the flavor of the blueberry even more I add in lemon. I love that pairing very much. Makes them fresher tasting too!
I have added in some whole wheat flour to this recipe and lots of buttermilk but they still do get their richness from butter. You can't escape it if you want a really good, cakey, rich muffin. They need nothing but to be slightly warmed up or just grabbed and go. Crack one open and devour. They are perfect for the lunchbox, for breakfast or a snack.
Mouth Watering Mondays – Blueberry Muffins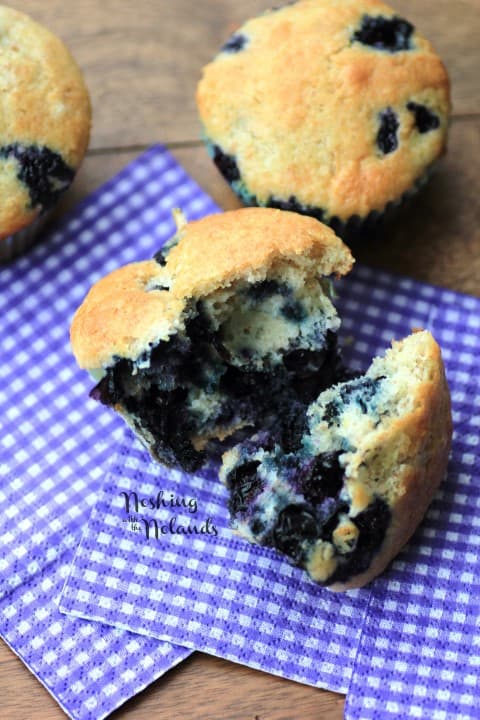 Click HERE for the recipe! Enjoy a Blueberry Muffin today!!