Maple Syrup Pecan Coffeecake
Today I bring you another Mouth Water Mondays, they seem to come so quickly as the weekend always zooms by!! Another Monday as we creep further into August too. It is going to be hot here this week and really feeling like summer. I just hope we get a little rain for some relief!! Back to school is just around the corner but I don't want to think of that yet. Kids arrive soon to stay with us, so we will be revving up for fun, fun, fun!! This is the part of summer that I have really looked forward to!! Today we are looking back into last year's files at this gorgeous maple syrup pecan coffeecake.
I remember this delicious maple syrup pecan coffeecake from last year as being a great success, something I would like to make again. It would be perfect for refreshments at the church!! I love the flavor of pure maple syrup, none of that fake stuff reaches these lips!! Adding pecans, which I have to say is my favorite nut just ups it so much for me. I love when nuts are baked into a dessert, when they have that delicious roasted flavor!! For me, that adds just so much more.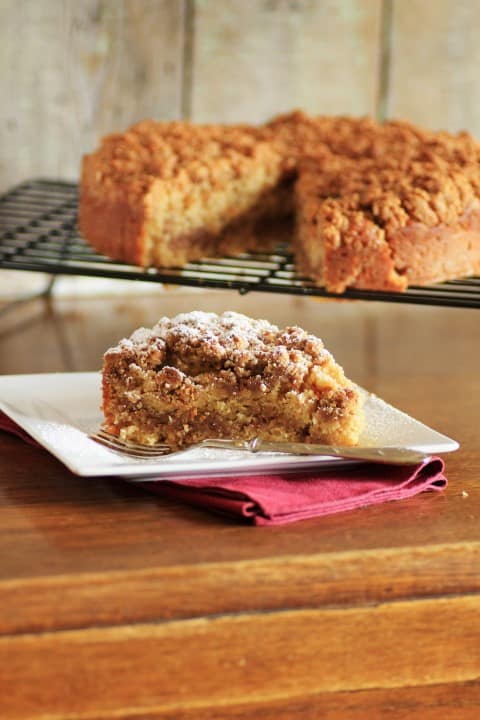 The cake is rustic, moist and scrumptious!! Try it out for yourself!! You can get the recipe HERE!!