MWM – Best Peanut Butter Chocolate Cake
I love a yummy cake, not just an ordinary store-bought cake but one that is over the top like this MWM – Best Peanut Butter Chocolate Cake. So I pulled this out of the vault for you from last year at this time, to share with you again on Mouth Watering Mondays.
This cake has lots going on but it very easy to make. If you are peanut butter and chocolate lover this cake is for you!! The topping is whipped dessert topping, Reese's Peanut Butter Spread, peanuts, and Reese's minis. Super simple and yet divinely delicious!! Everyone will be loving you for this cake!!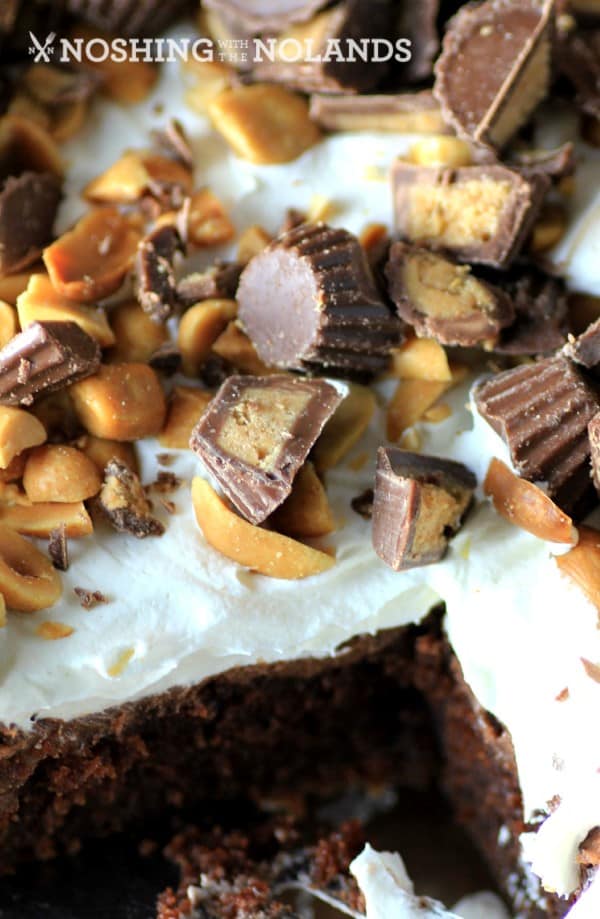 This is a poke cake so the flavors are through the cake, not just on top. Reese's Peanut Butter Spread is warmed after the cake is poked and then the spread can ooze down right in!! The cake is moist to start with and then has a gorgeous layer of peanut butter spread added.
This cake would be great for any occasion from a birthday celebration to sharing over the holidays. It will have everyone asking for seconds!!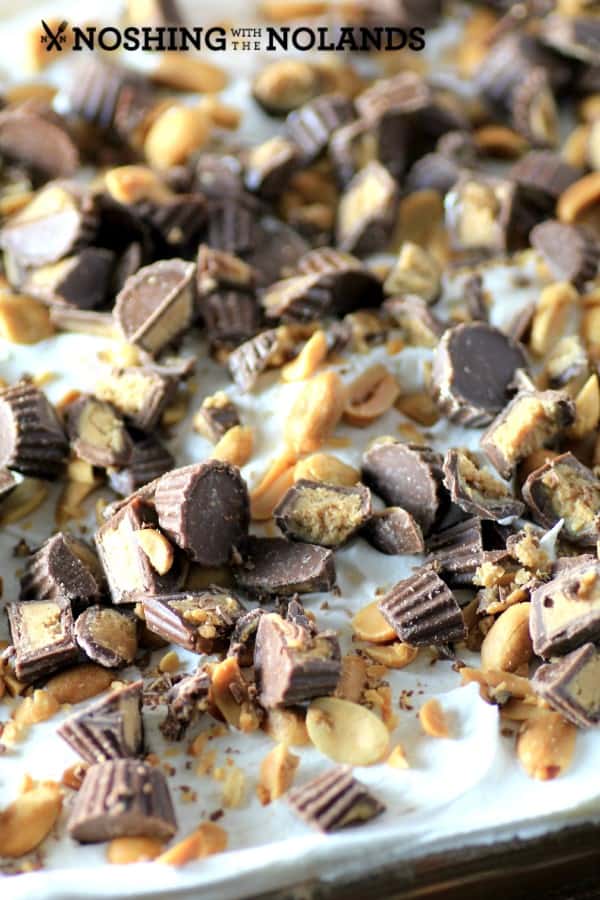 Creamy, dreamy, crunchy, nutty, and chocolatey, yup it is all here!! It is made in a 9×13″ pan so this couldn't be easier. A child would so enjoy making this with his/her mom or dad or older sibling. Come over to the original post for more information and the RECIPE!!