MWM Potato Scones
It is Monday again and I have for you MWM Potato Scones. These are near and dear to my heart as my grandmother always made them for me when I was coming home from school. They are great for a St. Patrick's Day treat and making them once you will want them again and again!!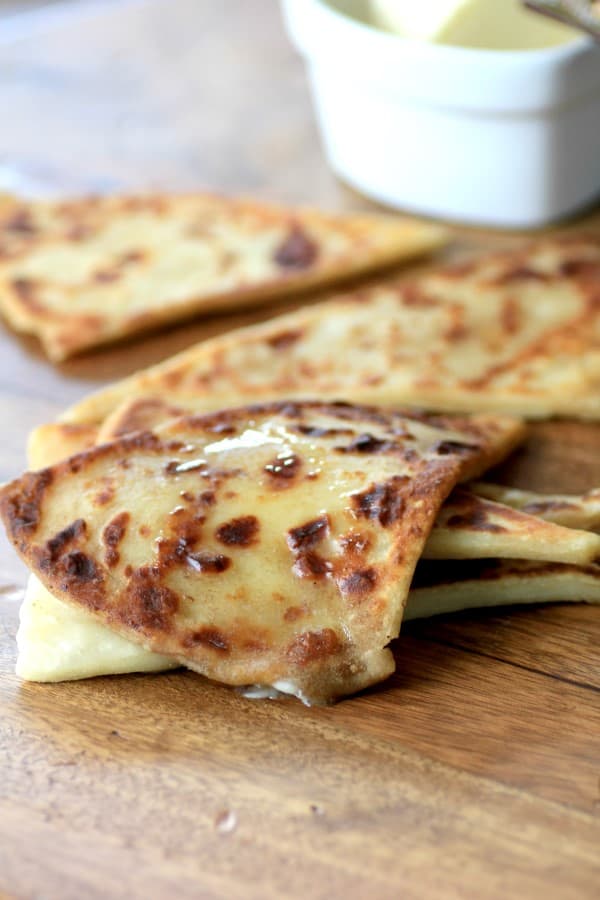 I can still remember so vividly coming in the house after school and smelling the gorgeous potato scones wafting through the air. She would have it timed perfectly for when I arrived home. I would run into the kitchen and she would be lifting these out of her cast iron pan and onto a plate for me, butter at hand for smoothing on and melting. I would gobble them down and she always made extras as they were so good cold too!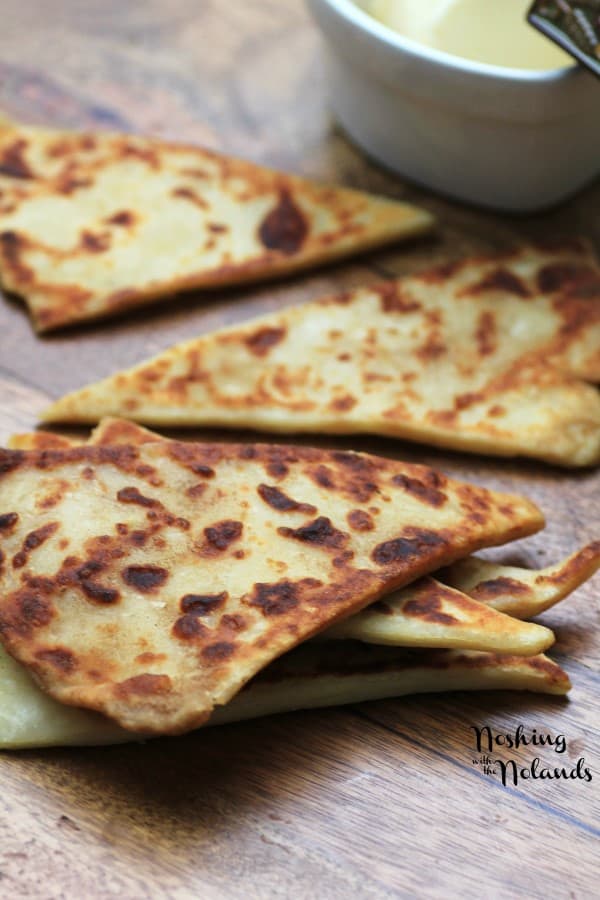 Just make some extra mashed potatoes when you make them and leave them overnight, the next day they are perfect for scones, ENJOY!!
MWM Potato Scones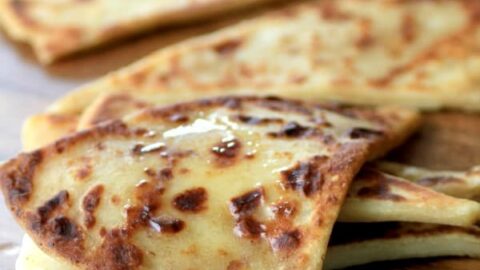 A warm fresh potato scones right from the pan couldnt' be more comforting. Try these for St. Patricks' day or anyday!
Ingredients
8 oz. mashed potatoes, cold from the night before
1 cup flour
1/4 tsp. salt
1/4 tsp. baking powder
1 Tbsp. cold butter and more for frying
1 1/2 – 2 Tbsp. milk
Instructions
Sift together dry ingredients and rub cold butter into the flour with your fingers until it resembles a coarse meal. Add the mashed potatoes and mix with a fork. Make a well in the center and pour in milk. Incorporate the flour into the milk until you can form a ball adding additional milk if needed.
On a floured surface turn out dough and knead until you have a smooth dough. Roll out into a circle about 1/4 inch thick. Cut into triangles. Heat a cast iron pan with a dab of melted butter over medium heat. Careful not to burn the butter. Fry the scones about 3 min. a side until golden brown. Serve hot with a dab of butter.