New Fall and Winter Cocktails at The Keg
Ken and myself were graciously invited down to sample some of the New Fall and Winter Cocktails at The Keg. We jumped at the chance to indulge in all of these wonderful cocktails. Here is a low down on what is new and happening at The Keg.
I love a great cocktail to start off an evening. It is the perfect way to sit down relax and start the conversation and when the cocktails are as pretty as these ones you feel special enjoying them.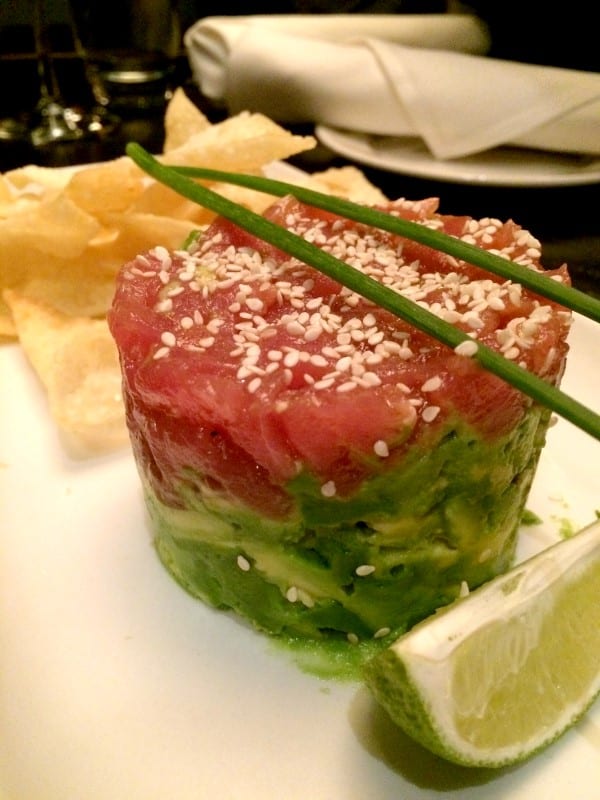 Before the cocktails started coming out we needed some sustenance and look at what they brought us. One of my favorites at The Keg is this Tuna-Tartar, it is sesame-soy seasoned Ahi served on fresh avocado. A big appetizer for one but perfect for sharing!! Ken and I so enjoyed it!! Perfectly balanced flavor with wonderfully crisp Asian chips.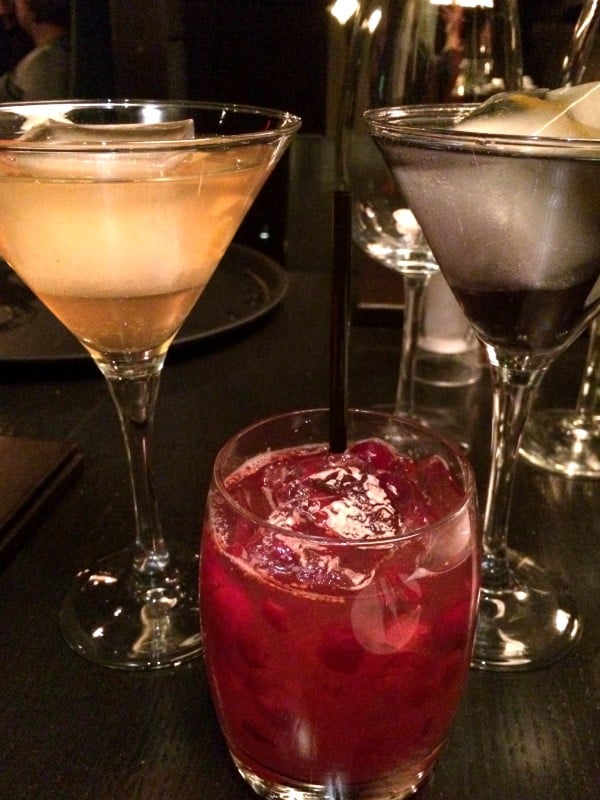 Then the cocktails started flowing and hopefully my memory serves me well in introducing each one of the 12 to you!! They have 10 brand new cocktails and 2 Classics that they entertained us with!! Let's GO!!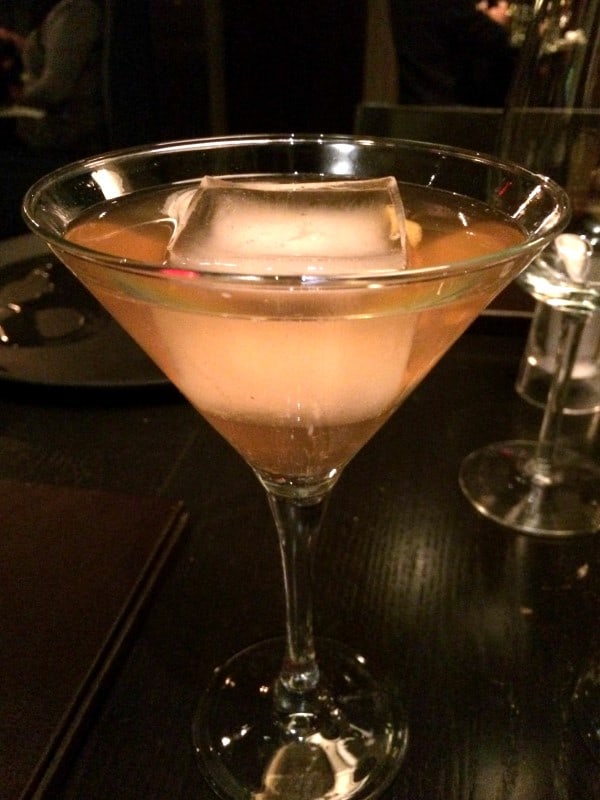 First out of the blocks for the martinis is this gorgeous Bourbon Maple, it has the sweetness from maple syrup and the right tartness from lemon and cranberry and of course has Woodford Reserve bourbon. I am not sure if bourbon has made a comeback or just maybe a bit more in the forefront because it is pairs so lovely in many, many cocktails.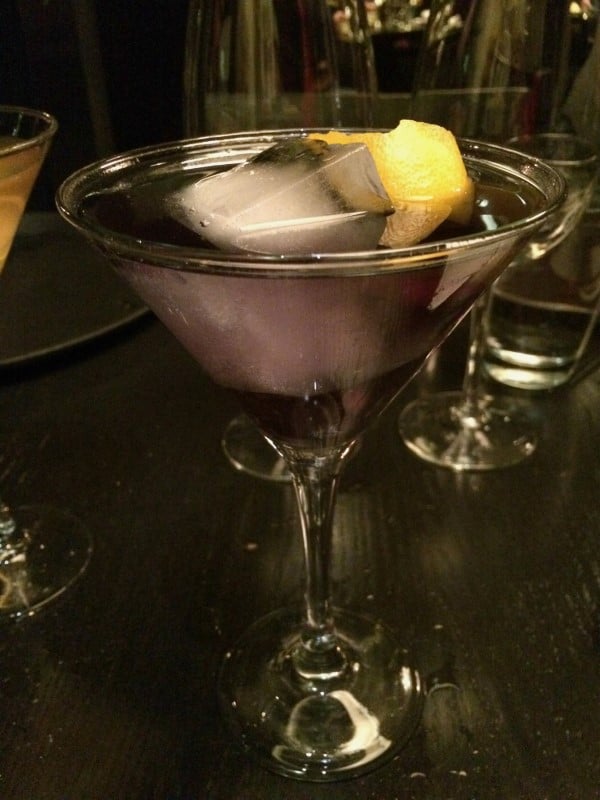 Next is the ultra sexy Cranberry Twist, this is a gin based martini but gets it sultry colour from blue curacao and cranberry juice. This goes down like a dream, very smooth and playful. Martinis are classic and sophisticated and pair gorgeously with many Keg appetizers!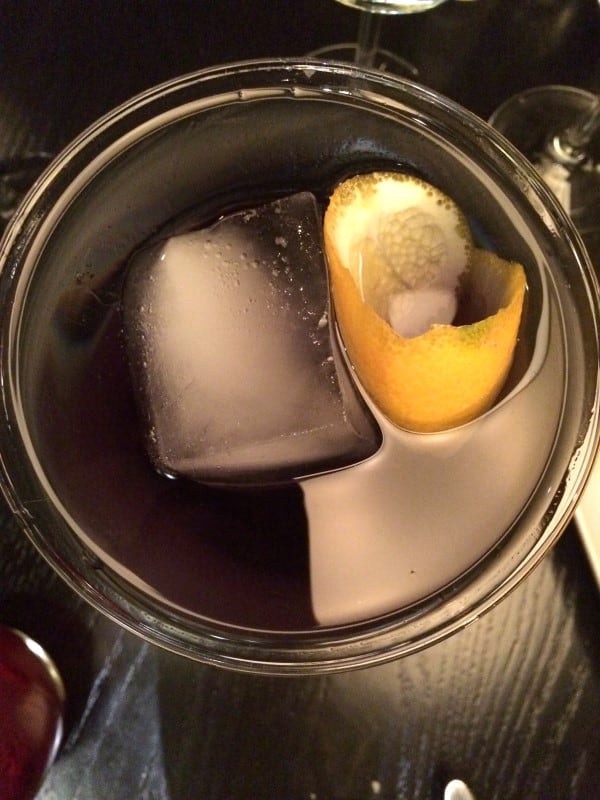 Love the top shot of this martini showing off those extra large ice cubes which melt slower and don't water down your gorgeous cocktail.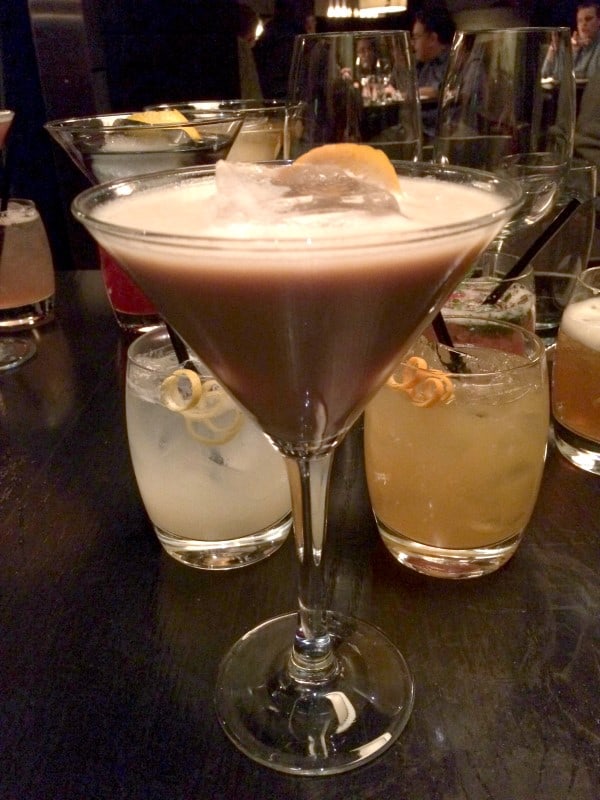 The Cafe Amarula would make a great dessert martini with the magnificent flavor of Amarula, Kahlua and chilled coffee!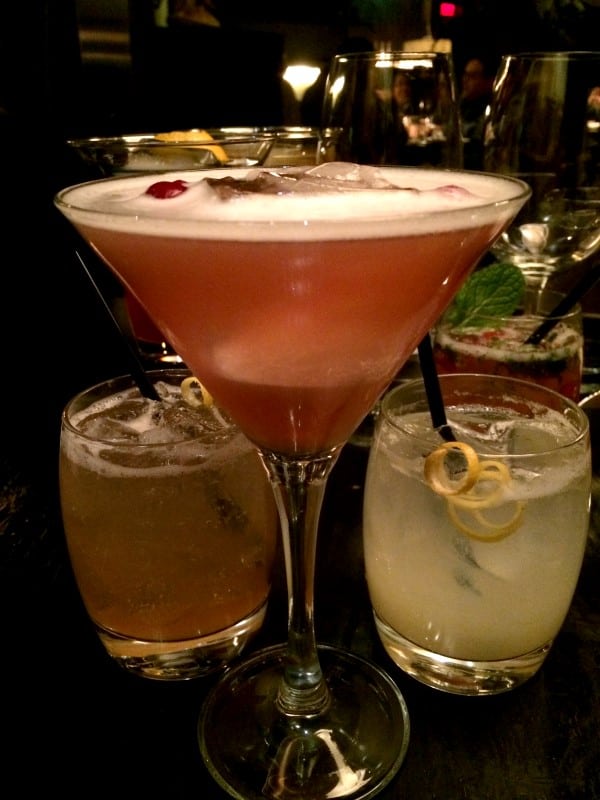 This festive Cranberry Twist is the final in The Keg's new martinis and is perfectly balanced and lovely with Beefeater 24 gin, raspberry liqueur, blue curacoa and cranberry juice.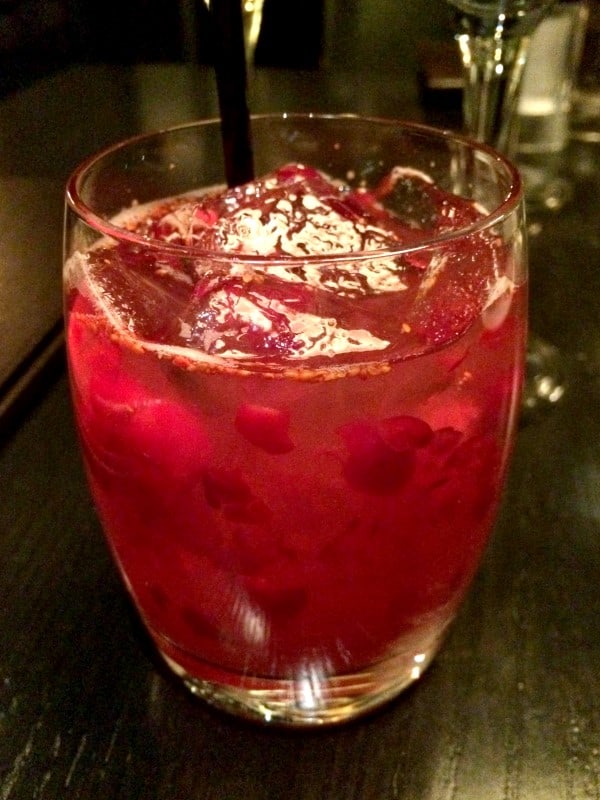 Now for fun, on-trend cocktails that are full of excitement for a night out. This holiday Cranberry Smash was one I just couldn't stop sipping on. I loved the muddle of fresh cranberries with Woodford Reserve bourbon, Chambord, Jagermeister, cranberry juice, simple syrup and fresh lemon juice. Bourbon is hot right now and divine in this cocktail!!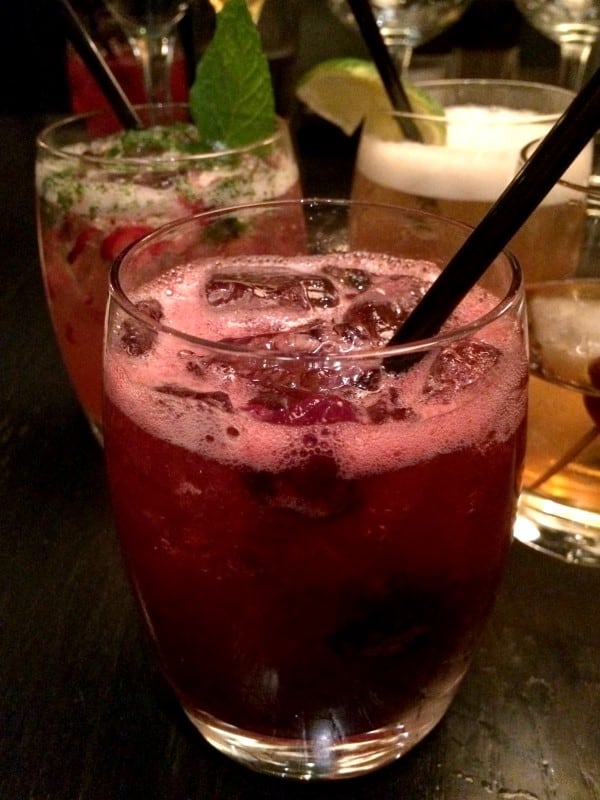 This cocktail takes us away from the gin and bourbon and places us south bound with tequila. The Blackberry Mule also has Cassis, margarita mix, blackberries and is topped off with another popular choice ginger beer!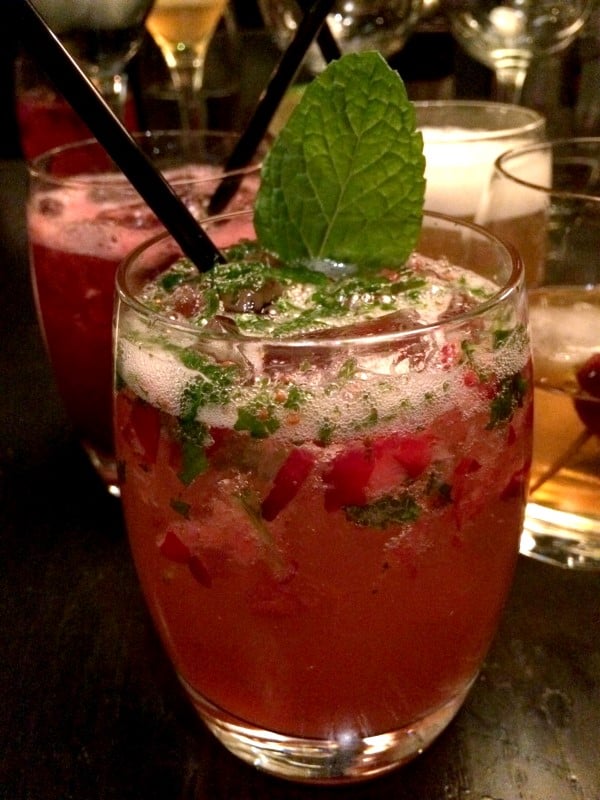 Red and green come together for the holidays in this Cranberry Mojito. Havana Club 3 Year Old rum is combined with fresh lemon and lime juice, soda, muddled mint, cranberries and sugar. It is like Cuba meets Santa in New York, fun, lively and wonderful!!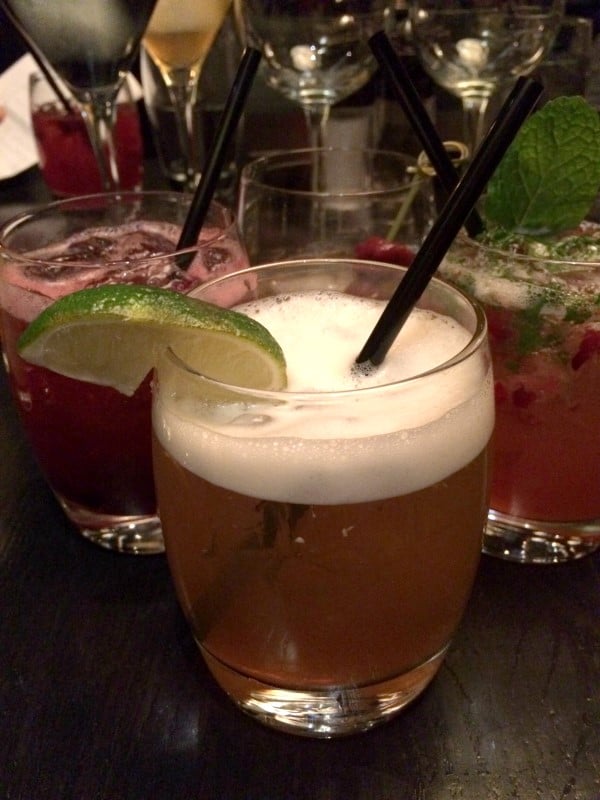 This Ginger Dark and Stormy was Ken's favorite but it was high up there for me too. Gosling's Black Seal rum, ginger syrup and fresh lime juice, simple syrup and a splash of ginger ale, make a very appealing sipper that both men and women would enjoy equally.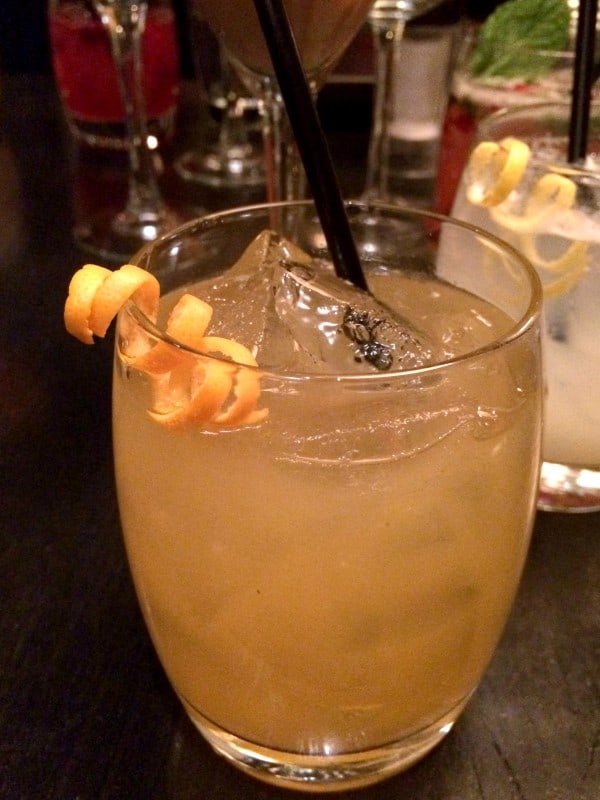 The Apricot Whiskey Sour is a new twist to a classic cocktail with J.P. Wiser's Deluxe whisky, apricot brandy, fresh lemon juice, apricot nectar and a splash of ginger ale. It is refreshing and delicious with the lovely apricot nectar.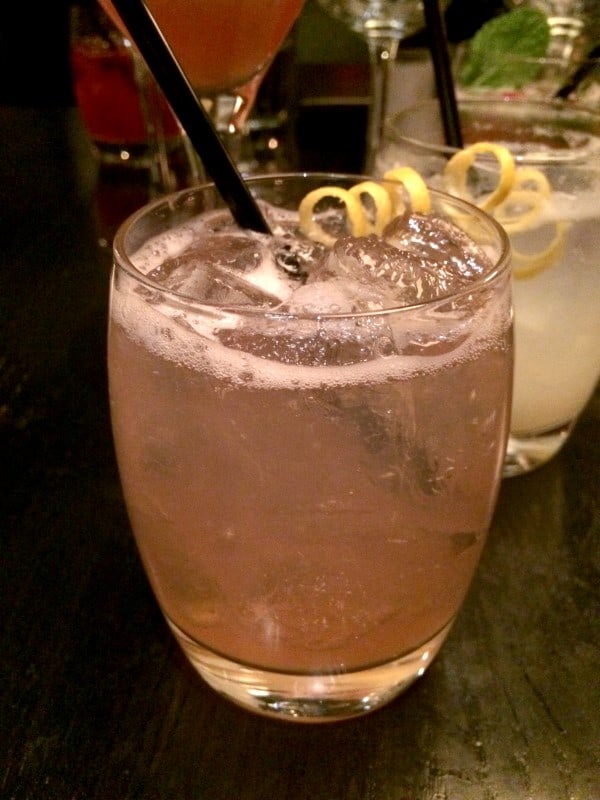 Lastly in the long line up of new cocktails is this Pomegranate Royale. Absolut vodka, Pama pomegranate liqueur, honey syrup and fresh lemon juice topped with Freixenet sparkling wine. This drink is light and bubbly from the sparkling wine, perfect for cheering with your friends while at The Keg!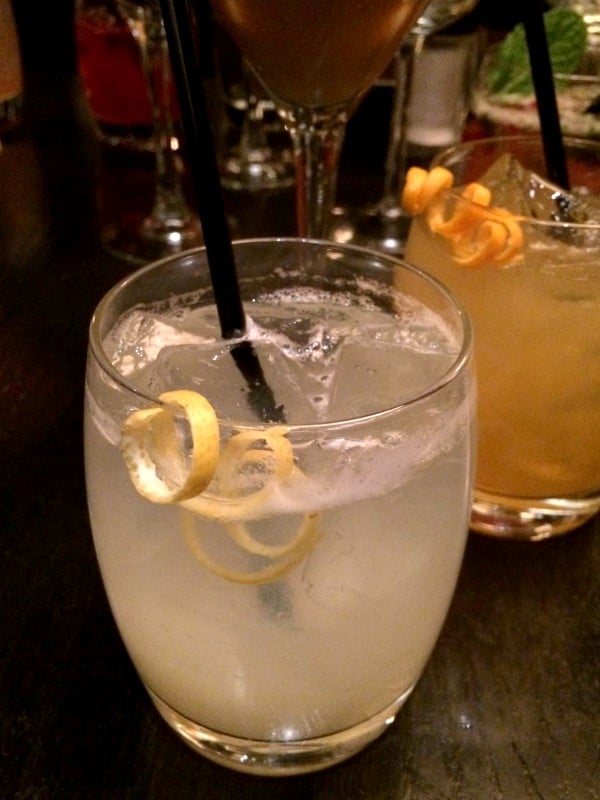 If you are wanting something thirst quenching, the classic Gin Fizz will fit the bill perfectly. Beefeater 24 gin, simple syrup, egg white, fresh lemon juice 7.5 11.5 and a splash of soda. I loved the freshness of this libation and it is perfect at anytime of the year!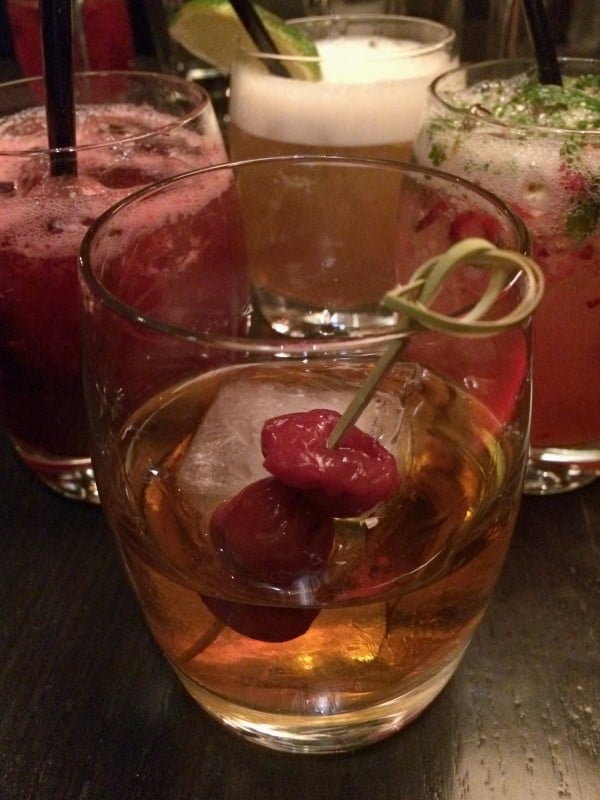 Here is another stand out for me, Honey Vanilla Manhattan. Again a very sexy cocktail with is roots deeply embedded in tradition but made fresh for today with wonderfully boozy drunken Bing cherries. This is one from the Keg's Classics and is a combination of Jack Daniel's whisky, Jack Daniel's Tennessee 12 Honey liqueur, red and white vermouth, and Galliano.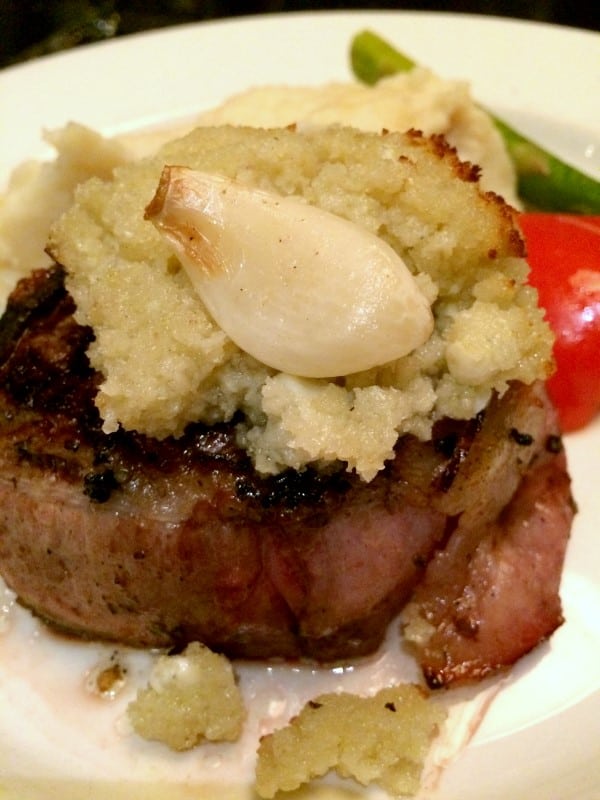 After all of the wonderful cocktails and I have to say we didn't drink them all and only sipped! We were treated to a gorgeous steak dinner. I choose their Bleu Cheese Filet, which I had never had before and WOW, it was out of this world. I have no idea how they did the topping and I think it is a trade secret. They do say "Our filet mignon wrapped in applewood smoked bacon, covered with a Bleu cheese crust, and finished with roasted garlic cloves." It is mouth watering to say the least, truly memorable and very delicious!!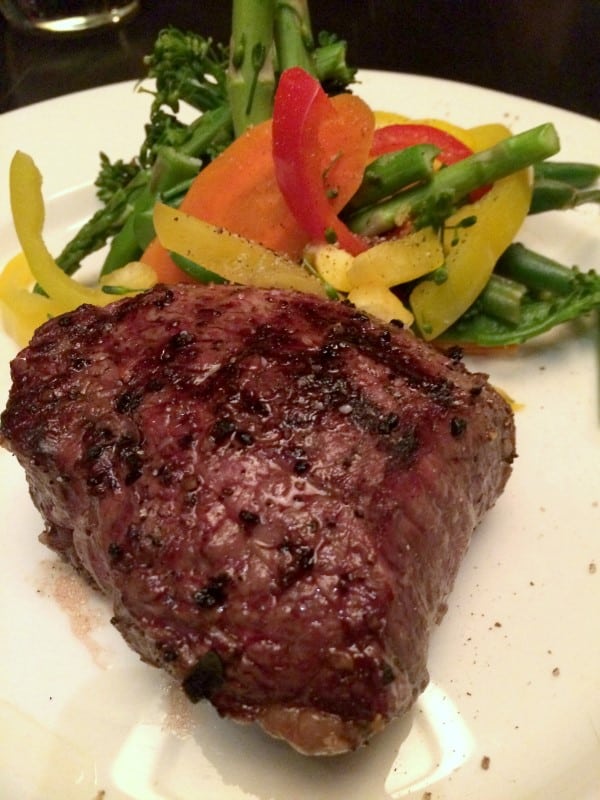 Ken had the New York Strip, 8 oz. and as all of The Keg's steaks it was cooked to perfection. He had a good healthy serving of wonderful veggies to accompany his steak.
Make your way down to The Keg, enjoy some cocktails and appetizers and a wonderful meal over the holidays. You wil be so happy you did!!