Today we have for you Bobbi from Bobbi's Kozy Kitchen. Bobbi and I have known each other for a while now and I so enjoy chatting on FB with her about life and work. I am so thrilled she brought you this yummy looking potato hash. I think I will have to give this a go while I am on vacation. This Potato Hash with Spinach and Roased Red Peppers would be a great way to start a vacation day!! Nice and filling and it will keep you going a long time.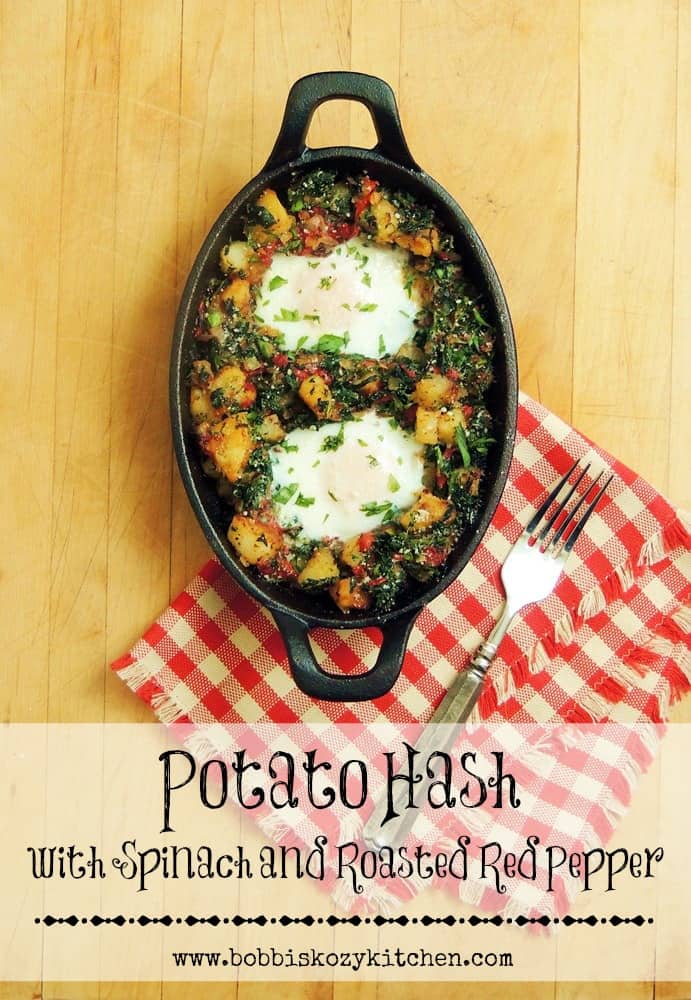 Howdy gang! I am Bobbi, from Bobbi's Kozy Kitchen, here to help Tara out while she is on vacation in sunny San Diego. I have to admit, I am feeling major pangs of jealousy though because San Diego is my hometown, and I haven't been back in years. Tara my friend, stick your toes in the sand and think of me, and I will suck it up and do what I do best, which is food!
With the holidays behind us now, I have moved my focus from cookies, fudge, and decadent side dishes, on to trying to eat a few things that might actually be good for me. Currently my jeans and I are not on speaking terms, so I obviously need to do something soon to remedy that. Either that or stay BFFs with my yoga pants and tell my jeans to kiss off. I have opted for the former. I mean it really is a bit chilly here in the Pacific Northwest. I am sorry yoga pants, but you just don't do much to keep my rear warm when that winter wind hits it!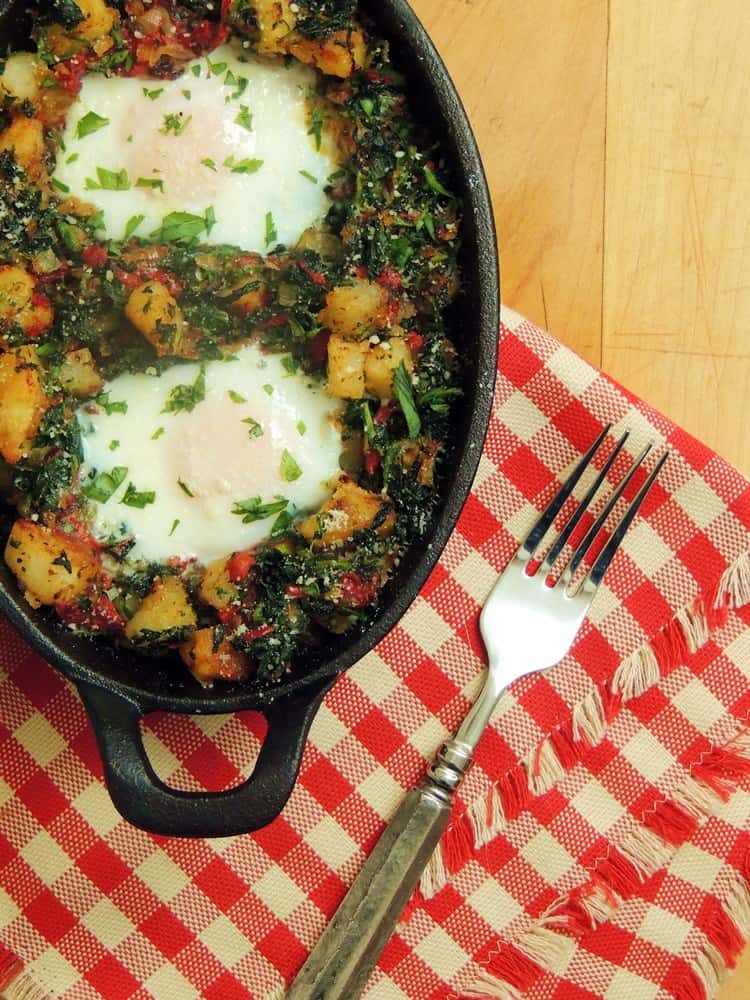 So on this path to getting back to a healthier way, I decided one of the first things I needed to do was get some nice healthy, and hearty, breakfasts on the menu. I am horrible about eating breakfast. I will work until my stomach yells at me, and then just grab something quick to shut it up. But really, once I make myself get into the kitchen and cook something, I really do love it. I especially love grabbing things I already have in my kitchen and making something tasty out of them. That is where this dish came from. I grabbed a few of my favorite ingredients, put them all together, and BAM, one amazingly tasty, and healthy, breakfast dish!
Ahhh my dear sugar cookies, I will miss you so. Same time next year my darlings!!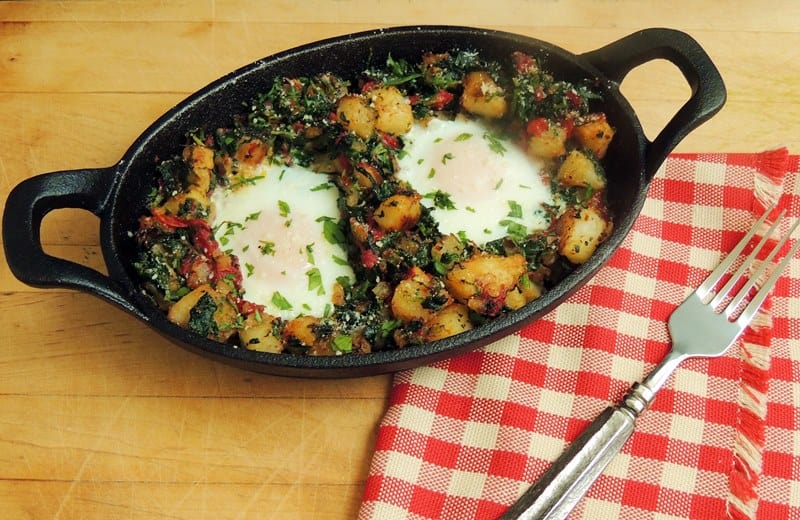 Potato Hash with Spinach and Roasted Red Peppers
Serves 4
4 medium Russet potatoes
2 tablespoon olive oil
1 medium onion, chopped
1 clove garlic, minced
Kosher salt
½ teaspoon crushed red pepper flakes
1 7-ounce jar roasted red peppers, drained and chopped
1 10-ounce package frozen chopped spinach, thawed and the excess liquid squeezed out
8 eggs
¼ cup Parmesan cheese, grated
1 tablespoon fresh flat-leaf parsley, chopped
Pierce the potatoes, with a fork, a couple times on each side cook it in the microwave oven, on high, for 2 1/2 minutes. Turn the potatoes over and cook an additional 2 1/2 minutes. Remove from the microwave (caution potatoes will be HOT), place on a cutting board and allow to cool until you can handle them.
Carefully peel the skin from the potatoes with your fingers, using a knife to lift places that are stubborn. Dice the potato.
In a large cast iron skillet, heat the olive oil over medium heat. Add the onion and cook until translucent, about 5 minutes. Add the garlic and cook an additional minute. Add the potatoes and the crushed red pepper flakes, season with salt, and cook until the potatoes are golden, about 3 minutes. Add the roasted red peppers and the spinach, stir to combine.
Make 4 wells in the potato mixture and crack 2 eggs into each well. Reduce the heat to medium-low, cover, and cook until the whites are set, but the yolks are still runny, about 6 minutes.
Sprinkle with Parmesan cheese and parsley, serve immediately.
You can follow Bobbi on Facebook, Twitter, Pinterest, Google+ and Instagram.