Protein-Packed Peach Smoothie

What are your thoughts on canned fruit? Do you think they lose their nutritional value? In winter months when fresh produce is scarce or not very appealing, do you go to canned produce? Well you should!! This Protein-Packed Peach Smoothie is a prime example of how wonderful canned produce can be.
The canning process has actually been proven to increase nutrients, including antioxidants and Vitamin A. Canned peaches are also nearly four times higher in Vitamin C and 10 times higher in folate than fresh peaches. Think of how far your fruit has to travel before it reaches you. In a nice vacuum packed container makes more sense for our winter months.
Not only are they nutritious, canned California cling peaches are delicious and versatile and can be included in a number of recipes like this Protein-Packed Peach Smoothie!!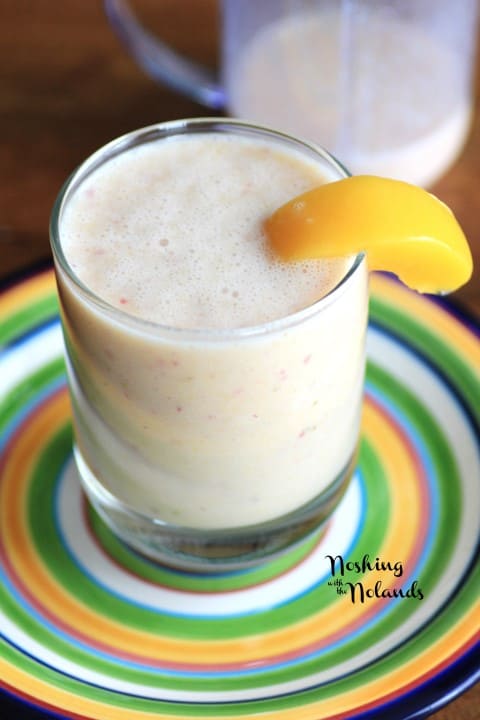 California cling peaches do not contain added sugar. They are packed in water or their own light juice.
This smoothie was so delicious, I had never tried the almond milk before either and really enjoyed. Our daughter and her friend loved them too.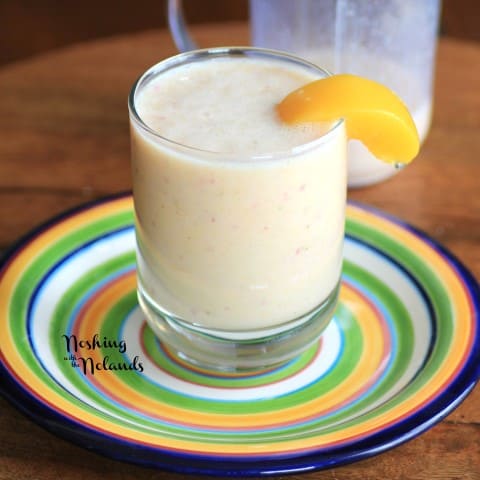 Protein-Packed Peach Smoothie
Yield: 1
Prep Time: 3 minutes
Total Time: 3 minutes
A delicious protein-packed smoothie to start your day off right!!
Ingredients
½ cup cold Almond milk
¼ cup plain Greek yogurt
8 slices canned California cling peaches
3 strawberries
1 tsp. honey
3 to 4 ice cubes
Instructions
Combine all ingredients in a blender and pour into a glass.
Makes 1 serving.