It is soon to be Valentine's Day and what could be more romantic than to share a bowl of pasta? To make your day easier all you have to do is put your ingredients in a slow cooker. That leaves you the whole day to explore and enjoy each other's company. When you arrive home a big pot of delicious Slow Cooker Marinara Sauce is waiting for you.
You can think past the pasta too and make pizza, soup, mussels, braised meats, or poached eggs with this delicious versatile sauce. You can leave it naturally vegan or change it up to how you enjoy it. A good sauce is the start of many recipes. Also, try our amazing Instant Pot Spaghetti Sauce for a quick and easy meal.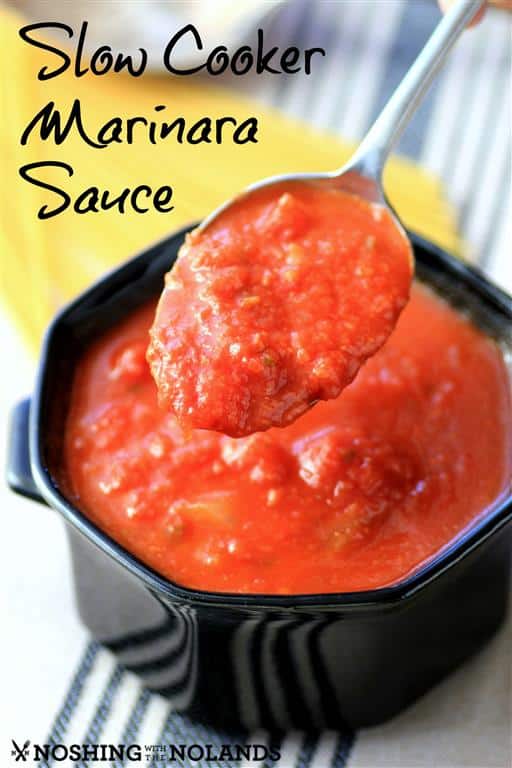 Start with great ingredients and you will in turn, end up with a great sauce. I used our own canned tomatoes but there are increasingly better products out there now. I am in love with San Marzano tomatoes, some brands are better than other. For the pureed tomatoes you can buy them already like that or pop some great quality tomatoes in a blender. So easy and it makes a difference.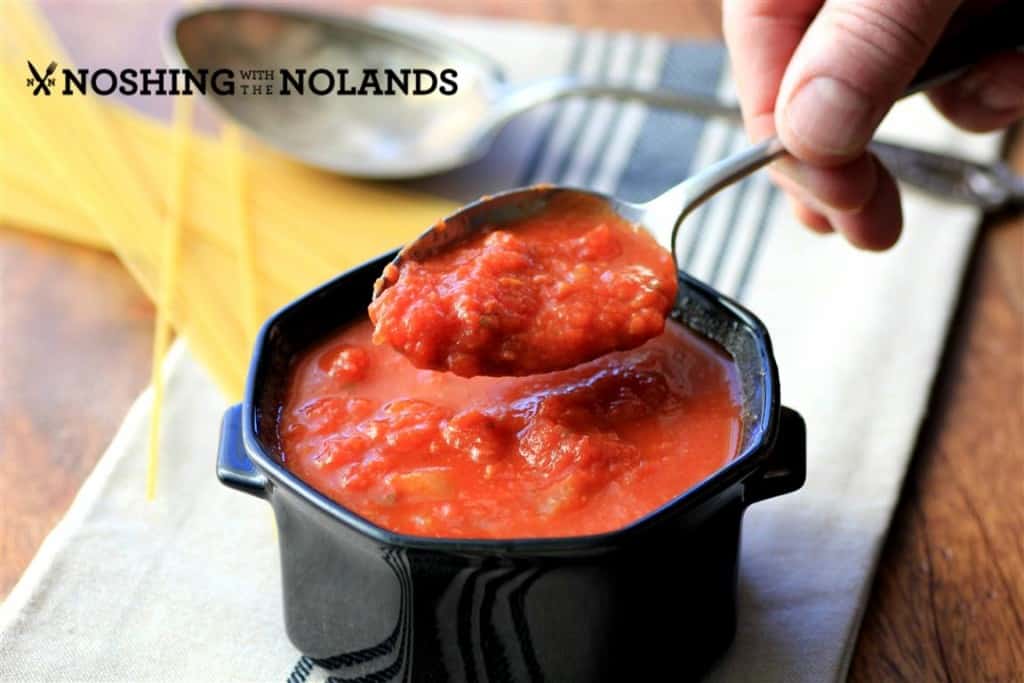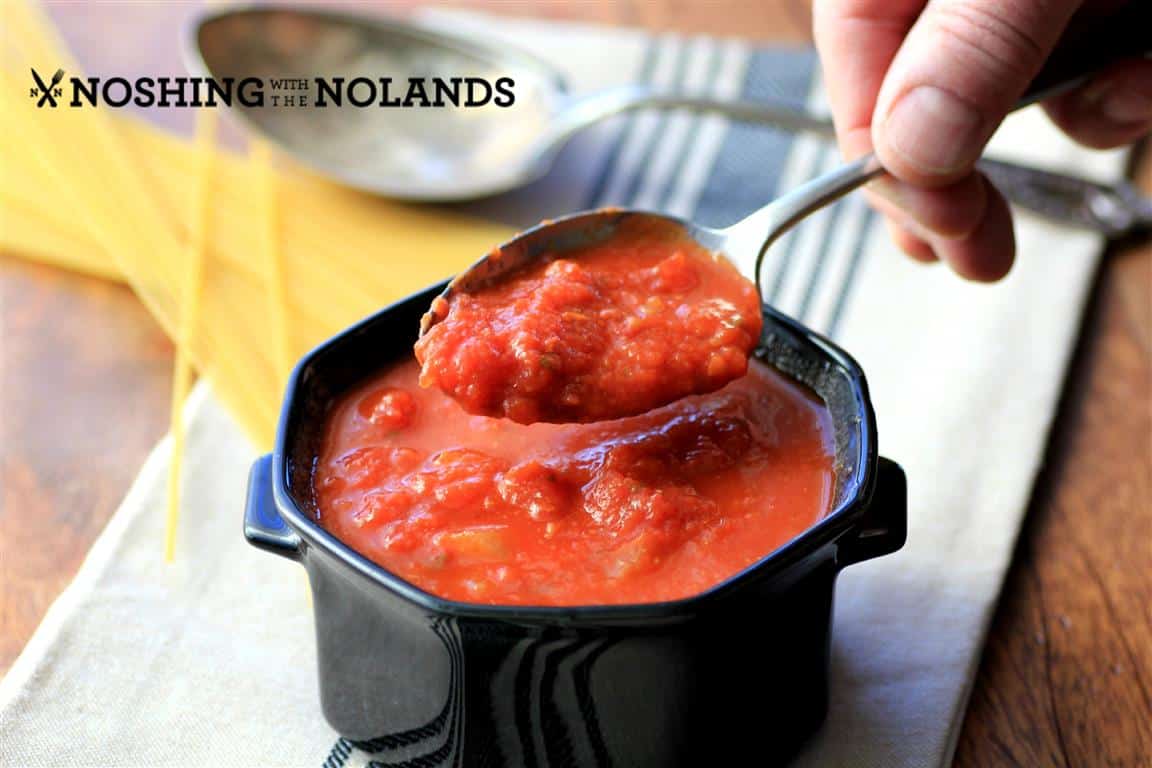 You can enjoy this sauce all year long in all of you favorite dishes!! But for right now think Valentine's Day!! Hugs and kisses!!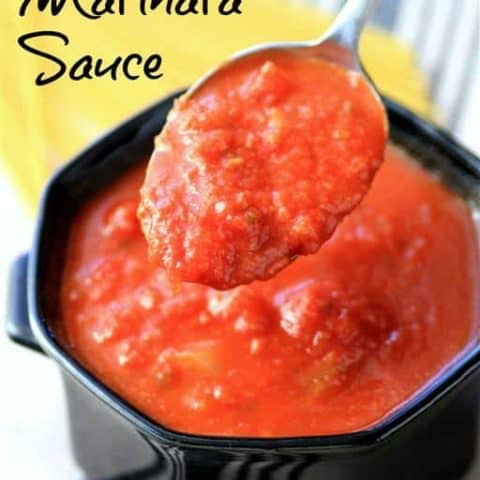 Slow Cooker Marinara Sauce
Yield: 6-8 servings
Prep Time: 15 minutes
Cook Time: 7 hours
Total Time: 7 hours 15 minutes
A delicious and versatile sauce that can be made into so many dishes, like pizza, pasta, poached eggs and used to braise meats and make soups.
Ingredients
1 medium onion, chopped
6 tsp. garlic paste or 6 cloves garlic, minced
1 Tbsp. olive oil
1500 ml. (50 oz.) pureed tomatoes, freshly pureed or purchased canned
3 large sprigs of fresh basil, pureed with the tomatoes or finely chopped
28 oz. can San Marzano tomatoes
1 Tbsp. sugar. optional
1 tsp. salt
3-4 Tbsp. tomato paste
Instructions
Saute onions and garlic in the olive oil in a medium skillet, over medium heat, until translucent. Add to a large pot of a slow cooker. Add all the remaining ingredients. Add more tomato paste if desired for thickness.
Cook on low for 2 1/2 - 3 1/2 hours on high or 5-7 hours on low. Break up tomatoes at the end of cooking and then let cook for a half hour longer to thicken. Enjoy with your favorite recipe or on pasta or pizza.