These Spiced Cranberry Wings are from Char-Broil's Great Book of Grilling and are the perfect grilling recipe for summer. I love having wings hot off the grill and these are very simple using only 4 ingredients that are easily found in the grocery store or your pantry.
Char-Broil is one of the oldest grill brands in North America and have packed their cookbook with 300 recipes that you can enjoy all summer long!!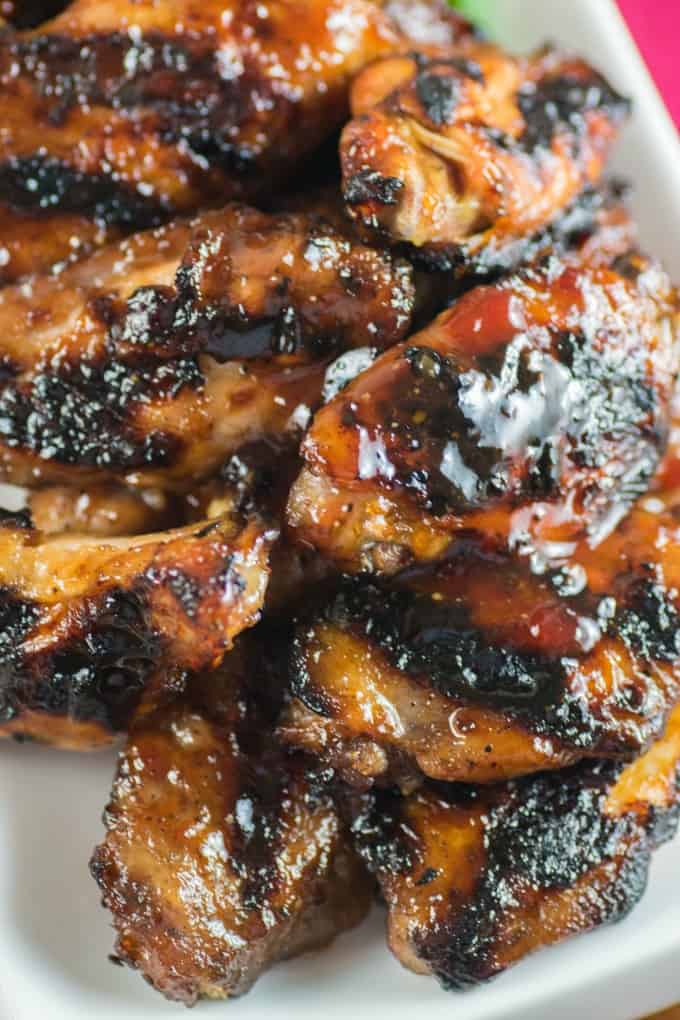 Aren't these amazing looking?! Juicy, tender, sweet and spicy are what these wings are all about. They would make a perfect appetizer or a fantastic meal with summer salads.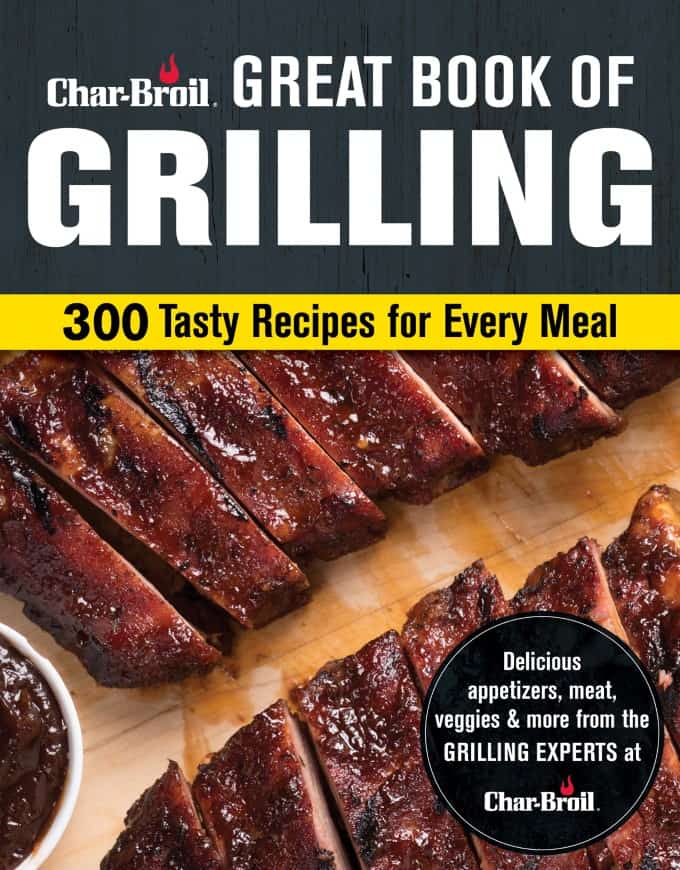 These easy-to-follow grill recipes will have you making one after another.
There are recipes for appetizers, main courses, salads, vegetables and even desserts!!
And I love cookbooks that have step-by-step instructions with color photographs with each recipe!!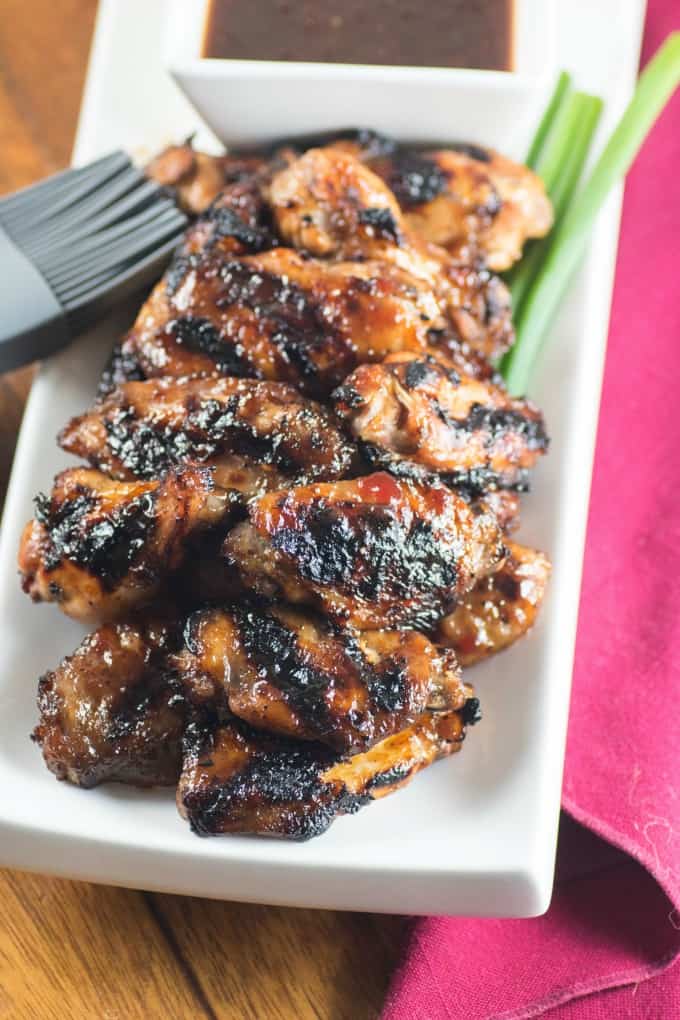 Some of the recipes from Char-Broil's Great Book of Grilling include Savory Apple Butter Barbecue Ribs, Mouth-watering Pineapple and Habanero Chicken Wings and Cured Smoked Chicken Lollipops with Cola BBQ Sauce.
There are recipes for barbecuing, smoking and grilling! Something for everyone to love!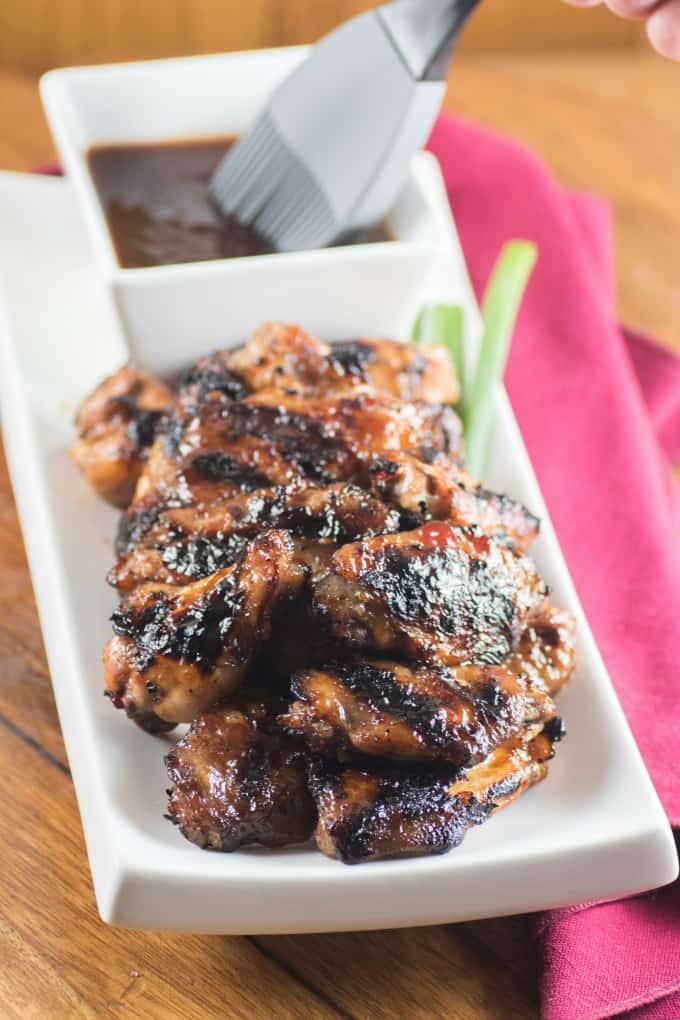 The recipes from this cookbook are driven by tradition and six generations of family ownership, so they have packed it full of excellent recipes for you!
My mouth waters as I go from one page to the next!! This cookbook alone can be your summer bible for grilling and barbecuing!!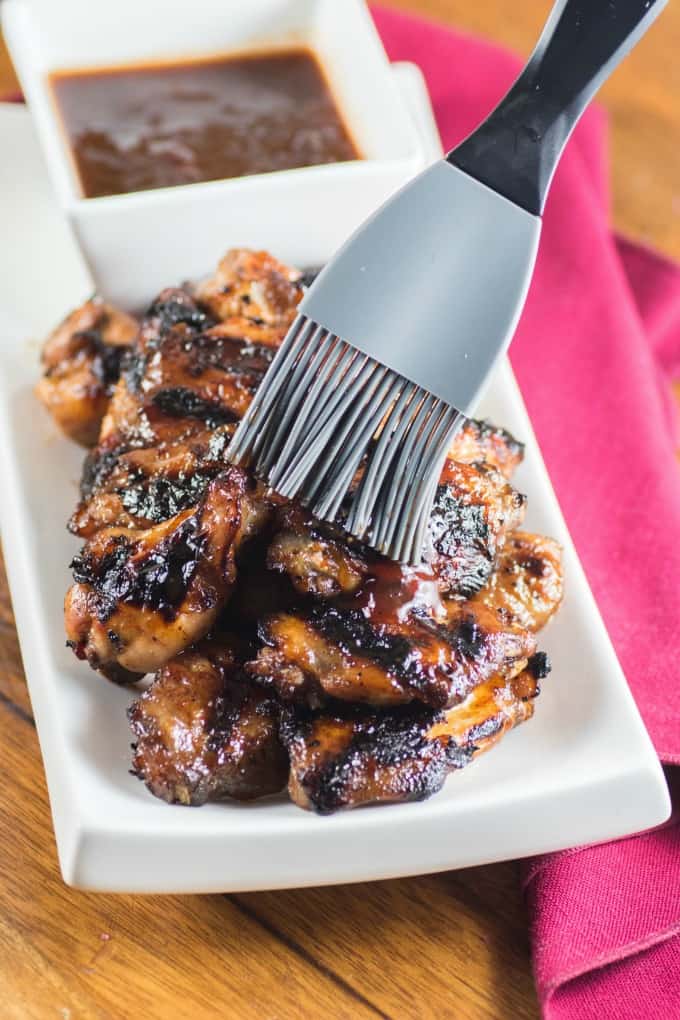 These wings are saucy and delicious, there is extra sauce for slathering on or for dipping after they come off the grill!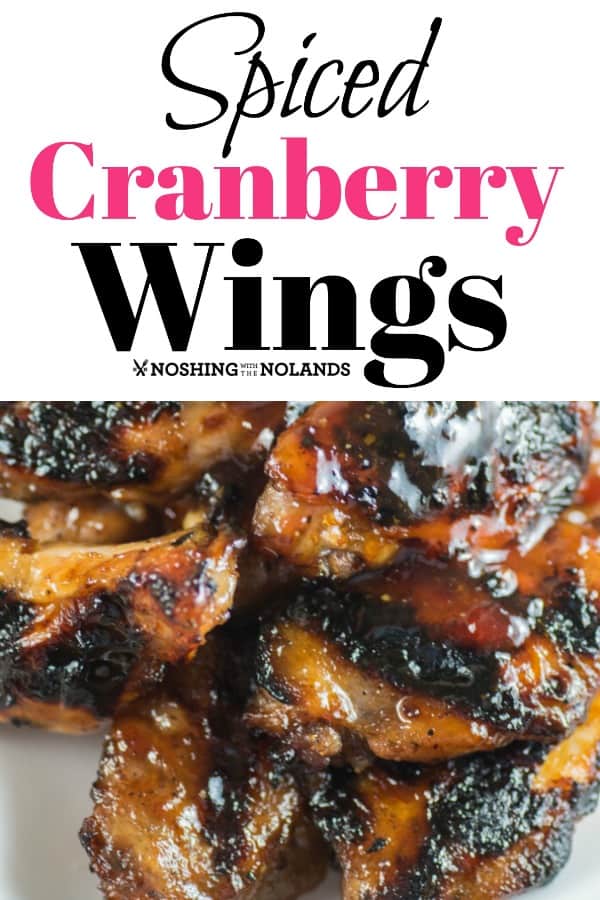 I love to cook with chicken wings as they are so versatile and can take on so many different flavors and cuisines!
These are done simply to start by being marinated in a store bought balsamic vinaigrette dressing. What a great idea!!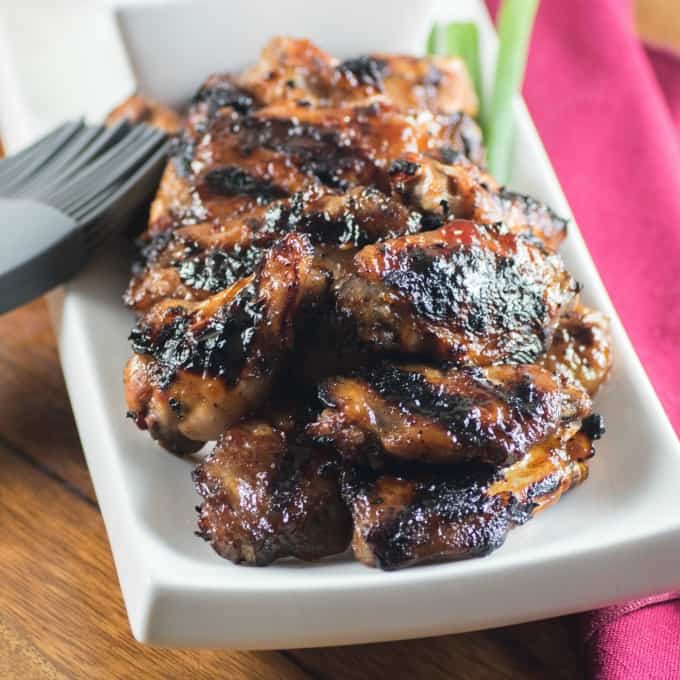 The Recipe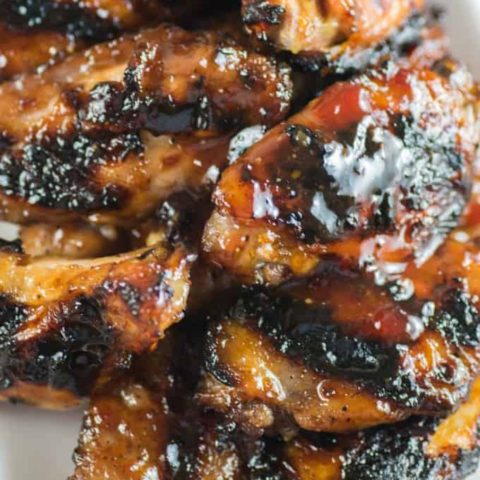 Spiced Cranberry Wings
Yield: 4 servings
Prep Time: 30 minutes
Cook Time: 25 minutes
Total Time: 55 minutes
These tangy sweet and spicy wings are perfect for any night of the week. They only need a few simple to buy ingredients and a little marinade time.
Ingredients
3 to 4 pounds chicken wings
1 cup balsamic vinaigrette dressing
1 (14-ounce) can jellied cranberry sauce
2 tablespoons Tabasco sauce
1/2 teaspoon salt
1/4 teaspoon pepper
Instructions
Remove and discard tips from chicken wings. Combine remaining ingredients in a bowl, and whisk with a fork until smooth. Refrigerate half of the sauce to serve with the cooked wings.
Put the chicken and the remaining sauce in a resealable plastic bag; shake to coat well; and refrigerate from 3 hours to overnight.
Preheat grill to medium. Remove chicken from the marinade, and place on the grill skin side down. Discard marinade. Cook wings for about 10 to 12 minutes per side, basting often with the reserved sauce. Serve hot with remaining dipping sauce.
[rs_product id="3″]