I was at the store and bought a flank steak to marinate and BBQ like we usually do. The lovely staff at Co-op were chatting me up and the gentleman that was bagging my groceries said his mom always stuffed and rolled their flank steak. Well that's all I needed to try something different. The challenge was on. I took the flank steak and butterflied it, not an easy task!! Ask your butcher to do this for you. This is a nice fall meal maybe with some roasted potatoes and grilled veggies. Enjoy!!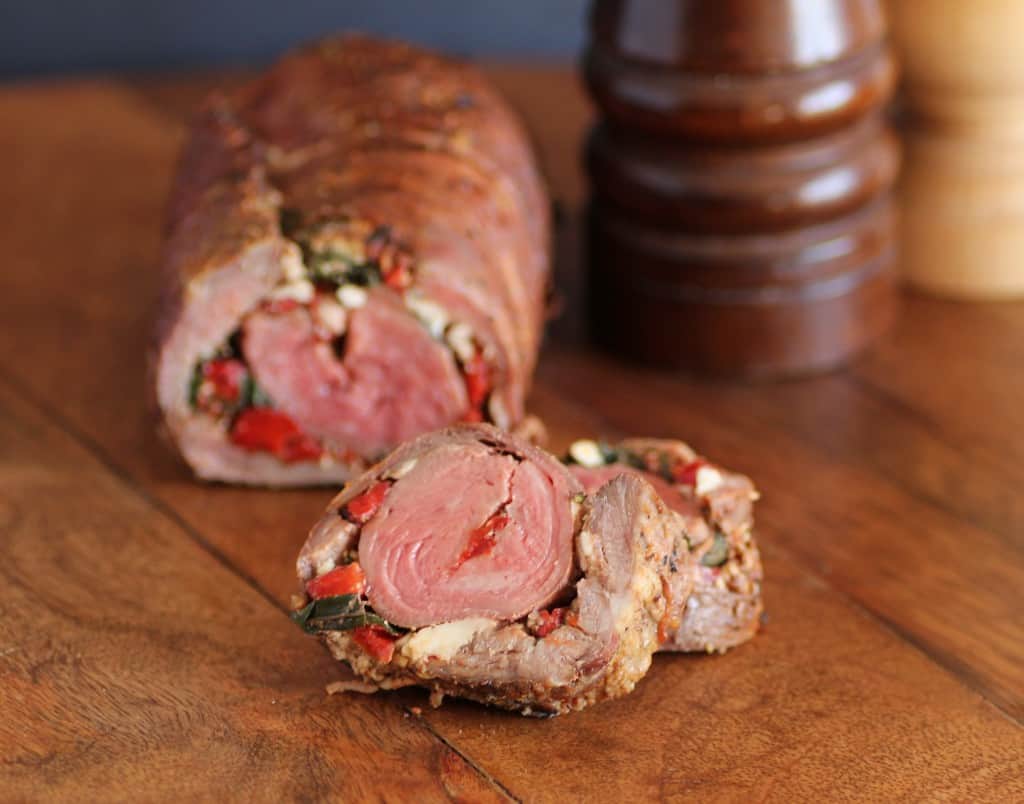 Stuffed Rolled Flank Steak
Full of flavor!!
Ingredients
1½-2 lb. flank steak, butterflied, giving you two pieces
½ cup packed basil, chopped
1 340 ml. jar roasted red peppers, diced fine
½ cup light feta, crumbled
Montreal steak spice
Seasoning salt
Instructions
Pound out butterflied flank steak to tenderize. Mix basil, red peppers and feta together and spread evenly on both steaks. Roll up and tie with a string in 3 places. Season the outside with the steak spice and seasoning salt.
Heat the BBQ to high for 5-10min. then reduce to low and grill on all sides for approx. 5 min. each for total of 15-20 min. for medium rare or until meat thermometer reads 125-130F. Tent with foil and let rest 5 min. before slicing.