Ken is the bread baker in this house and loves to create wonderfully aromatic breads from scratch. Yup, I am a lucky girl. I had asked him to make bagels for me when we were making Homemade Truffle Salt Bagels for #Breadbakers, a group that I have joined to bake bread together on a monthly basis. Ken bulked at the idea thinking that they were way too difficult. I showed him a recipe from Epicurious and encouraged him to try, he usually just needs a nudge and he is off and running. He thought he would give them a go and found out they were very easy indeed to make. He has blessed us with round two of bagel making, this time with Sundried Tomato Asiago Bagels. These were inspired from seeing them at Tim Horton's.
Homemade bread is something that is magnificent!! No preservatives so that your bread will never mold or get stale, um, it is suppose to if not eaten right away. Homemade gives you fresh, out of the oven goodness!! A real treat and I am so glad Ken has mastered bagel making!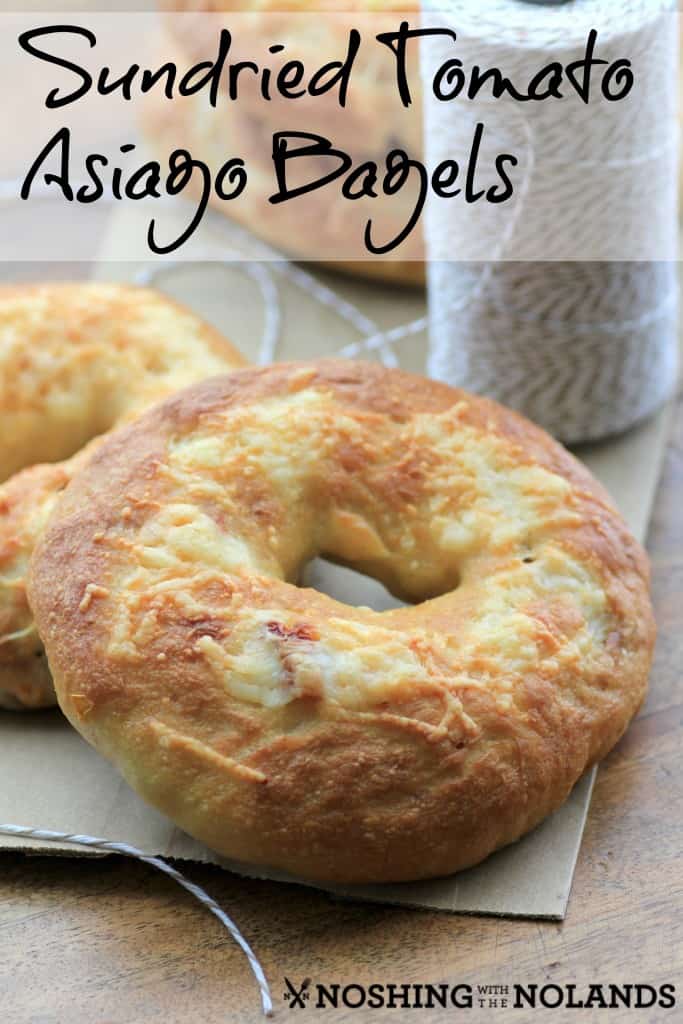 The combination of the sundried tomatoes that burst with flavor and the asiago, which is one of my favorite cheeses, marry together perfectly in this gorgeous bagel.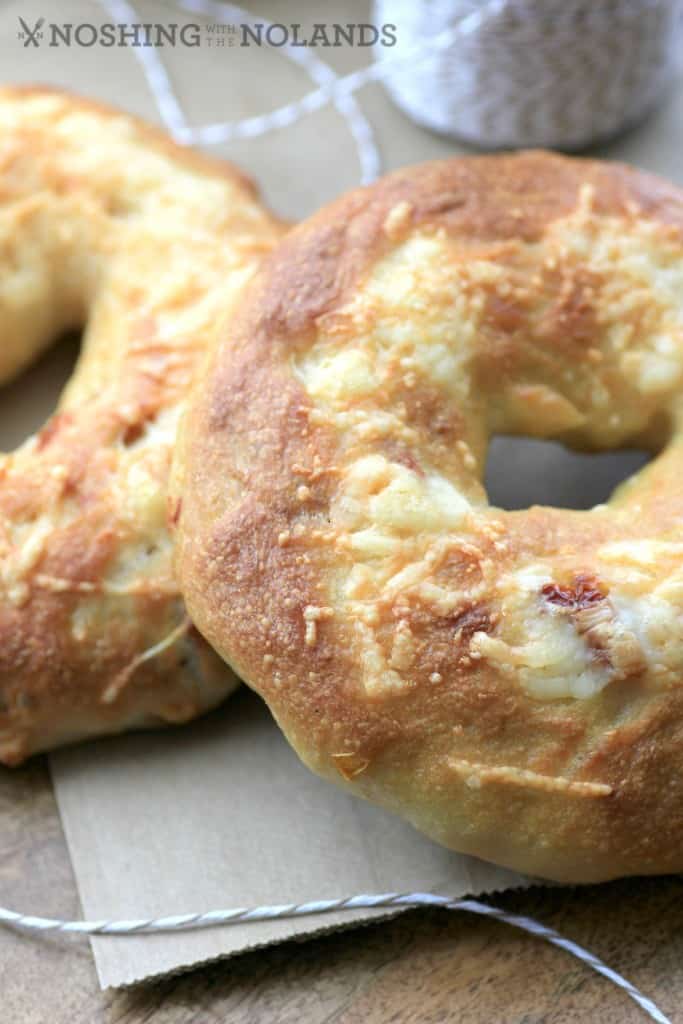 I will give you all the ingredients here but the instructions I have still left to Epicurious. They have really mastered this recipe for bagels. There is no reason for me to adapt it other than the ingredients with a few additions. Let your mind wander to your favorite additives. The sky it the limit and your taste buds the winners!!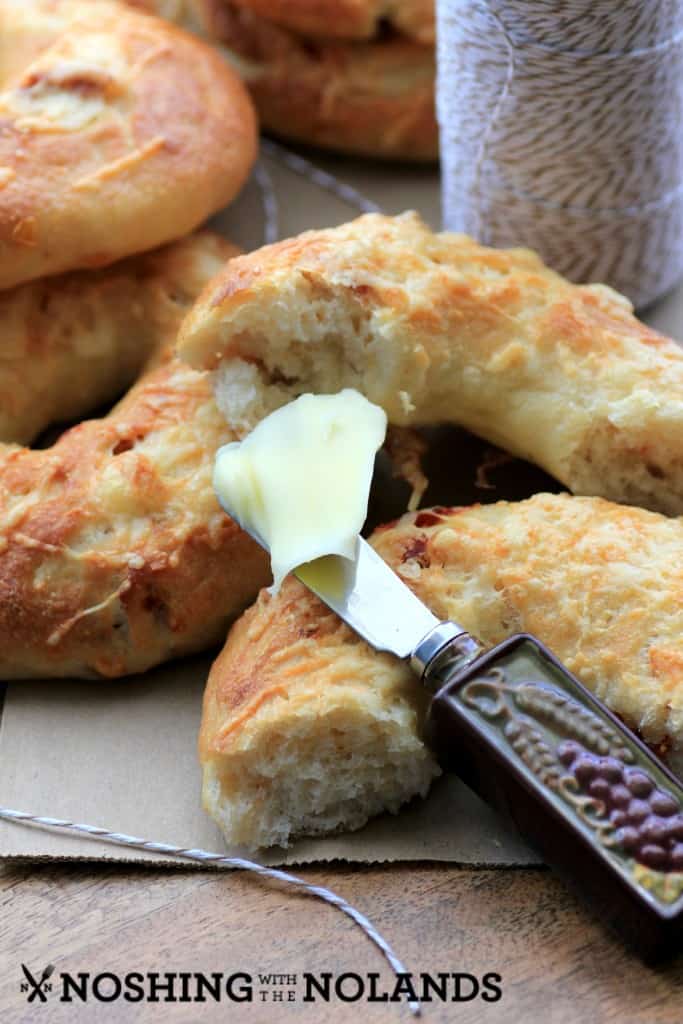 Sundried Tomato Asiago Bagels
A gorgeous bagel with the wonderful flavors of sundried tomato and asiago cheese.
Ingredients
1 Tbsp. honey
1 tsp. instant yeast
1½ tsp. salt
1 cup plus 2 Tbsp. lukewarm water (about 95F or 35C)
3½ cups unbleached flour
2-2½ Tbsp. sundried tomatoes, chopped
⅓ cup Asiago, grated
Poaching Liquid
2-3 quarts of water
1½ Tbsp. honey
1 Tbsp. baking soda
1 tsp. salt
Instructions
Follow the directions from the Epicurious site from link below, adding in the sundried tomatoes into the dough and mixing well. Add the asiago on top of the bagel before baking.
Go to Epicurious for their
Bagel recipe
for the instructions on how to make the bagels.