Tartufo Cocktail
I have a special little cocktail book for you today called Savory Cocktails with 100 recipes for your drinking delight!! These are not your fruity little cocktails but yummy savory ones that will tempt your palate in many ways. From sour, to spicy, herbal, umami, bitter, smoky, rich and strong!!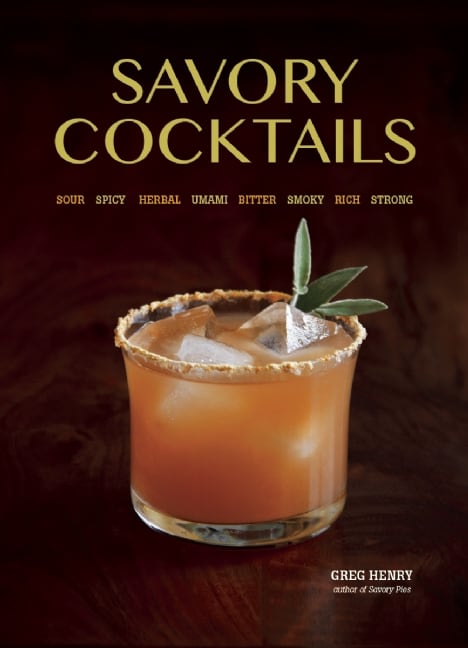 We actually did two cocktails from this cookbook, firstly the one I am showing you here today, the Tartufo and then a delicious Bloody Mary that we served to company over Easter that go rave reviews and went so nicely with deviled eggs and asparagus wrapped proscuitto puffs.
The Tartufo we shared on it's own without an appetizer as we were serving a big fondue/raclette dinner afterwards. This cocktail had the delicious honey (I didn't buy the expense truffle honey, but I have had it and it is divine!!) with one of my favorites for a cocktail, a rosemary sprig. Refreshing, interesting and delicious!! I love exploring the world of cocktails!!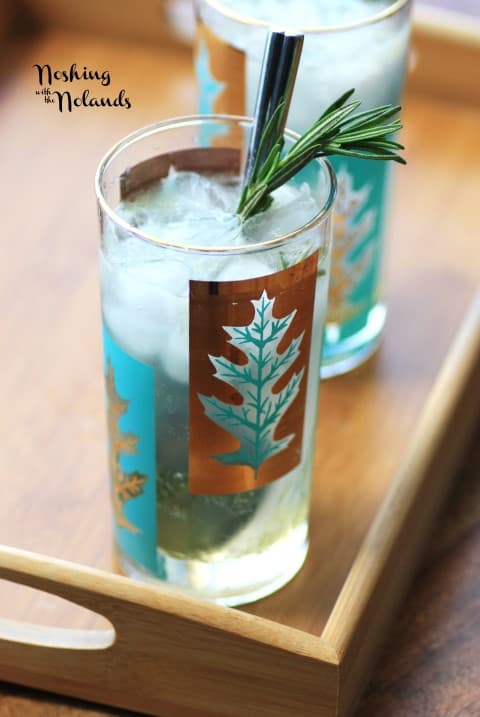 This cocktail cookbook has 100 savory cocktails for you to try, like the two that I have mentioned plus, Garden Party Punch (sour), Winter Squash (spicy), Salad Bowl Gin and Tonic (herbal), Aperol Tequila Swizzle (bitter), Better with Bacon (smoky), Cacao Bourbon (rich) and The Perfect Martini (strong) and many more!!
Cocktails are fun and really great way to start a party off on the right foot. a step up from the standard wine and beer choices that we seem to only offer today. The author Greg Henry says, "Herbs and spices are moving from the kitchen to the bar as more and more bartenders develop cocktails with a 'from scratch' approach. Innovative ingredients and modern techniques create new categories of beverages. There comes a point in life when pink drinks just don't satisfy."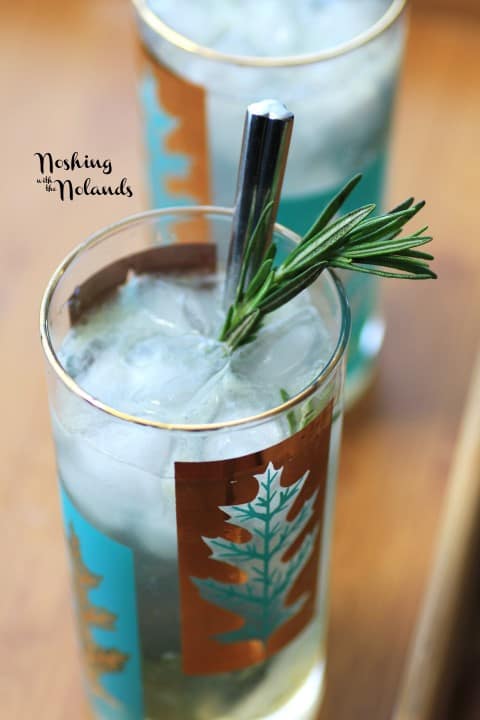 Greg Henry is a professional photographer, so the pictures throughout the book are fantastic. He has also written the cookbook Savory Pies and writes a Food Blog Sippity Sup-Serious Fun Food. He has been featured in Food & Wine, the Los Angeles Times and the Today Show online to name a few. Greg has lived in Los Angeles for over 20 years with his partner Ken.
Make sure you make the honey syrup as we omitted that step and the honey didn't dissolve right away but after stirring it did.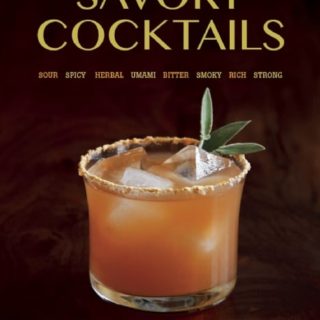 Tartufo Cocktail
Truffle honey and rosemary highlight this unique cocktail!
Ingredients
2 oz. dry gin
2 Tbsp. freshly squeezed lemon juice
1 Tbsp. truffle honey syrup (mix the truffle honey and warm water on a 1:2 ratio)
2 fresh rosemary sprigs divided
1/4 to 3/8 cup of club soda
Instructions
Stir together the gin, lemon juice, and honey syrup in a cocktail shaker, making sure the honey dissolves completely. Slap 1 rosemary sprig between both of your hands or gently pinch it all over to release the oils and add to the shaker. Fill the shaker with ice, cap and shake vigorously until the cocktail is well chilled. Using a Hawthorne strainer, double strain through a wire mesh sieve into an ice filled highball glass. Top with club soda and stir gently. Garnish with remaining rosemary sprig.