Tipsy Pumpkin Bread Pudding
I was asked by Dairy Farmers of Canada to create a potluck recipe for this month's challenge. I wanted something very special for this dish. Something a little unique and of course seasonal. That was where Tipsy Pumpkin Bread Pudding came to be.
This can be easily made a head of time and reheated when ready to serve, so it makes a great dish to bring to a potluck for the holidays.

The Southern Comfort Toffee Sauce adds the right umph to the dish. Every adult at the party will be diving into this dessert but the little ones can still have the pudding with some cream or ice cream as the sauce has the alcohol.
This cooks up in a slow cooker and can be transferred to the party in the crockpot also for ease of reheating!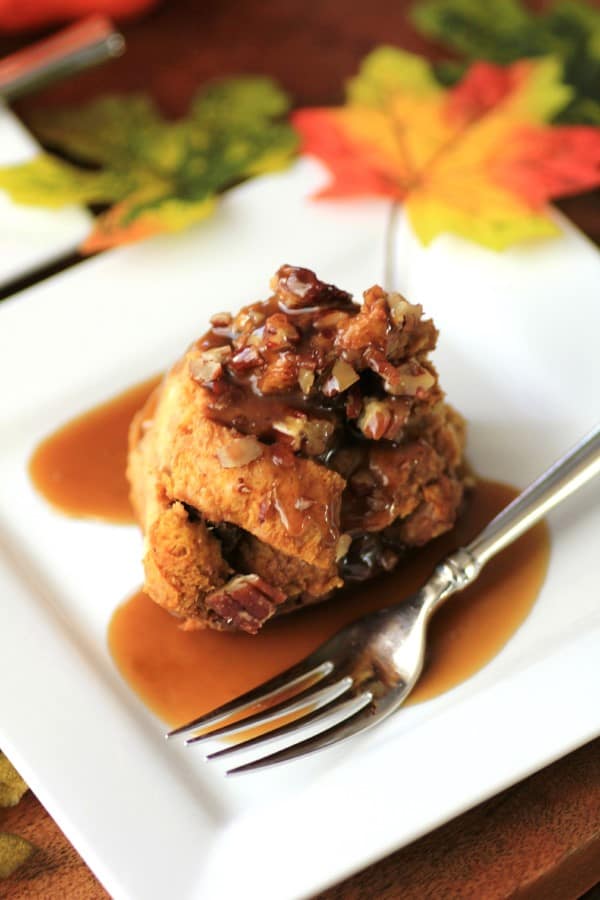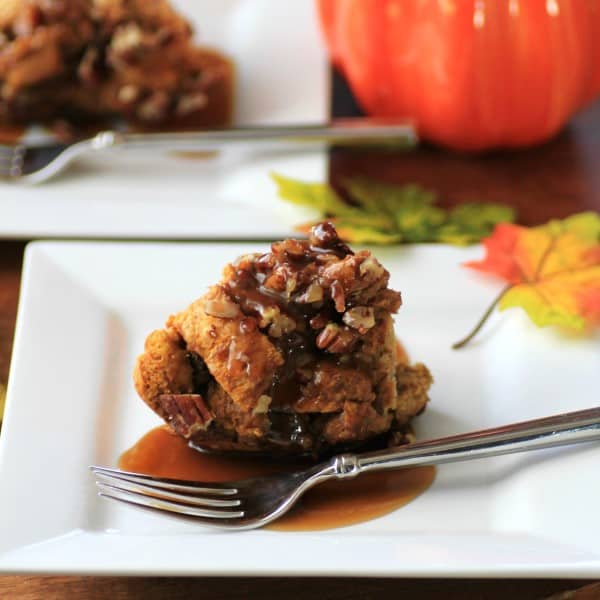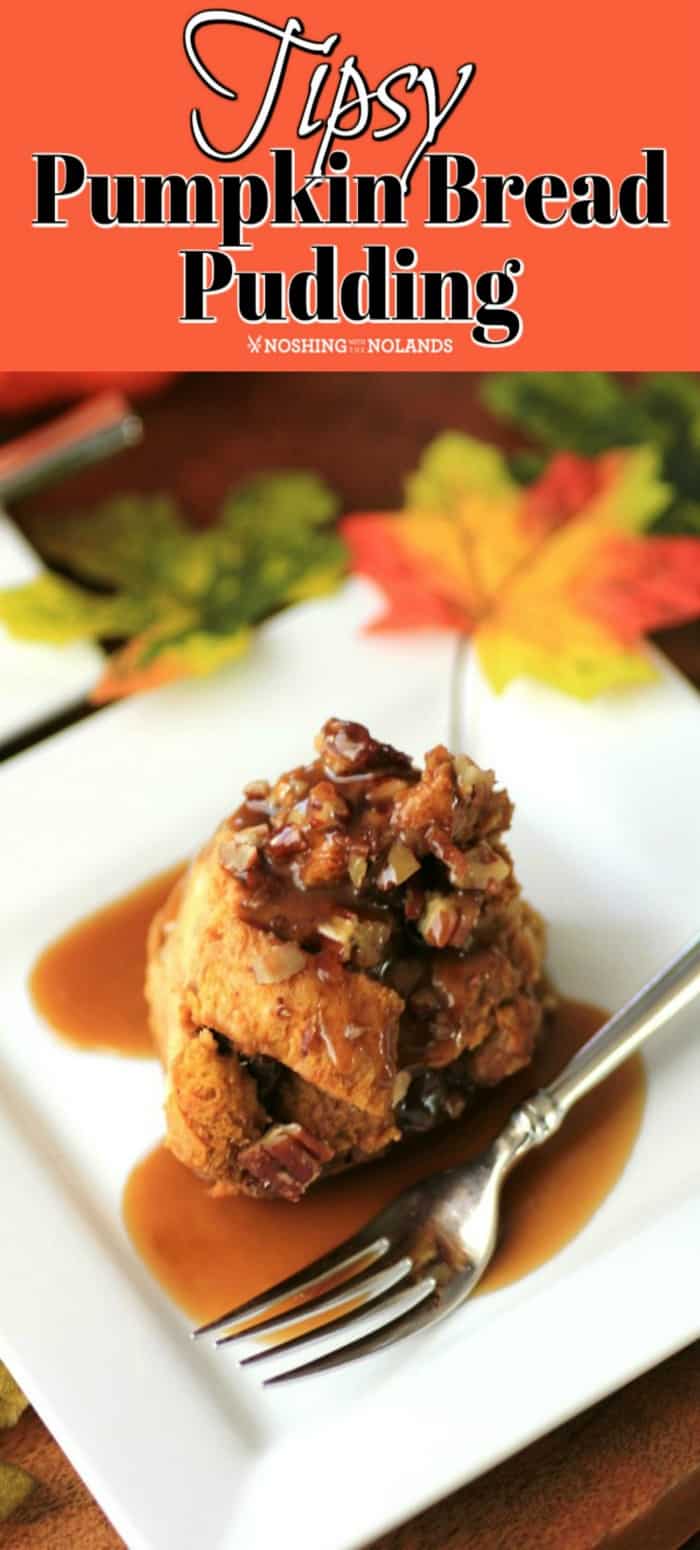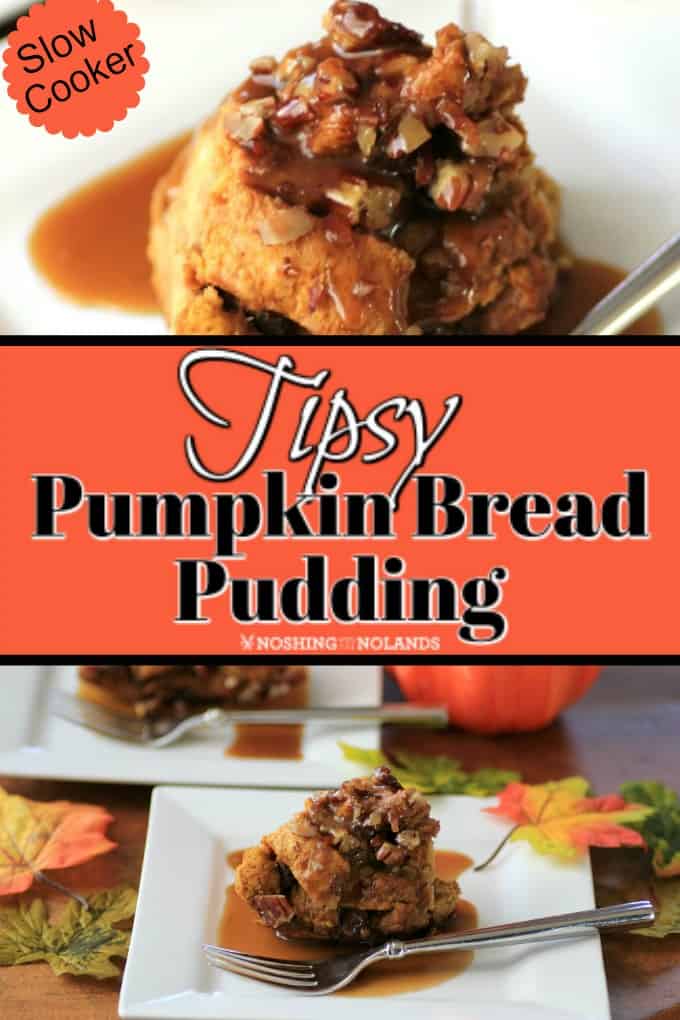 Tipsy Pumpkin Bread Pudding Recipe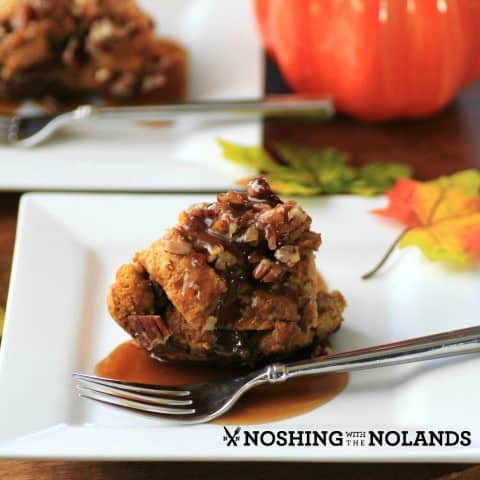 Tipsy Pumpkin Bread Pudding
Yield: 12 servings
Prep Time: 20 minutes
Cook Time: 3 hours
Total Time: 3 hours 20 minutes
An easy slow cooker pumpkin slow cooker bread pudding that is perfect for the fall.
Ingredients
3 eggs
1-14 oz. can pure pumpkin puree (not pie filling)
1 cup brown sugar
1 ½ tsp. Pumpkin pie spice
1 ½ tsp. ground cinnamon
2 cups table cream (18%)
1 1/t sp. Vanilla extract
12 oz. Good quality sliced white bread, such as a French loaf, torn into bite sized pieces
½ cup raisins
½ cup pecans, chopped
Cooking Spray
Whipped cream for topping
Tipsy Southern Comfort Toffee Sauce
1 cup brown sugar
½ cup butter
½ cup whipping cream
¼ cup Southern Comfort (optional)
Instructions
Spray the dish of a slow cooker with cooking spray and set aside.
Whisk together the eggs, pumpkin, sugar, pumpkin pie spice, cinnamon, cream and vanilla in a large bowl. Fold in the bread and raisins. Pour into the prepared dish and sprinkle with the pecans.
Cook on low for 3 to 3 ½ hours until the bread pudding is set and browned on the edges.
To make the sauce:
Melt the brown sugar and butter in a small saucepan. Whisk in the cream, bring to a boil while stirring and let cook for 3 min. Remove from heat and add the Southern Comfort.
To serve:
Serve individual amounts of pudding in a small dish and top with the toffee sauce and whipped cream.
To make ahead just reheat in the microwave and serve with the warmed sauce.
Nutrition Information:
Yield: 12
Serving Size: 1
Amount Per Serving:
Calories: 534
Total Fat: 31g
Saturated Fat: 17g
Trans Fat: 1g
Unsaturated Fat: 12g
Cholesterol: 123mg
Sodium: 274mg
Carbohydrates: 57g
Fiber: 3g
Sugar: 38g
Protein: 7g