Asparagus with Easy Blender Hollandaise Sauce
The perfect spring side for so many dishes, Asparagus with Easy Blender Hollandaise Sauce! Hollandaise can be tricky to make but not with this easy blender method, it is a breeze. This is a great brunch side dish as it is a main side dish. Perfect for any Easter table. The asparagus soon will be tender and so full of wonderful flavor. It is the taste of spring to me. This post originally appeared on Real Housemoms.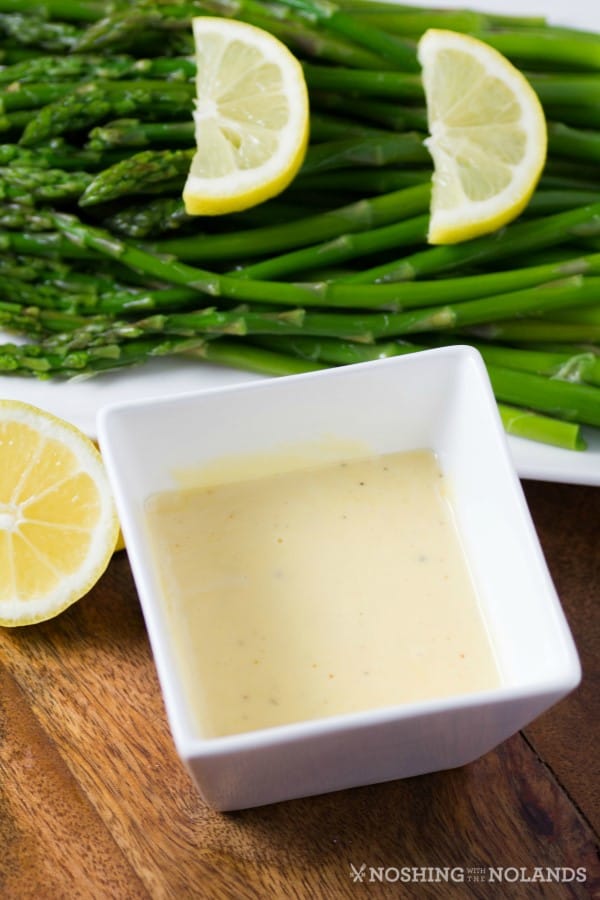 Do you know how to cook perfect asparagus? How to get that gorgeous green color to set in? How to make this scrumptious easy hollandaise sauce? The answers are quite easy really. Cook the asparagus ahead of time and for only 3-4 min. for these tiny spears. Then plunge them into an ice bath. This will lock in the color. You can then rewarm in the oven or microwave. The hollandaise sauce is rich, creamy, slightly lemony and just perfectly matched with the gorgeous green asparagus and it is simple to make using this blender method. A recipe that you make and serve right away!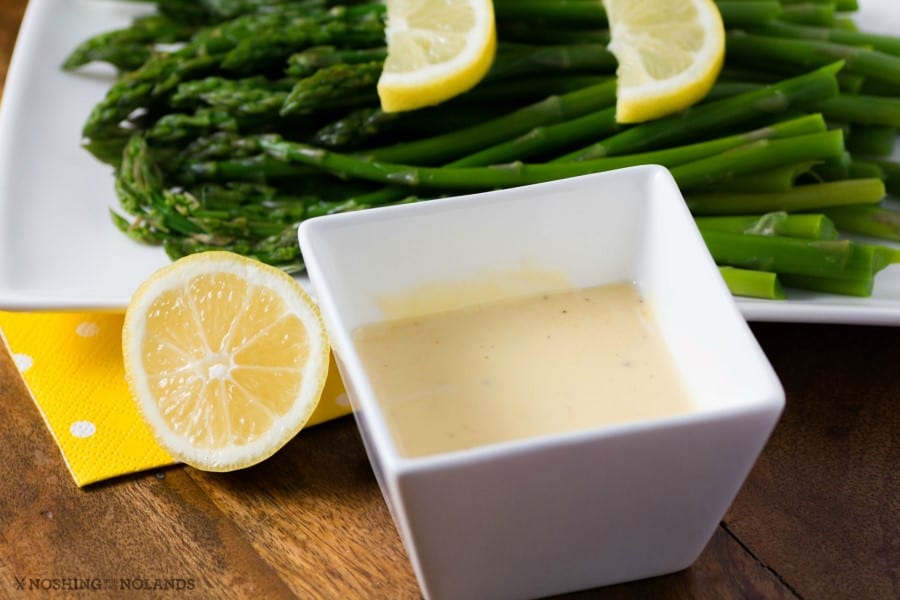 This recipe is so good with a big steak or roast beef but would be just as wonderful with chicken or fish. The only draw back with this recipe is that you can't store it because of the fresh eggs. They say to use it within 30 min. of making to be safe. We have never had any left so it has not been an issue.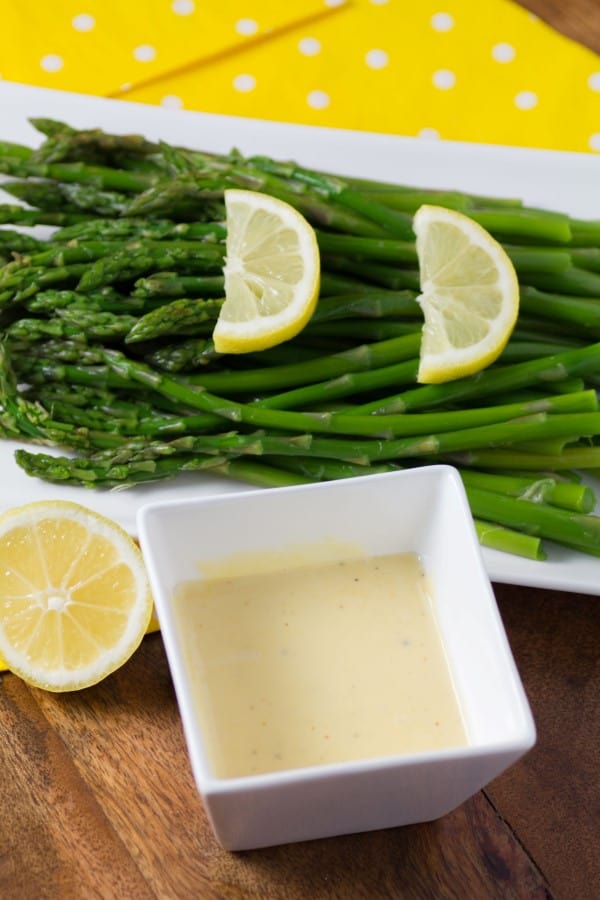 The Recipe
Yield: 2-4 servings
Asparagus with Easy Blender Hollandaise Sauce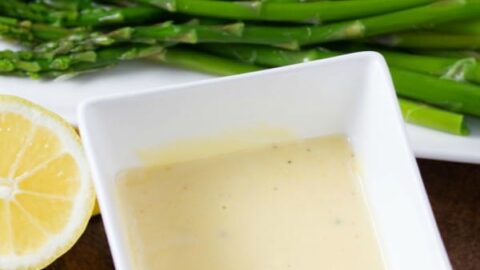 Ingredients
Asparagus
One large bunch of asparagus
Pinch of salt and sugar
Dab of butter
Ice Bath
Hollandaise Sauce
3 egg yolks
2 tsp. fresh lemon juice
Freshly ground black pepper
1/2 cup salted butter, hot and melted
Pinch of cayenne
Salt to taste
Instructions
For the asparagus, heat a large saute pan with 1/2" of water, add the salt, sugar and butter and bring to a boil. Cook the asparagus for 3-4 min. or until tender depending on their size. Immediately immerse in an ice bath. When ready to eat, gently reheat in the oven or microwave.
When ready to serve the hollandaise sauce, in a blender place in the egg yolks, lemon and pepper and blend on medium until light lemon in color about 1 min. Place the blender on high and pour the hot melted butter in very slowly. At the end of the pour omit the white milk solids. Continue to beat until thickened. Taste and adjust with salt and a pinch of cayenne and whirl again. Pour into a serving bowl and serve immediately or place in another bowl of hot water to keep warm. DO NOT STORE, hollandaise should be used immediately or within 30 min. of making. Serve with the asparagus. Also great with eggs benedict, root vegetables, beef, fish or chicken or your favorite recipe.