Disclosure: I was compensated for this post. All opinions and experiences are my own.
This Cheesy Sausage Stuffed Bread is just perfect for any night of the week and would be a grand slam for game day. Fall is just around the corner now and with that, you want delicious and easy meals for the family. It takes only a few ingredients and with Johnsonville sausage, nothing could be easier.
This stuffed bread will be an instant family favorite and one that you will want to make again and again. Everyone will love the mild Italian flavor, we amped it up slightly with some red pepper flakes but the beauty of this is you can make it as spicy as you want!!
Johnsonville Sausage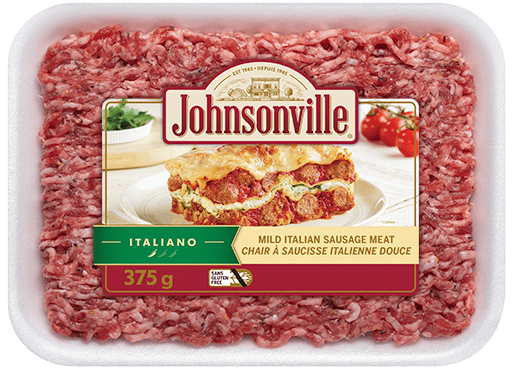 I love that Johnsonville has Mild Italian Sausage Meat that is not in the casings. It is then ready for a quick browning and so easy to use!!
Johnsonville sausage is made from only premium cuts of pork. It is gluten-free and made with a spice blend that has been around since 1945.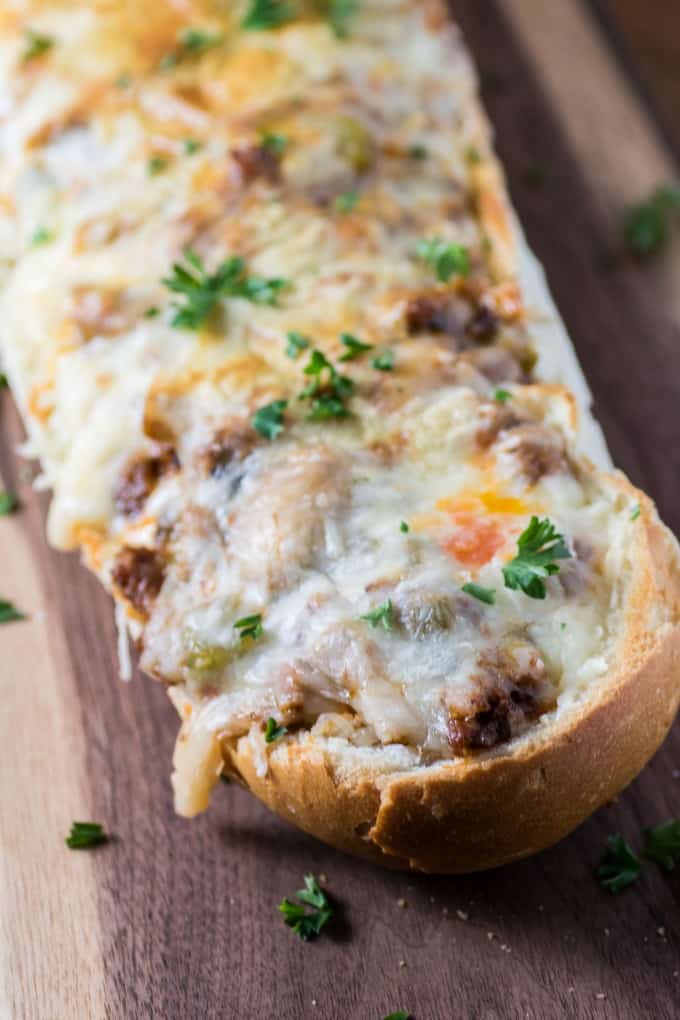 Crack open a beverage of your choice for game day and dig right into this meal as you cheer on your favorite team!! What you know for sure is that this meal will be a winner!!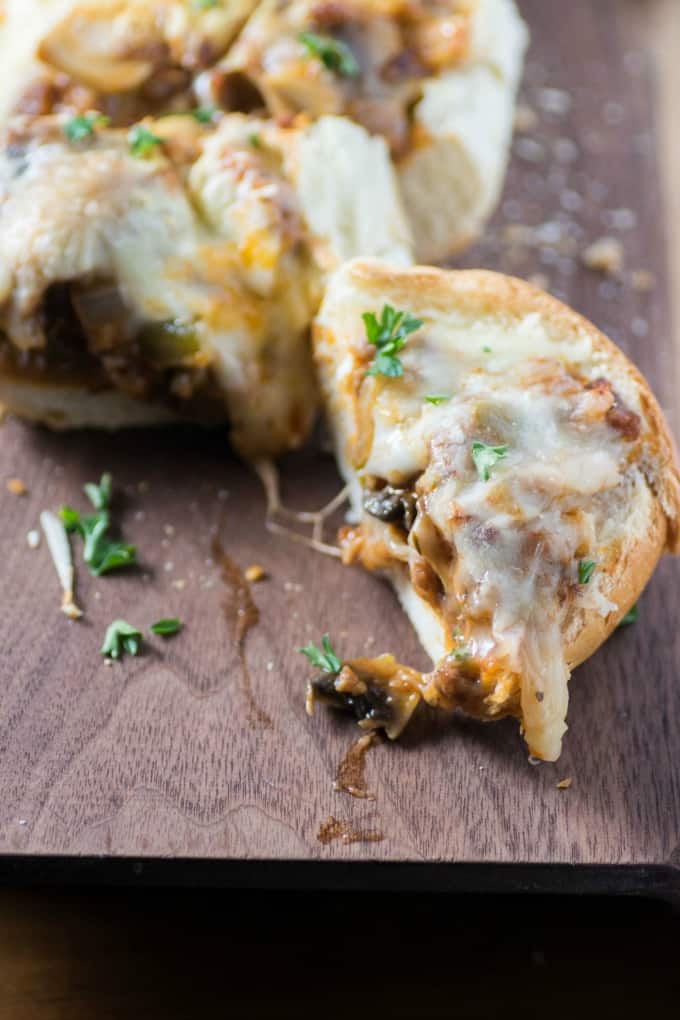 Bring this piping hot to the table and then it is just easily sliced and served. Ooey gooey cheesy love on top and wonderful sausage goodness inside therefore this is a winning dish.
We cooked the sausage up with onions, mushrooms and green peppers too. This is like a sausage pizza but stuffed into wonderful fresh baked bread. So easy and you don't have to make the dough!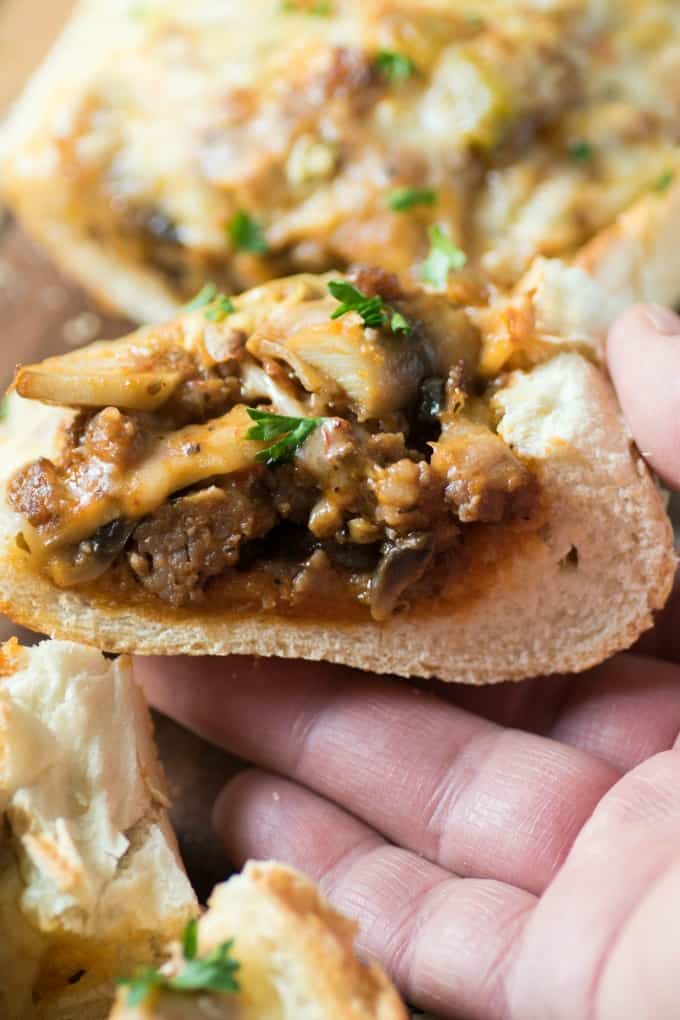 Grab the ingredients for this easy meal right away and make it again for game day. Then come back and tell me how you loved it!! Enjoy!!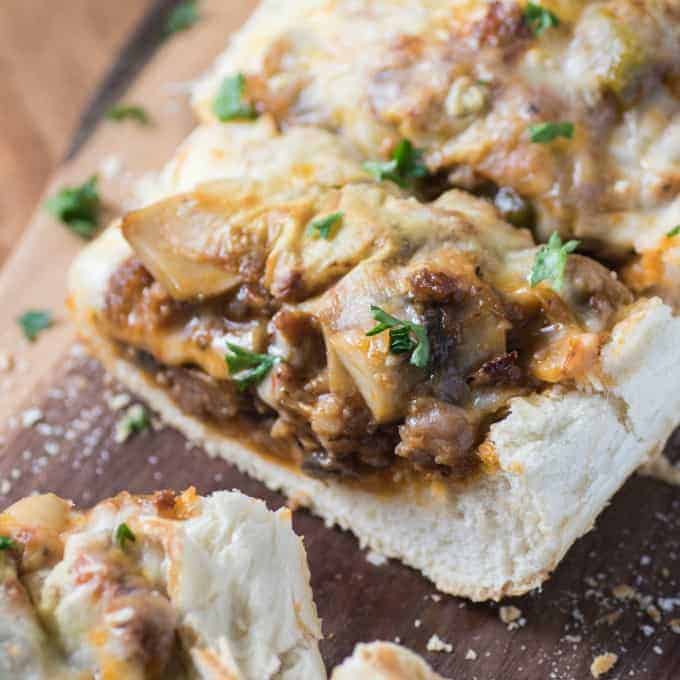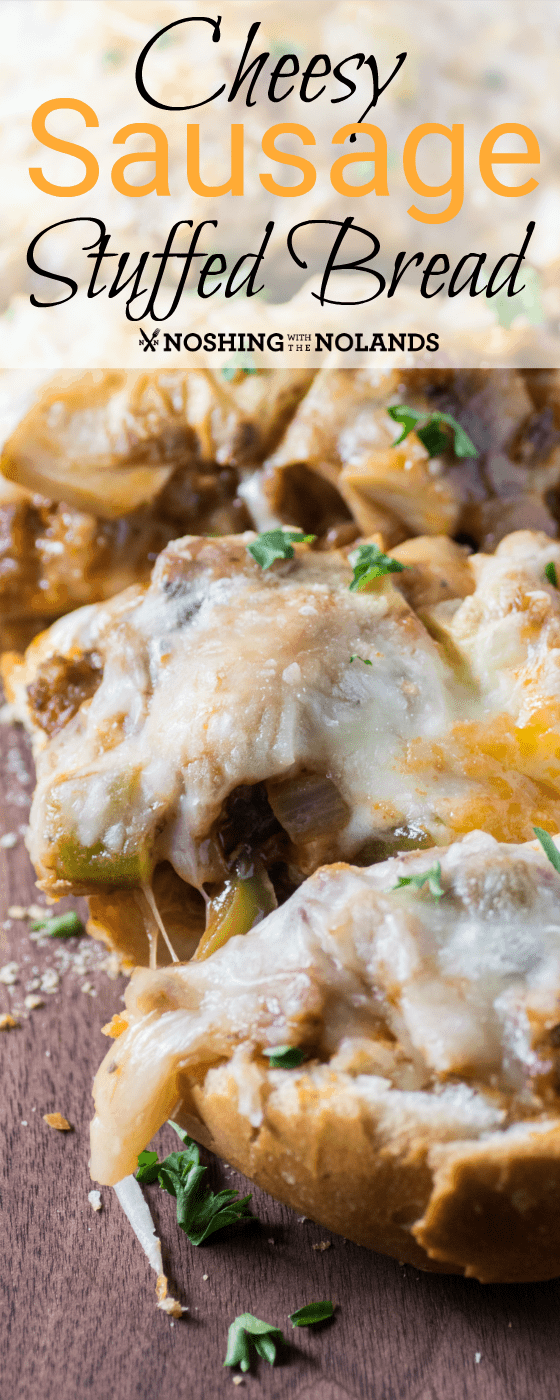 Cheesy Sausage Stuffed Bread Recipe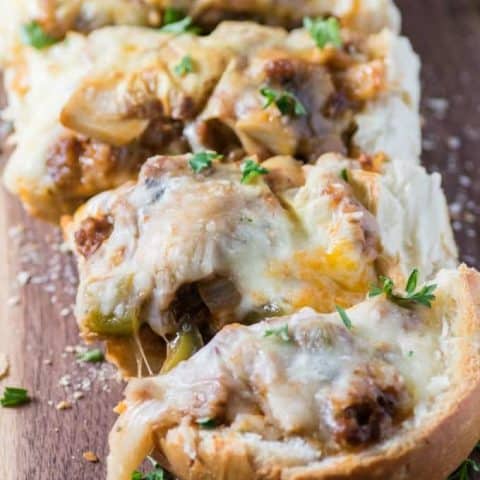 Cheesy Sausage Stuffed Bread
Yield: 12 servings
Prep Time: 20 minutes
Cook Time: 20 minutes
Total Time: 40 minutes
This Cheesy Sausage Stuffed Bread is an easy meal for any night of the week but for game day it would be a smashing success!!
Ingredients
1 kg. (2 pkg.) Johnsonville Mild Italian Sausage
Large pinch or to taste Red Pepper Flakes
1 tsp. Italian seasoning
Salt and pepper to taste
1 green pepper, diced
1/2 large white onion, diced
12 medium to large white mushrooms, sliced
398 ml. (13 1/2 oz.) pizza sauce
Large French loaf of bread
3-4 cups mozzarella cheese
Instructions
1.In a large saute pan, fry up the Johnsonville sausage with the red pepper flakes and Italian sausage until browned. Salt and pepper to taste.
2. Remove the sausage from the pan, leaving in about 1 Tbsp. of the drippings or add in 1 Tbsp. of oilve oil.
3. Saute up the onion, green pepper and mushrooms until softened. Add the sausage back in and then the pizza sauce. Let simmer for about 10 min. with a lid on. If it is too thin let it reduce with the lid off.
4.Meanwhile slice loaf in half and pull out some of the middle of the bread.
5.Place the hot sausage mixture in the two halves of the bread. Top with lots of cheese and broil until melted. Slice and serve hot.