Chicken Parts, Which Part and Why? With the price of meat these days, everyone is looking for a way to save on their grocery bill. One method I like to use is buying a whole chicken instead of all the parts. There are 6 primary cuts of chicken that you'll find in most supermarkets.
Whole chickens, breasts, legs, drumsticks, wings, and thighs. In general, the breasts are the most expensive cuts on their own, and you can usually get a whole chicken close to the same price as just 2 breast pieces. In this post, I'm going to explain things you can do with each part of the bird and the best ways to cook them.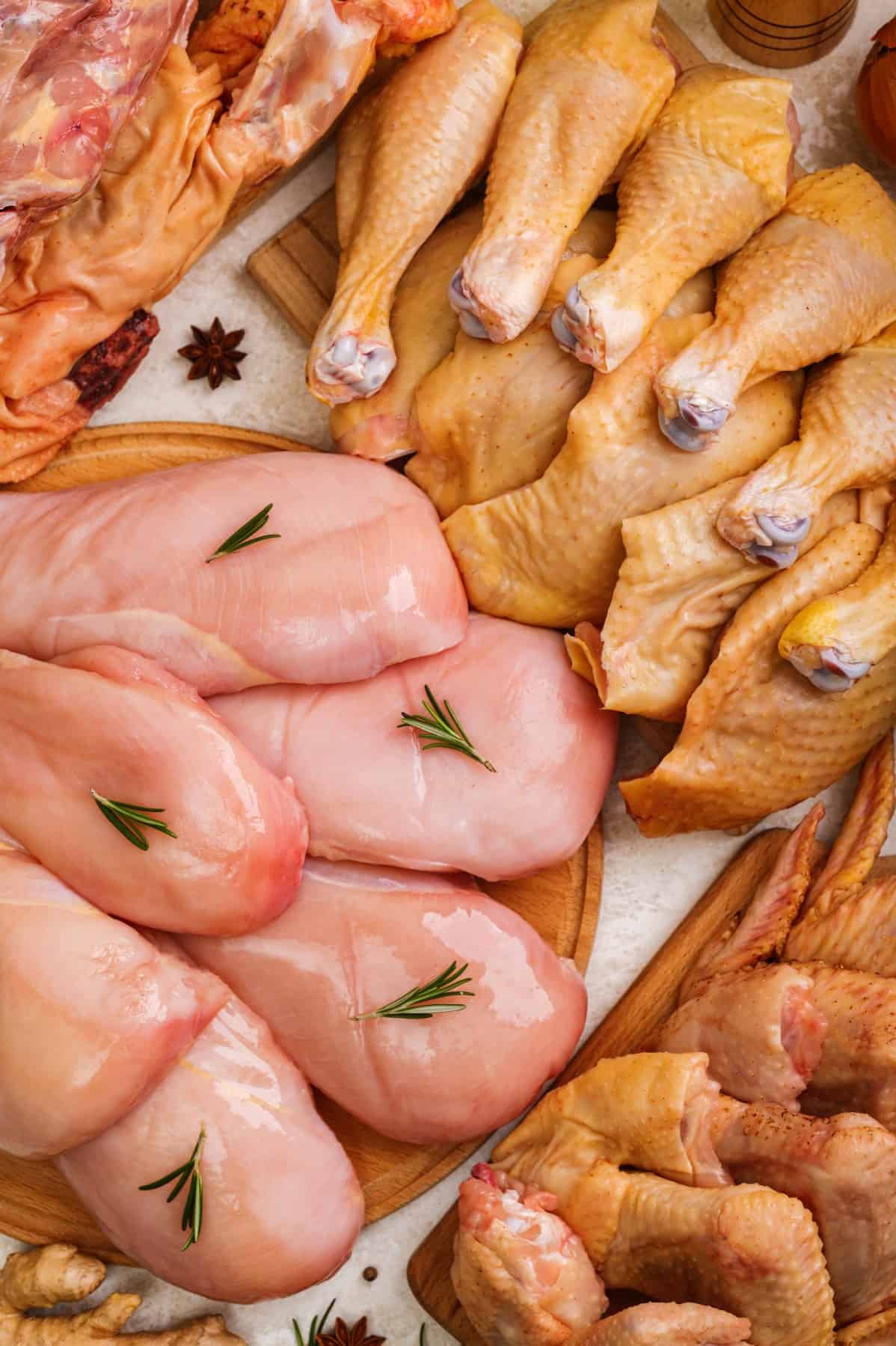 What part of the chicken is the cheapest?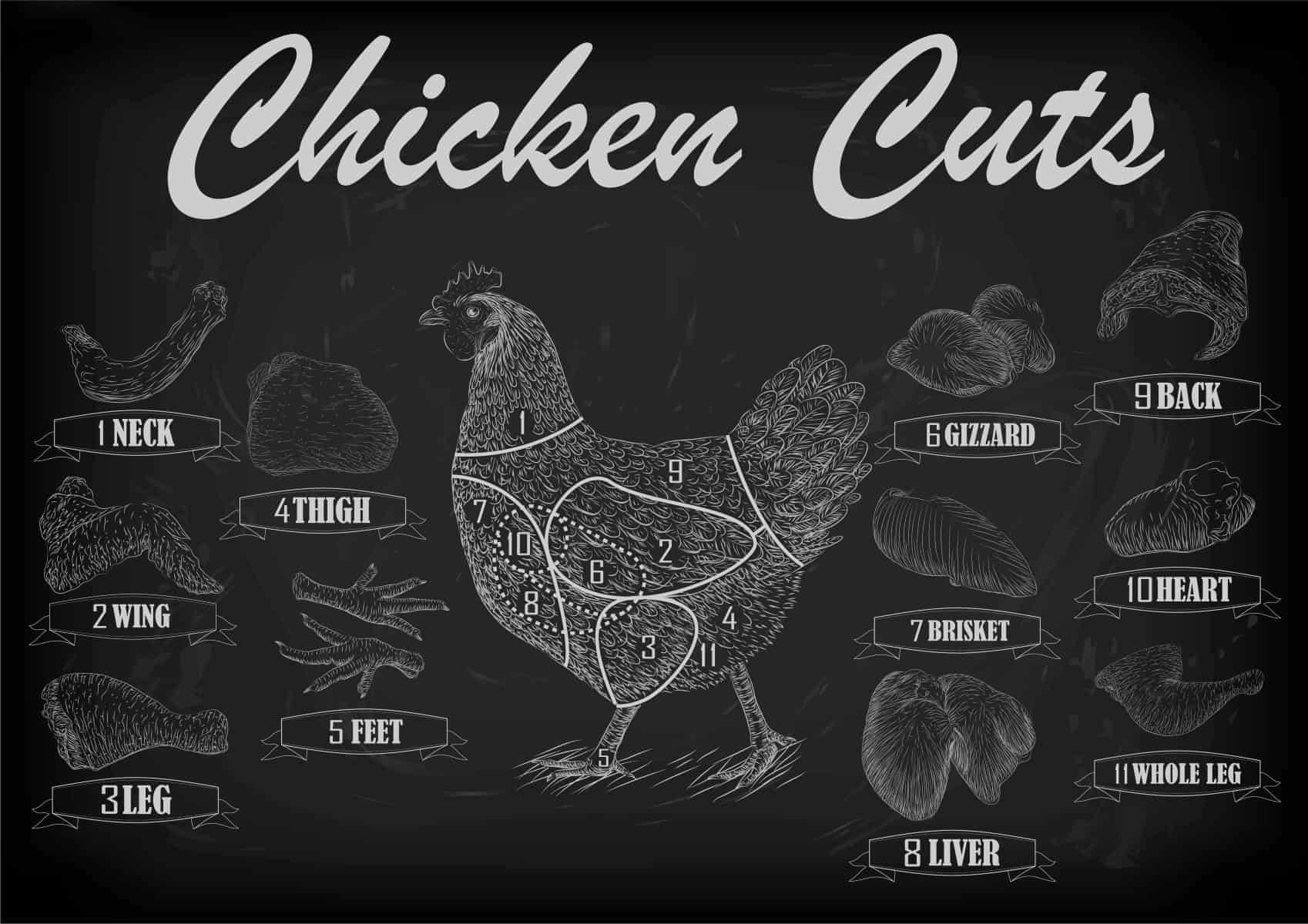 That really depends on what's on sale, but in general dark meat tends to be cheaper – so drumsticks and thighs or chicken legs as a whole. The breast may be the most popular cut, but there's plenty of good meat elsewhere on the bird! Wings used to be the cheapest cut but are now one of the more expensive pieces.
There are also lesser-known parts here that aren't as readily available or used; examples are the neck, feet, gizzard, heart, and liver. If you ever get a chicken that includes some of these, you can make great chicken stock by adding these in along with vegetables and the carcass.
Helpful Items for This Post
This post contains affiliate links. As an Amazon Associate, I earn a small portion from qualifying purchases at no extra charge to you.
Ceramic Beer Can Chicken Roaster
Which part of the chicken is the tastiest?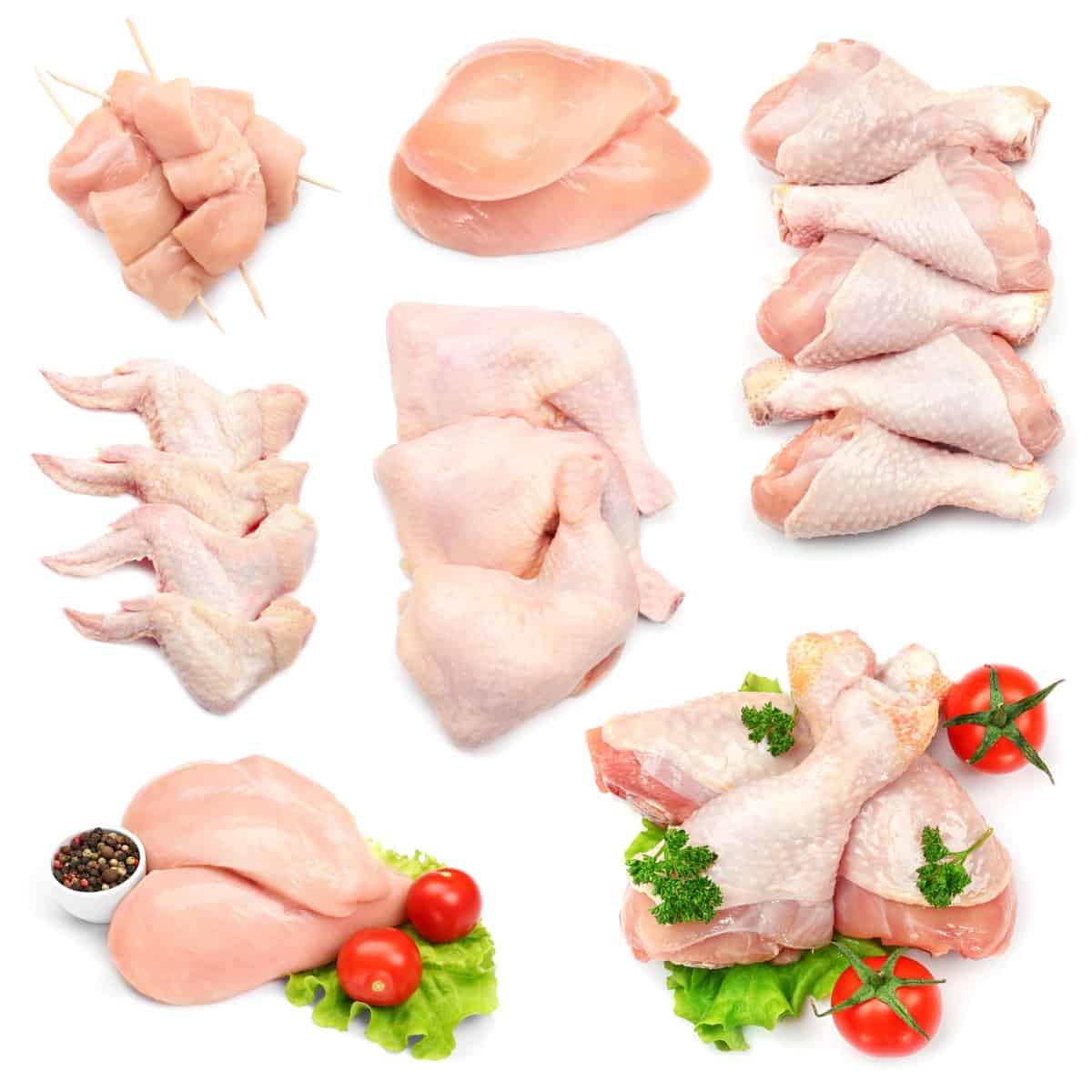 Nope. I'm not falling into that trap. If you've ever carved a turkey on Thanksgiving or Christmas and watched your extended family bicker over which is the best piece, you'll understand that everyone has an opinion on the best part of poultry, and there is no 'tastiest' that is universal.
What can you do with each part of the chicken?
I'll take the time and group the parts into white meat and dark meat and then drill down from there. But first, whole chickens. A whole bird is amazing for roasting whole, or you can spatchcock the bird too, but if you don't want to do that, you can break them down into the other pieces and keep the carcass for making stock, as mentioned above. Learning how to butcher a chicken properly will save you a ton of money, and it really isn't that hard. Either way, you'll have amazing dinners to look forward to.
White meat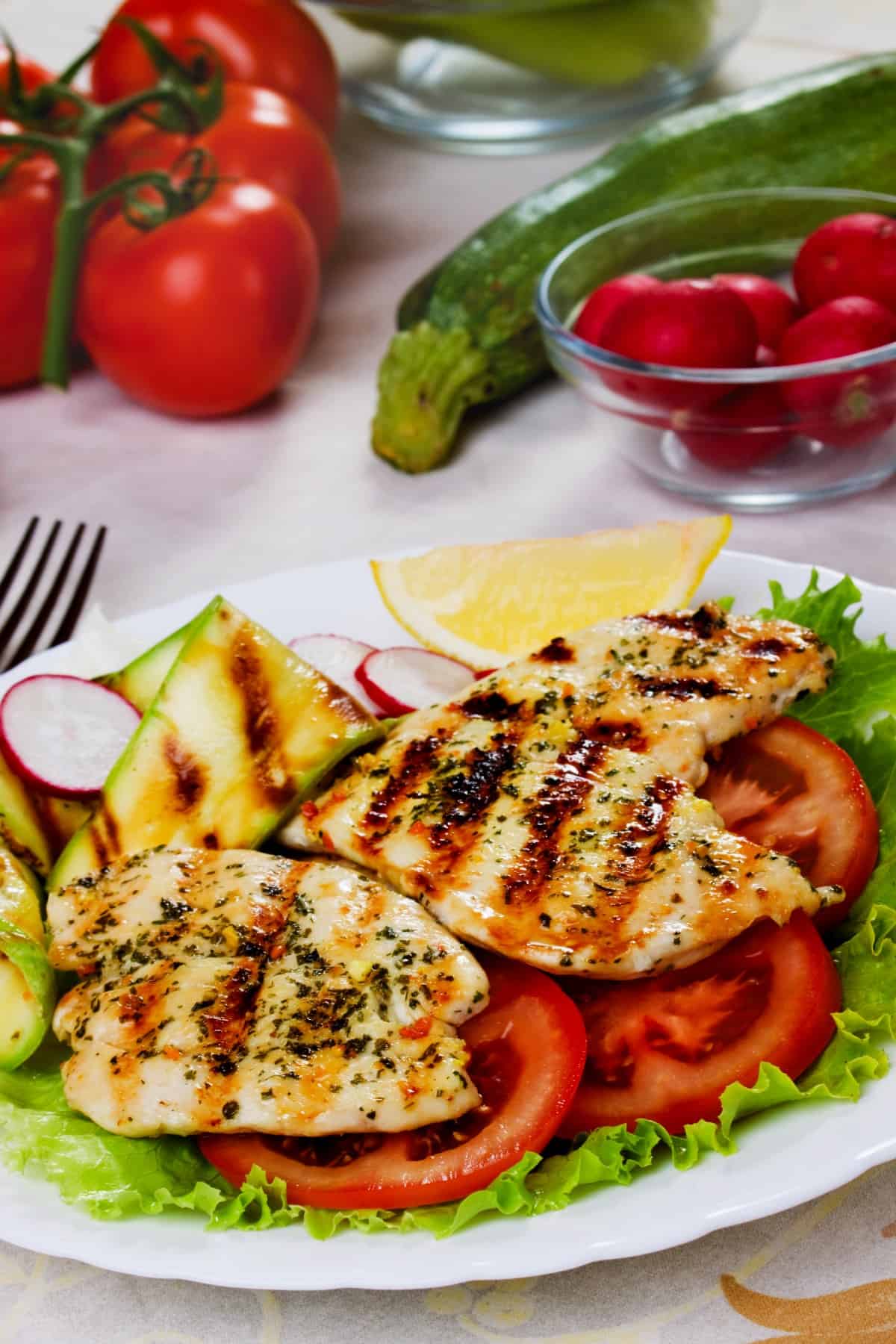 Breasts are the first thing people think of when they hear white meat, but the wings are also considered white meat (there just isn't much meat on them).
With a breast, you can do pretty much anything – pan fry it, stuff it, roast it, grill it, or bake it. You can use small pieces of it in stir-fries or in soups and stews. Breasts are the leanest part of the chicken, particularly when they don't have the skin on. One thing you should be careful of with breasts is overcooking. You should cook white meat to 165°F – overcooking it will make it dry out quickly. I like to pound mine out, season with lemon pepper, and do a quick fry to keep them tender and juicy.
Wings can be fried – either in hot oil or in an air fryer, roasted, baked, or grilled. They're higher in fat than breasts, so they won't dry out as quickly, but they're thin, so you don't need to cook them as long as a breast piece.
Dark meat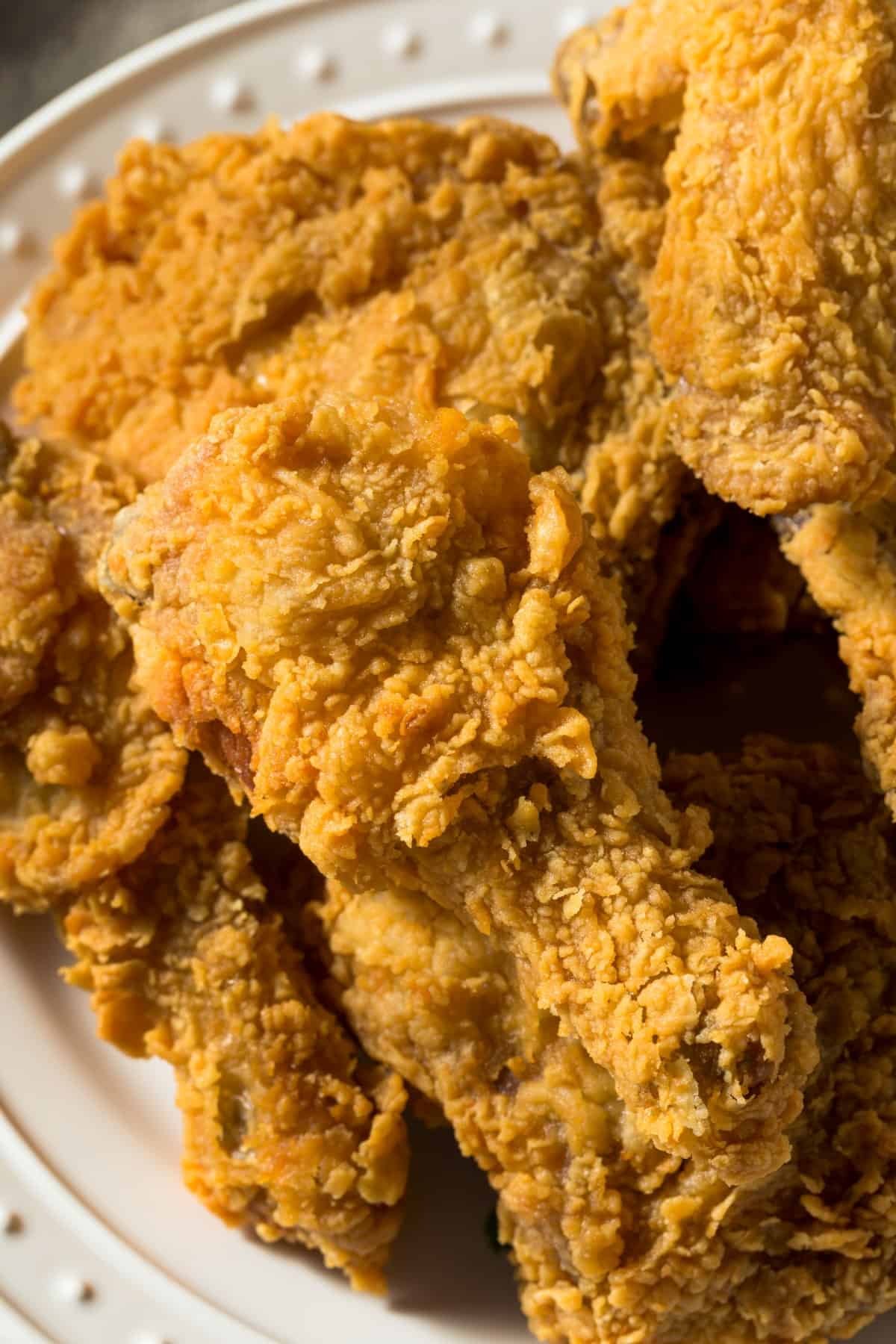 Dark meat refers to the meat of the chicken's legs – the leg itself and its main parts – the thigh and the drumstick. This meat should be cooked to 165°F also.
The legs are just that – the whole chicken leg. Legs have both the thigh and the drumstick portion attached. They can be grilled or baked or fried.
Thighs are another popular cut. They're all dark meat and can come boneless or bone-in. Chicken thighs are great on the BBQ or baked in the oven. I also love them in a quick skillet dinner.
Drumsticks are what we call the shins of the chicken. They come with the bone in (always) and are amazing when cooked on the BBQ or baked in the oven. It's also a popular choice for coating in batter and frying. Fried chicken restaurants report that drumsticks are the number 1 request from customers.
When working with this protein, it's really important to practice good hand hygiene – washing your hands carefully and avoiding cross-contamination. I use a cutting board that is designated for raw poultry only and don't ever cut cooked meat or vegetables on it. Raw poultry can be a vector for Salmonella, so you want to be sure everything that touches raw chicken is thoroughly washed in hot, soapy water.
Chicken is a great versatile type of meat, and whether you buy it whole or only get your favorite cut, you'll find a great recipe to use it in.
Great Chicken Recipes to Try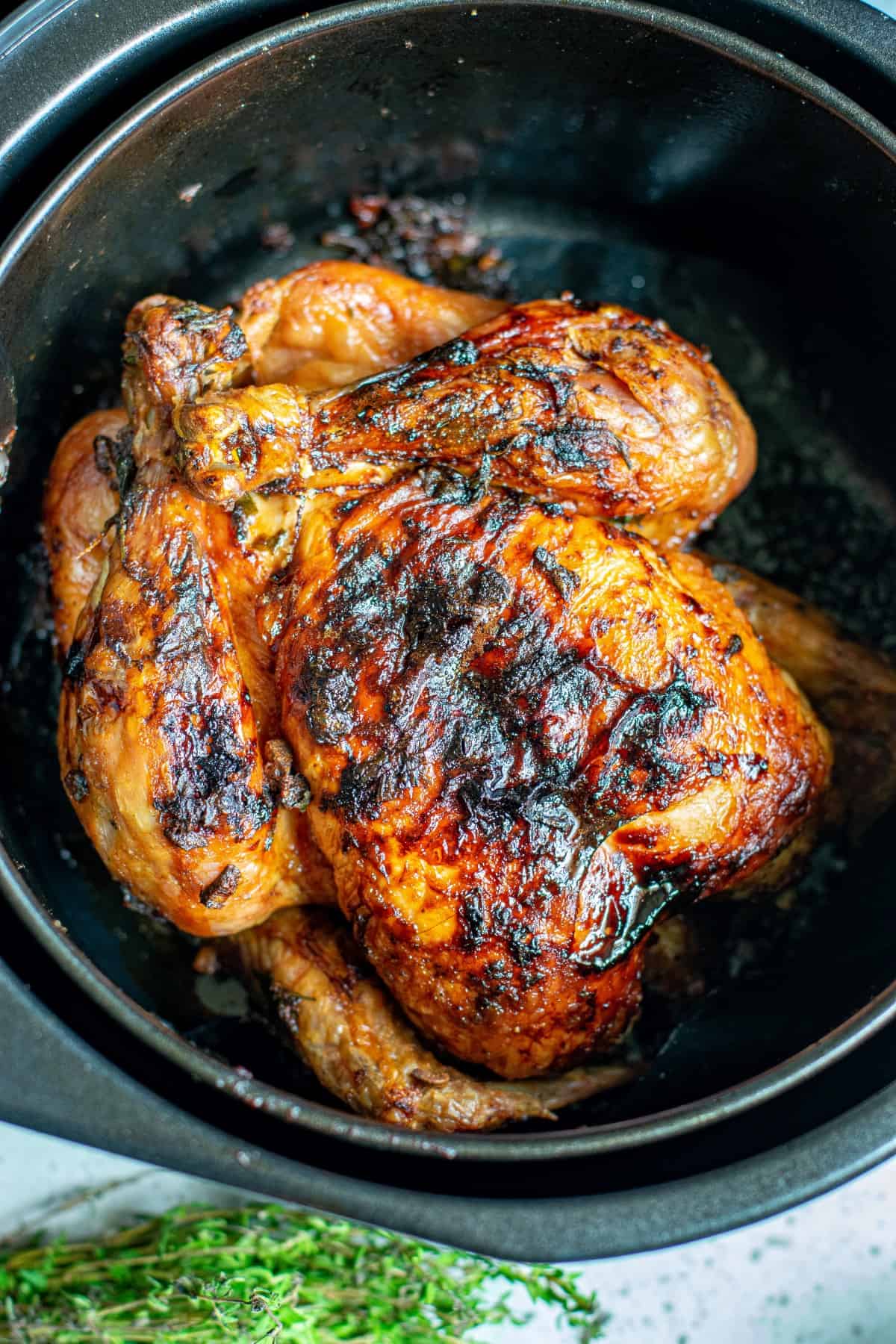 We sure love this poultry in our house and have loads of recipes. Here are a few of our latest recipes for you to enjoy, or by all means, please just search chicken on our site.
30 Minute Cheesy Chicken Potato Soup
Air Fryer Roast Chicken (shown above)
Asian Inspired Baked Chicken Wings
Skillet Chicken with Olives and Tomatoes
Instant Pot Chicken Cacciatore
Pin it HERE!!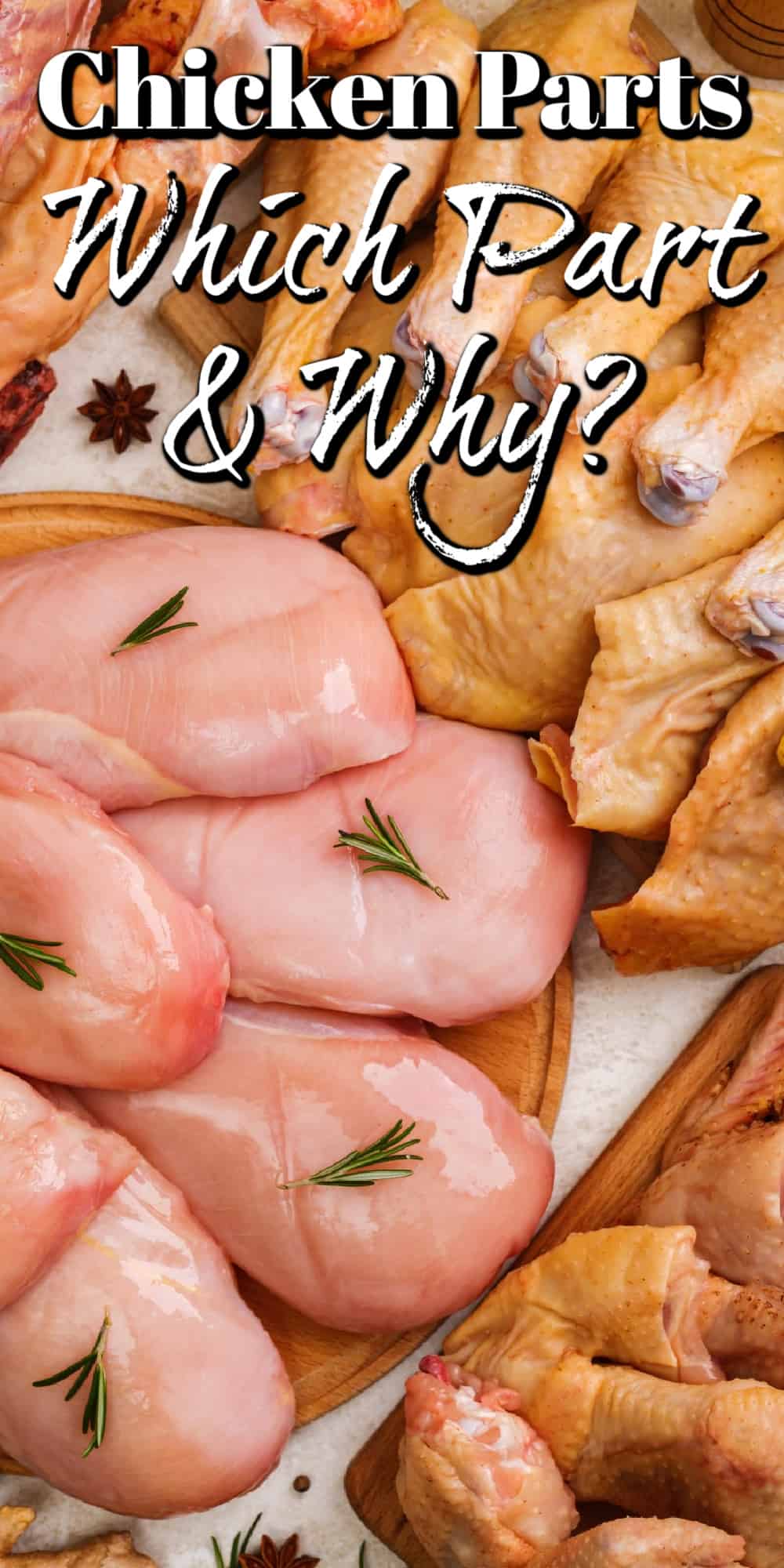 Pin it HERE!!