Citrus Raspberry Bundt
A gorgeous Citrus Bundt with a little raspberry surprise inside! This moist and delicious simple bundt cake can be enjoyed at any time. Want more raspberry flavor? Then serve this with our gorgeous raspberry sauce too!
We have for you today #BundtBakers and I have a delicious Citrus Raspberry Bundt! Woohoo, love making bundts like this amazing Glazed Pistachio Bundt Cake.
I had some really great success with bundts when I first started off. Never did a cake stick or a filling sink. I think I have become more daring with recipes and with that trouble can arise. I had to make this cake twice and still the middle sunk, which of course with a bundt it is then at the top of your cake.
The theme this month is "Hidden Surprise" or filled bundt cakes hosted by Anshie from Spice Roots.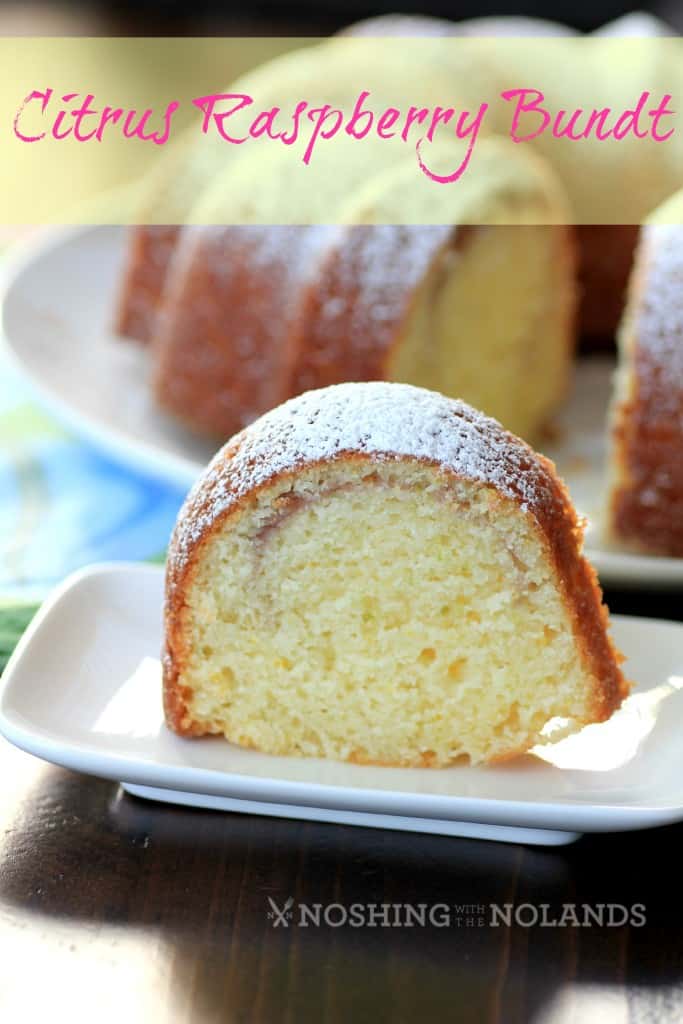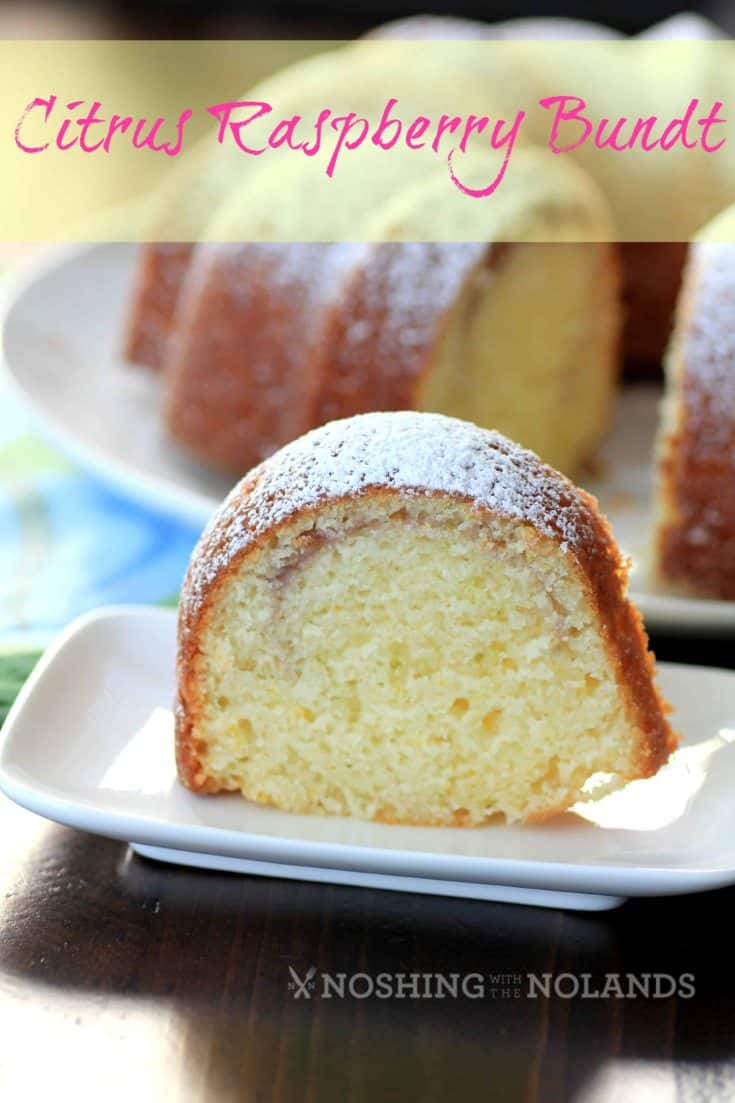 Does it really matter that the yummy raspberry is at the top, well no, it is still a surprise!! Even more so for me when I was hoping it was in the center, LOL.
It was still a very delicious cake and pretty I would say. No complaints from my cleaning ladies who adore my bundts and look forward to my next creation. I am happy to bake for them and anyone else who enjoys them.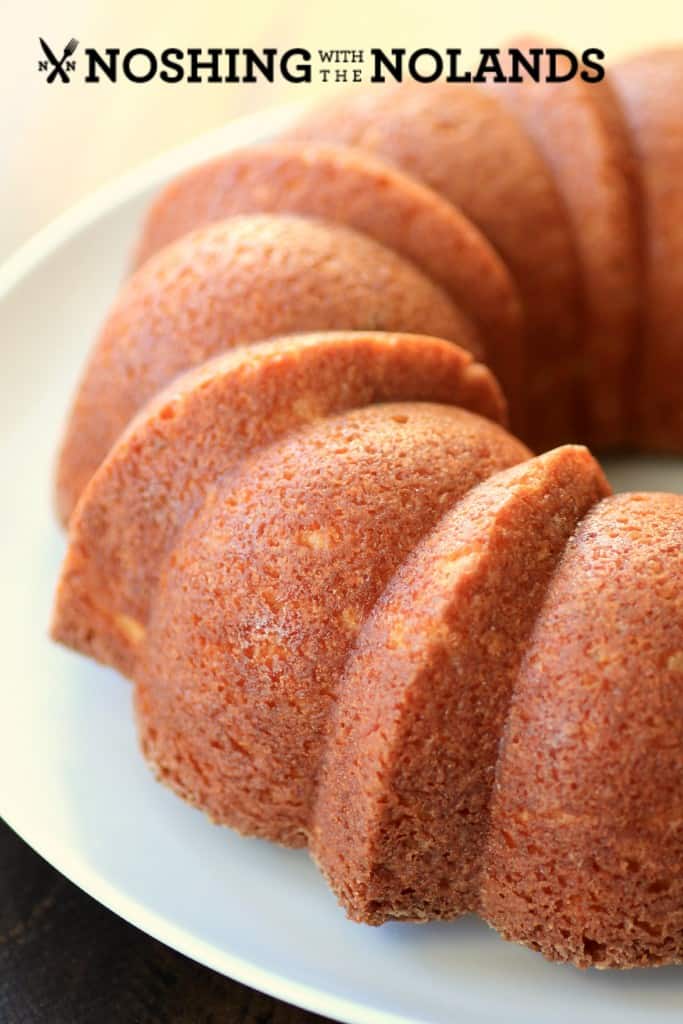 It is so satisfying when that bundt just falls right out of the pan. I now brush my pan with butter and then dust with flour, always bang out the excess.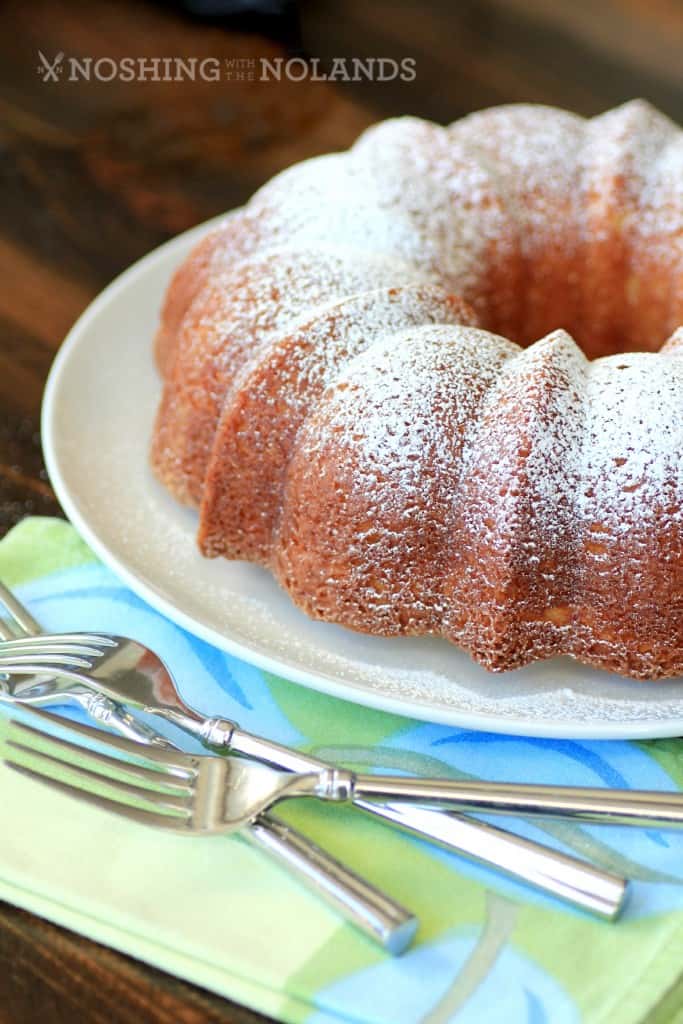 I have made a couple of lemon bundts now but this time I liked the added lime and orange flavors in the cake. Then the pretty little raspberry jam shines out too with the citrus.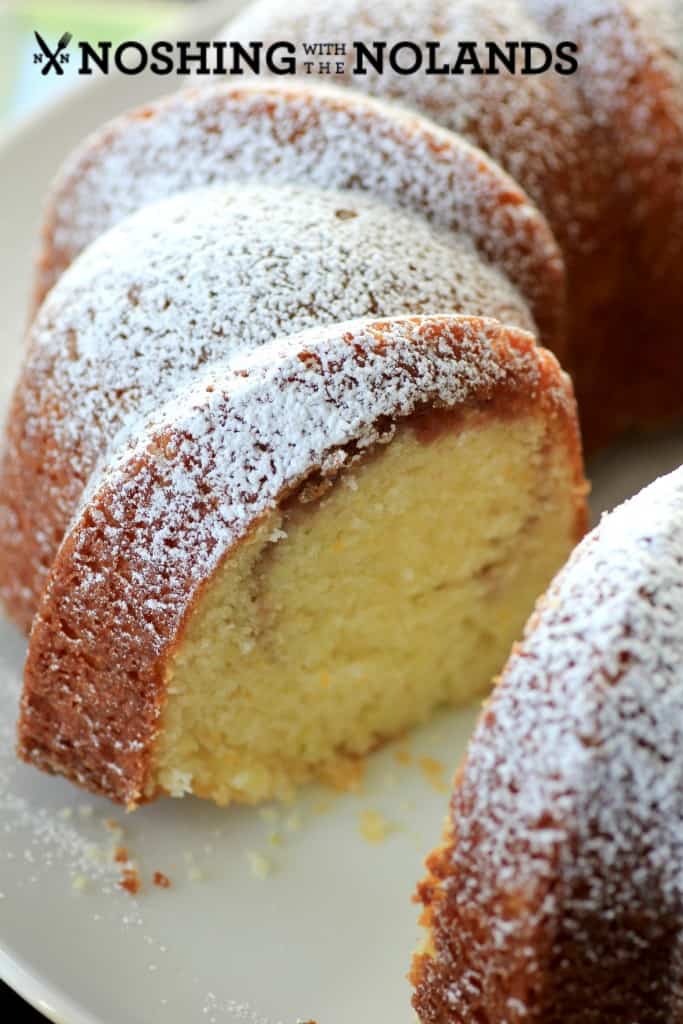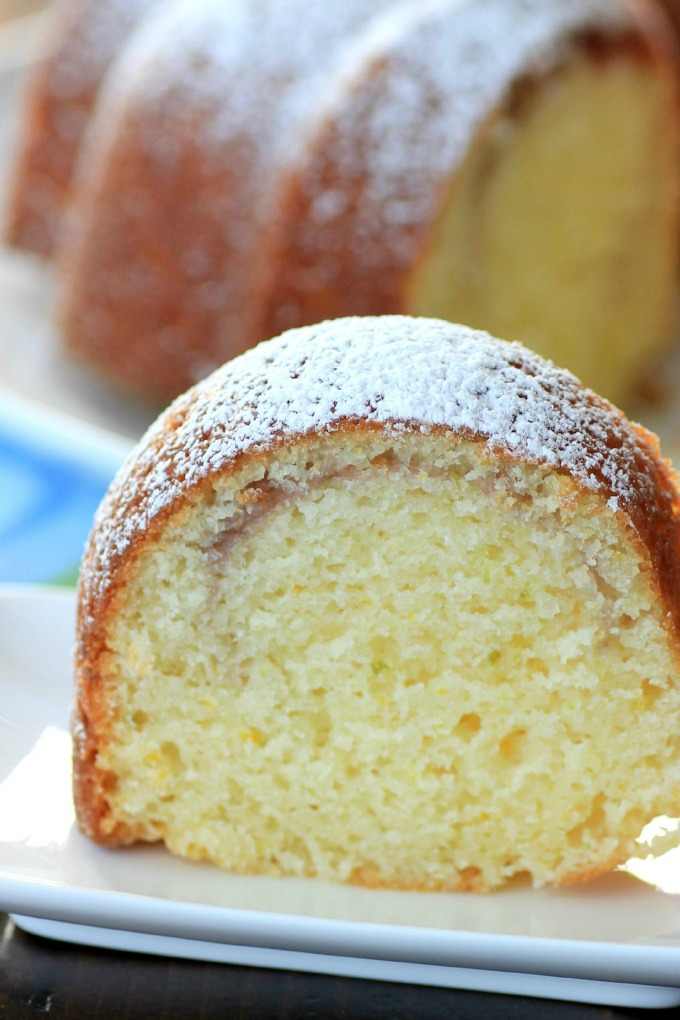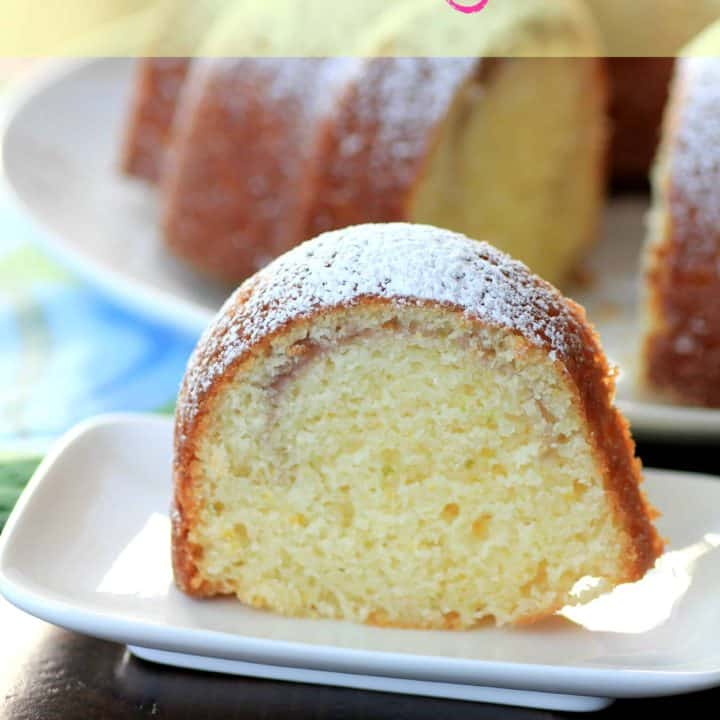 Citrus Raspberry Bundt #BundtBakers
Yield: 10 - 12 servings
Prep Time: 20 minutes
Cook Time: 55 minutes
Total Time: 1 hour 15 minutes
A gorgeous citrus bundt with a little raspberry surprise inside! This moist and delicious simple bundt cake can be enjoyed at any time.
Ingredients
½ cup butter, softened
1⅓ cup sugar
2 eggs
1/2 tsp. lemon extract
1/2 tsp. orange extract
1/8 cup lemon juice
1/8 cup lime juice
Zest of one small lime
Zest of one small lemon
zest of half a large orange
2 cups flour
1 tsp. baking soda
½ tsp. salt
1 cup sour cream
1/4 cup raspberry jam
Icing sugar (confectioners sugar)
Instructions
Preheat oven to 350F. Grease and flour bundt pan. Set aside.
In a large bowl of a standup mixer with a paddle attachment blend butter and sugar together for 2 min. on medium speed until light and fluffy. Add eggs, extracts, juice and zest and blend. Mix flour with the salt and baking soda and add to the mixture. Mix in the sour cream. Beat for 2 min. scraping down the bowl often.
Pour the ½ the batter into the prepared cake pan. Place the raspberry jam into the middle of the batter creating a ring completely around the bundt pan but staying in the center of the batter. Place the remaining batter on top and smooth out slightly. Bake for 45-55 min. until done. Using a cake tester if possible.
Cool in pan and then invert onto a cooling rack.
Serve dusted with icing (confectioners) sugar.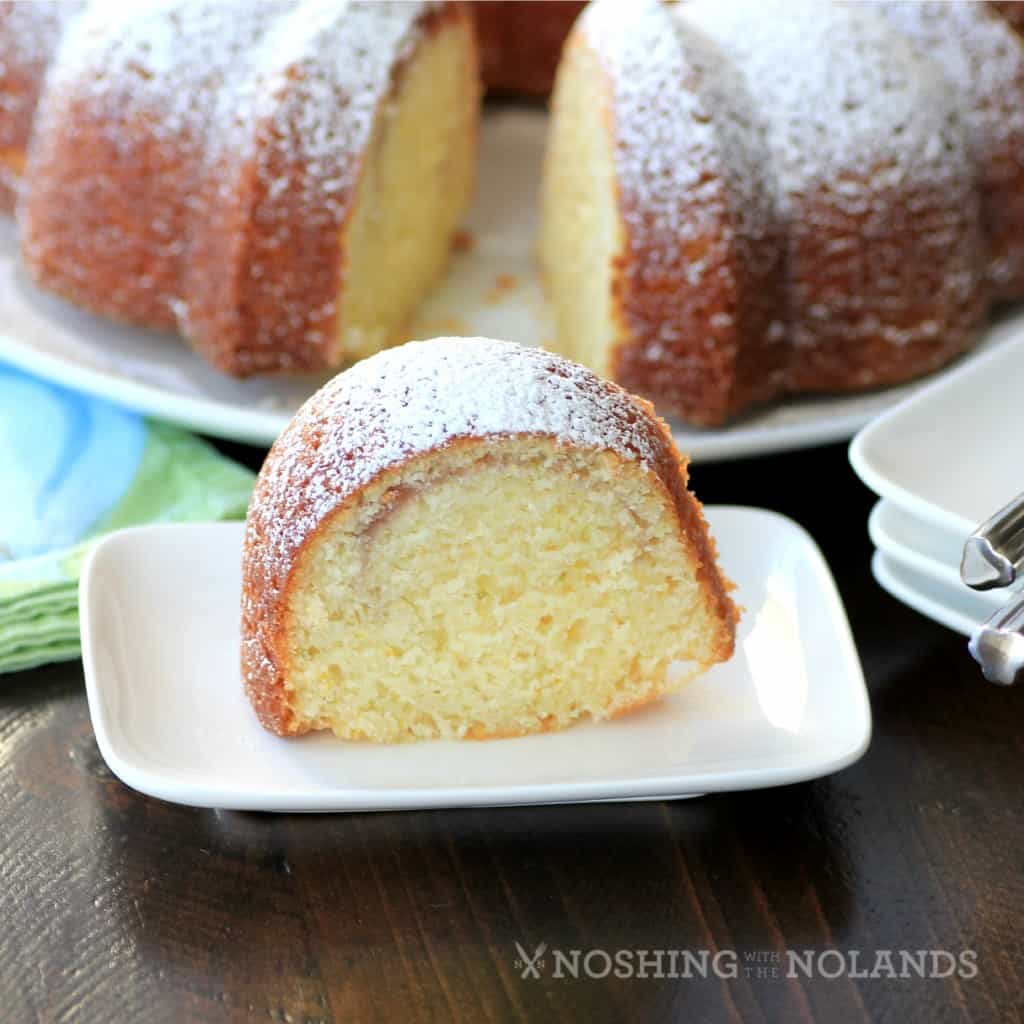 #BundtBakers is a group of Bundt loving bakers who get together once a month to bake Bundts with a common ingredient or theme.
Follow our Pinterest board right here. Links are also updated each month on the BundtBakers home page.
We take turns hosting each month and choosing the theme/ingredient. The theme for April is "Hidden Surprise" – Bundt cakes with fillings or stuffing. There was no constraint on filling and flavor choices.The only
requirement was that the cake be filled/stuffed inside. Anshie from SpiceRoots was our host for this month.
If you are a food blogger and would like to join us, just send Stacy an email with your blog URL to [email protected].