Delicious Spinach Squares
I have a love for spinach, always have. I remember growing up and liking cooked spinach with butter, salt and pepper and as an adult I still like it that way. Today though I bring you a new delightful way to enjoy spinach in these Delicious Spinach Squares.
Do you get bored with simple sides and want a recipe that is a bit jazzed up but not to the level of a Thanksgiving dinner. Sometimes the sides can be even better than the main or enhance the flavor of a main dish.
Spinach is an easy vegetable to work with. It cooks down easily and after being squeezed dry it can be incorporated in many delicious dishes like this one. Amber was in the kitchen making this great recipe.
How to Make Delicious Spinach Squares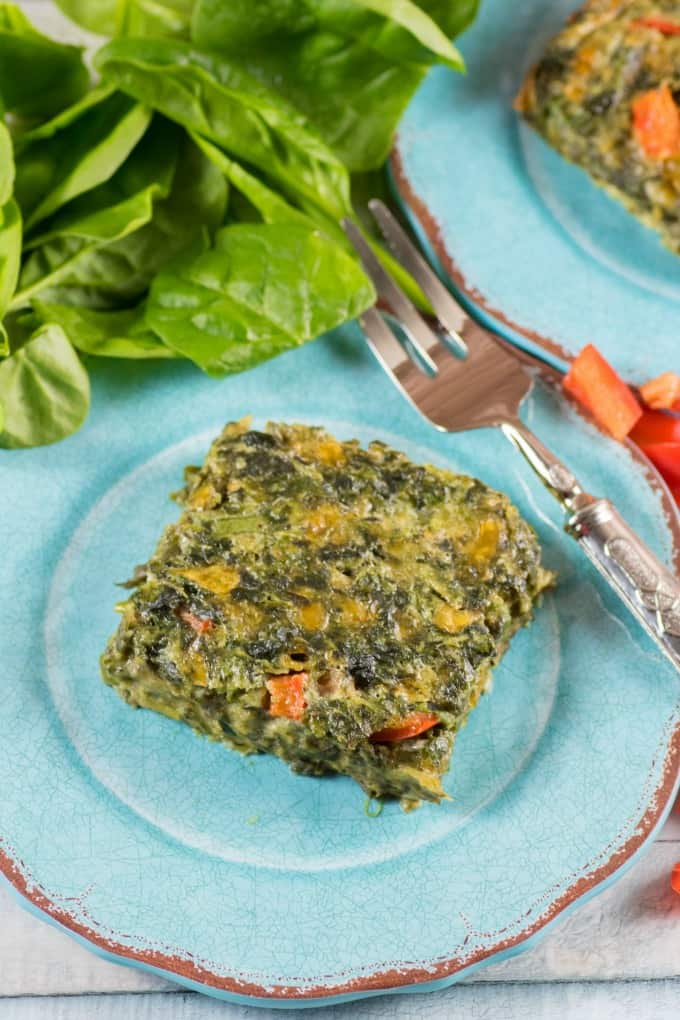 This dish can also be served up as an appetizer or as hors d'oeuvres; it is a great vegetarian option to serve your company. As an appetizer you can slice this into tiny squares for a one-bite option and they make a great finger food.
We also had this as a side dish and also as a breakfast item with a poached egg on top. There is nothing that I like better than that in the morning.
These squares are also amped with the flavor of cheddar cheese plus sweet red peppers, and green onions. The seasonings are simple with salt, pepper and nutmeg.
There is also an egg and milk mixture along with flour to bind all the ingredients together. This allows you to be able to cut them into squares.
Chopped frozen spinach is used for the recipe which is not only inexpensive but also so easy to use. Just defrost, squeeze dry to remove excess water and you are ready to use it in the recipe. You don't have to get too vigorous with this; some moisture keeps them moist too.
Once the ingredients are combined they are added to a prepared baking dish that has been greased.
Healthy Recipe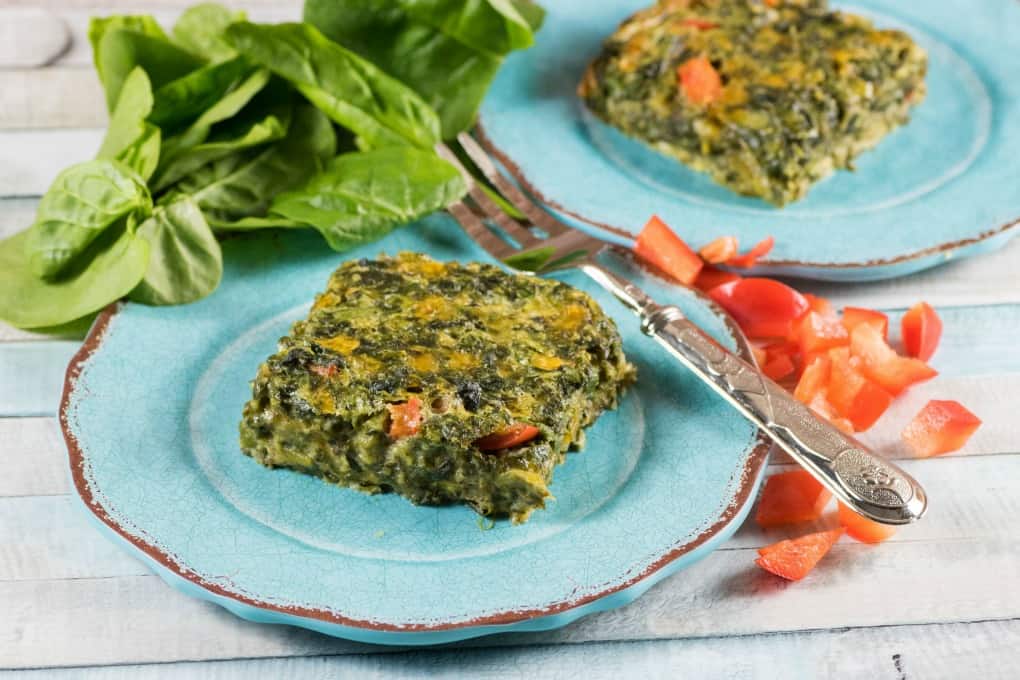 This is a healthy recipe but one that so many will love as it is just a bit different than most sides or appetizers. The pretty red and green would work equally well as a summer dish or a holiday dish.
Feta cheese would be a nice alternative to cheddar cheese giving this dish a more Mediterranean taste. A little Parmesan could be added too or even sprinkled on top.
This side would be great with a big juicy steak being something similar that you would see at a steak house or it also can be served with chicken, fish or pork.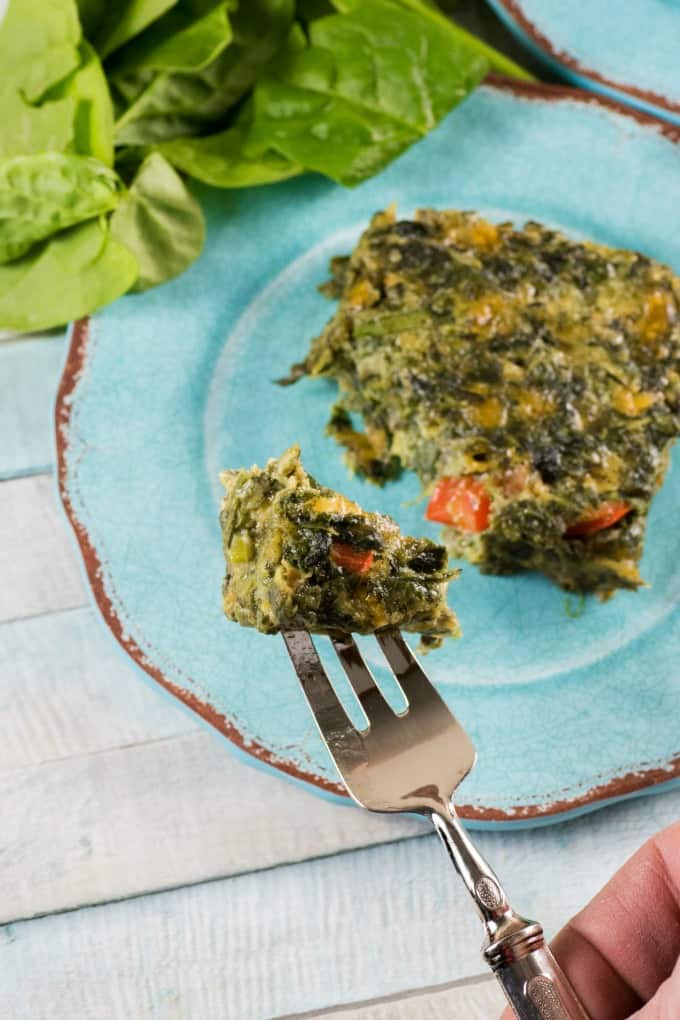 Preheat the oven to 350F and pop in these Delicious Spinach Squares. They are baked for 30-35 minutes until set. Let them cool for about 10 minutes before you attempt to slice them so they have time to set up.
And that is how simple these spinach squares really are. They easily go from breakfast to appetizer to side dish, a very versatile recipe to enjoy!!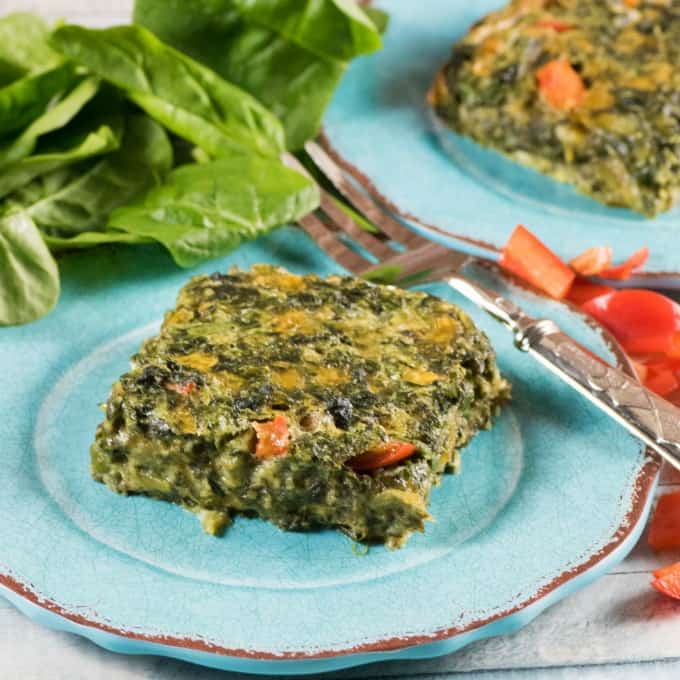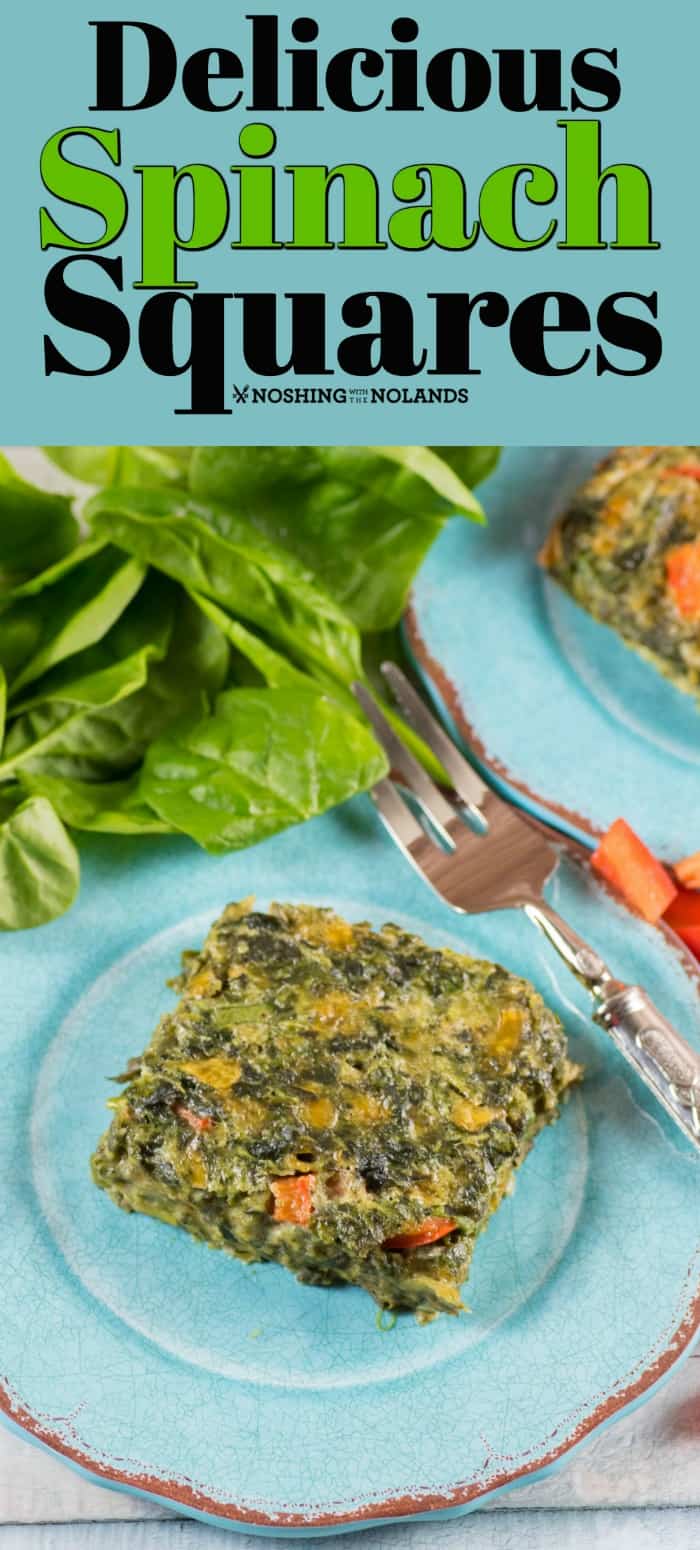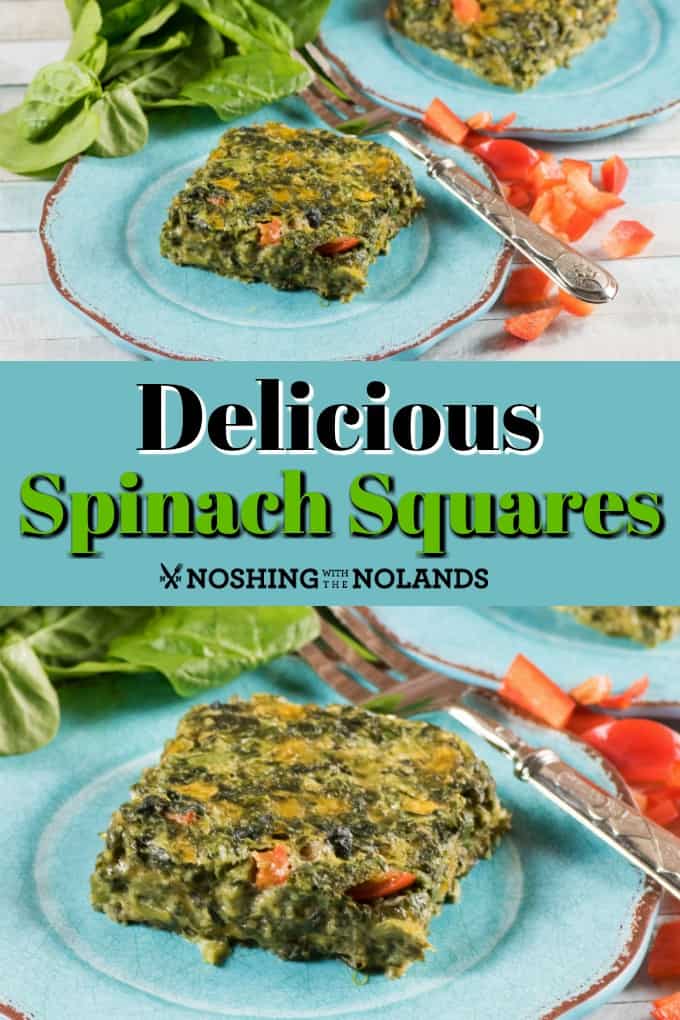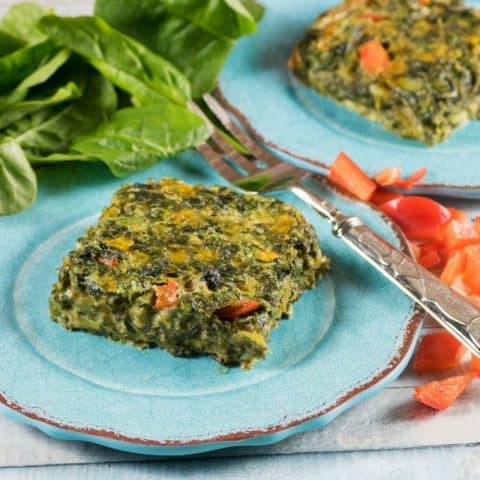 Delicious Spinach Squares
Yield: 12 servings
Prep Time: 15 minutes
Cook Time: 35 minutes
Total Time: 50 minutes
Ingredients
1/3 cup all-purpose flour
1 tsp. baking powder
1 tsp. salt
1/2 tsp. pepper
1/4 tsp. nutmeg
2 eggs
1 cup milk
1 Tbsp. butter, melted
2 cups cheddar cheese, grated
1 pkg. (300 gm.) frozen chopped spinach, thawed and squeezed to remove most of the moisture
1/4 cup red pepper, chopped
1 green onion, chopped
Instructions
1. Preheat oven to 350F. Grease an 8x11" baking dish and set aside.
2. Stir together flour, baking powder, salt, pepper and nutmeg in a large bowl.
3. In another medium sized bowl whisk the eggs well and then whisk in the milk and butter. Stir in the cheese, spinach, red pepper and onion.
4. Pour the spinach mixture over the flour and stir to just combine. Pour into the prepared baking dish.
5. Bake for 30-35 minutes or until set. Let cool 10 minutes and then slice into squares.
Nutrition Information:
Yield: 12
Serving Size: 1
Amount Per Serving:
Calories: 125
Total Fat: 9g
Saturated Fat: 5g
Trans Fat: 0g
Unsaturated Fat: 3g
Cholesterol: 54mg
Sodium: 398mg
Carbohydrates: 5g
Fiber: 1g
Sugar: 0g
Protein: 7g