Disclosure: I was compensated for this post. All opinions and experiences are my own.
Back-to-school is now upon us and everyone is thinking of easy lunch boxes to easy dinner ideas that kids will eat. These "Everything Bagel" Turkey Cheddar Crescent Rolls fit the bill for the lunch box to dinner and everything in between.
I know our daughter would have loved these coming home from school as an after-school snack even. She was always starving when she was in grade school. She would eat hardy after school and then a few hours later still have a great dinner.
Canadian Turkey can make quick work of any meal when it comes to prepared sliced smoked turkey and kids love it too. It is a quick fix for mom or dad and a tasty and nutritious protein also. If you love how easy this recipe is you will also love these crescent rolls too.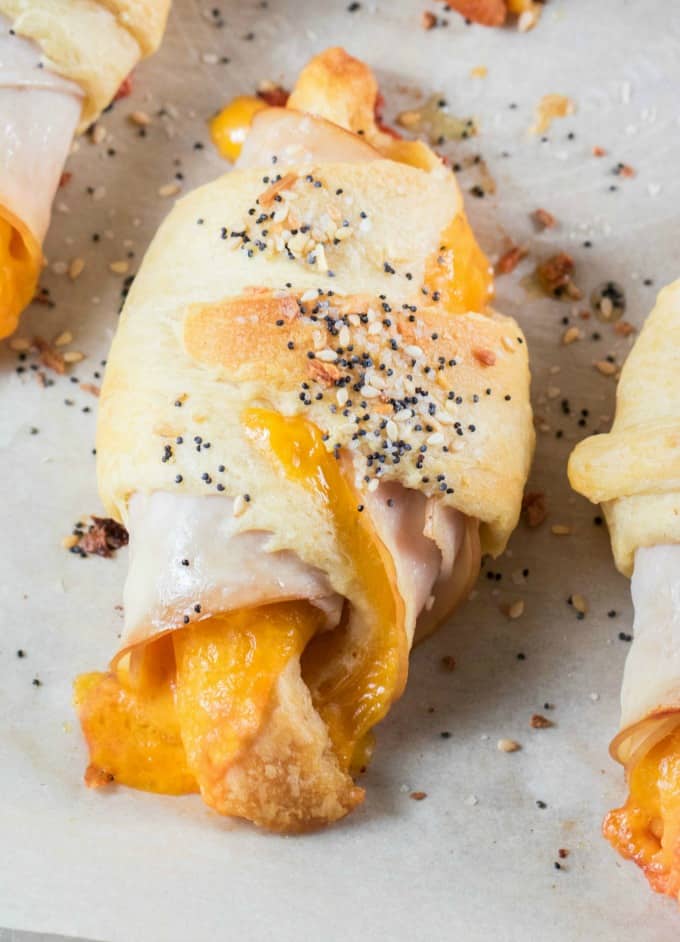 These turkey crescent rolls are packed with flavour and perfect hot out of the oven or still great cold in a lunch box. They would be delicious for a dinner or an at home lunch too.
The added "Everything Bagel" seasoning makes them wonderfully flavorful also!! And it is a great seasoning to have on hand for so many recipes too!
How to Roll a Crescent
Just a few simple ingredients that are available at any grocery store and you have these wonderful sandwiches made in no time. Store bought crescent roll dough is so easy to find and so easy to work with too.
Once you have layered on your turkey and cheese just start at the wide end and simply roll up. Brush with butter and add on the "Everything Bagel" seasoning.
Just thinking of the great smoked turkey in these has me craving them again!! Plus who doesn't love ooey gooey cheddar cheese.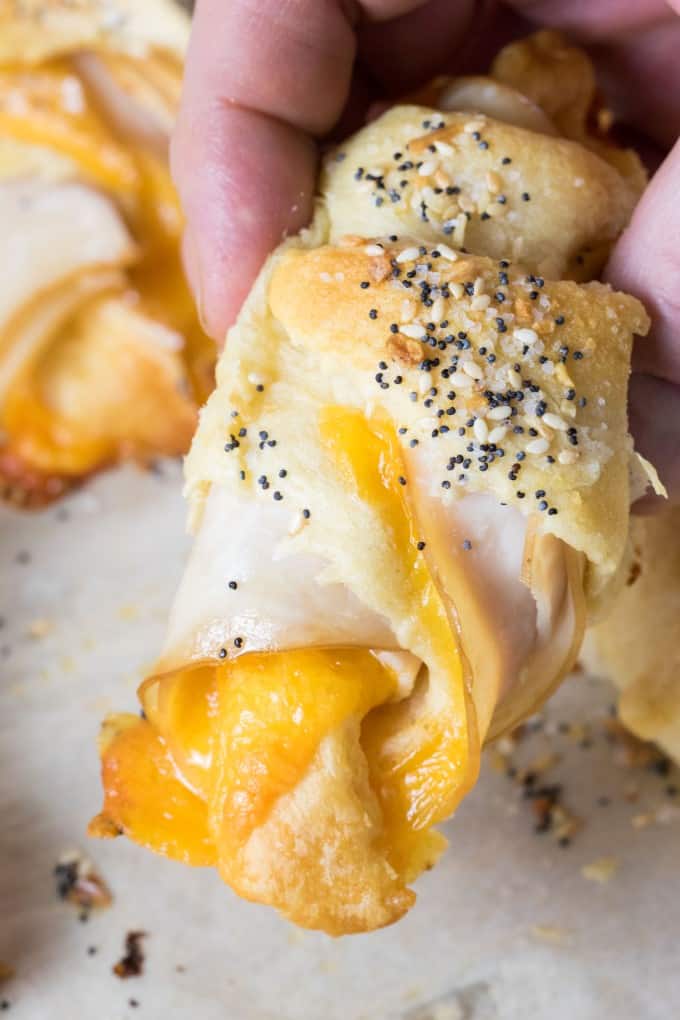 So simple and yet so tasty. Bake them up to a gorgeous golden brown and wait for the ooohs and aaahs!!
You will want to make these all the time for your lunches too! Getting yourself back into routine is easier with quick recipes and tips.
Making up a pan full of these quick sandwiches will therefore get you out the door fast and off to activities or sports or give kids time to delve into homework.
Canadian Turkey
Choosing Canadian turkey for your meals makes your job super-easy. It is a protein-packed staple, for a 100 gram serving it provides about 30 grams of high quality lean protein.
Turkey also packs in nutrients like B12, selenium and zinc. Putting turkey on your plate will therefore give your kids and you the energy to get through a busy afternoon or evening.
So much is going on with back-to-school that we need all the energy we can get. Try this recipe too for Big Crunch Oven Baked Turkey Tenders.
This family friendly meal is also good to pack into your kids' lunch boxes. Kids find lunches like this very satisfying especially if you pack in their favorite dipping sauce.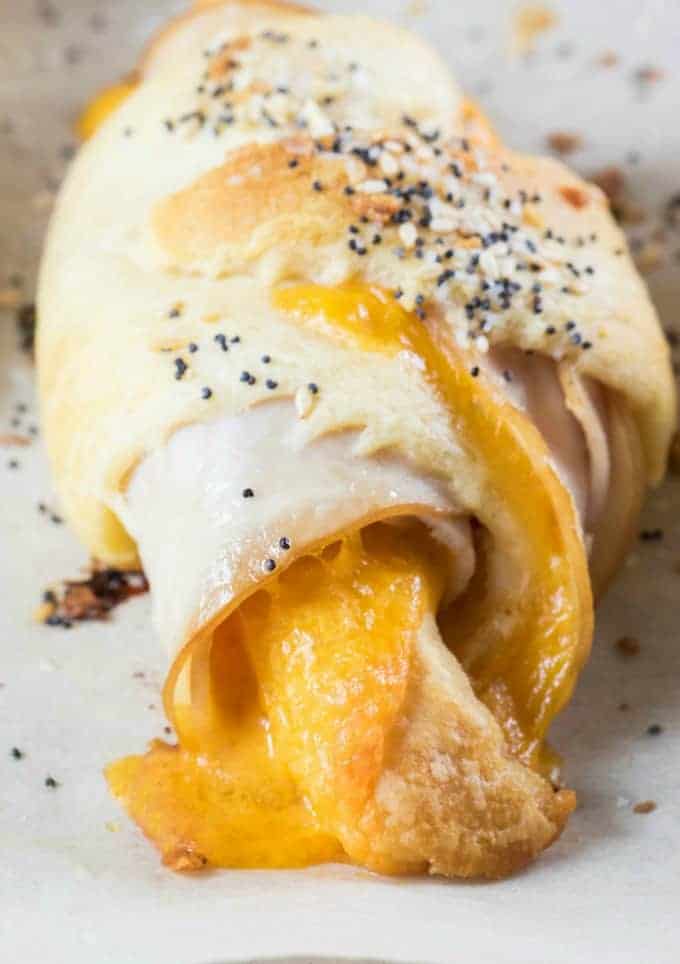 I know you want to just grab that and take a big ol' bite. I know I do thinking back how amazingly good these really are with so little effort.
Quick Tips to Get you Back-to-School with Canadian Turkey
Batch Cook: Turkey is the perfect choice for batch cooking. Plan for recipes that are easy to scale and cook extra turkey to provide planned leftovers, so you can cook once and eat twice!
Get Healthy: Turkey is a great source of protein, important minerals and nutrients. Power-up your plate without having to compromise on flavour with this tasty ingredient.
Keep it Simple: Turkey can be cooked ahead of time and freezes well, so you can have an easy meal on hand during rushed weeknights and busy weekends.
Versatility Plus: Turkey adapts to all of your favourite flavour profiles and spice combinations, and with so many cuts to choose from you can find choices that please the whole family. Turkey is a delicious option for breakfast, lunch, and dinner. You can serve it hot or cold, and it tastes great the next day, too!
Boost It: Add turkey to your favourite dishes for an instant protein boost! Salads, soups, pasta sauces and casseroles all benefit from the added nutrients turkey contributes.
If you are looking for more tips, recipes and How To's visit Canadian Turkey.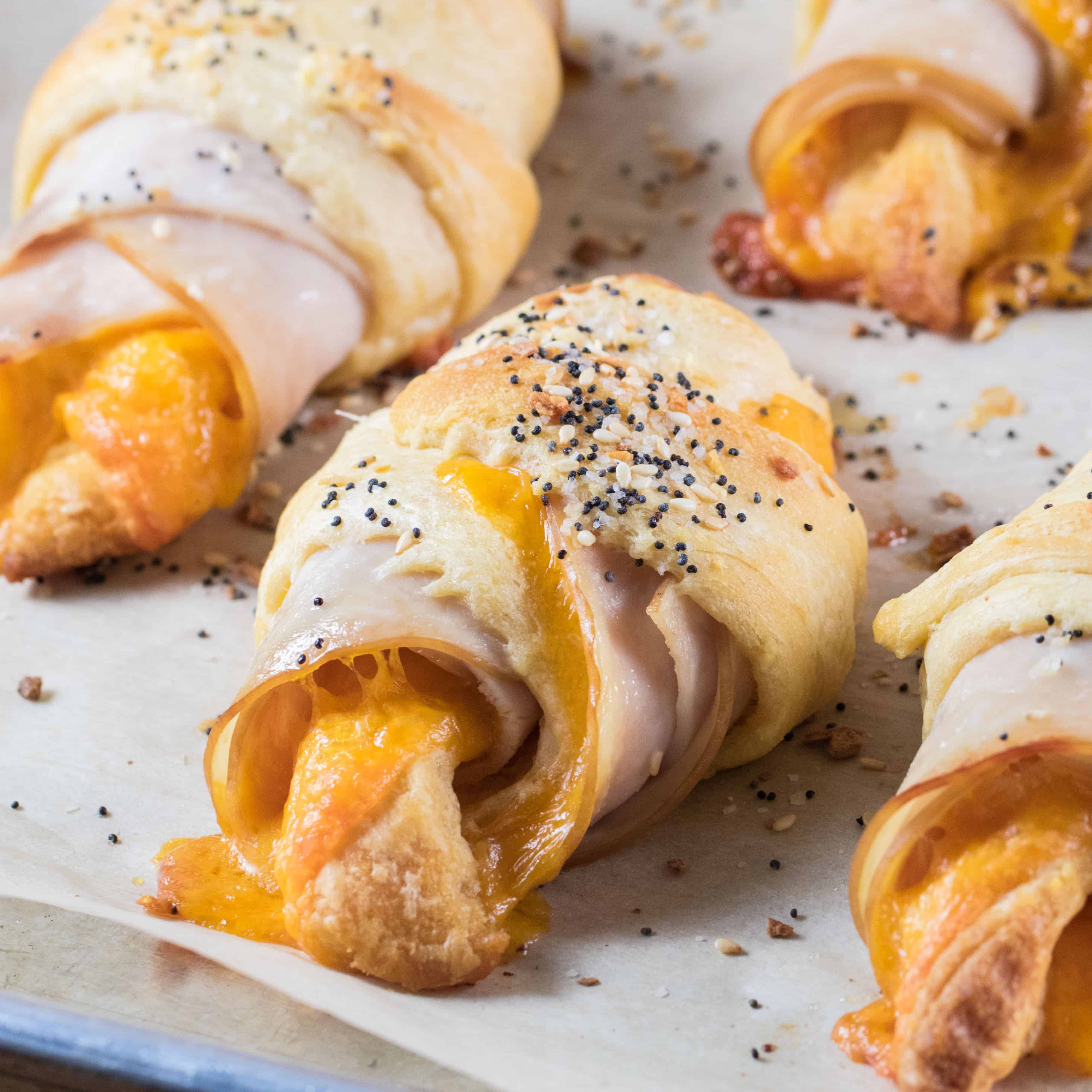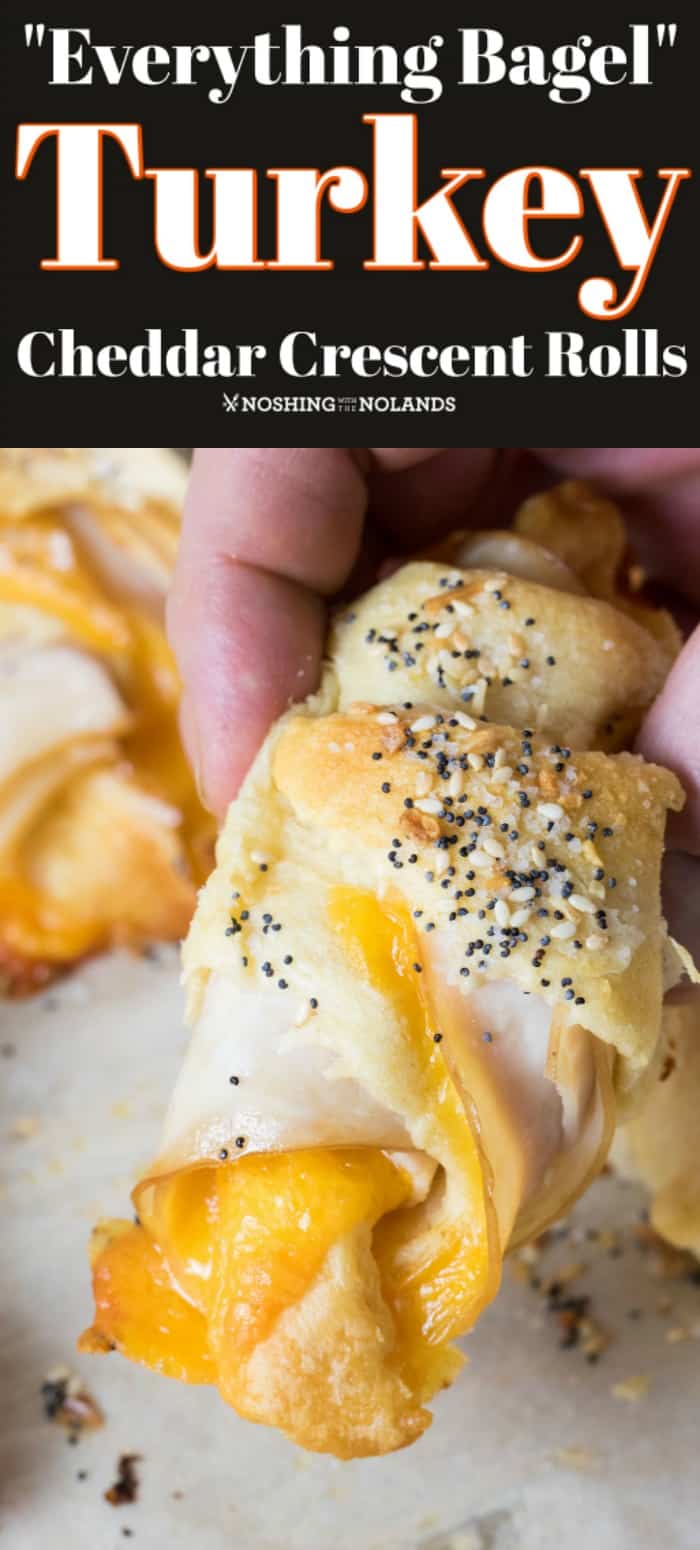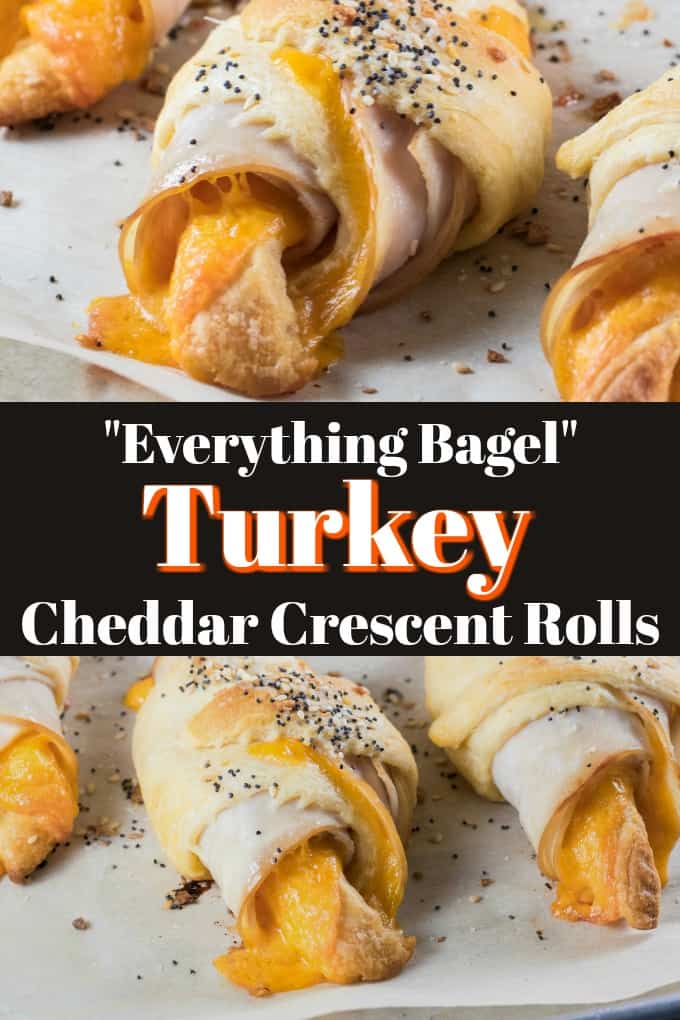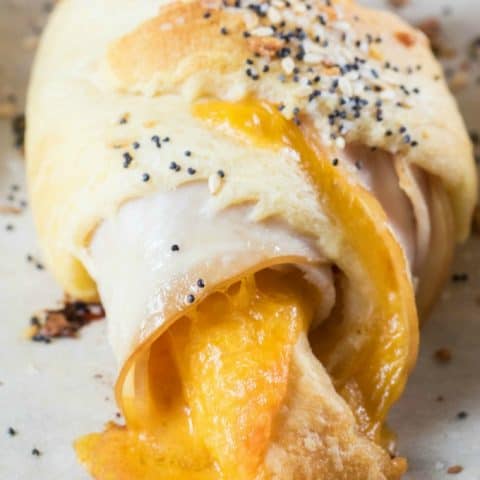 Everything Bagel Turkey Cheddar Crescent Rolls
Yield: 8 servings
Prep Time: 20 minutes
Cook Time: 20 minutes
Total Time: 40 minutes
These "Everything Bagel" Turkey Cheddar Crescent Rolls are amazing for a packed lunch or for a quick dinner for helping you get back into a routine for back-to-school meals.
Ingredients
Everything Bagel Seasoning
1/8 cup sesame seeds
1/8 cup poppy seeds
1 1/2 Tbsp. dried onion flakes
1 Tbsp. garlic powder
1 Tbsp. Kosher salt
Turkey Cheddar Crescent Rolls
1 tube crescent roll dough (8-count)
12 slices smoked Canadian turkey
8 cheddar cheese slices
2 Tbsp. butter, melted
Instructions
For the Everything Bagel seasoning toss together the ingredients in a small container with a lid. Store in an airtight container for up to 1 month.
Preheat oven to 375F. Line a baking sheet with parchment.
Roll out the crescent roll dough and break into the 8 pieces.
Cut smoked turkey slices in half if too large.
On each crescent roll add three halves of the smoked turkey and then top with a slice of cheddar cheese. See pictures.
Beginning with the widest end roll up, making sure the turkey and cheese stay inside the roll.
Place on prepared baking sheet.
Brush on the melted butter on each and sprinkle on Everything Bagel seasoning.
Bake for 18-20 min. or until golden brown and cheese has melted.
Remove from oven and let stand for 5 min. before serving.
Nutrition Information:
Yield: 8 servings
Serving Size: 1
Amount Per Serving:
Calories: 388
Total Fat: 25g
Saturated Fat: 11g
Trans Fat: 0g
Unsaturated Fat: 11g
Cholesterol: 84mg
Sodium: 1255mg
Carbohydrates: 20g
Fiber: 1g
Sugar: 1g
Protein: 21g