Healthy Green Juice
Do you see green juice around and think, hmmm, I don't know? Personally I wasn't skeptical but more intrigued to what they can taste like. I love all the healthy additions that go into green juice so I decided since I have my new Hamilton Beach Premium Big Mouth® 2 Speed Juice Extractor I was going to give a Healthy Green Juice a whirl!
Our daughter loves fresh juice anyway she can get it, so this one was a sure fire hit. She loved the color and the taste. You get a little bite from the ginger which I like. The fruit gives it a wonderful sweet flavor. This is a really healthy way to take in your fruits and veggies and a few extra ingredients too! Check out our video to see all that goes into making this amazing Healthy Green Juice!
Do your kids bulk at veggies? Putting them into juice and calling it a fun name will get them into many vegetables that they might never try. They will love seeing the juice being extracted and the fun and gorgeous colors that they turn.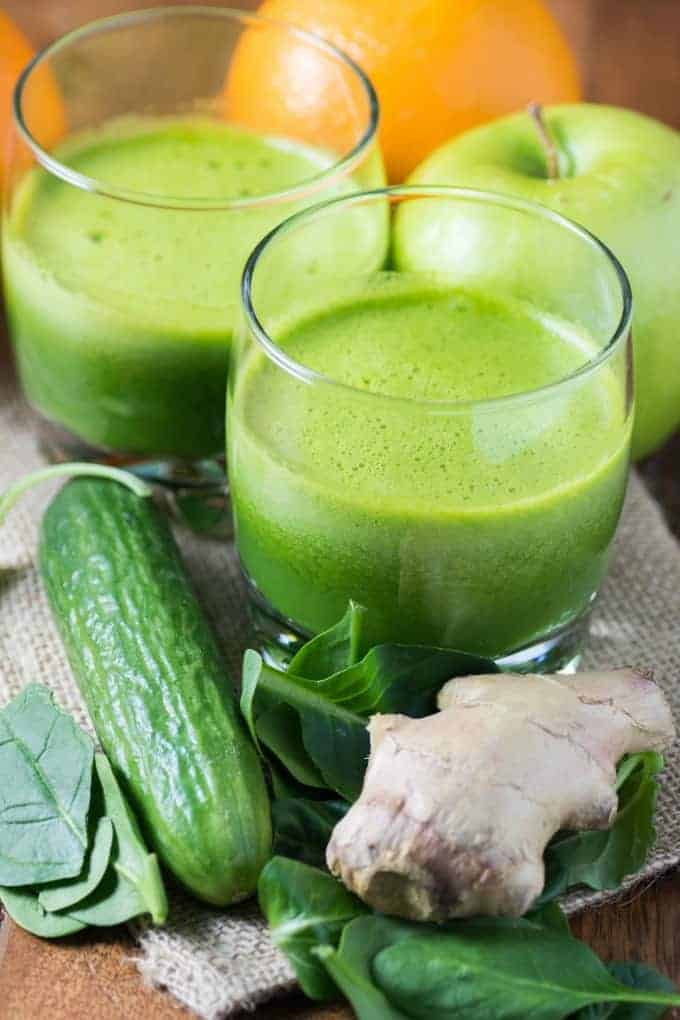 Into this juice I added ginger which I love the calming effect it has on your GI system. There are also many other benefits to ginger, like heart health and so much more!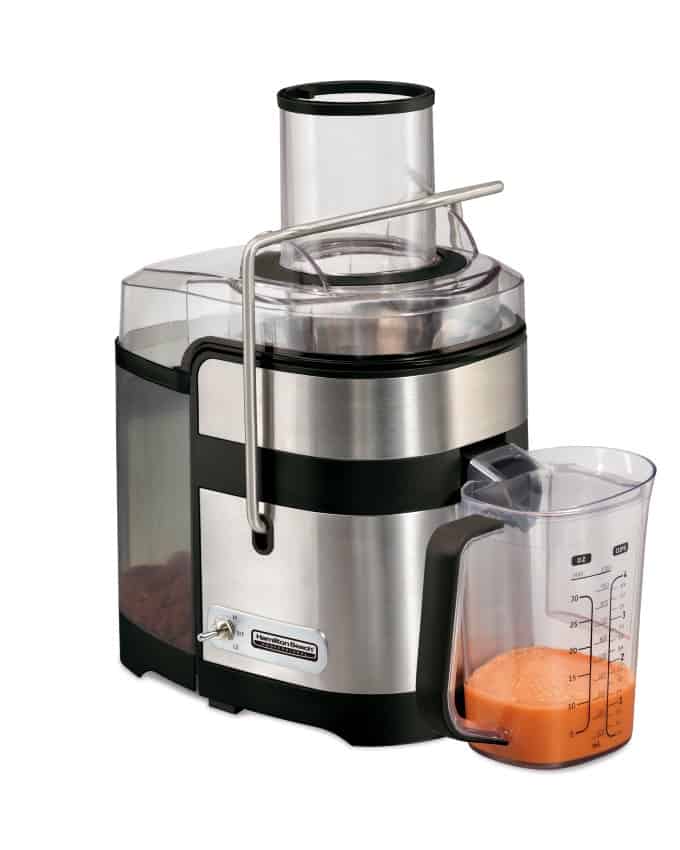 This is a very handsome and sturdy machine! It has the power to do whole foods. I did core the apple but I bet you could get away with putting it in whole too. It has an extra large pulp bin which I like for juicing large amounts. I found a big box of oranges on sale and will be doing those up real quick! I add in carrots to that juice and again ginger. So delicious!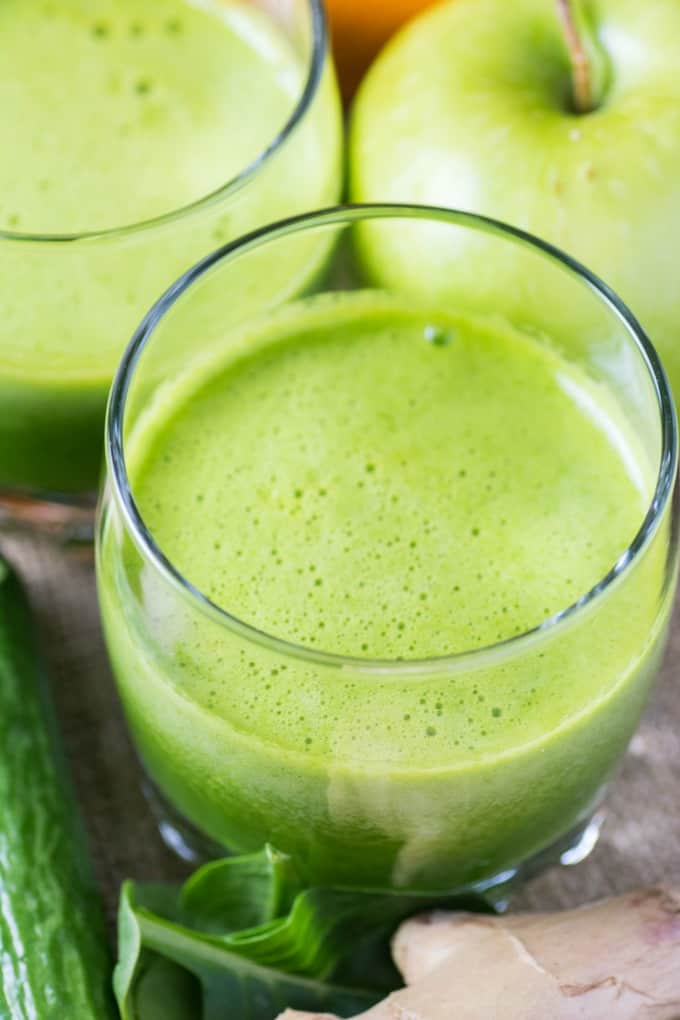 I also added in a bit of tumeric for it's health benefits of antioxidant and anti-inflammatory properties. Tumeric can help with healthy digestion also. I have made and enjoyed this juice three times now and can't wait to make it again!!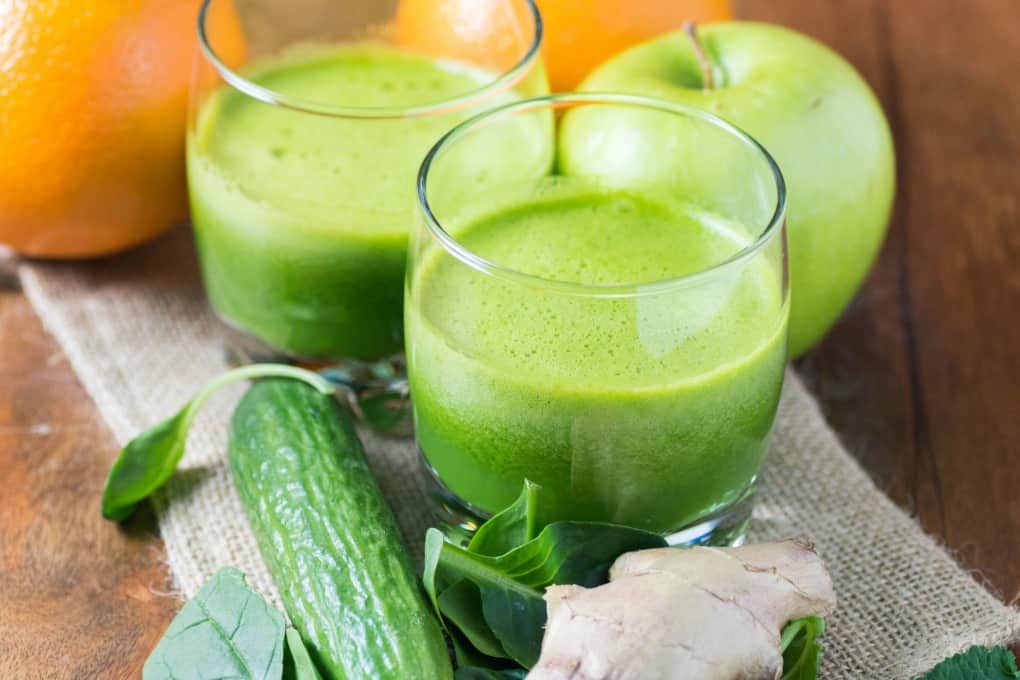 The Recipe 
Healthy Green Juice
Healthy Green Juice is loaded with flavor and has many health benefits for you and your family. This is a great healthy way to start off the year with Hamilton Beach's Juice Extractor.
Ingredients
1½ cups baby spinach
1 Granny Smith apple
2 large mandarins or navel oranges
2 mini cucumbers
½ - 1" ginger, peeled
¼ tsp. tumeric
Instructions
Place the ingredients into Hamilton Beach juicer as shown in the video or as per manufacturers instructions. For cold juice have all ingredients refrigerated or serve on ice.