We have our second cookbook this weekend, 150 Best Breakfast Sandwich Maker Recipes by Jennifer Williams. This one would make a great present along with a breakfast sandwich maker. A thoughtful gift that any recipient would love if they love breakfast sandwiches as much as my hubby and daughter do. They could eat one everyday I swear. Hubby picked this delicious Honey Dijon Chicken Sandwich to try. You could have this sandwich for anytime from breakfast to dinner or it would make a great late night snack too! Full on flavor wrapped up in a delicious sandwich!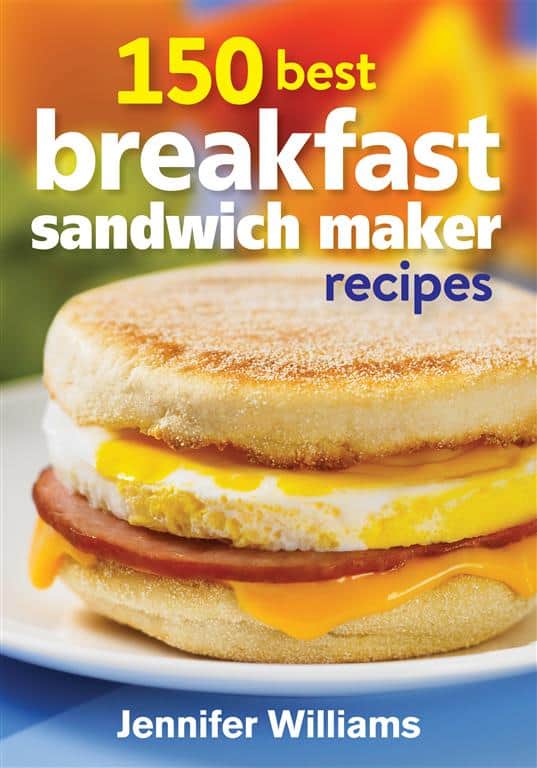 I have done a few posts already on breakfast sandwiches and a Hamilton Beach Sandwich Maker. They are quick, easy and delicious way to start your day off right!!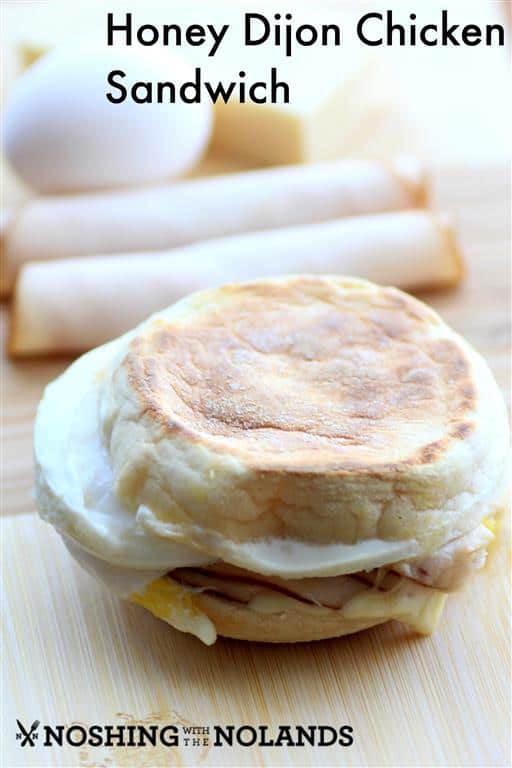 If you are a busy mom, a college student, teenager or anybody on the go who finds it too time-consuming or cumbersome for a big breakfast, these little breakfast sandwiches are the perfect way to go!! All of the recipes have been designed to work quickly and efficiently in a sandmaker but also can be made without one too, just in an old-fashioned skillet. Recipes like Roasted Red Pepper and Mushroom Omelet, Margherita Pizza, Leftover Turkey and Cranberry Sauce on a Bagel (I have made this one too, YUM!!), tuna salad sandwich, proscuitto and asparagus eggs benedict and so many more!!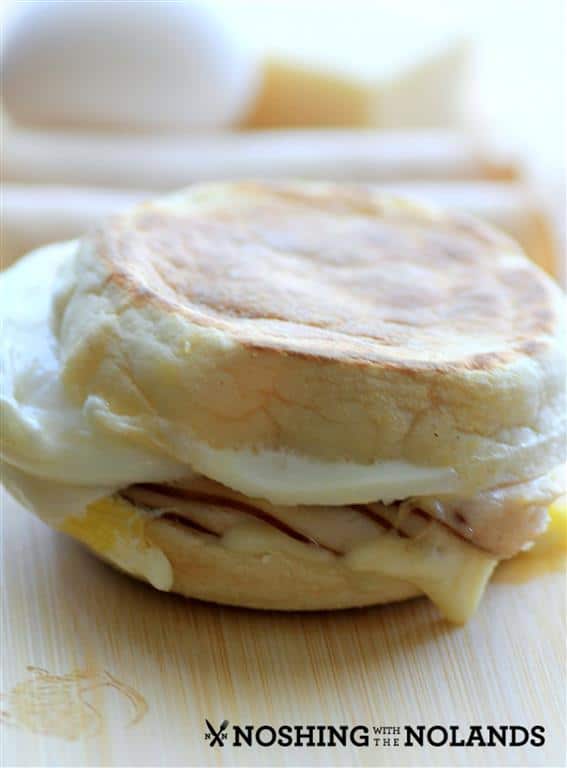 Don't you just want to pick that up and take a big bite!! I love the flavors of the chicken and the honey mustard together, delicious!!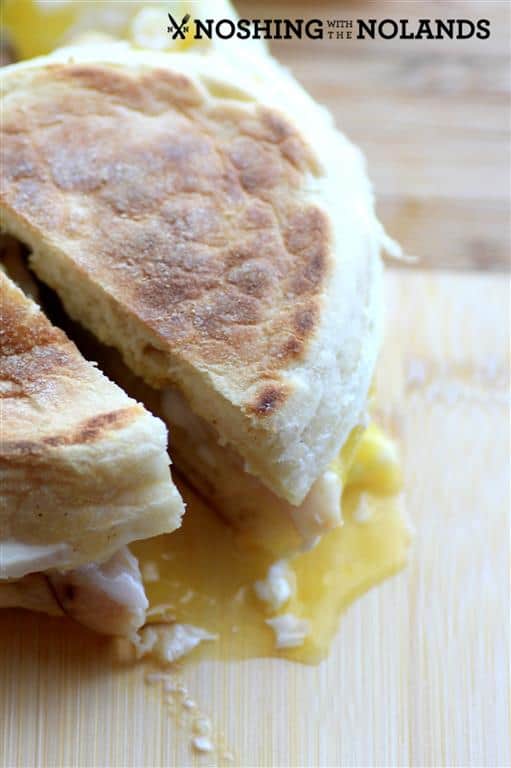 You can adjust the cooking of your egg to scrumptiously runny like this one to completely cooked just by adding a few minutes to the cooking time. They are so easy to make and cleanup is a breeze!!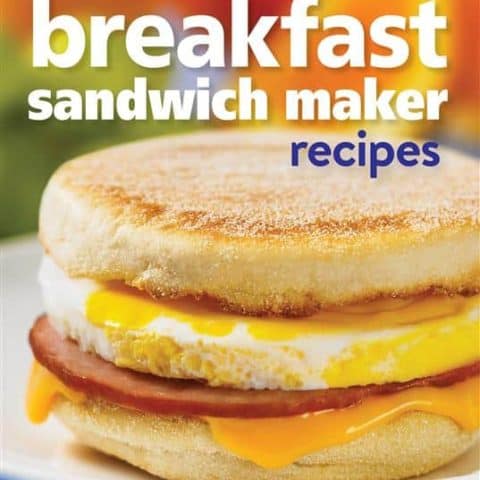 Honey Dijon Chicken Sandwich
Yield: 1
Prep Time: 2 minutes
Cook Time: 5 minutes
Total Time: 7 minutes
The sharp, tangy flavors of Romano cheese make a nice complement to the honey Dijon and roasted chicken.
Ingredients
1 Tbsp. honey Dijon mustard
1 English muffin, split in half
1 slice Romano cheese
2 to 3 slices roasted chicken
Non stick cooking spray
1 large egg
Instructions
Spread honey mustard on split sides of English muffin. Place one muffin half, spread side up, in bottom ring of sandwish maker. Top with cheese and chicken. Lower the cooking plate and top ring. Lightly spray the plate with cooking spray, then crack the egg into the ring. Pierce top of egg yolk with a toothpick or plastic fork. Place the other muffin half, spread side down, on top of the egg.
Gently close the cover and cook for 4-5 minutes or until egg is cooked to your liking. Rotate cooking plate away from sandwich maker adn lift rings. Use a plastic or nylon spatula to remove the sandwich. Serve immediately.
Courtesy of 150 Best Breakfast Sandwich Maker Recipes by Jennifer Williams © 2014
www.robertrose.ca
Reprinted with publisher permission.