Today we are showing you a Prosciutto Roasted Pepper Breakfast Sandwich. There is a little story behind how this all came to fruition. I did a review of a cookbook that specializes in Breakfast Sandwiches and I featured The Hawaiian Breakfast Sandwich but there was one problem, I didn't have a sandwich maker yet. The sandwich was fantastic but I was intrigued by this little machine. My husband makes these little sandwiches, with different ingredients, all the time. I knew this little machine would be a hit in this household. I got in touch with Hamilton Beach and was very honored that they loved my blog and that they were excited for me to review one of their machines.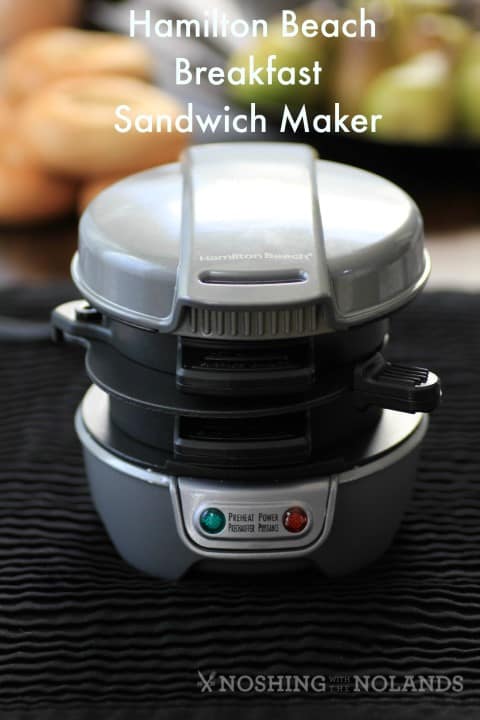 There have been many sandwiches made in this little machine already. It is quick, easy and versatile to use. Your imagination is the only limit to wonderful creations you can make in this breakfast sandwich maker. I love how hubby's brain works when it comes to these little sandwiches. He is always trying a new protein or cheese or veggies or fruit in them. Today we have Prosciutto Roasted Pepper Breakfast Sandwich. An easy and delicious combination of flavors.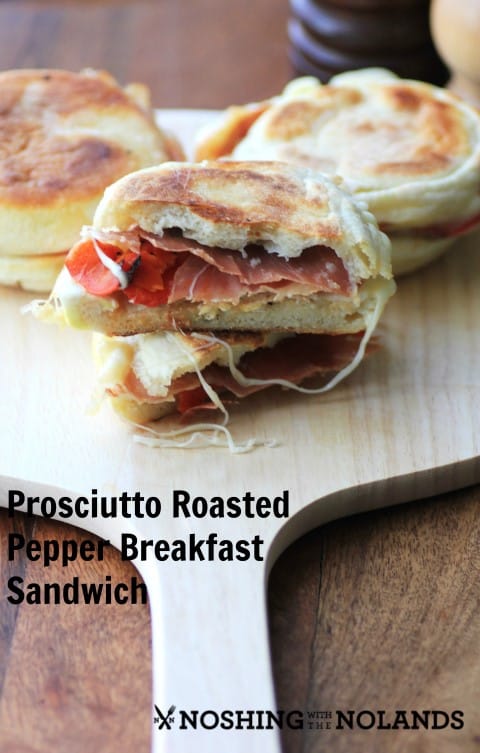 I love how crispy the outside gets and how perfectly cooked the egg and other ingredients are. The clean up is no fuss, no muss either. After the machine cools you just have to wipe it down with a damp cloth. Clean up is a breeze.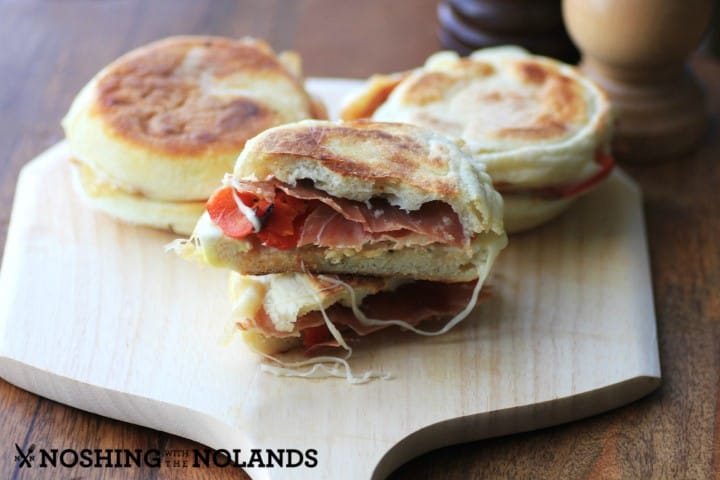 We have another cookbook coming up with more recipes for this little machine. Can't wait to try some more. Eggs are full of protein so this little sandwich will have you going right up until lunch with all the energy you need.
Prosciutto Roasted Pepper Breakfast Sandwich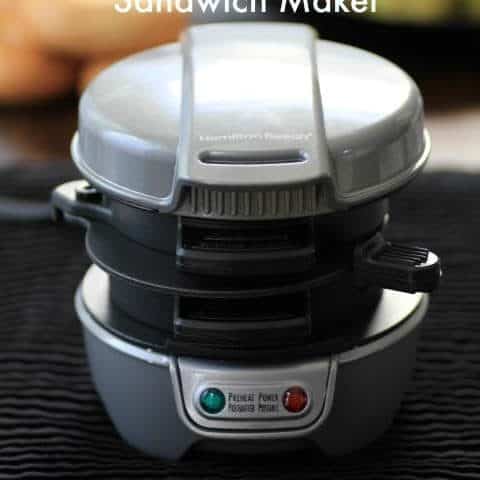 Prosciutto Roasted Pepper Breakfast Sandwich
Yield: 1
Prep Time: 5 minutes
Cook Time: 7 minutes
Total Time: 12 minutes
An Italian inspired breakfast sandwich with proscuitto and roasted peppers.
Ingredients
1 English muffin
1 slice provolone cheese
1 egg
1/4 roasted red pepper
2 slice crisped prosciutto ham, cut in half
Cooking spray
Instructions
Preheat the sandwich maker. Lightly spray all the faces of the metal plates with the cooking spray.
Place one half of the English muffin on the bottom.
Then layer the cheese, the 2 slices of crispy prosciutto and roasted red pepper.
Lower the middle plate of the sandwich maker.
Crack the egg and break the yolk.
Place the other half of the English muffin on top of the egg and close the lid.
Cook for 5-7 minutes, the egg should be done, the cheese melted and the muffin toasted.