We love our eggs here at the Noland household. A day doesn't go by without us cracking one or more open for breakfast, lunch, dinner or for baking. Eggs are simple and easy and Ken is always making breakfast wraps or frying an egg up for himself and our daughter before he is off to work. Amber's favorite is scrambled eggs in a wrap. She would have that at anytime of the day. I always say to Ken, leave the pan out and I will follow behind with my own egg creation.
Weekends are a bit different and before my eyes are open Ken is in the kitchen creating a more complex weekend egg dish. When I suggested to him Individual Canadian Bacon Mushroom Frittatas, he jumped at making them. Before I knew it these lovely little egg creations were in front of me to devour. All of us loved them and there were enough for breakfast the next day too. A quick run through the microwave and breakfast was at hand for our busy work/school morning. Everyone was happy starting off their day with these individual gems.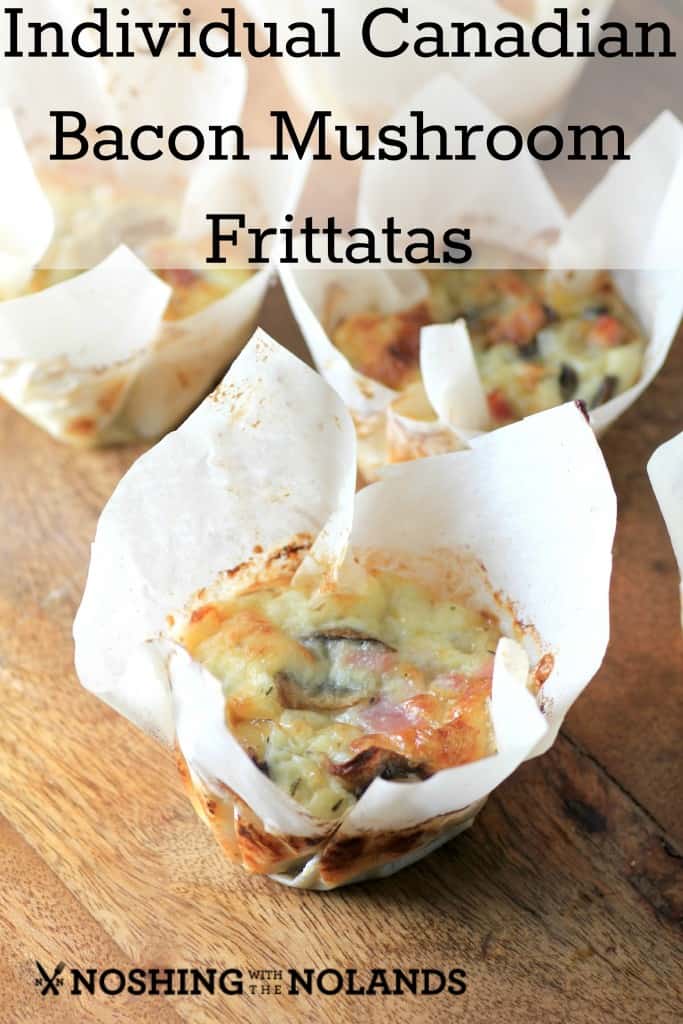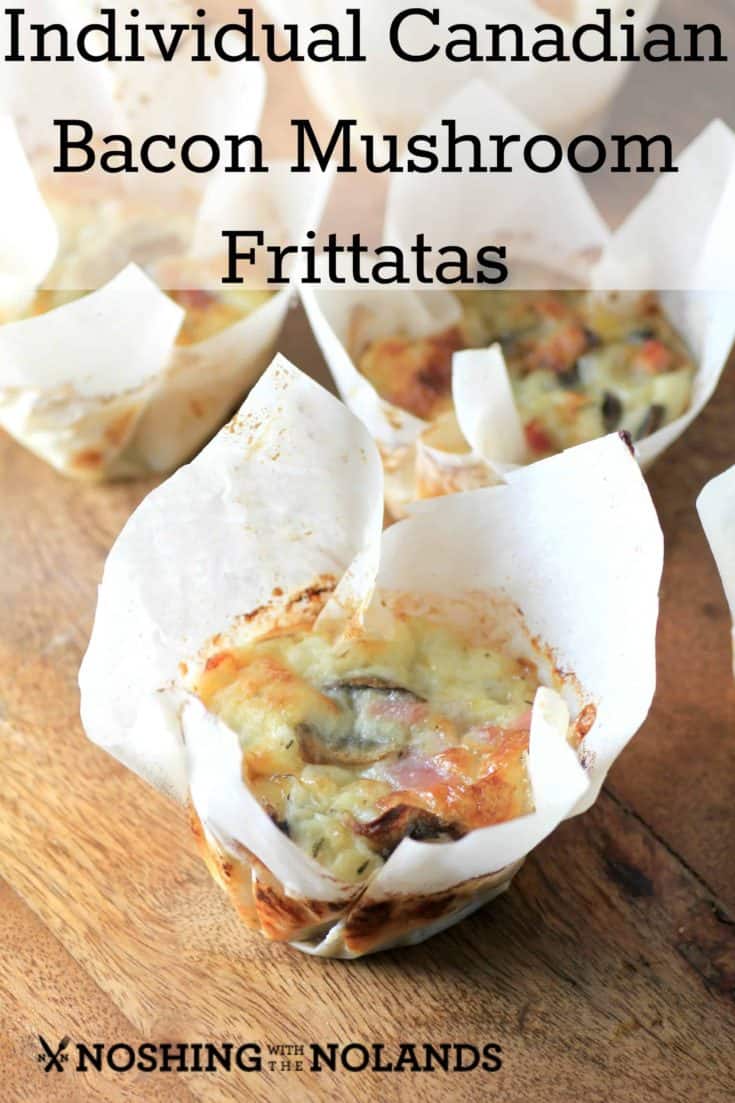 Did you know that many Canadian egg farmers have been farming for generations? This applies to all ten provinces and the NWT and means that we all have access to local fresh eggs from the over 1,000 farms in Canada. Our Canadian grade A eggs come from farms that operate under supply management. This is how we receive eggs that are among the best in the world for quality, freshness and food safety. I feel great knowing this when I purchase our eggs.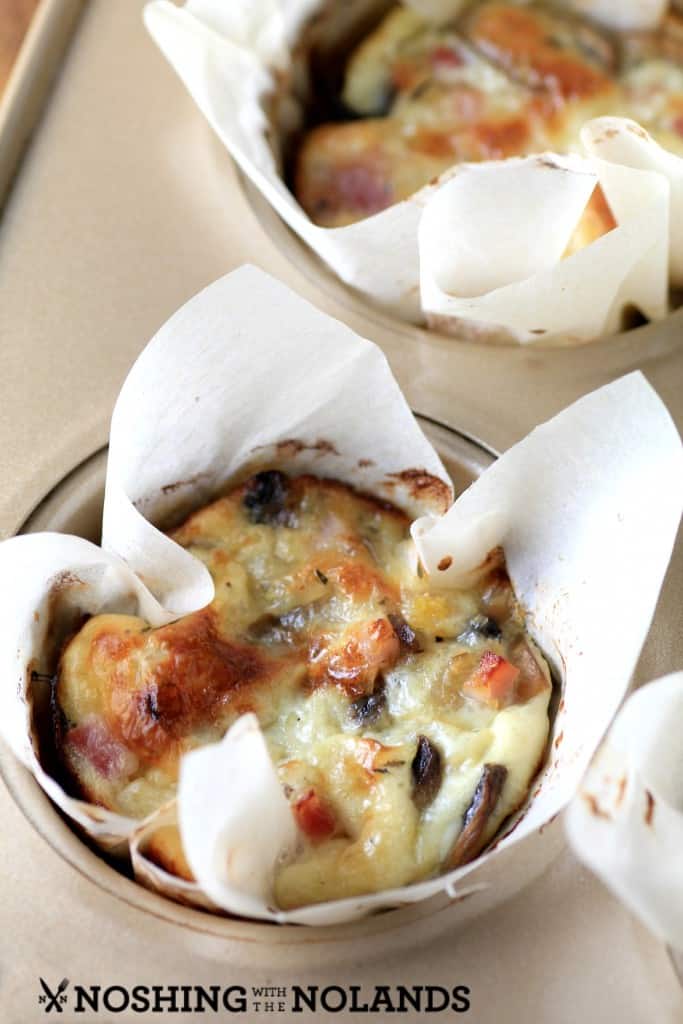 Looking at eggs.ca you will find lots of farmers profiles. I located Mike Ritcher, a 3rd generation egg farmer here in Alberta. Mike explains, "It makes me proud to represent my fellow producers", he continues by saying, "and to reassure consumers that these aren't big, corporate factory farms—they're family businesses." This is important to many of us to understand and I found his and many other profiles in On The Farm very interesting.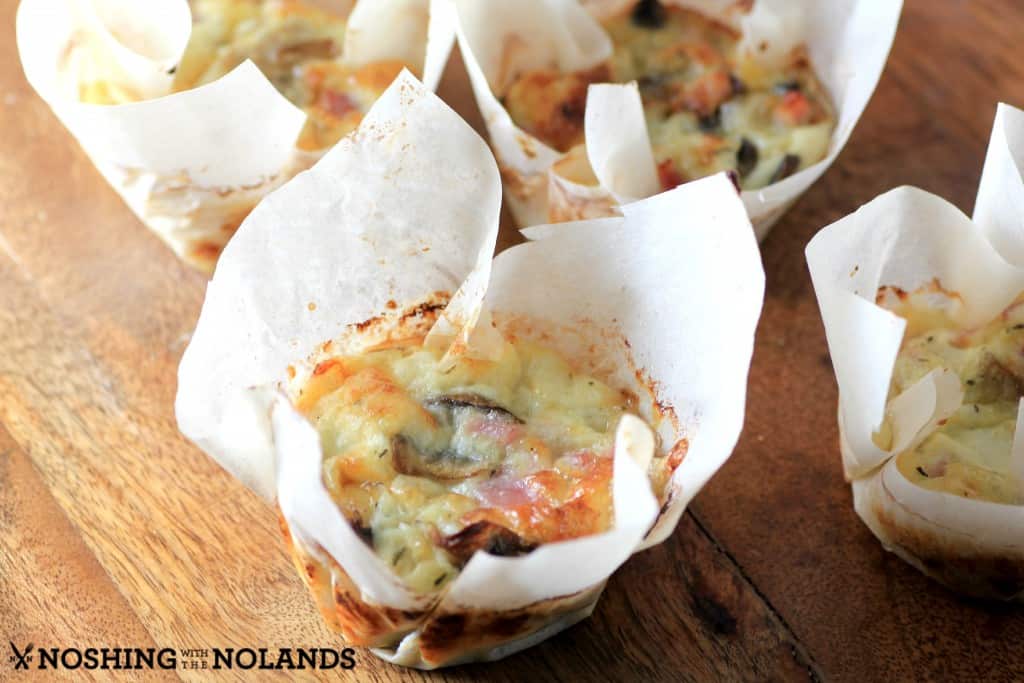 These little frittatas, wrapped up in parchment paper lift out of the pan with ease. The paper peels right off and you have a wonderfully warm eggy frittata.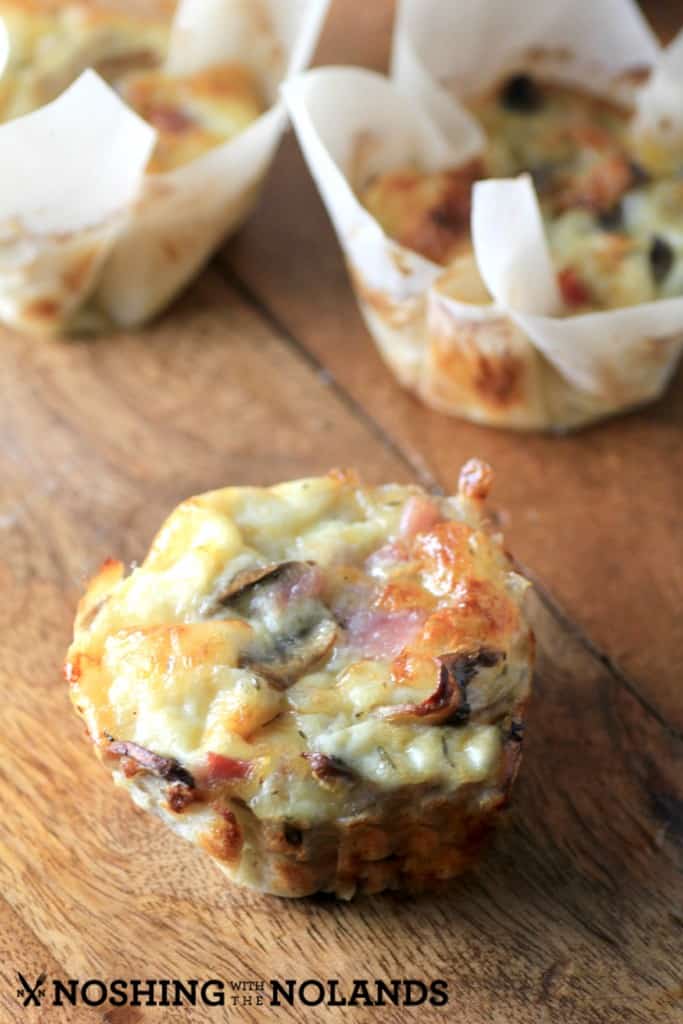 Lots of melty cheese, Canadian bacon and thinly sliced sauted mushrooms. This recipe was inspired by the Zesty Eggplant Frittata that I saw in the Farmers Favorites section on eggs.ca. I love frittatas and thought it would be fun to change them up to individual servings. There are other great recipes there too, it was a toss up between this and the Finnish pancake, I have to make that recipe really soon as I am half Finnish!!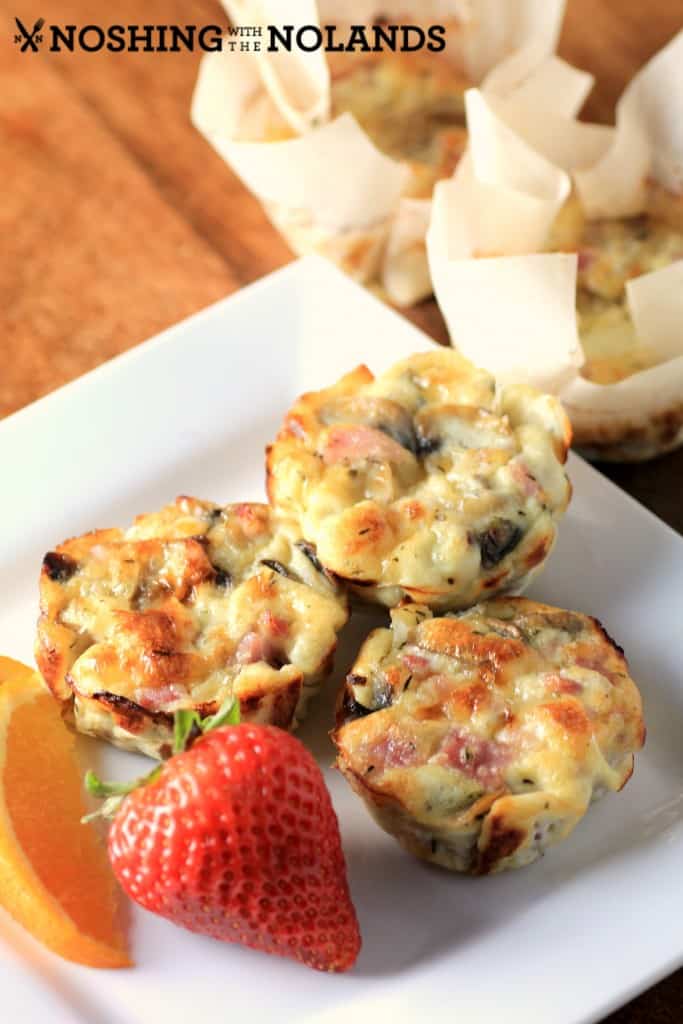 Come and follow along with Egg Farmers of Canada on Facebook, Twitter and Pinterest. There are always great recipes and lots of interesting fun facts shared on all their social media.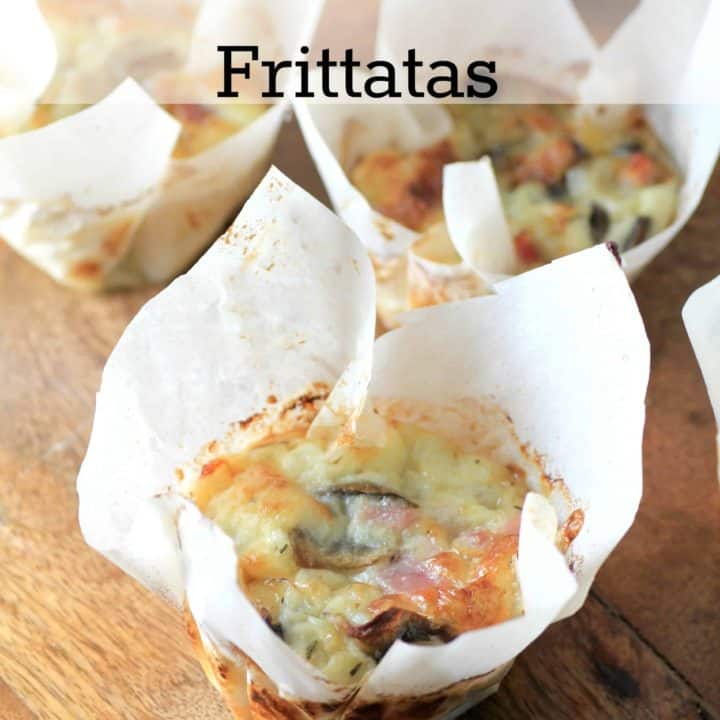 Individual Canadian Bacon Mushroom Frittatas
Yield: 12
Prep Time: 25 minutes
Cook Time: 25 minutes
Total Time: 50 minutes
Individual frittatas are stuffed with Canadian bacon, thinly sliced mushrooms and shallots.
Ingredients
2 large shallots, thinly sliced
2 cups mushrooms, thinly sliced
1 Tbsp. olive oil
Salt and pepper to taste
1/2 tsp. dried thyme
4 eggs
3/4 cup 2 % milk
1/4 cup Parmesan, grated
1/2 cup sliced Havarti, cut into small dice
2/3 cup Canadian bacon, precooked, chopped
Pinch of nutmeg
Instructions
In a medium fry pan over medium-low heat, saute the shallots and mushrooms in the olive oil for about 10-15 min. or until the mushrooms and shallots are soft. Salt and pepper to taste. Remove from heat and allow to cool.
Preheat oven to 375F. In a large bowl combine the eggs, salt, pepper, thyme and milk. Whisk well together. Add the Canadian bacon, cheeses, cooled mushrooms and shallots, and a pinch of nutmeg. Stir to combine. Cut 12, 5x5" squares of parchment paper. Carefully place the parchment paper in a muffin pan, working one at a time and fill the cups with the egg mixture. Repeat until all 12 cups are filled. Bake for 20-25 min. or until golden brown and the eggs are set. Let frittatas cool slightly and then remove from pan.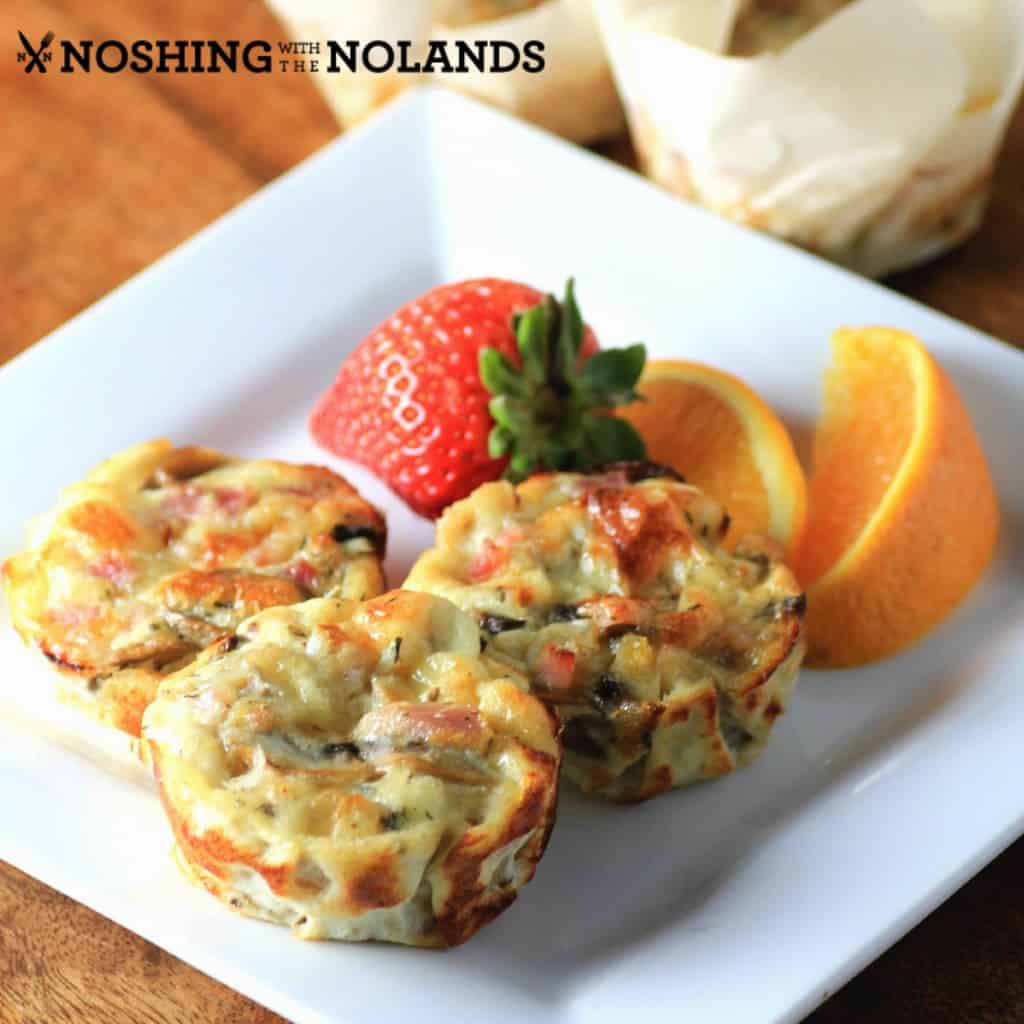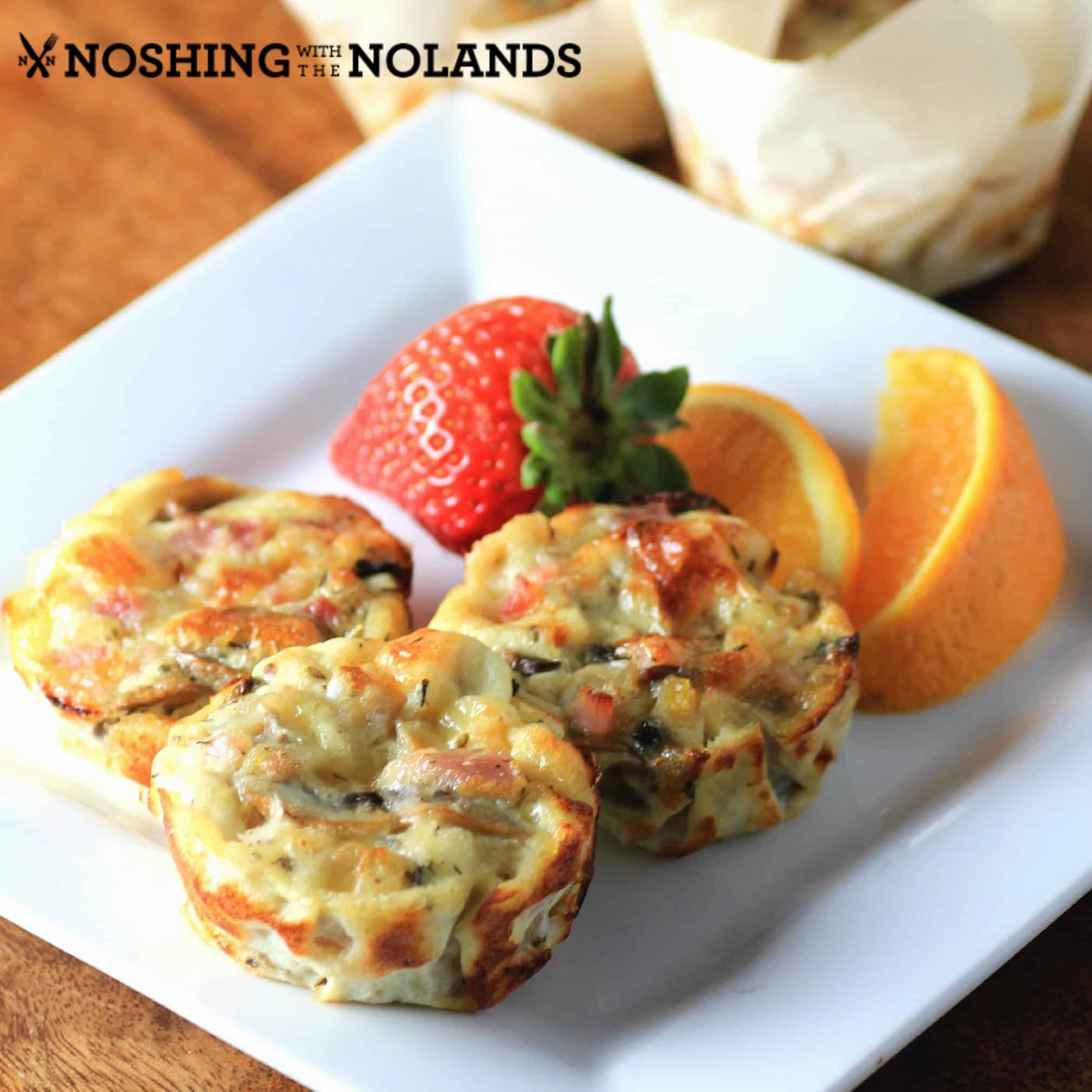 Disclosure: I am participating in the Egg Farmers of Canada campaign managed by SJ Consulting. I received compensation in exchange for my participation in this campaign. The opinions on this blog are my own.