The Keg – Patio Ready Summer Cocktails
The Keg kindly invited me to come down to their 4th Ave SW location, here in Calgary to try some of their Patio Ready Summer Cocktails. How could I say no?!! I was so tempted with the list of 4 new martinis and 6 new cocktails. I was excited to visit and try some.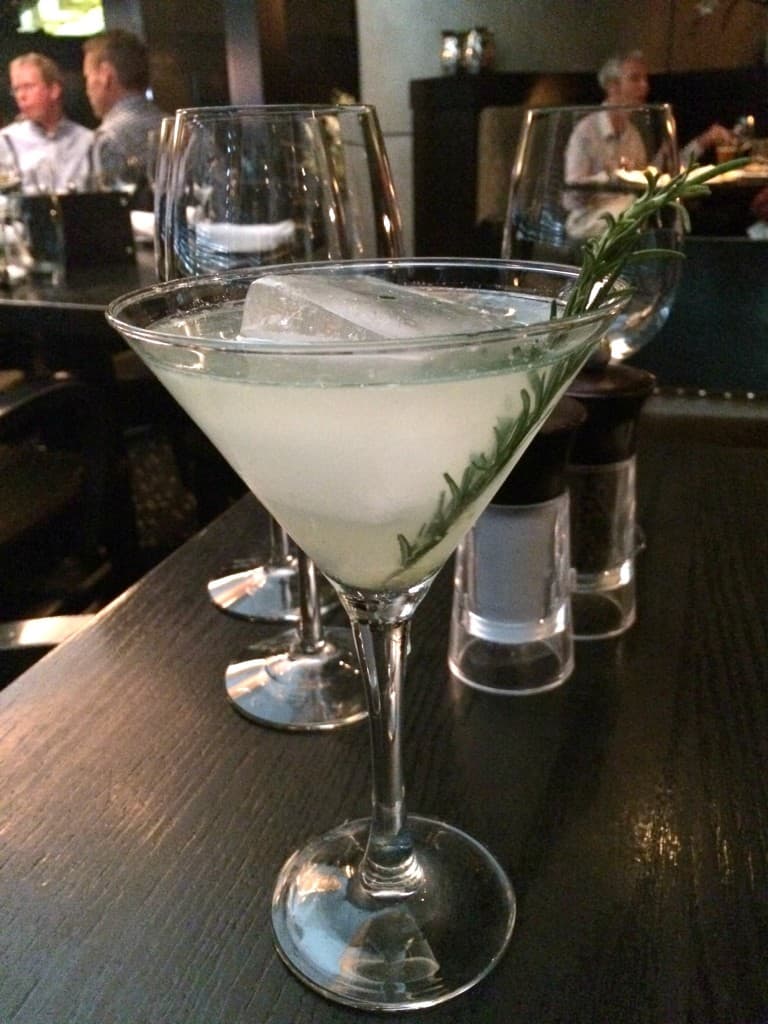 It was still a bit cooler of an evening so we sat inside, but on a hot day, after work this Cucumber Collins, which was one of my favorites, would be a perfect sipper to cool you off. That gigantic ice cube in the center is fun and the rosemary sprig, flirtatious. A fantastic libation of Hendrick's gin, fresh lemon juice, simple syrup, fresh rosemary, muddled English cucumber and a splash of 7up.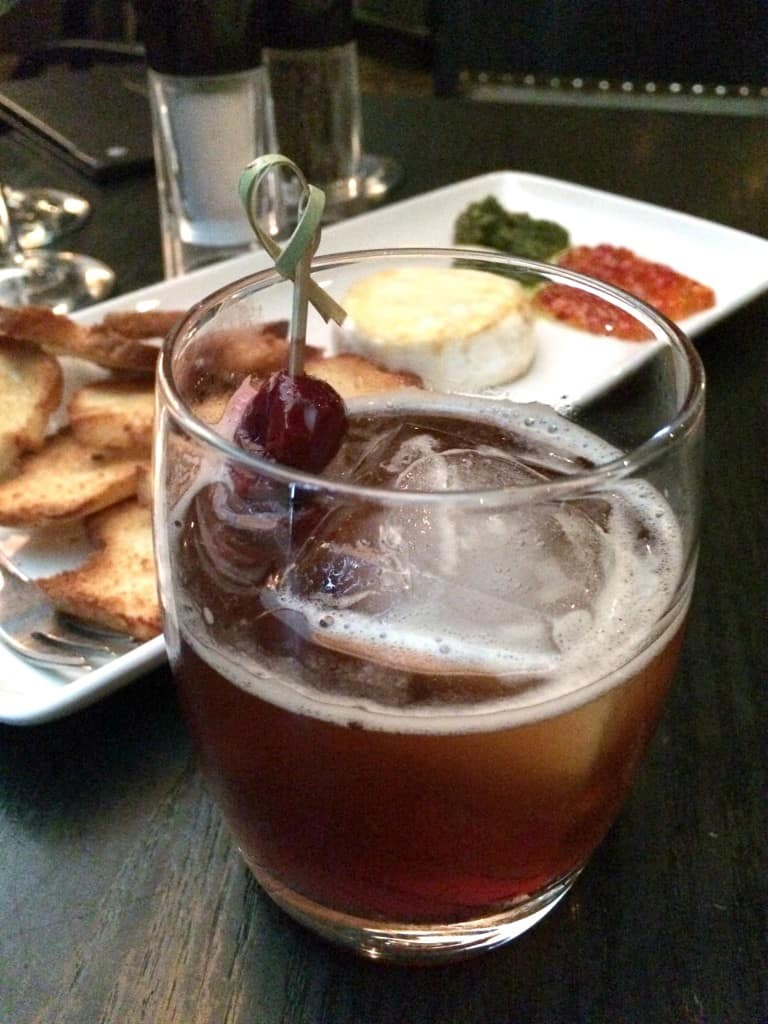 This next cocktail, Bourbon Cherry Smash, was recommended by Al Lynn, the store's general manager, and is his favorite. I adored it, with its' delightful bourbon and cherry flavors. A great summer sipper that any man would love too! It is a mixture of Woodford Reserve bourbon, Averna Amaro and cherry brandy liqueurs, simple syrup, fresh lemon juice and muddled drunken cherries. Sounds and looks amazing, doesn't it!!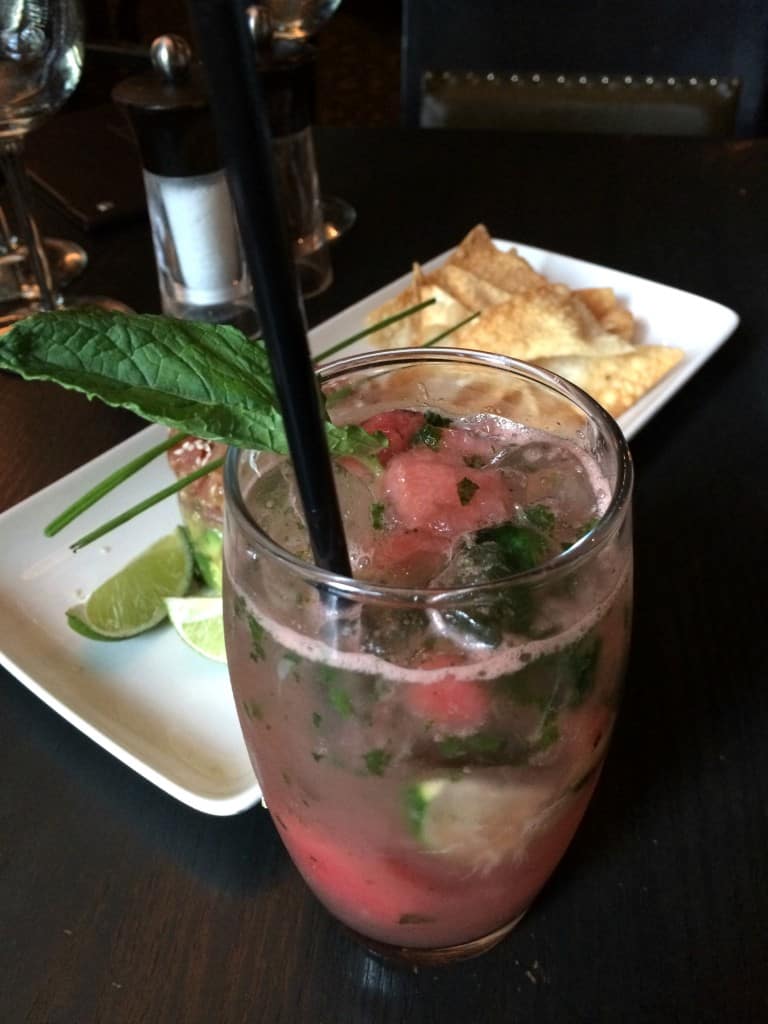 I love a muddled cocktail and this Watermelon Mojito sure has smashed up flavor. Filled with Havana Club 3 Year Old rum, fresh lemon and lime juice, soda, muddled mint, watermelon and sugar, it is a winner of a summer cocktail.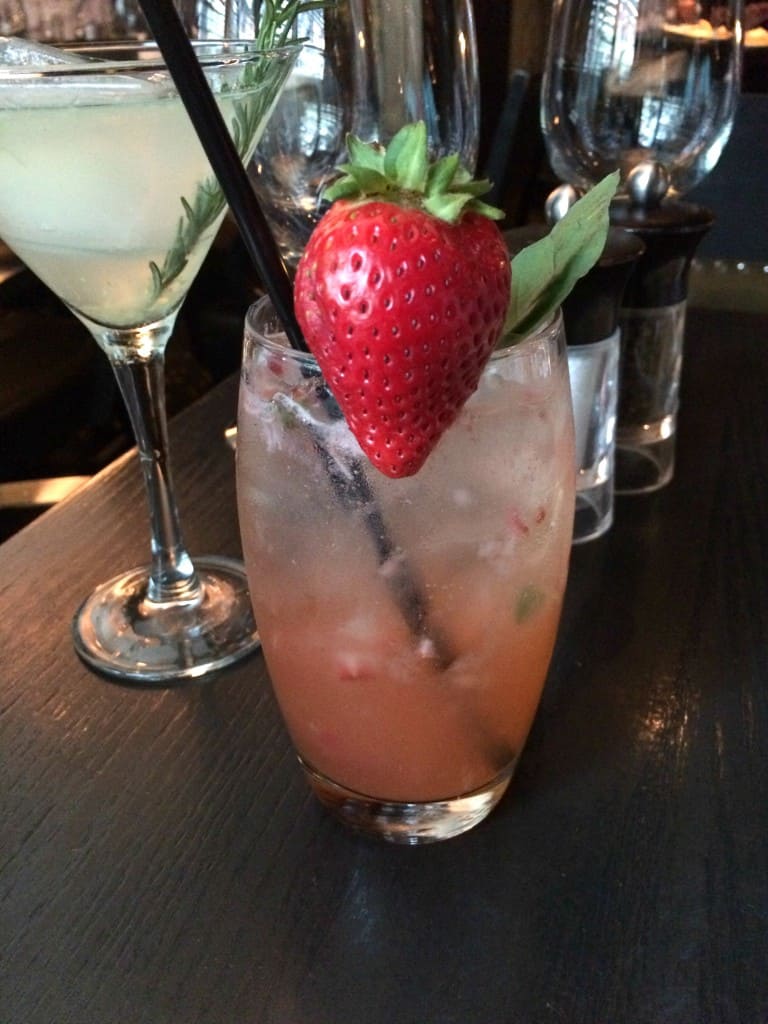 If you are looking for something lighter in alcohol taste and on the sweeter side this Strawberry Basil Lemonade is then right up your alley. A wonderful concoction of Beefeater 24 gin, fresh lemon juice, simple syrup, soda and muddled strawberry and basil.
Other feature cocktails are:
Basil Julep: Jameson Irish Whiskey, fresh lemon and lime juice, simple syrup and muddled basil leaves.
Lime Rickey: Absolut vodka, Limoncello, lime juice and soda.
Casamigos Mule: Casamigos Blanco tequila, fresh lime juice, ginger syrup and ginger beer.
Other feature martinis are:
Ginger Lemon Twist: Absolut vodka, ginger syrup, fresh lemon juice and soda.
Paloma: Casamigos Reposado tequila, fresh grapefruit, lemon and lime juice, simple syrup and soda finished with a pinch of salt.
Raspberry Cosmos: Absolut vodka, Grand Marnier, peach schnapps, 10 raspberry purée, red cranberry juice and fresh lemon juice.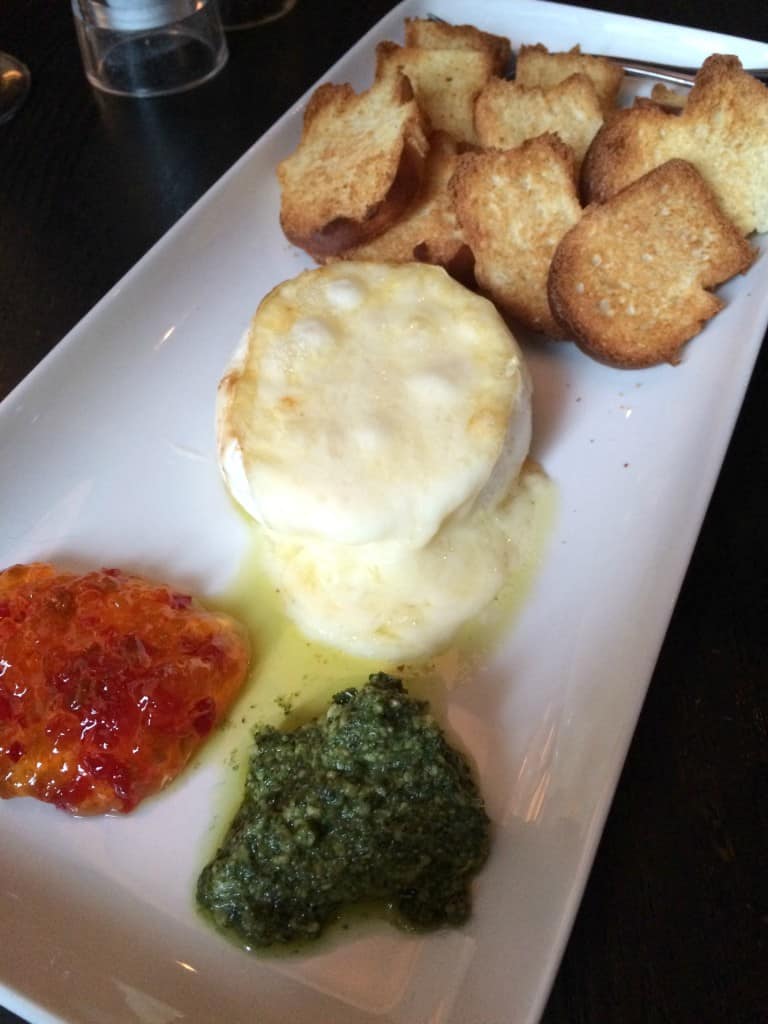 While we were sipping on all of these delightful cocktails some appetizers came out to pair perfectly with them. First up is the Baked Brie, with basil pesto and red pepper jelly, served with crostini. You have my heart with a baked brie, we make our own homemade Red Pepper Jelly, so you know I love this combination.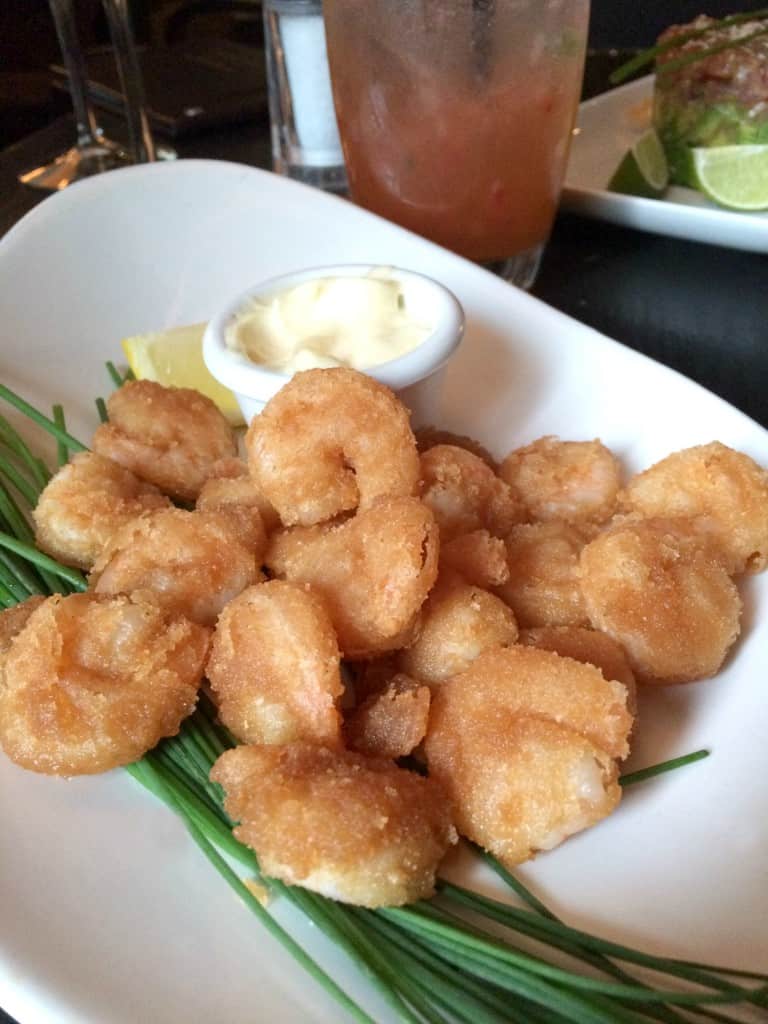 As I think back at these Crispy Shrimp my mouth is watering. They are perfectly golden fried, perfectly crunchy, from being tossed in crispy rice and come with an amazing garlic aioli sauce. They are a must sharing plate!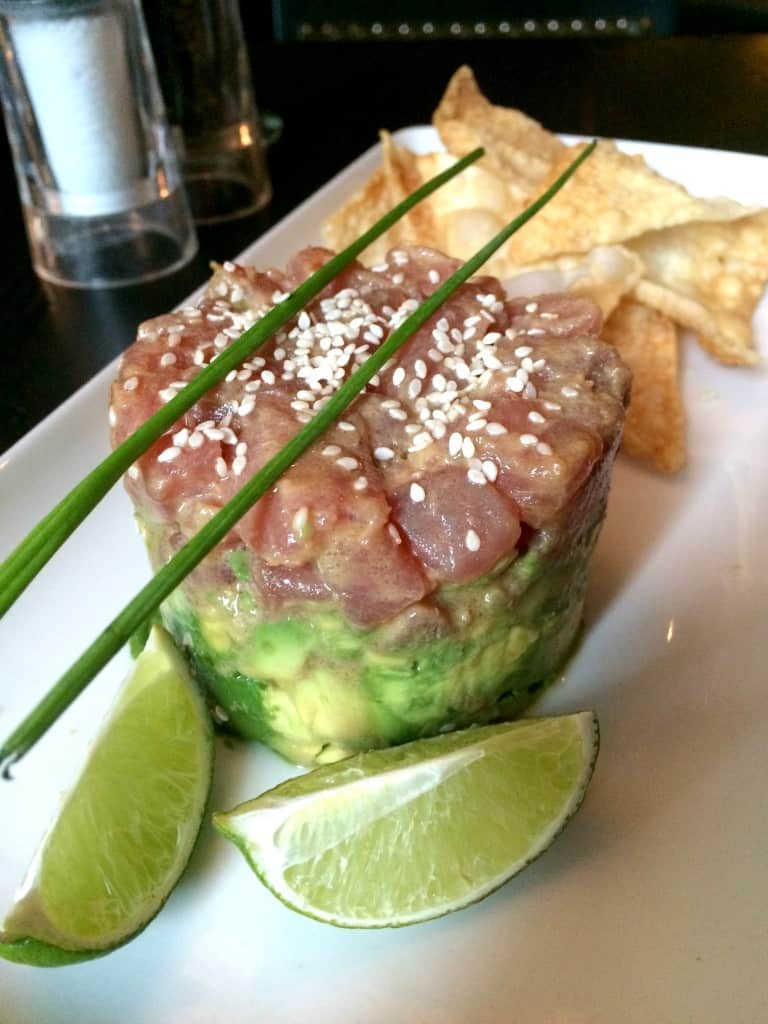 One of my all time favorites is this combination of tuna and avocado. I would order this easily almost every time I see it. Tuna Tartare, is sesame-soy seasoned Ahi served on fresh avocado.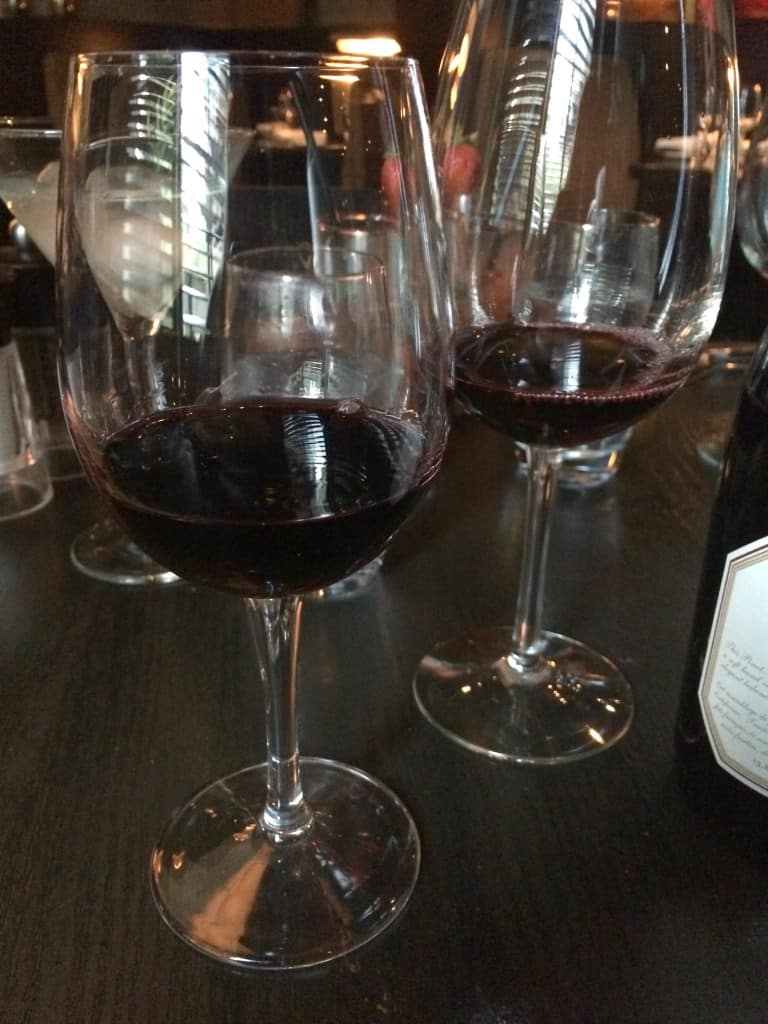 We then moved onto some wine sampling, I tried their Los Cuatro, a Malbec that they have on tap. I new trend in wine serving. I really loved it. The other sampling was a Pinot Noir, Meiomi from California, both great wines but I have to say the Malbec paired nicer with my steak.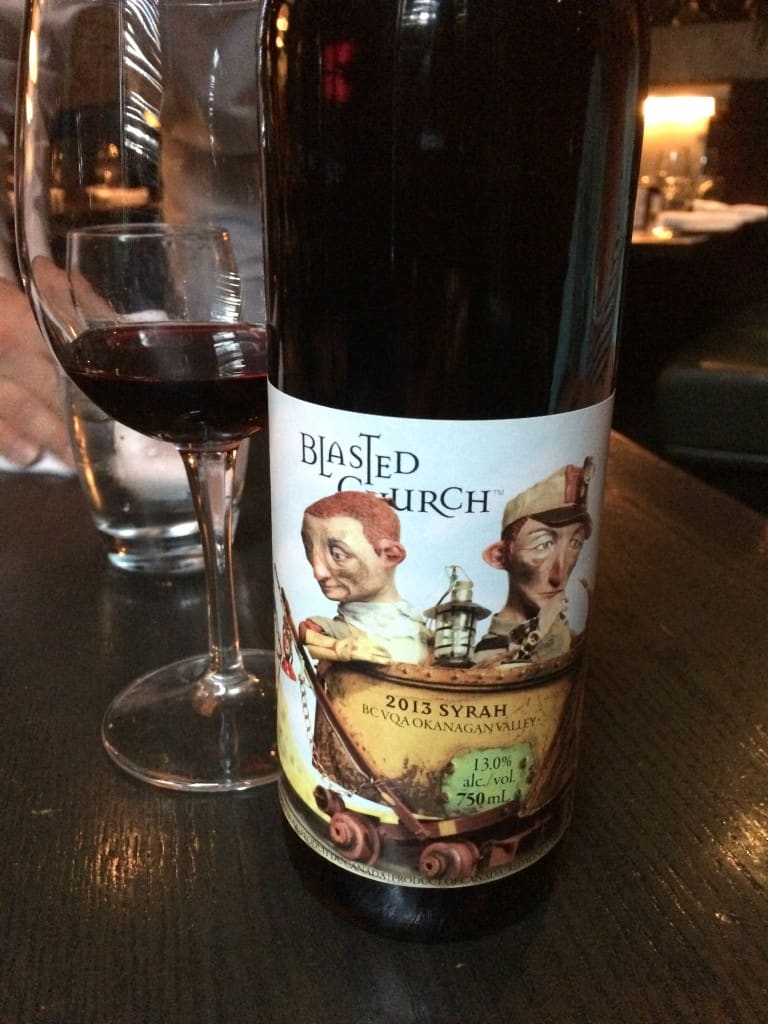 Cheryl, who enjoyed dining with me this evening, loved her glass of Blasted Church, a Syrah from the Okanagan.
The Keg has been known for their mouth watering steaks of course, cooked to perfection, seasoned just right and enjoyed immeasurably!! I had the filet mignon wrapped with applewood smoked bacon. The twice baked potato was also heaven.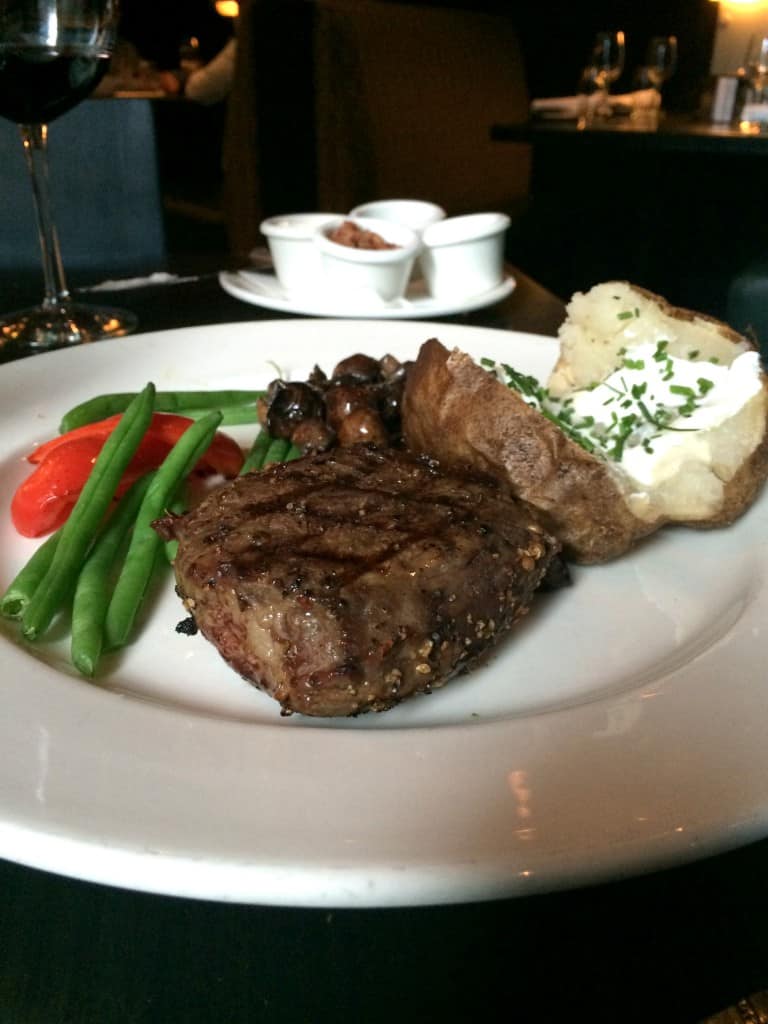 Cheryl enjoyed a Keg Classic which also came with a Caesar Salad, her choice was the Top Sirloin. She loved it and it was also cooked perfectly and served with a baked potato with all the toppings on the side.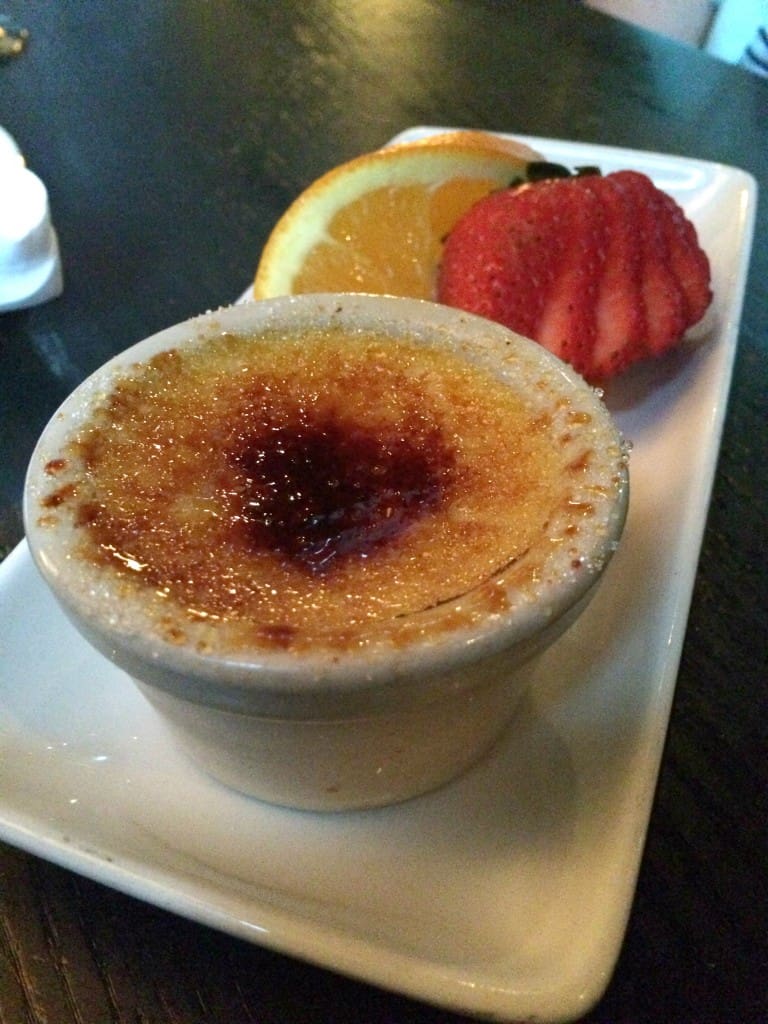 Did I need anything else? Absolutely not but I sure enjoyed this sweet mini Mango Brulee, shared with Cheryl. It was the perfect little spoonful of sweetness to end a most awe inspiring dinner.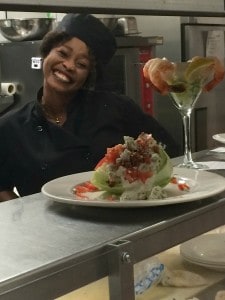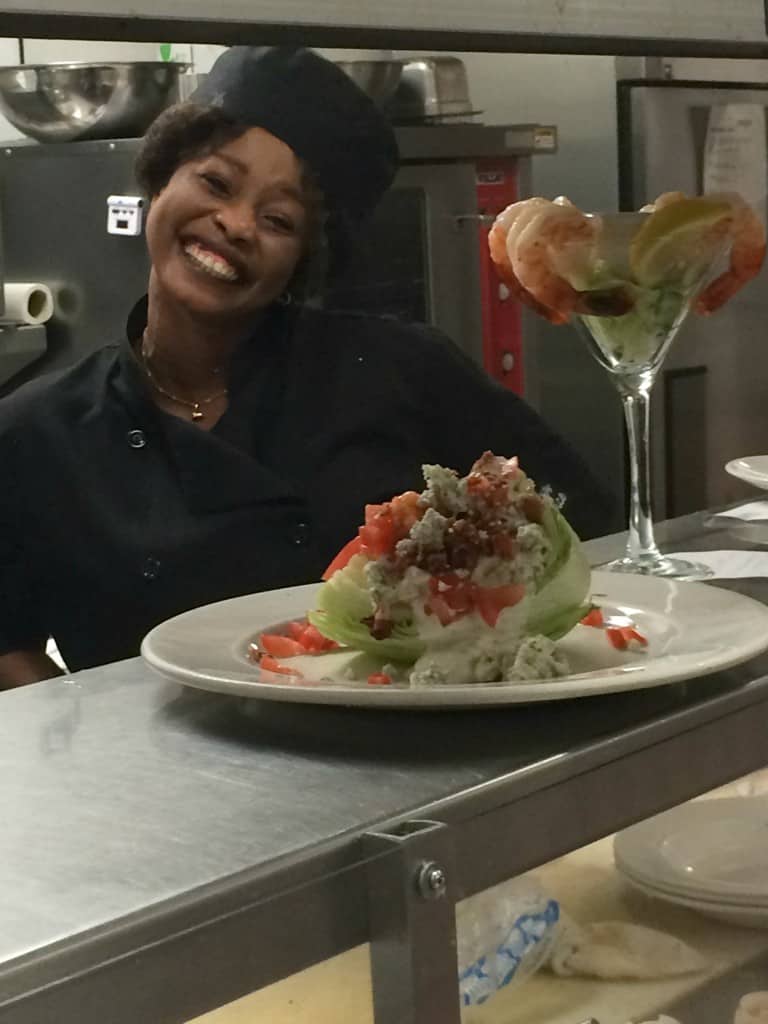 Thank you to The Keg for allowing me to sample your wonderful menu. I will be back to sip a cocktail on their newly designed patio. This lovely chef was in the kitchen making these gorgeous dishes. She was so happy and friendly. Our waiter for the evening was A+, perfectly attentive in a very busy restaurant. Come and see all of their menu options, HERE. Better yet, find a Keg restauant near you and dine and enjoy!!