Italian Prosciutto Potato Salad – Real Housemoms
Love potato salad? It is a huge hit in these parts!! I love making a potato salad but changing it up slightly makes it exciting again. Today we have for you Italian Prosciutto Potato Salad – Real Housemoms. Yes, we are over at Real Housemoms sharing up this amazing dish! It is perfect for all your backyard get togethers, BBQs, picnics, pot lucks and more!
This salad is easy to whip up and it is on everyone's list as a favorite. Prosciutto if you are not familiar with it is just like bacon, Italian bacon. Therefore you can crisp it up in a pan easily and it becomes crumbly, crunchy and so divine. Try it for breakfast even instead of bacon, you will have a new love affair.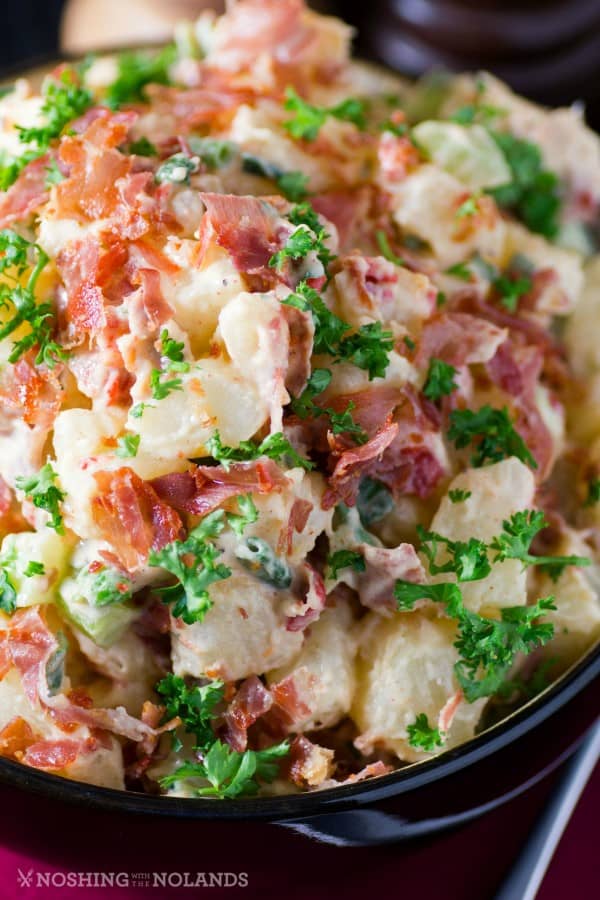 Doesn't that look insanely good? Well, that is because it is!! Crispy prosciutto mixed with creamy potatoes is a sure fire hit. You will be wanting to make this potato salad all summer long!! I love the salty prosciutto with the creamy potatoes. It is a match made in heaven. There won't be a morsel of this dish left at your next get together, that is for sure!!
I put in some other great ingredients too that pair beautifully in this recipe, giving it an Italian twist to a favorite side!!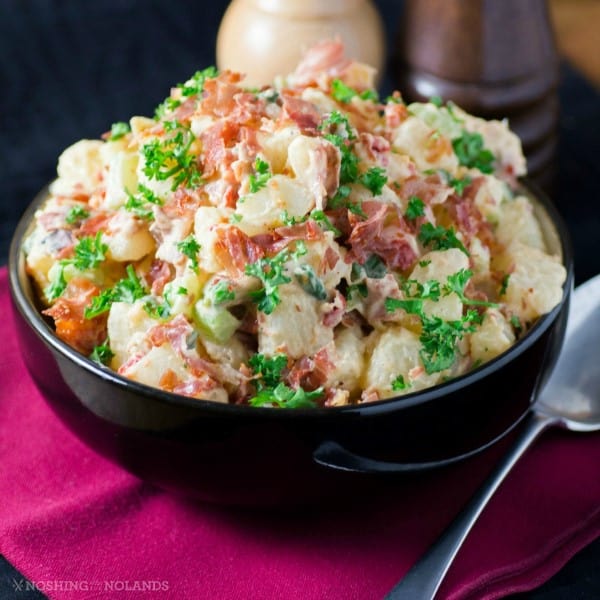 So what are you waiting for? Run over to Real Housemoms to see this great RECIPE! While you are there look around at all they have to offer!! There is loads to see for all your summer needs.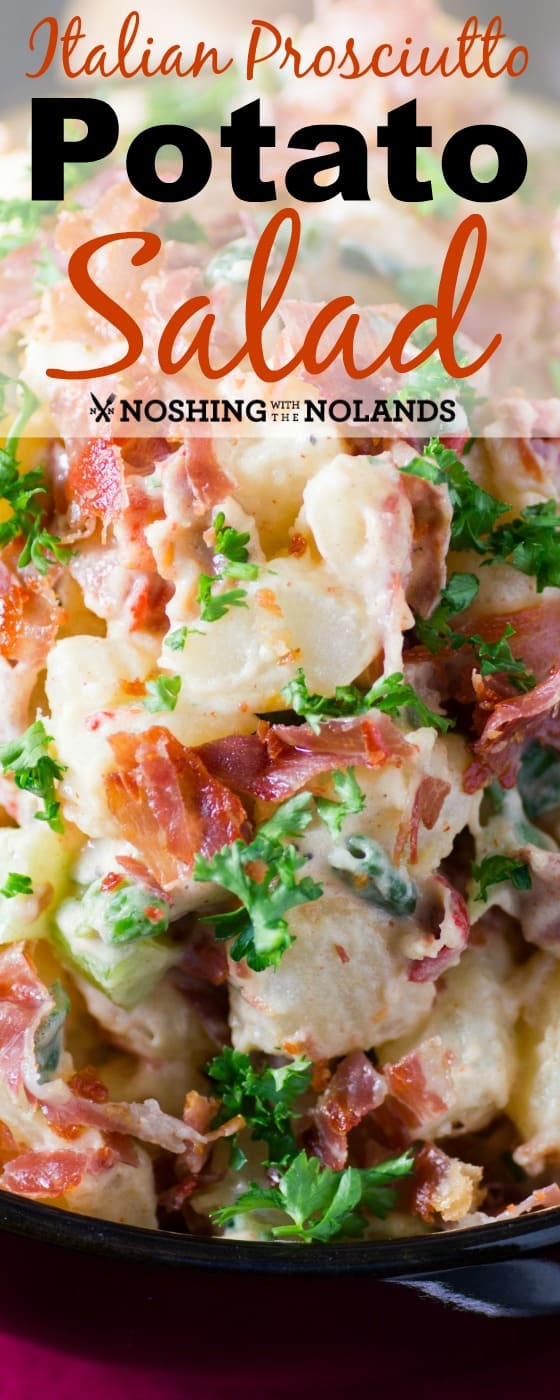 Once you have tried this recipe, come and try my Grandma's Potato Salad. It is a tradional hit always.