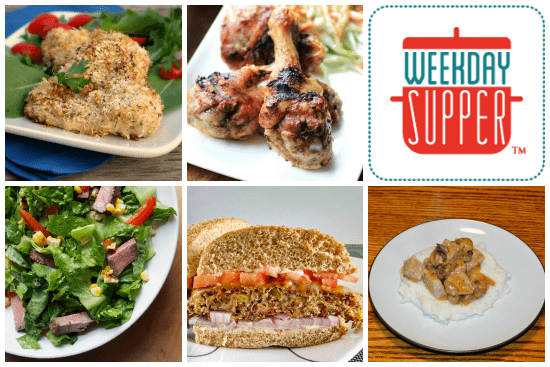 It is #WeekdaySupper here at Noshing With The Nolands. Scurrying around trying to always have a great meal and little time to do it? Well this dinner could not be easier. Store bought Jerk spice is available in many gourmet or specialty stores and one package can go a long way. If you have more time to make up your own jerk spice, I have a recipe for that too!! Add a premade cole slaw or better yet a bag of broccoli slaw and some great gourmet dressing and you have a delicious summer meal in under 30 min.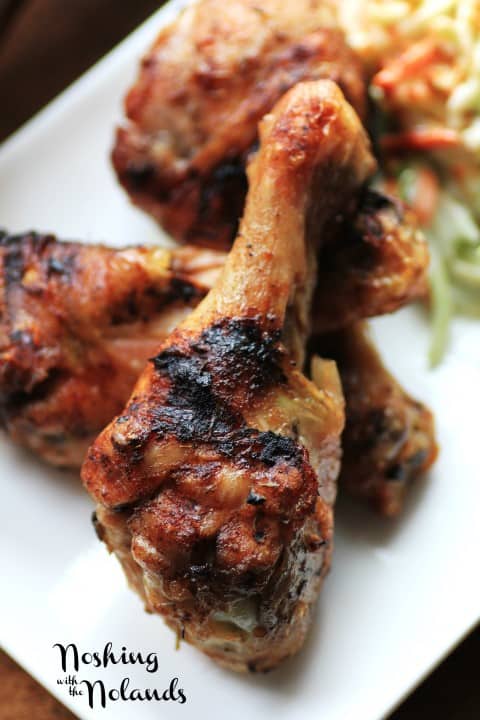 If you would like to make your own jerk spice the recipe is HERE. The more spice you add to your meat the more intense flavor you will find, so it is easy to have it milder or hotter.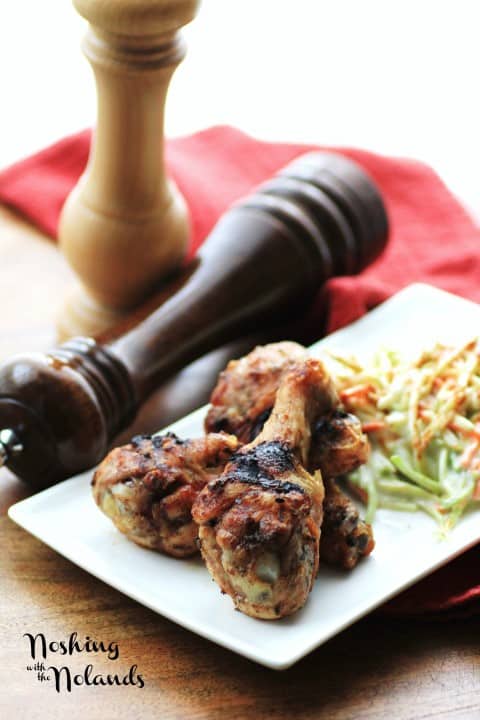 It is easy to have all the flavors of Jamaica at your home this summer!!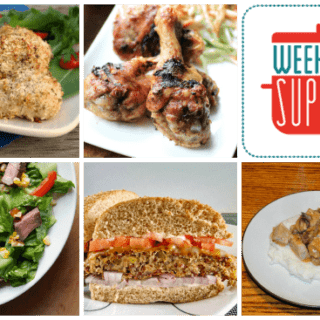 Jerk Chicken and Slaw for #WeekdaySupper
Yield: 4
Prep Time: 5 minutes
Cook Time: 20 minutes
Total Time: 25 minutes
A Jamaican night can be simple with jerk chicken and cole slaw made in under 30 min.
Ingredients
Jerk spice, store bought or homemade
8 chicken drumsticks
Package of broccoli slaw
Gourmet cole slaw dressing
Instructions
Make jerk spice or use the instructions according to package, or mix with olive oil and make into a paste. Rub onto chicken. BBQ on medium heat for 20 min. or until cooked through with the juices running clear, turning to caramelize.
Mix cole slaw and dressing together. Serve with the chicken.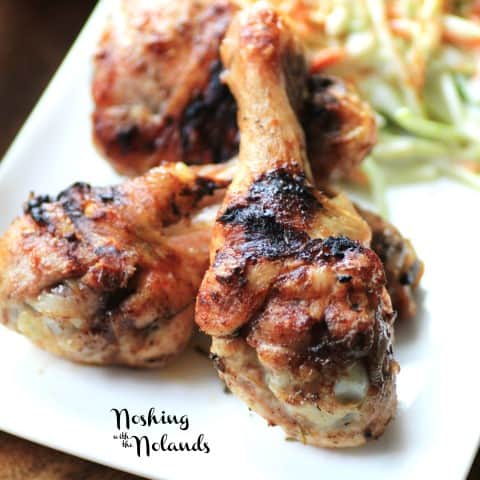 Here are all the recipes for this week's #WeekdaySuppers!!
Monday
Green Chile Quinoa Burgers from A Kitchen Hoor's Adventures
Green chiles and quinoa mingle with some pinto peans to make a healthier "burger". These meatless Green Chile Quinoa Burgers are moist, delicious, and sure to be a hit with your family.
Tuesday
Grilled Steak Southwest Salad from Try Anything Once Culinary
This salad can be made into a very quick and easy weeknight meal. By grilling the steak, corn and peppers ahead of time, you can make weeknight supper a breeze!
Wednesday
Jerk Chicken and Slaw from Noshing With The Nolands
With the help of a few storebought convenience items, this delicious summer meal comes together in under 30 minutes!
Thursday
Chicken and Mushrooms in Garlic White Wine Sauce from Hezzi-D's Books and Cooks
Chicken and Mushrooms are tossed in a Garlic White Wine Sauce and then served over top of mashed potatoes, noodles, or rice for a complete weeknight meal.
Friday
Baked Garlic Mustard Panko Chicken from Alida's Kitchen
This Baked Garlic Mustard Panko Chicken takes minutes to prepare and then bakes to delicious garlicky, mustard perfection crusted with Panko breadcrumbs.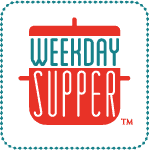 If you're looking for more quick and easy Weekday Supper recipes, check out our current Weekday Supper Menu, or drop by our Weekday Supper Pinterest board for more ideas!