Roasted Sweet Potato and Quinoa Soup
It is Monday again and the first day of autumn. Today we have for you an old recipe, Roasted Sweet Potato, and Quinoa Soup. This is one of my most popular recipes thus far!! So I dug in the vault to share it again with you today.
The weather is amazing here, just like summer. Hot and sunny and will be all week. Funny how we had that little glitch a couple of weeks ago with so much snow. Hard to imagine again. Here is a picture of that horrendous snowstorm, we lost so many large trees and branches and lots of the city power outages.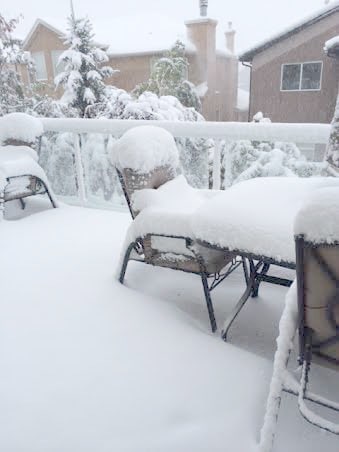 The storm went on for days and really played with our heads!! I was rushing right into Christmas thinking of where to buy a tree, what gifts to get, what cookies to bake. Errrrrr, the needle scratching across the record (sorry, that shows my age). STOP, that is not where I need to be yet!! Thankfully summer returned and we can now ease into fall. With that, my mind goes to the soup. This is a gorgeous and delicious soup. Quinoa adds the extra protein and it is topped with a little crunchy topping that is scrumptious.
This is a great fall soup for any day of the week or special enough for Thanksgiving. I hope you enjoy it as much as we do!! Happy Fall!!
Mouth-Watering Mondays – Roasted Sweet Potato and Quinoa Soup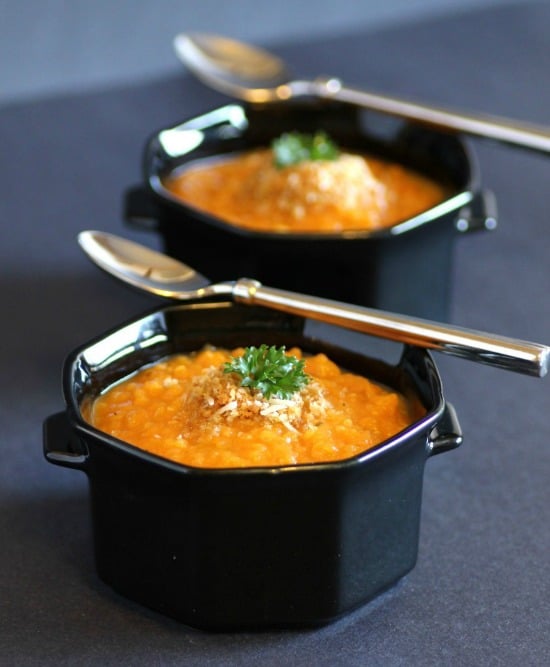 To get the recipe please click HERE!