Parmesan Crackers from Cooking for The Specific Carbohydrate Diet
Parmesan Crackers – It is cookbook review time again and today we have a special diet cookbook. Over 100 easy recipes that are sugar-free, gluten free and grain free. It is a great little cookbook with lots of lovely photos and clear easy recipes.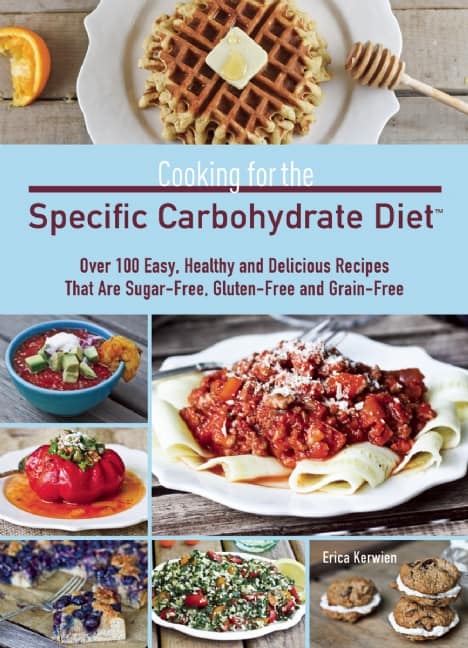 This type of diet is very important to a lot of people and this cookbook would be very beneficial, still filling your life with delicious foods. Specific Carbohydrate Diet (SCD) came from a need to heal people with certain digestive disorders and to improve digestive health.
From Crohn's disease, celiac disease, IBS, ulcerative colitis, diverticulitis, gluten, and other food intolerances. This diet doesn't eliminate all carbohydrates but specific ones that are hard to digest.
The cookbook goes into depth about which foods are good for you and which to avoid. Very informative and full of wonderful recipes.
It was hard for me to pick just one recipe until I saw the Parmesan Crackers. They grabbed me and pulled me right in. I made these and they were a huge hit with our family.
I had to get Amber to stop eating them or I wasn't going to have enough for the picture. She is a huge Parmesan fan and loved having them in the lunch box too! Enjoy!!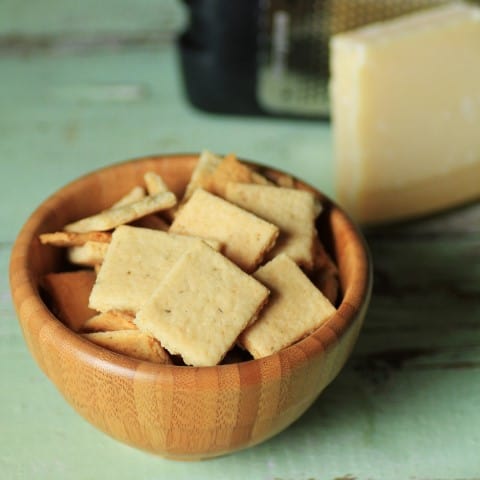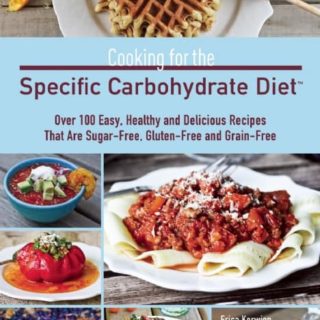 Parmesan Crackers from Cooking for The Specific Carbohydrate Diet
Yield: 30 Crackers
Prep Time: 20 minutes
Cook Time: 30 minutes
Total Time: 50 minutes
A small cracker that is full of flavor!!
Ingredients
1 1/2 cup grated Parmesan cheese
1 1/2 cup blanched almond flour
1/4 tsp. salt
1/2 tsp. garlic powder
1/2 tsp. dried thyme or oregano
2 to 3 Tbsp. cold water
Instructions
Preheat your oven to 350F. Using a food processor or blender, pulse together all the ingredients except for the water.
Add the cold water, a bit at a time, until the mixture is holding together well enough to work into a ball.
Separate into two balls of dough and place each on a nonstick silicone mat, parchment paper, or another nonstick surface. that can be transferred to a baking sheet.
Roll each ball into a sheet of dough about 1/8 inch thick, taking time to roll it evenly into a rectangular shape (since the outer edges will tend to bake faster).
Using a pizza cutter or soft edge knife if using silicone mats, gently score the dough into squares for crackers or croutons. Lift the mats or parchment paper onto two baking sheets.
Bake for 25 min., or until the crackers are browned-the darker they are the crunchier they will be. If the crackers in the center of the baking sheets aren't fully crunchy, turn the oven off.
Remove the outer crackers to cooling racks and leave the soft crackers in the oven for another 5 min.
Let cool, break the sheets into crackers, and store in a sealed container for several weeks.
Nutrition Information:
Yield: 30
Serving Size: 1
Amount Per Serving:
Calories: 54
Total Fat: 4g
Saturated Fat: 1g
Trans Fat: 0g
Unsaturated Fat: 3g
Cholesterol: 4mg
Sodium: 110mg
Carbohydrates: 2g
Fiber: 1g
Sugar: 0g
Protein: 3g
Recipe calculation was provided by Nutritionix and is estimation only. If you need nutritional calculations for medical reasons, please use a source that you trust.