I have never tried to make Refrigerator Pickles before, have you? What a great, quick idea!! I saw some pickling cucumbers at the farmers' market but didn't feel like getting into canning quite yet. They had a small bag for sale and it was a perfect amount to do refrigerator pickles instead.
I now have made more with our Spicy Refrigerator Pickles. Nothing could be simpler than to wash, slice, and add the other ingredients to a jar and pop it into the refrigerator. Two days later you have crunchy wonderful pickles!! This is brilliant and we love pickles here so much. I am excited now to have them on burgers, hot dogs, with our picnics, and more!!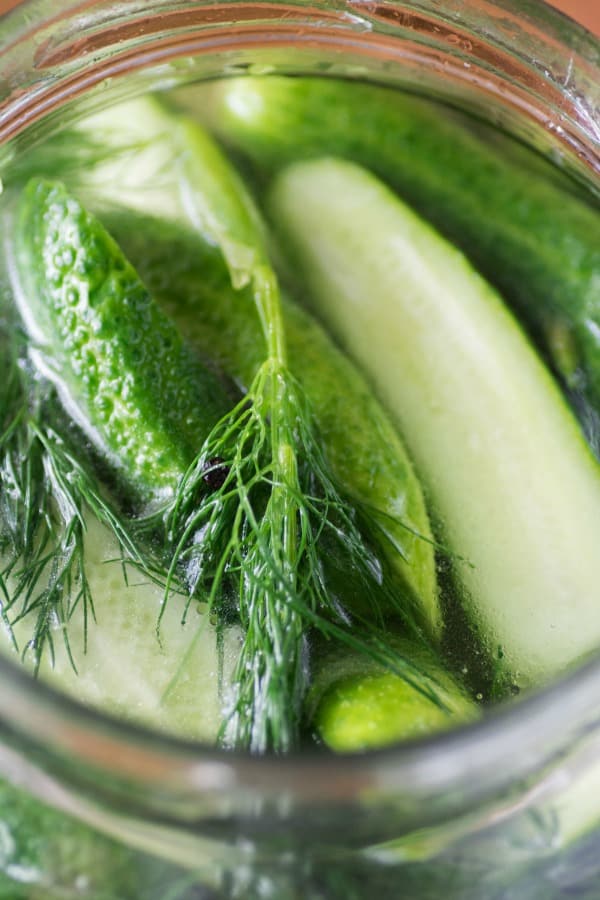 I just love jumping in and grabbing a gorgeous fresh crunchy dill pickle at anytime too! Nothing makes a better snack if you need a little salty, savory fix! I tried them at day one and they were tasting like pickles already!! Just needed to wait one more day for them to be perfect!!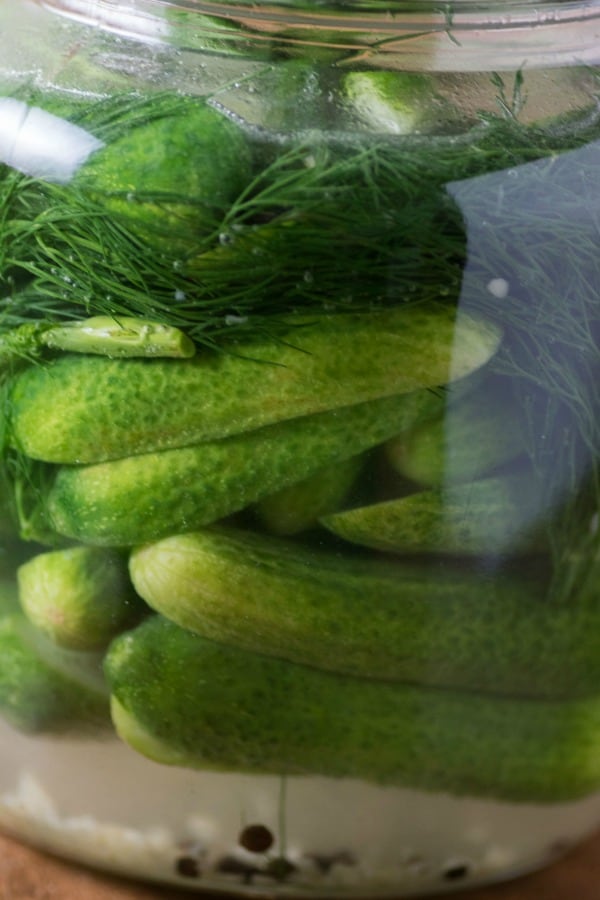 These pickles can be made in any container but a glass jar works best. You need to have a lid at the very least. Then just add all your ingredients and give the jar a gentle shake to mix. A great advantage to these pickles is that you can make them how you like them. Add a pinch of red chili pepper flakes if you fancy some heat. Like garlic? Go crazy! Don't like it, simply omit. These are your custom pickles!!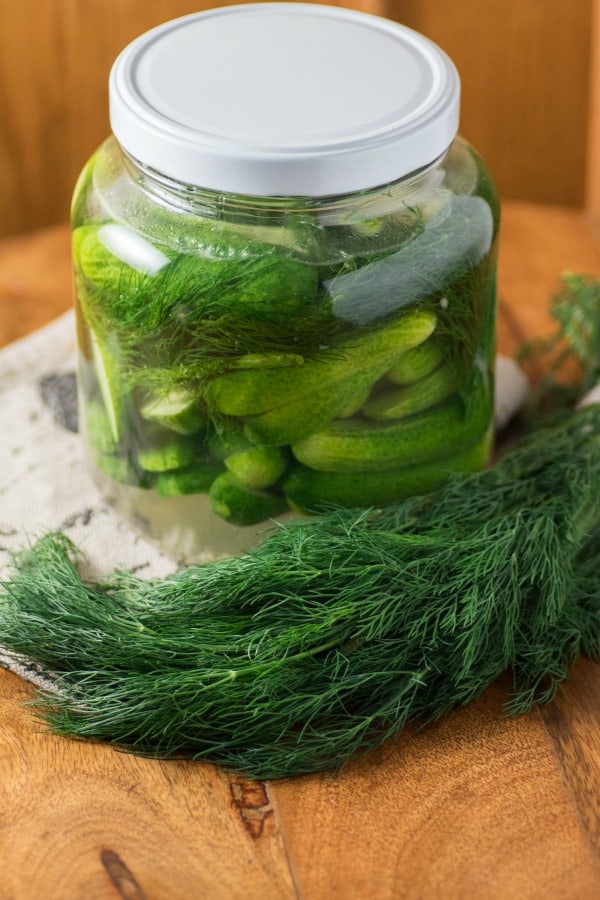 These pickles don't take the multiple steps that traditional canning needs. They literally take 5 min. to make. Nothing could be easier and if you can't find traditional pickling cukes, don't fear, a big long English cucumber will work just fine too! You can cut it into spears or coins and have pickles at the ready anytime. So, if you have never tried canning before, this simple fix can slowly ease you into it!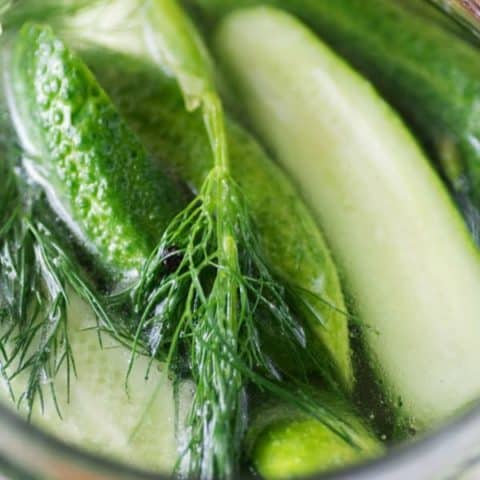 Refrigerator Pickles
Prep Time: 5 minutes
Total Time: 5 minutes
Refrigerator Pickles take literally 5 minutes to make and something that you can enjoy making all year round!
Ingredients
1 1/2 lbs. pickling cucumbers, sliced in half or English cucumber sliced in coins or spears
25 black peppercorns
1 Tbsp. Kosher or pickling salt
2 Tbsp. fresh dill
1 tsp. crushed or minced garlic
1 cup vinegar
3 cups water
Instructions
Place the cucumbers in a large 1 liter jar with a lid. Add in the rest of the ingredients and place the lid on. Give the jar a gentle but thorough shake to mix the ingredients.
Place the jar in the refrigerator.
Give the jar a little swirl every now and then. After two days they are ready to eat. They will last about 2 weeks in the brine but never will be around that long!!