Shredded Carrot Salad
Shredded Carrot Salad is something that I have not made before and I was pondering this as I sat and was dreaming of spring salads and watching the snow fly. I wonder if we will have a good spring this year? We had such a great winter and I hope we don't have to pay for it now.
I have been thinking of spring vegetables and carrots come to mind with Easter around the corner. We had this salad the other night that I created, with pork tenderloin and chimichurri sauce that we had purchased from Meez a local store here in Calgary and both were fantastic.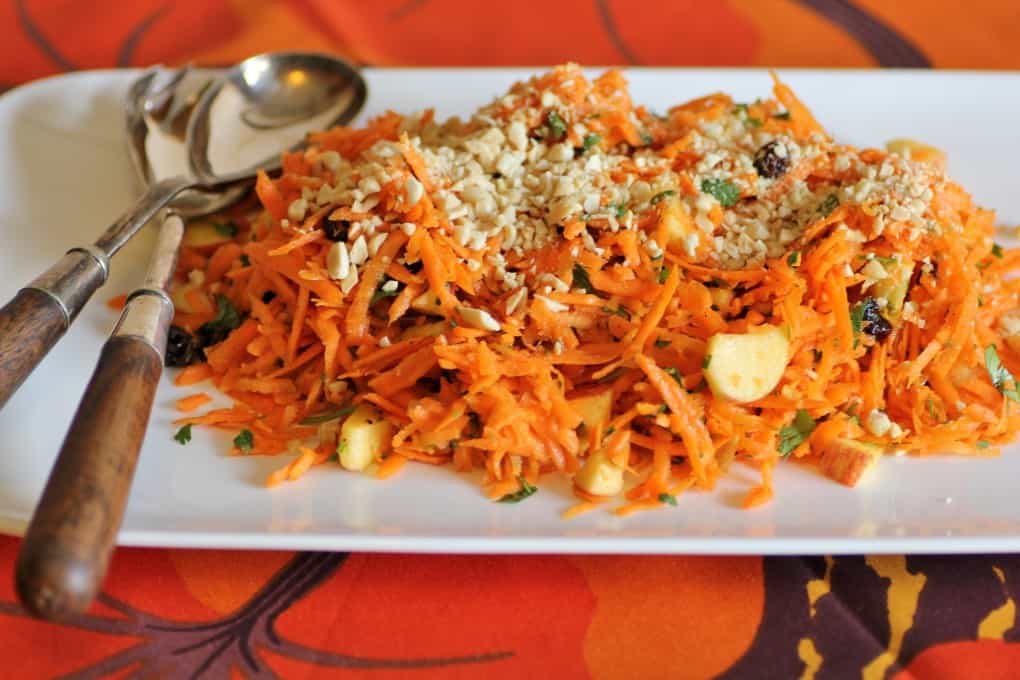 This recipe has a unique combination of flavors with cilantro (if you hate it leave it out), raisins, apple, cinnamon and apple cider vinegar. Plus, I love the crunch of the peanuts on top!!
Serves 4-6
4 large carrots, grated
2 Tbsp. cilantro, chopped
1/4 cup of raisins
Small apple, diced
3 Tbsp. olive oil
2 Tbsp. apple cider vinegar
1/4 tsp. cinnamon
1 tsp. sugar
salt and pepper to taste
1/4 cup peanuts, chopped
Nutmeg, freshly grated
Whisk olive oil, vinegar, cinnamon, sugar, salt and pepper together. Set aside. Toss carrots with the cilantro, raisins and apple. Pour dressing over and toss to coat well. Top with peanuts and a fresh grating of nutmeg. Sooooo Good!!!