Spring Thyme Lemonade is a little play on words!! I love combining herbs and lemonade together to give you a refreshing treat for the warmer months. We have done this before with Blueberry Basil Lemonade and it was a great hit. Today we are sharing our recipe that was originally posted at Real Housemoms.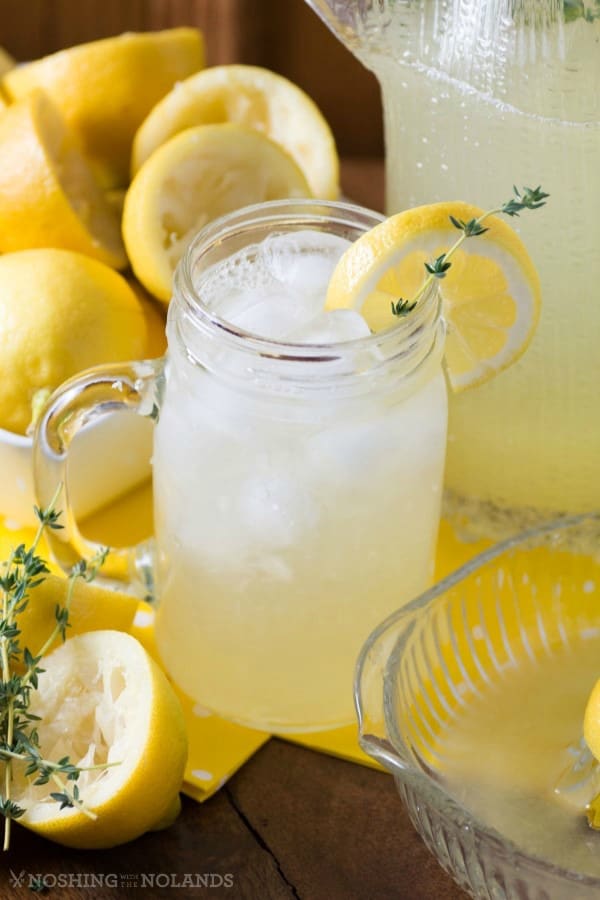 Tart and sweet, refreshing and thirst quenching, that is what lemonade is all about!! Besides squeezing the lemons, lemonade is super easy to make and so much better homemade than anything you will get at a store. I don't like when lemonade is too sweet so that you end up even thirstier than before you had it.
I find that at fairs, I never feel refreshed afterward drinking a lemonade. I still need a big water right after to feel thirst quenched in the heat. Maybe they are too sweet? When you make your own you can control everything, how sweet, how concentrated and then just the right flavoring from the thyme or other herb. I found this perfect for my liking.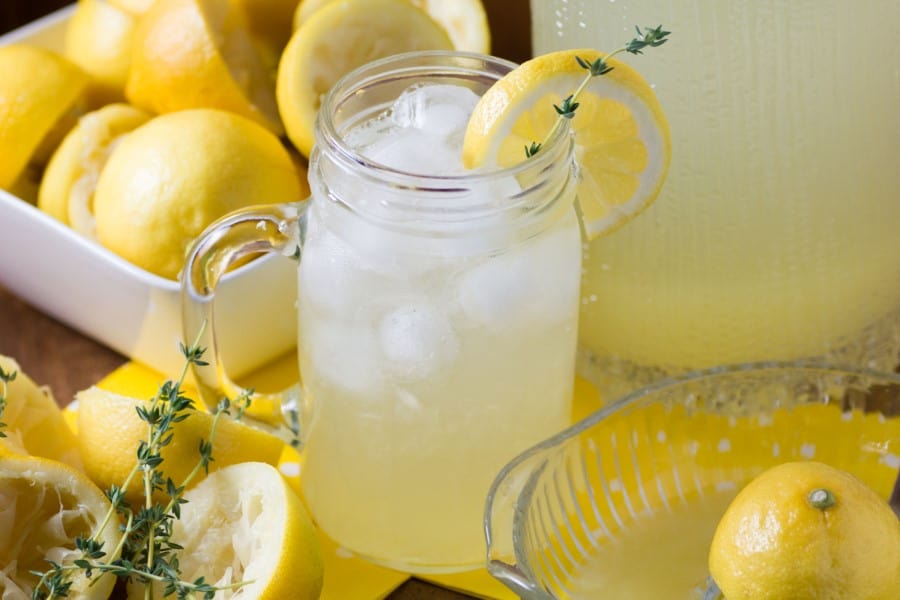 The Recipe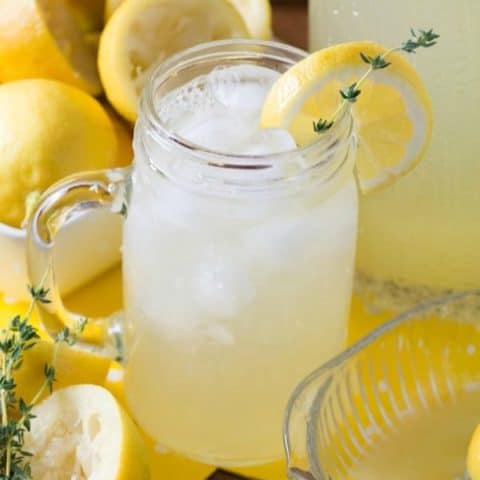 Spring Thyme Lemonade - Real Housemoms
A gorgeous refreshing lemonade infused with thyme makes it a perfect beverage for spring!!
Ingredients
Simple Syrup
1 cup sugar
1 cup water
6 sprigs of thyme
Lemonade
1 1/2 cups lemon juice, freshly squeezed
5 cups water
Additional slices of lemon and thyme to garnish
Ice
Instructions
Mix the 1 cup sugar and water together in a small saucepan over medium heat. Bring to a simmer and stir until sugar is dissolved. Add thyme and simmer gently for 1 min. Take off the heat and let steep for 10 min. Remove the thyme sprigs. This can be made ahead of time and refrigerated for a few days. When ready to serve, add the simple syrup to a large pitcher along with the freshly squeezed lemon juice and the 5 cups of water, stir well. Serve over ice, garnished with a sprig of thyme and a slice of lemon.